Home Health Aide Arrested in Fatal Home Invasion of Elderly Couple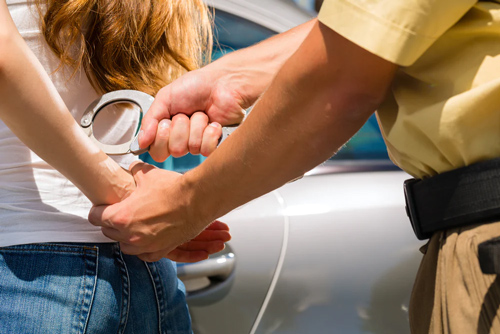 91 Year-old Dies of Heart Attack During Burglary Invasion of His Home
A 45-year-old home health aide and two accomplices recently were arrested in connection with the fatal home invasion robbery of an elderly couple in Brooklyn, NY. The home invasion resulted in the death of the husband, 91-year-old Waldman Thompson. He is believed to have suffered a heart attack during the home invasion ordeal. His wife, 100-year-old Ethlin Thompson, survived.
The home invasion occurred in the couple's brownstone home in the Bedford-Stuyvesant section of Brooklyn. The home health aide reportedly knew where in the home the couple kept a safe. She is believed to have master-minded the home invasion burglary and has been charged with second-degree murder, assault and burglary, according to law enforcement sources as reported in the New York Post and other media outlets.
Key Suspect Seen Fleeing with Safe on Surveillance Video
The home health aide is alleged to have enlisted the help of a male friend as well as her 27-year-old nephew to carry out the crime. Surveillance video footage from the elderly couple's Decatur Street neighborhood show the home health aide's friend fleeing with the safe. It contained about $5,000 in cash. Both men have been arrested and face individual charges that include murder, assault, kidnapping, robbery and burglary.
Although the home invasion occurred this past October, police did not have enough conclusive evidence to make arrests until the end of February.
The two arrested males broke into the apartment at 3:30 pm on a Wednesday afternoon, according to reports. They threw blankets over the elderly couple's heads and then bound their hands and feet with cords. After the two men fled, the wife was able to free herself and ran outside screaming. A neighbor who was returning from work saw her and let her phone police from his apartment. He said he noticed rope burns on her legs. She was terrified her husband, who was unresponsive, might be dead.
Her fears proved not to be unfounded when her husband, who was rushed to the hospital, was unable to be revived and pronounced dead. The couple's 61 year-old nephew had checked in on them earlier in the day and told police that his uncle had been relaxed, laughing and joking with him.
Neighbors Express Shock and Grief Over Daytime Home Invasion
The couple relocated to Brooklyn from Jamaica many decades ago and were well known in the neighborhood.
Neighbors expressed grief over the vicious crime targeting the elderly couple. "They were like a grandmother and grandfather to me," said Paterson. "Everyone on this block knew them and loved them."  Another neighbor, Paula Samaroo, added, "They're very nice people that I've known for so many years…It's scary."
Brooklyn Crime Rates Falling According to Police
Brooklyn has 727 crimes per square mile compared to 2,358 crimes per square mile in Manhattan and 42 crimes per square mile for New York State. With a population of 2,615,736, Brooklyn had 13,636 violent crimes this past year and 33,837 property crimes for a total of 47,473 crimes, according to the website Neighborhood Scout. That means a crime rate of 18.5 per 1000 residents. However, this represents a 5% drop from the previous year. Homicides and shootings in Brooklyn plummeted in 2017 to the lowest levels since 1971, according to the Brooklyn District Attorney's annual report. Although Brooklyn real estate is now among the most expensive in the United States, its proximity to Manhattan and stock of pre-World War II homes, continue to attract new residents who work primarily in tech, media, design and health care.