Security Requirements for Dispensaries by State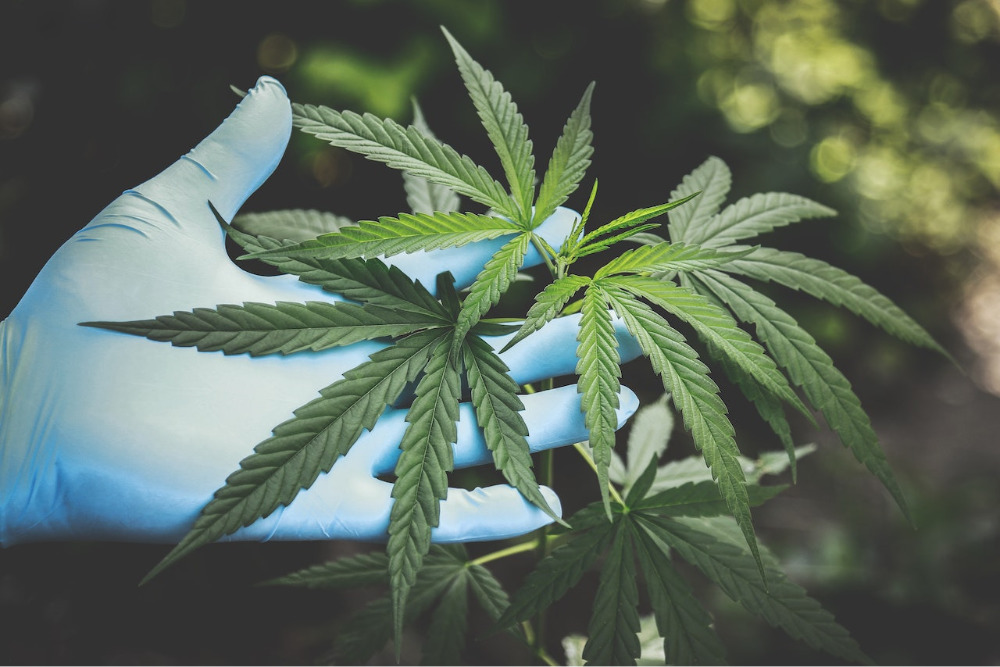 While cannabis makes legal headway in the United States, the industry still comes with a lot of caveats and regulations. As a cannabis business owner, you must stay informed and compliant or risk losing your license. So, do you know the cannabis laws in your state? And are you taking the proper security measures? Get the full details about security requirements for dispensaries and other cannabis businesses below, especially pertaining to surveillance.
Cannabis Legalization in the United States
After decades of total bans, the landscape for legal cannabis use in the United States is evolving. Though still illegal at the federal level, cannabis is slowly becoming legalized in individual states.
As of September 2023, cannabis is legal for recreational use in 23 states, Guam, and the District of Columbia. It's also legal for medicinal use in 40 states, Guam, and D.C.
| | | |
| --- | --- | --- |
| State | Medicinal | Recreational |
| Alaska, Arizona, California, Colorado, Connecticut, Delaware, Guam, Illinois, Maine, Maryland, Massachusetts, Michigan, Minnesota, Missouri, Montana, Nevada, New Jersey, New Mexico, New York, Oregon, Rhode Island, Vermont, Virginia, Washington (state), Washington D.C. | Yes | Yes |
| Hawaii, Ohio | Yes | Decriminalized (civil) |
| Louisiana, Mississippi, New Hampshire, North Dakota | Yes | Decriminalized |
| Alabama, Arkansas, Florida, Iowa, Oklahoma, Pennsylvania, South Dakota, Utah, West Virginia | Yes | No |
| North Carolina | CBD oil only | Decriminalized |
| Georgia, Idaho, Indiana, Kansas, Texas, Wisconsin, Wyoming | CBD oil only | No |
| South Carolina, Tennessee | Cannabis oil only | No |
| Nebraska | No | Decriminalized |
| Kentucky | No | No |
State Surveillance Laws for Cannabis Businesses
Because cannabis remains illegal under federal law, regulations vary by state and sometimes by city. There is no one nationwide governing body (although the National Cannabis Industry Association is a national advocacy group). Each state and district that allows recreational use sets the rules regarding amounts, stores, packaging, security, and more. In order to operate a dispensary, grow room, or other cannabis-related business in the U.S., you must follow your local regulations. Ignorance of the law is no excuse.
All states mandate physical security at your premises. Following these requirements not only helps you keep your license but also reduces the chances of a costly crime. Importantly, you must have video surveillance in key areas of your business.
Cannabis security cameras are a core part of any security plan you craft for your business. Download the full guide to get detailed information about cannabis surveillance laws by state. The guide covers security requirements for dispensaries in each state and district where cannabis sales are legal as well as best practices for using security cameras at your business.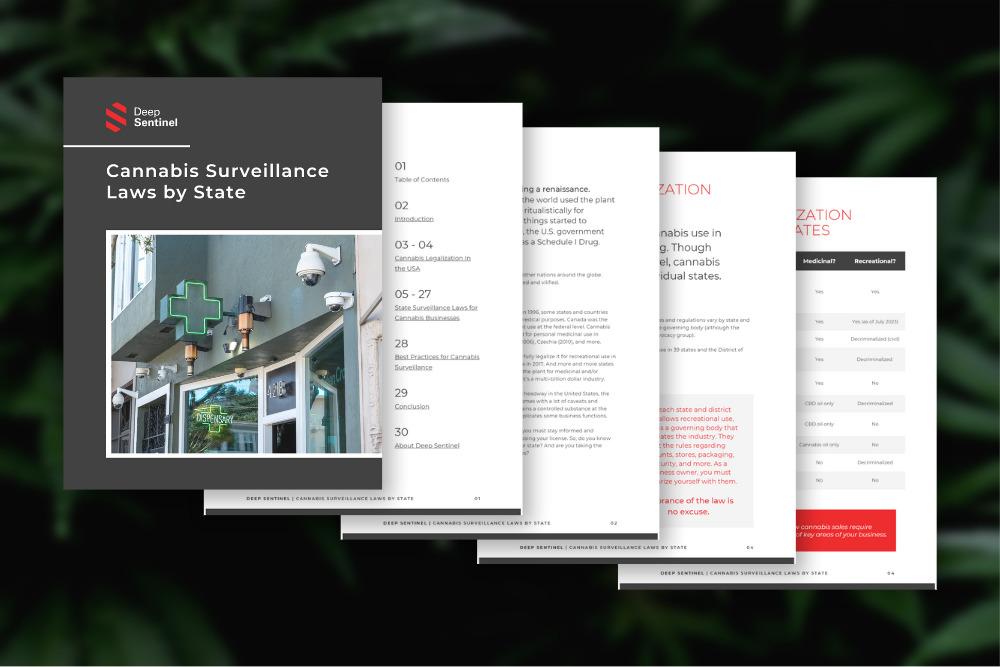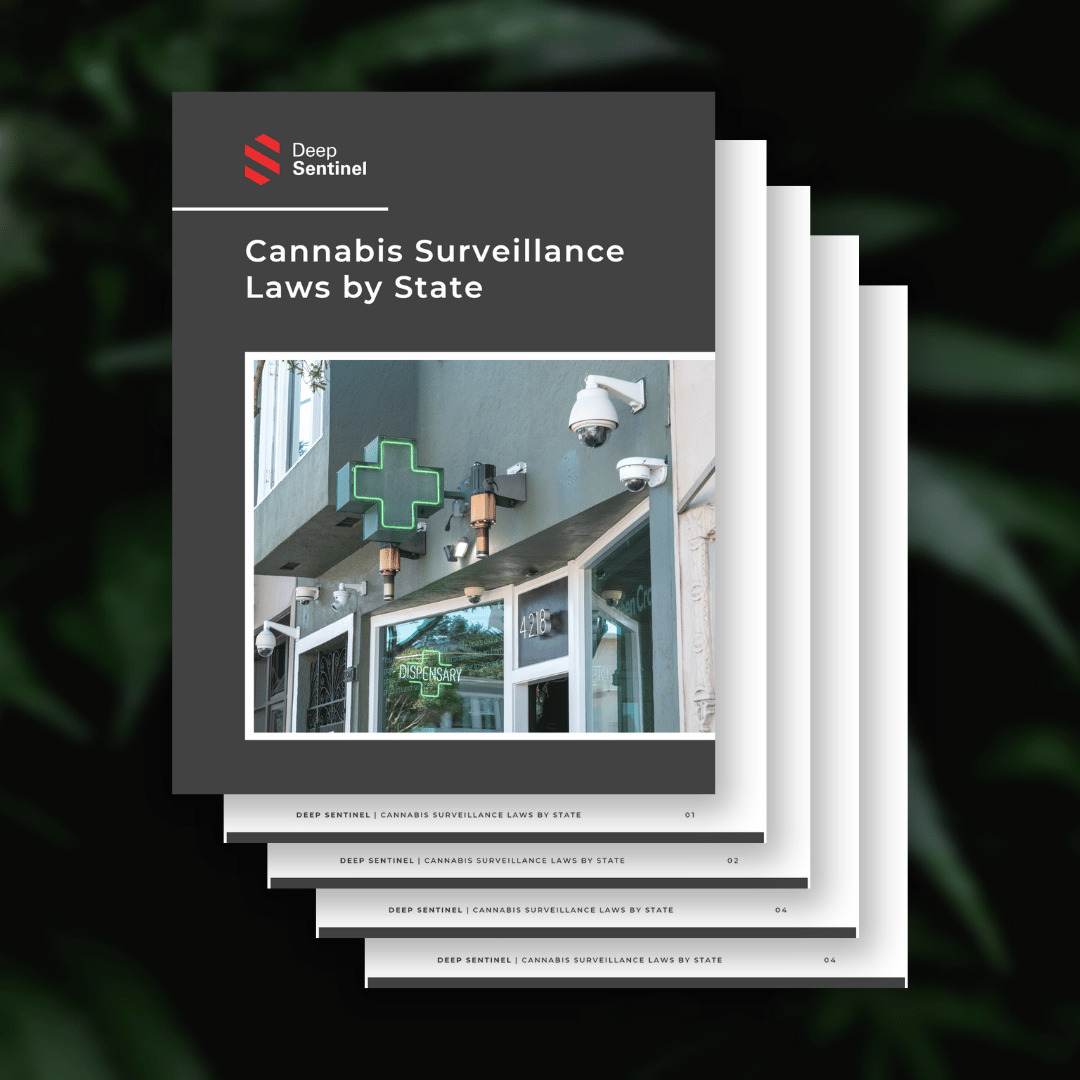 Deep Sentinel Fulfills Security Requirements for Dispensaries
Your state's laws dictate the bare minimum for compliance. Smart managers want stronger protection.
To fully protect your cannabis business, choose a monitored surveillance system with advanced security features. Deep Sentinel offers a superior cannabis video surveillance solution that combines cutting-edge technology and human intelligence. The system uses next-gen cameras, artificial intelligence, proactive video monitoring, and two-way audio to engage with suspects in real time. Zero false alarms. Police contact in 30 seconds or less.
Trust the only cannabis video surveillance solution with live security guards included: Deep Sentinel. Call 833.983.6006 for a free security consultation.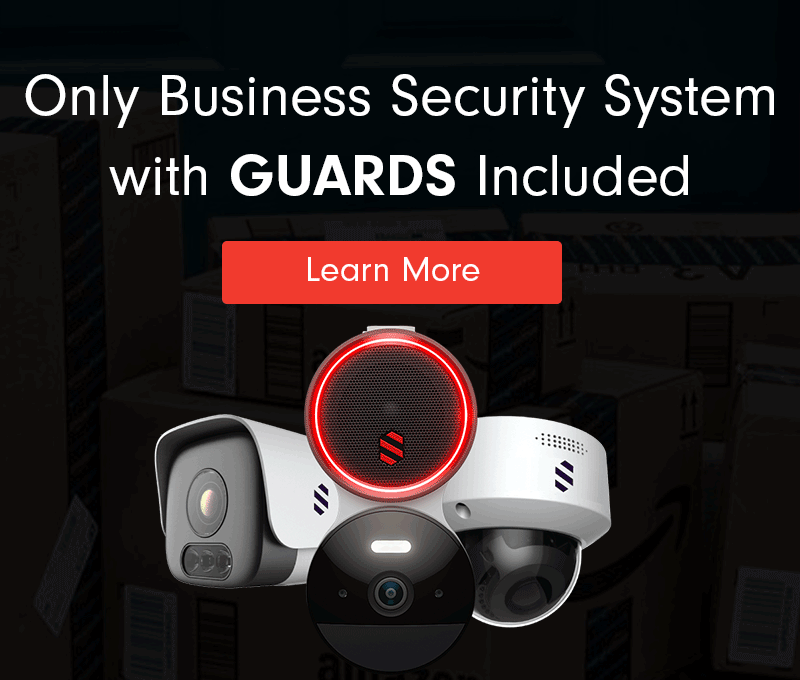 Need a Solution that Prevents Crime?
Deep Sentinel is the only security technology that delivers the experience of a personal guard on every customer's home and business. Visit deepsentinel.com/business or call 833-983-6006