Security System Comparisons
See how Deep Sentinel stacks up against other leading security providers. These security system comparisons take a deep dive into the most important features to protect your home or business.
Discover which security system is right for you.
Residential Security Systems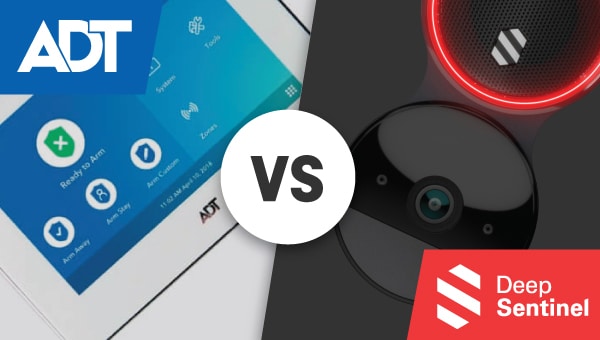 Security Comparison
ADT vs Deep Sentinel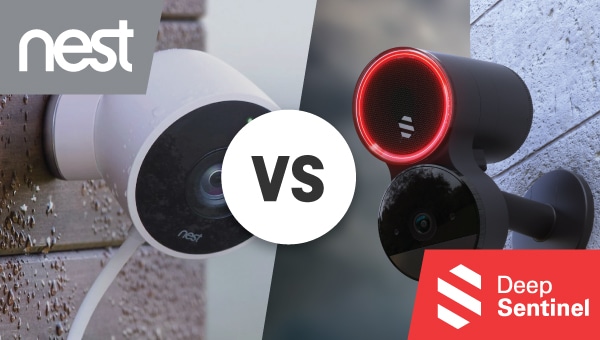 Security Comparison
Nest vs Deep Sentinel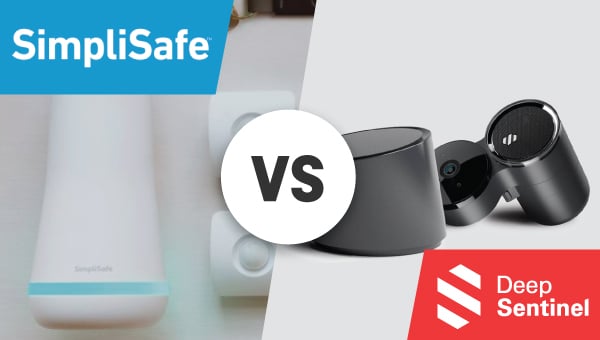 Security Comparison
SimpliSafe vs Deep Sentinel
Business Security Systems
Business Security Systems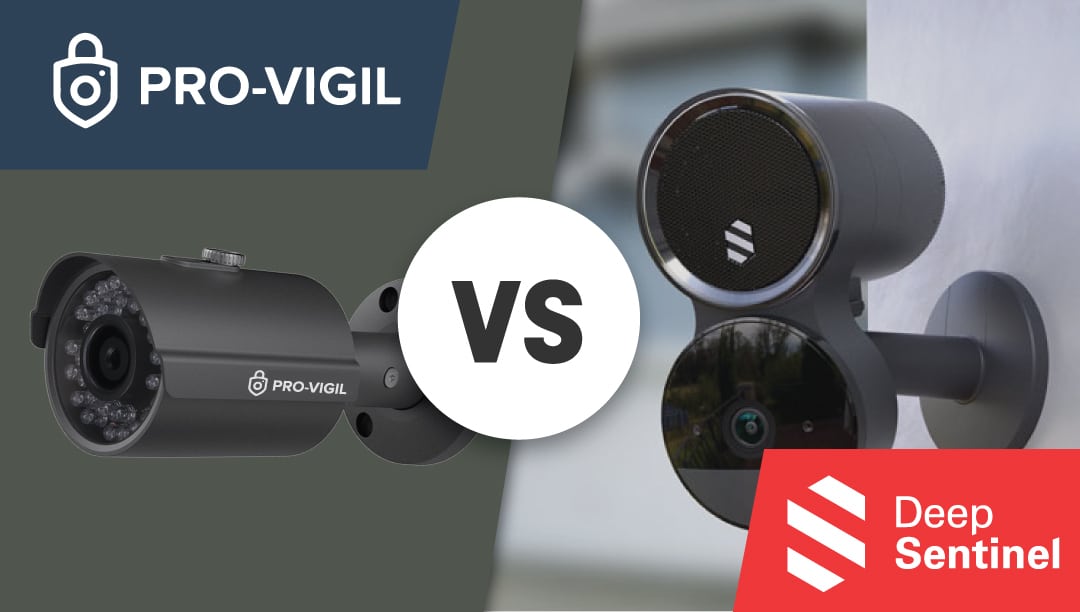 1v1 Comparison
Pro-Vigil vs Deep Sentinel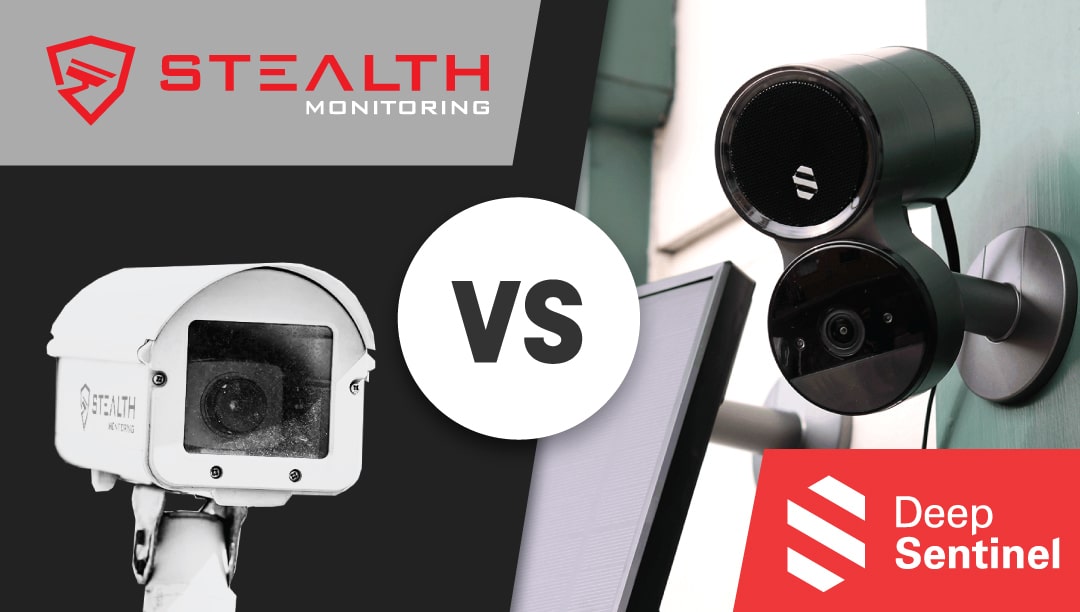 1v1 Comparison
Stealth vs Deep Sentinel
Compare Your Security Options
Download a printable chart that shows how Deep Sentinel fares against other service providers.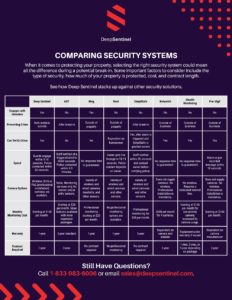 What Security System Features Are Most Important?
Monitoring

Who monitors your property, and how is it monitored? Most security systems provide passive monitoring, meaning they react after a break-in has already occurred. Proactive systems, on the other hand, prevent crimes before they happen by keeping human eyes on your property at all times and responding to threats as they arise.

Level of Engagement

How do monitoring centers react to suspicious activity? Pay attention to when they respond and their level of engagement with intruders. Most security systems never interact with intruders, so they cannot see nor hear what is occurring, which delays or prevents law enforcement from engaging.

Warranty

How much does a company stand by its product? A warranty assures you that the things you buy are of good quality and don't have manufacturing defects. Most alarm systems have a limited warranty of 1 year.

Contract

How long is your contract? Alarm monitoring contracts can last from anywhere from 1 to 5 years, but the industry standard is about 3 years.

Costs

What are you paying for? In addition to hardware costs, most traditional alarm companies charge you every month for their call center services, while some camera systems will charge you monthly for video storage.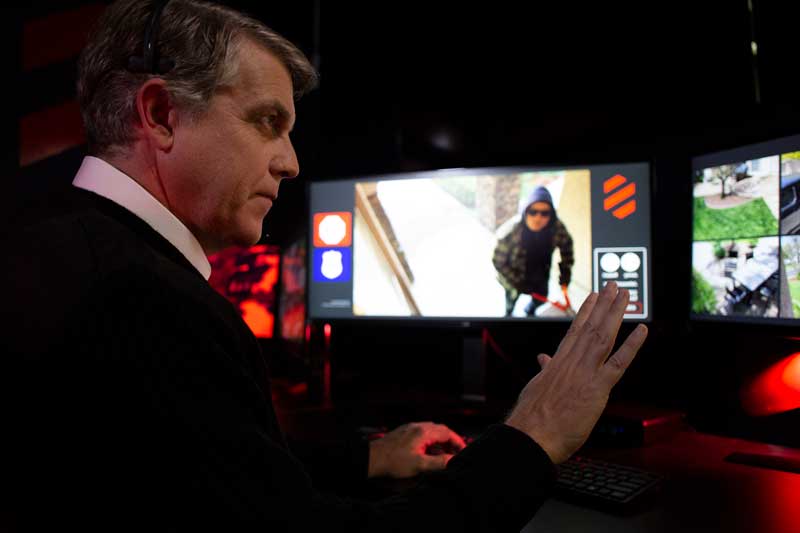 Deep Sentinel:

The Only Security Option with Live Guards Included.

Imagine, a real person watching over your property, every minute of every day. That's the power of Deep Sentinel. Our LiveSentinel™ guards stand ready to intervene the moment someone steps on your property. Enlisting highly-trained human guards means no false alarms and no guesswork, ever again.
Which security option is right for me?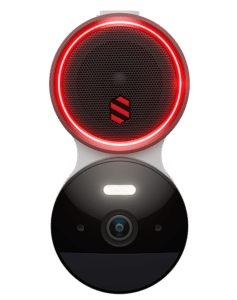 When it comes to protecting your home and your family, you need something simple, yet powerful. A beeping burglar alarm or a video doorbell just isn't enough. Deep Sentinel combines artificial intelligence, live monitoring, and real-time intervention to deliver an unparalleled home security service.
That's why we can promise the fastest response time in the industry, with none of the false alarms you'd get from a traditional security system. For homeowners, installing a wireless surveillance camera system is an easy DIY project that immediately keeps you safer than ever before.

30 seconds
To Police Contact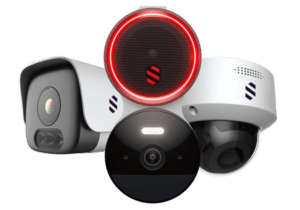 For business owners, protecting your property means protecting your bottom line. A robust surveillance camera system keeps eyes on your entire property, inside and out, especially after hours. With Deep Sentinel's wireless or Power-over-Ethernet cameras, you get comprehensive around-the-clock protection and the fastest possible police response.
All that for a fraction of the cost of hiring security guards. Plus, with shorter contract terms than other business security providers and the enhanced coverage of equipment warranties, you can feel good about choosing Deep Sentinel to protect your business.

Fastest Response Time
In The Industry

30 seconds
To Police Contact

Fastest Response Time
In The Industry
Still Have Questions?
Call to discuss your security options. Or try Deep Sentinel risk-free for 30 days with a 100% money-back guarantee.
Security Resources & Articles
Choosing a security system, but don't know where to get started? Try these guides. The Deep Sentinel blog is full of up-to-date resources that help you make the best decisions to protect your home or business.
Download our whitepaper
"Are you Being Robbed by your Alarm Security Provider?"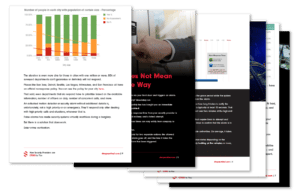 See the Harsh Reality of Security Systems and How it Impacts You.
See the response times from alarm company to company and how in most cases doesn't mean help is on the way
The problem for police and why most police have stopped responding to alarms
Why non-verified vs verified crime plays a big role
Get a quote for a 30-day free trial