79-Year-Old Alabama Man Kills Home Invader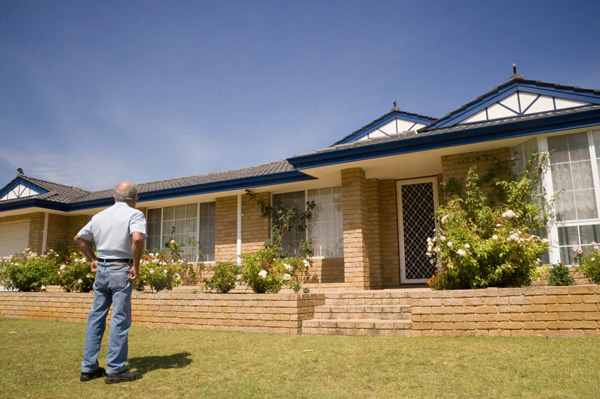 Distraught 79-year-old regrets having to shoot home invader
A quick-thinking 79-year-old man recently shot and killed a 22-year-old home invader suspect. Another suspected home invader and one waiting outside in a getaway car remain at large.
The thwarted home invasion occurred at 1:15 a.m. in Center Point AL. Center Point, in Jefferson County, is a newly incorporated city within the Birmingham metropolitan area.
John Croft, the distraught homeowner, told local news media, "I wanted to live my whole life without killing anybody because I believe in the Ten Commandments."
But Croft felt that the situation left him with no other choice. He had lived peacefully for over 20 years in his tidy one-story Ormond Drive home. But within the last year something changed and Croft says his home was broken into a dozen times. Most of the previous break-in occurred while he was not home.
Home invaders entered through a basement window
Croft, who lives alone, was home and asleep when the latest incident occurred. This time he was ready. Describing himself as a "light sleeper," Croft said he was awakened by two men breaking into the home and then entering his bedroom. He told news reporters that he guessed that they entered through a basement window and first had gone through his other two bedrooms first looking for valuables and cash. Croft suspected that they had come looking for him to make him tell them where in the house they would find money.
Croft instinctively reached for his .38 caliber pistol. His movement caused the bed to creak. "Don't move!" the suspect yelled. Croft fired killing him. He fired five shots. He then gave chase to the other suspect who shot at him before running out of the home into the waiting getaway car.
The suspect's bullet grazed Croft's ankle. He received medical treatment at a nearby hospital following the arrival of the police. When deputies responded to calls of a burglary in progress, they arrived to find Croft with his ankle wound, sitting on his front porch. Croft said he believes the suspected home invaders are acquaintances of a young man in the neighborhood.
Homeowner will not face charges
Police said that Croft faces no charges because he was within his rights to defend himself and his property.
"You have the right to protect your life and that's what he did. It's what we advocate–this certainly could have ended up going the other way, and we could be talking about a homeowner–an innocent homeowner–that was killed," said Jefferson County Sheriff's Office Chief Deputy Randy Christian.
Croft has said that he now plans to install security upgrades to his home. Comments from readers of one of the media accounts of the incident indicate that a GoFundMe campaign was set up to help Croft with the expense of security measures.
According to a national real estate tracking website, Center Point has lost 26% of its population in recent years, possibly due to crime and gang activity. Center Point's rate of violent crime is double the U.S. average. It also has a higher than average rate of property crimes.