A Tale of Two Miami Burglars – One Lucky, One Not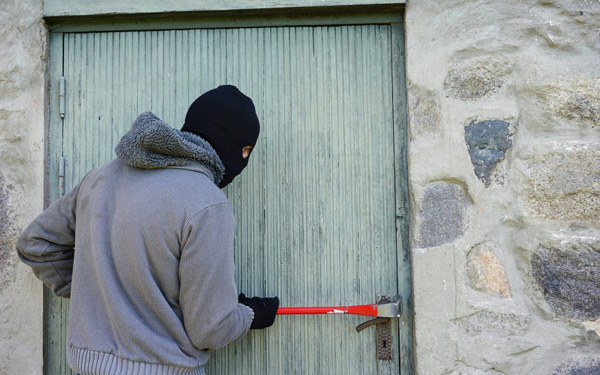 One Burglar Gets Away and One Killed in Two Separate Incidents
Two burglars experienced two very different outcomes in two separate home burglaries in two different upscale Miami communities. One burglar got away with over $5,000 worth of loot. He remains at large. The other burglar was shot dead by the homeowner who happened to be a federal government agent.
Both incidents involved a lone burglar invading a Miami area home in the early morning hours.
Border Agent Kills Burglar Breaking into Her Home
A serial burglar's luck finally ran out when he broke into a home on April 2 in Miami's affluent Pinecrest suburb. The homeowner is a U.S. Customs and Border Patrol agent. As part of her job, she has a government-issued .40 caliber Smith & Wesson and is trained on how to use it.
When the noise of breaking glass woke her at about 1 am as the burglar entered her home by smashing a side sliding patio door, she quickly fetched her gun. Miami-Dade Police Dept. spokesperson Sgt. Carlos Rosaria was quoted in local media reports as saying that the agent fired several shots at the burglar resulting in his death. The agent has been placed on administrative leave – standard protocol when a government-issued gun is involved in a shooting. Police have not released information on her identity or how long she has served as a border patrol agent.
Police identified the suspect as 29-year-old Robert Young. Young was wanted for a violent home invasion robbery in February. Young was accused of severely beating two elderly residents in Hollywood FL while robbing their home. He remained at large after escaping on a bicycle. Police in Broward County told a local ABC affiliate station that Young had a long history of targeting the elderly.
The US Customs and Border Patrol is joining the Miami-Dade Police in investigating the Pinecrest home invasion and shooting.
Burglar Makes Off With $5,000 Worth of Loot
A stealthy burglar successfully stole into a home into a home in a different upscale residential area of Miami earlier this year. Entering through a closed but not locked window at 6:45 am, the burglar then freely roamed the Venetian Way house helping himself to various valuables.
Police reports state in the local media that the burglar stole electronics, a racing bicycle and other times including expensive clothing and shoes. Home surveillance video footage show him pacing the back of the home before letting himself in through a sliding window in the den. Additional footage shows him leaving through patio doors with several very full white drawstring trash bags slung over his shoulder. It is not known whether the residents were home at the time of the burglary. It is also not clear whether the home surveillance camera included any type of monitoring alert system.
The Miami Police Dept.'s Burglary Unit and Miami-Dade Crime Stoppers have asked anyone with information about the crime to contact them.  The burglary was reported on February 21 and no updates have been posted so the burglar remains free to possibly strike again.