Property Crime in Portland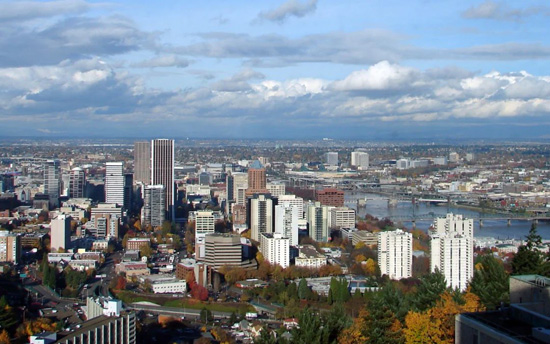 Property Crime in Portland: No Laughing Matter
Portland OR zoomed to fame with the launch in 2011 of the Peabody Award-winning sketch comedy series "Portlandia." "Portlandia" mirthfully depicts Portland as town full of somewhat misguided hipsters with episodes that lampoon the characters' interactions in settings like a feminist bookstore or farm-to-table restaurant.  A motto made famous by the show is, "Portland, it's where young people go to retire."
Perhaps some young people may want to rethink that strategy. Property crime in Portland is relatively high, according to a city ranking website called Best Places. Portland, Oregon, property crime, on a scale from 1 (low) to 100, is 62, according to the site's stats. The US average is 38.1 and the average for the entire state of Oregon rates a 48. Portland rates slightly better for violent crime than property crime with a 43 compared to the U.S. average of 31.
With a population of 639,863 Portland has 255 crimes per square mile compared to Oregon as a whole with 58 crimes per square mile for the state of Oregon. However, with lower rents than San Francisco or New York, Portland will continue to attract new residents and those who prey on them and other residents.
Recent Property Crime in Portland's Popular Pearl Neighborhood
During February, there were a total of 321 burglaries and 89 robberies in Portland plus 473 stolen cars, according to the Portland Police Dept.  Using SpotCrime data, we've pinpointed property crimes in recent days in Portland's popular Pearl neighborhood. (Theft involves taking of someone's property, for example stealing a bicycle from the driveway. Burglary involves entering a structure to take property, for example stealing a bicycle from the garage.)
Property crimes including theft, vandalism, and burglary decreased in the Pearl District. But overall the police data show there was a six percent increase in crime from the previous month despite the drop in property crime.
Theft – 1000 Block of N Couch St –  March 25
Theft – W 13th Ave and NW Davis St – March 24
Theft – 200 Block of NW 8th Ave – March 24
Theft – 14th Ave and NW Couch St – March 24
Burglary – 1200 Block of NW Marshall St – March 24
Theft – W 12th Ave and NW Glisan St – March 23
Theft – 1000 Block of NW Station Way – March 22
Theft – W Park Ave and NW Flanders St – March 22
Theft – W Davis Street and NW Broadway – March 22
Vandalism – 1000 Block NW Flanders St – March 21
Burglary – 1000 Block of NW Flanders St – March 21
Theft – 900 Block of 14th Ave – March 21
Theft – 100 Block of NW Broadway – March 21
Theft – W Marshall St and NW 12th Ave – March 21
Theft – W Park Ave and NW Flanders St – March 21
Theft – 900 Block of W Burnside St – March 20
Theft – 1400 Block of NW Raleigh St  – March 20
Theft – 1300 Block of NW Irving St – March 19
Theft – 1100 Block of NW Davis St – March 19
Vandalism – 1300 Block of NW Everett St – March 16
Burglary – 900 Block of NW Kearney St – March 14