Suspected Serial Burglar Arrested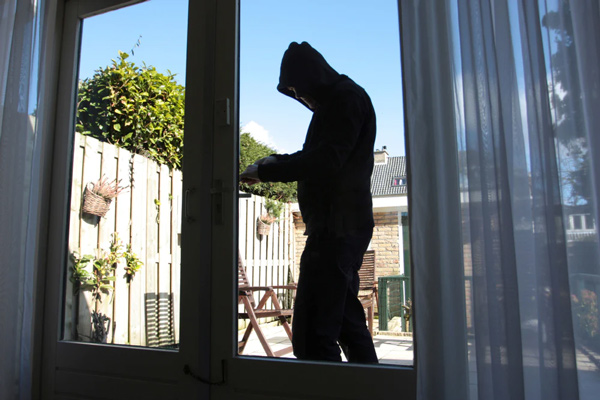 CrimeWatch Oregon
Serial Burglary Suspect Tied to 8 Home Robberies
Police arrested a suspected serial burglar believed to be responsible for robbing eight homes in the Portland OR area.  The robberies occurred in Tigard, a suburb 20 minutes south of Portland and considered to be part of the Portland metro area.
Police initially contacted the suspect, 55-year-old Ronald Lee Dickinson, because of a harassment complaint against him, according to media reports. While interviewing him, a police detective realized he may be the one responsible for the recent rash of residential burglaries. The first burglary occurred on May 9 with additional burglaries reported through June 25. All eight burglarized homes are located near a major thoroughfare through town called Hall Boulevard.
Homes Robbed During Daylight Hours
The suspected serial burglar appeared to have a pattern. He allegedly burglarized most of the homes during daylight hours while the residents were at work. Victims told police that the daytime burglar forced entry into their homes, often by breaking a window.
The serial burglar stole jewelry, electronics, and cash from the homes. In one instance, a gun was stolen. As of yet, none of the items have been located.
Suspect Arrested for Two Burglaries in 2014
Records show that Dickinson, the serial burglary suspect, was arrested under suspicion of robbing two homes in 2014. These burglaries also occurred in Tigard. A media report from that time says that Dickinson cooked himself a meal, did laundry and then took a nap in one of the homes.
He was caught when a neighbor in the second burglarized home heard the sound of shattering glass as the suspect broke a window to gain entry. The neighbor then saw someone they did not recognize leaving the home and called 911. Based on the neighbor's description, police soon apprehended the suspect.
The current local police report states, "Dickinson is presently lodged in the Washington County Jail on charges of: 7 counts of Burglary I; Attempted Burglary; 2 counts of Felon in Possession of a Firearm; Disorderly Conduct and Parole Violation."
A smart security system like Deep Sentinel immediately alerts 24-hour security staff who can call police to the home within minutes if they see an intruder. In addition to home security, Deep Sentinel also offers industry leading business security cameras. If you're looking to protect your home or business, your best option is a proactive solution like Deep Sentinel.