Everything You Need to Know About Home Invasions in California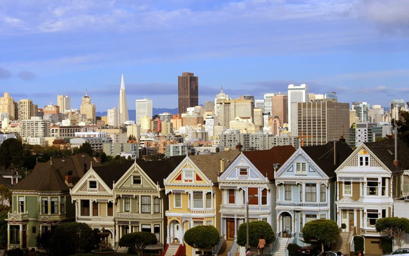 Family Pistol Whipped and Robbed During Home Invasion in California, San Francisco
A violent group of burglars disrupted a family's quiet evening at their Fremont, CA home on February 8. Although seven family members, including two juveniles, were home at the time of the robbery, it did not deter the armed group of five robbers.  They stole an estimated $8,000 worth of electronics, jewelry and cash from the family. Three of the family members were attacked by the burglars and injured. Fremont Police issued a statement saying that "the suspects pistol whipped and physically dragged some victims."  Threatening to kill them, the robbers demanded the family to give them their valuables. According to media reports, the homeowner told the police that one of the robbers "…pulled the trigger and said, 'Do you want to die?" One family member was able to lock herself in a bathroom and call 911.  But the burglars drove away in a small dark SUV before the police arrived. The burglars broke into the home at 8:37 pm as seen on footage retrieved from a neighbor's video surveillance camera. They were gone by 8:40 pm.  None of the five suspects have been caught. Police consider them to be "armed and dangerous." Paramedics were called to the home and attended to the injured family members. No hospitalization was needed. In follow-up interviews, one of the family members said the family had lived in the affluent neighborhood for 18 years without any previous problems.
Widespread Home Invasions in California Result in Thefts of Valuables
Several home invasion robberies occurred the previous week in other affluent suburban towns in the San Francisco Bay Area. Police are calling it an "uptick in residential burglaries," according to news reports. In Alamo CA on January 30, suspects broke the rear door window of a home and stole a safe and jewelry. The previous day robbers had broken into a Danville CA home at 2:20 a.m. but fled when the homeowner awakened and investigated the noise. One Home Occupant Killed, One Wounded in Nearby Home Invasions Home invasion robberies have also recently occurred in the Santa Rosa area, 50 miles north of San Francisco. Two home invasion robberies resulted in occupants in two different homes being shot; one fatally. A group of five masked attackers broke into what is described as a modest family home on February 8. They demanded cash and shot the homeowner in the arm when he tried to stop one of the burglars from pistol-whipping his 14-year-old son.  The robbers then moved on to rob another home in Santa Rosa where they shot and killed a man present in the home. They stole guns present in the home and fled. By then the Sonoma County police had been alerted. A car chase led police from the scene of the crime in Santa Rosa to Vallejo, 43 miles south. After a thorough search through Vallejo neighborhoods, police spotted the suspects' van parked at a Denny's restaurant. After an additional chase that ended in a crash, police arrested four men ranging in age from 23 to 27.  They are being held without bail for alleged murder, robbery and kidnapping. A fifth suspect, a 20-year-old woman, is still at large. She is considered "armed and dangerous" by the police.  It is not known whether there is any connection between this group of armed home invasion robbers and the ones responsible for the Fremont home invasion robbery the same day. There is evidence that both of the Santa Rosa homes broken into may be involved with marijuana cultivation or distribution. However, there is no evidence of any type of drug cultivation or trafficking in the other recent home invasions. The homes seem to have been either randomly chosen or targeted for the possibility of access to valuables.
California Home Invasion Statistics from the Department of Justice
According to the most recent statistics from the Department of Justice:
3.7 million homes are broken into each year.
1 million burglaries are home invasions
27% of people who are home at the time of a burglary become victims of violent crime
58% of home invasions involve forcible entry
41% of home robberies involve guns and 7.8% use knives
Understanding California's Home Invasion Laws and Penalties
In California, if a person enters a vehicle or building with the intent to commit a crime inside, he is committing the crime of burglary. Home invasions are penalized more severely than those committed in non-residential buildings. California divides burglary into two offences: first degree, which constitutes home invasions, and second degree which is everything else. 
First degree burglary involves burglary of an inhabited building or vehicle. It does not necessarily have to be a person's regular residence and vehicle. The punishment for a first degree burglary is prison term of two, four or six years, as it is a felony of the state.
A second degree burglary is a burglary that does not involve a home invasion. This involves a punishment of maximum one year jail sentence. Furthermore, if this burglary is committed during an emergency or evacuation, it is considered looting, which carries the same offence as a second degree burglary.
Frequently Asked Questions 
1. What happens if you break into someone's house? 
The punishment for a home invasion varies from state to state. Home invasion is generally carried as a first-degree burglary which is considered a felony. The punishment for this is either a prison sentence or a heavy fine.
2. What state has the most home invasions?
New Mexico has the highest burglary rate in the United States with 767.8 occurrences per 100,000 residents.
3. How can I prove someone broke into my house?
If you want to prove a home invasion, you should immediately file a police report in which you should include video footage and photographs of valuable items. Preserve any form of physical evidence at the scene of the crime, such as DNA or fingerprints.  You should enable tracking on all of your smart devices in case they are stolen.