6 Home Security Measures to Take After a Loved One's Death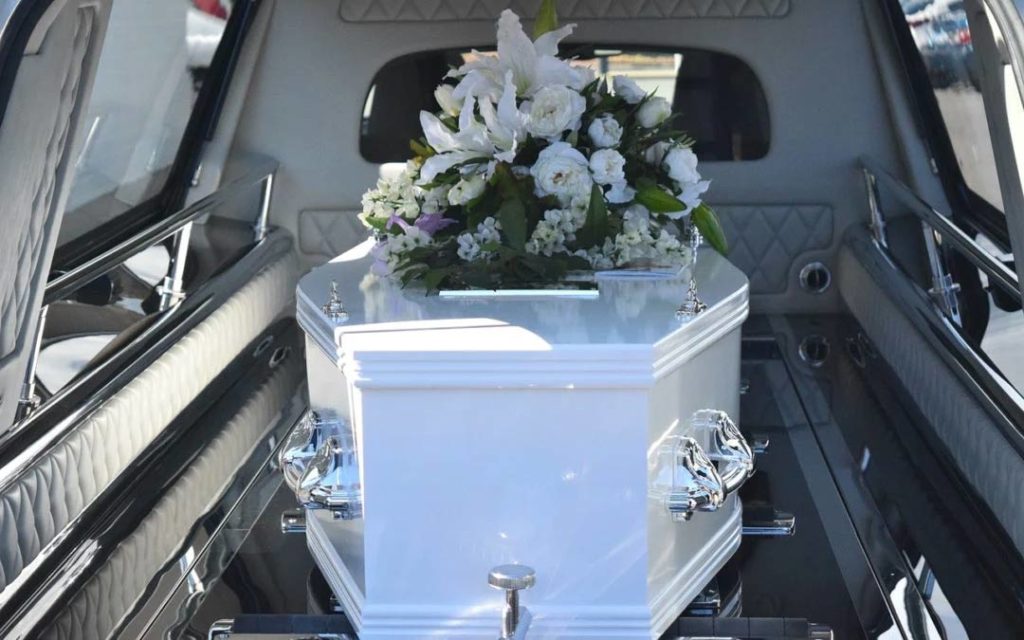 Home security should be the last thing on your mind after the death of a loved one. You are grieving, in shock and full of sadness and reminiscences about the life of the deceased. But the horrific reality is that predatory burglars are out there who specialize in violating the privacy of mourning families. These heartless crooks take advantage of people being too distracted by their loss to focus on home security.
A Tale of Tragedy Compounded By a Heartless Burglary
One of the hardest deaths for a human being to endure is the death of their child. That did not stop the burglars who viciously compounded the tragic loss of a Walnut Creek CA family. Heartless thieves smashed windows and kicked in a door at the family's home while they were burying their son. Why didn't anyone hear them and call the police? The entire community had been stunned by the accidental drowning death of the bright 16-year-old high school student. Hundreds of people, including the family's neighbors, attended the funeral. No one was around to hear the break-in. The thieves counted on that.
Dazed by their sudden unexpected loss and uplifted by the outpouring of sympathy and support, home security was not on the family's mind. The thieves counted on that too. The family and their remaining child returned home after the funeral to find their home burglarized. The break-in occurred between 10 am and 12:30 pm. The crooks stole the grieving family's computers, television and jewelry.
Funeral Burglars Target Mourning Families
The heinous practice of "funeral burglars" targeting mourning families for home burglaries is unfortunately a nationwide occurrence. During a recent year, the website Vice counted at least 50 cases in 15 different states. Sometimes it is the homes of next of kin that are burglarized. Sometimes, especially in the case of the passing of an elderly person, it is the home of the deceased. Recently in Fairview Heights IL, an elderly World War II veteran's Purple Heart award was stolen along with other items when his home was burglarized during his funeral.
"I'm at a loss for words, I just can't conceive with anybody doing this," said a family friend outraged by the lack of respect for the family and for veterans.
In some instances, families already grieving from loss are so traumatized by burglary that they move out of the house.
Obituary Announcements Provide Burglars with Information
Police say the thieves find families to rob by using obituaries. These published announcements often reveal the deceased's full name, their hometown, and the date and time of the funeral. Using additional sources, funeral burglars use the deceased's name to pinpoint their home address.
Some sophisticated criminals have their home computers set up to notify them of online obituary announcements in the area. Others rely on simpler methods. When police in Smithville MO arrested a 35-year-old man suspected of ransacking eight local homes while the occupants were attending family funerals, they found a hand-written note listing dates and times gleaned from obituary notices copied from the local newspaper.
The challenge is how to inform friends and neighbors who would want to come to someone's funeral without exposing your home or the home of a lost loved one to risk.
Take Steps Now to Protect Your Home From "Funeral Burglars"
Making funeral arrangements is difficult. Unfortunately, it is important to also consider home security as part of the plans. Here are some options for steps you can take:
Ask a trusted friend or neighbor to forgo the funeral and housesit for you instead.
Install a home security system and make sure to turn it on before you leave the house. And make sure it is not a system that relies on your phone. You will not be checking your phone during a loved one's funeral.
Hold a private burial or cremation ceremony. Publish an announcement of a memorial service only after the deceased's home has been emptied and rented or sold.
State clearly in an obituary that funeral services have already been held.
Use a website like Lotsa Helping Hands to help you screen who gets information.
Discuss your concerns with the funeral home and insist on no specifics be given about the funeral in any online or print media obituary. People who care will contact you.
If possible, make home security planning part of any pre-needs funeral discussion you have with family and friends about death and dying. Consider it an act of kindness to protect your loved ones from being burglarized during a difficult time when they will be very vulnerable.