Preventing Multi-Family Package Theft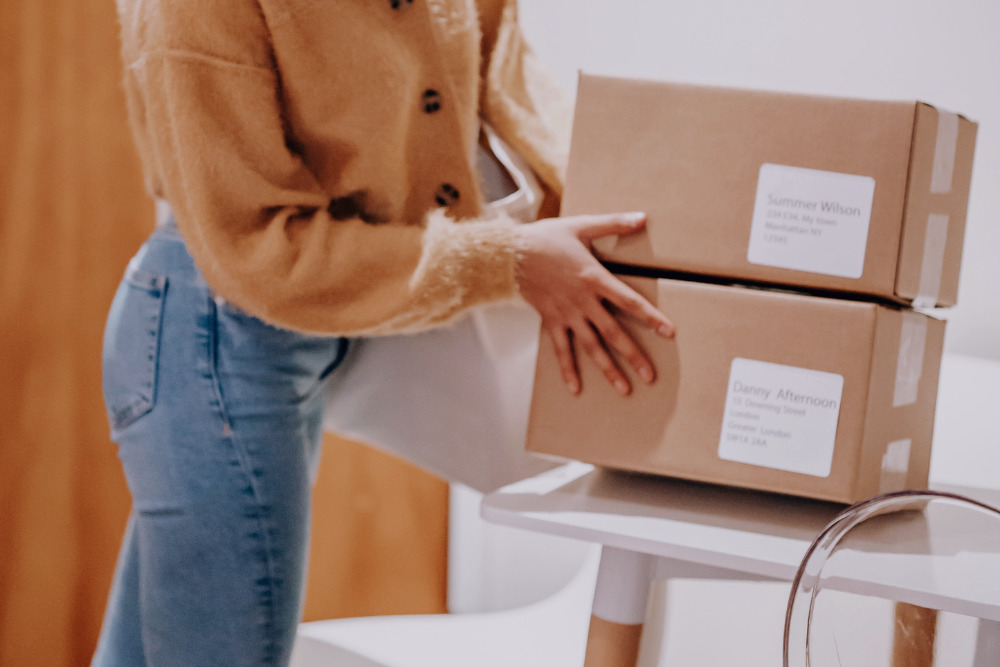 Residential tenants have certain expectations of their property managers. A decent place to live, for one. Reasonably fast repairs. And that their personal belongings are safe—including mail and packages. Unprotected mailrooms have long been a source of trouble. Even if your tenants are generally trustworthy people, all it takes is one breach to put everyone's parcels at risk. By focusing on preventing multi-family package theft, you can make your apartment or condominium complex that much more attractive to tenants.
Package Theft Statistics
Thieves and porch pirates stole an estimated 260 million packages in 2022, up from 210 million the year before. In their annual report, Security.org found that 49 million Americans were the victim of package theft at least once in the past 12 months. Thefts occurred in all 50 states, and the median value of stolen items was $50. The estimated total loss? $19.5 billion.
Where Does Package Theft Happen?
Security.org also looked into which state's residents had the highest package theft rates. By the numbers, you're most likely to be a victim in:
Alaska (29% of residents experienced package theft in the past year)
Delaware (27%)
Nevada (27%)
New York (27%)
Rhode Island (25%)
On the flip side, the survey revealed that you're least likely to have a package stolen in:
Maine (12%)
Wisconsin (13%)
Alabama (14%)
Georgia (14%)
South Carolina (14%)
But even the state with the lowest rate of package theft—Maine at 12%—is far higher than it should be. Package theft can be combated.
In a second survey, SafeWise identified the worst cities for package theft. They include:
San Francisco-Oakland-San Jose, CA
Seattle-Tacoma, WA
Austin, TX
Hartford & New Haven, CT
Sacramento-Stockton-Modesto, CA
Los Angeles, CA
Portland, OR
Fresno-Visalia, VA
Milwaukee, WI
New Orleans, LA
In short, it's everywhere. Major cities are hotspots for package theft, and they're also hotspots for multi-family properties.
Why Does Package Theft Happen?
E-commerce is booming. It represented 19.7% of total retail sales with a value of $5.7 trillion in 2022, and those figures are predicted to hit 20.8% and $6.3 trillion in 2023. As we purchase more and more online, the opportunities for those items to be intercepted have gone up exponentially. In short, e-commerce skyrocketed faster than package security was equipped to handle.
And while it's a problem year-round, the number of thefts does spike during the holiday season and around shopping events like Black Friday, Prime Day, and Cyber Monday. Any unattended package in virtually any location is at risk.
As for justice, the statistics aren't very reassuring: only 5-8% of victims file a police report, and less than 10% of cases end with an arrest. In other words, many package thieves are justifiably confident that they won't get caught.
About Multi-Family Package Theft
People often associate porch pirates with residential homes. But package theft can and does happen at multi-family residential properties. In fact, multi-family residents may be at even greater risk because they incorrectly assume that it's a secure space and let their guard down.
Multi-family residential properties have a lot going for them, but the sheer volume of people coming and going—residents, delivery personnel, friends, family, staff, contractors, and so on—means that even a locked lobby door can't always keep criminals out. And we haven't even mentioned the other residents yet.
Renters can't do much to stop multi-family package theft besides keeping an eye on their neighbors. But as a property owner or manager, there are many strategies, tools, and services you can adopt to keep your package room safe.
Preventing Package Theft in Multi-Family Properties
You have a responsibility to keep the building clean, tidy, and well-maintained. And secure. Your residents have a reasonable expectation of safety and security in exchange for their rent or condo fees. That applies to their packages and mail, too.
But what can you do to—pardon the pun—deliver on that promise? Let's take a look at some actionable strategies to prevent multi-family package theft.
Access Control
Access control is a critical pillar of security. Most multi-family properties have a common lobby, foyer, or welcoming area on the ground floor or in the main building. Access to that area and the rest of the building is usually behind a locked door of some sort. Residents have a key or code, while visitors can be buzzed in via a remote intercom system.
The best way to stop outsiders from taking packages that don't belong to them is to prevent them from gaining access in the first place. No entrance, no opportunity.
Make sure every point of entry is a controlled point of entry. No one should be able to simply walk in from the street. And if they can, fix it. Immediately.
If possible, take advantage of the latest technology available for this. Modern control and intercom systems have the ability to create either a temporary delivery pass—a one-time code you provide to the delivery person so they can gain access—or a unique delivery PIN, which works the same way but is assigned to each courier—FedEx, UPS, Purolator, DHL—for the long-term.
These tools admit only authorized individuals and keep a digital record of who was there at what time in the event of a theft.
Create a Package Room
At its most basic, a package room is simply a locked room to store packages until the recipient can collect them. It need not be any more complicated than that. Of course, that would require someone on-site to physically put the packages into the room, which may not be an option.
Smart package rooms are equipped with touchscreens and smart locks. Couriers access them with a delivery code or by scanning the package itself. They deposit the packages, and recipients are able to pick them up at their convenience.
Couriers often prefer package rooms to lockers because rooms allow them to leave all of their packages at once rather than one at a time, saving time and money. Many locker providers also have room solutions, too. Luxer One and Package Concierge are two examples.
Of course, if all of the packages are in the room together, this option can't prevent someone with access to the room from stealing other people's items. For that, you'd need package lockers.
Invest in a Package Locker
Regardless of how couriers get in, they need a place to leave packages once inside.
If your building allows it, that may be in front of the door to a tenant's unit. However, it's not exactly a secure option.
Typically, couriers will leave large packages either somewhere in the lobby or in front of the resident mailboxes. But again, this is far from safe. Anyone who has access to these spaces can pick up any package and walk away.
A more secure option is a dedicated package locker. These compartmentalized structures have cubbies of various sizes and open with either a key or code provided to couriers. They open the locker and deposit the package. Then the resident is notified by either the courier or the locker itself. Providers include Smiota, Luxer One, and Package Concierge.
Think of it this way. You could layer this with the above options to control access at three levels: access to the building, access to the room where packages are stored, and access to individual packages. One level is better than none, but more is always better.
Hire a Door Attendant or Concierge
Another option—albeit a potentially expensive one—is to hire a door attendant or concierge for the main lobby. These individuals can help residents as needed, of course. But they can also act as the first line of defense against unwanted intruders. They can buzz delivery personnel in, sign for packages, securely store the items, and notify residents that their package has arrived.
If a live concierge is outside of your budget, you might consider a virtual one. Companies like 1Valet can provide a virtual concierge system as a more affordable option. What's more, many of these services include a package delivery management system that lets couriers in, scans packages, provides temporary access to secure lockers, and notifies the recipient via a mobile app. It's like having a concierge on duty at all times. The downside, of course, is that real humans are smarter than a piece of technology.
Install Video Cameras
A multi-family residential property should have robust security technology in place for added protection. And that technology must include surveillance cameras.
The mere presence of security cameras is often enough to stop would-be thieves. As far as package theft goes, cameras alone may not prevent it completely, but they do provide invaluable footage after the fact.
Advanced multi-family residential security solutions provide multi-faceted protection. Cameras protect your property, your residents, and their belongings.
Individual Strategies for Residents
As a renter or unit owner, you can take proactive steps to protect your packages beyond what the building is doing for everyone. (Building managers, share these tips with your tenants.)
Request a signature, especially for big-ticket items
Use a third-party service like Doorman
Schedule deliveries for when you know you'll be home
Use a nearby Amazon Pickup or Hub Locker location
Use delivery tracking available through most major couriers
Consider a product like DoorBox or Package Guard if allowed
Deep Sentinel for Multi-Family Properties
Deep Sentinel works closely with property managers nationwide to provide multi-family residential security solutions that bring security cameras, AI, and live remote guards to apartment buildings and condos, both inside and out.
Protect your perimeter and points of entry from break-ins, vandalism, theft, loitering, and other intruders with live monitoring that prevents crime before it happens.
Monitor interior common areas like lobbies, mail rooms, package lockers, and package rooms to keep intruders out. If someone tries to break into a secured locker or room without the proper authorization, LiveSentinel guards can intervene, engage, and prevent the crime via real-time streaming, 2-way audio, and sirens. If necessary, they can notify the police within 30 seconds.
You're looking at comprehensive protection of property, people, and packages. That's eyes and ears, inside and out. And that's the Deep Sentinel way.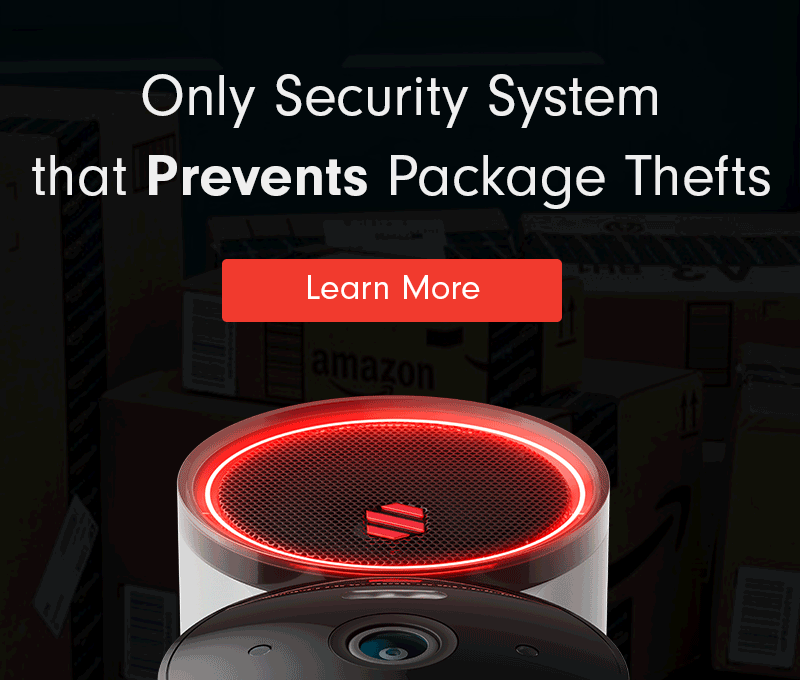 Need a Solution that Prevents Crime?
Deep Sentinel is the only security technology that delivers the experience of a personal guard on every customer's home and business. Visit deepsentinel.com or call 833-983-6006