Smart Upgrades for Multifamily Properties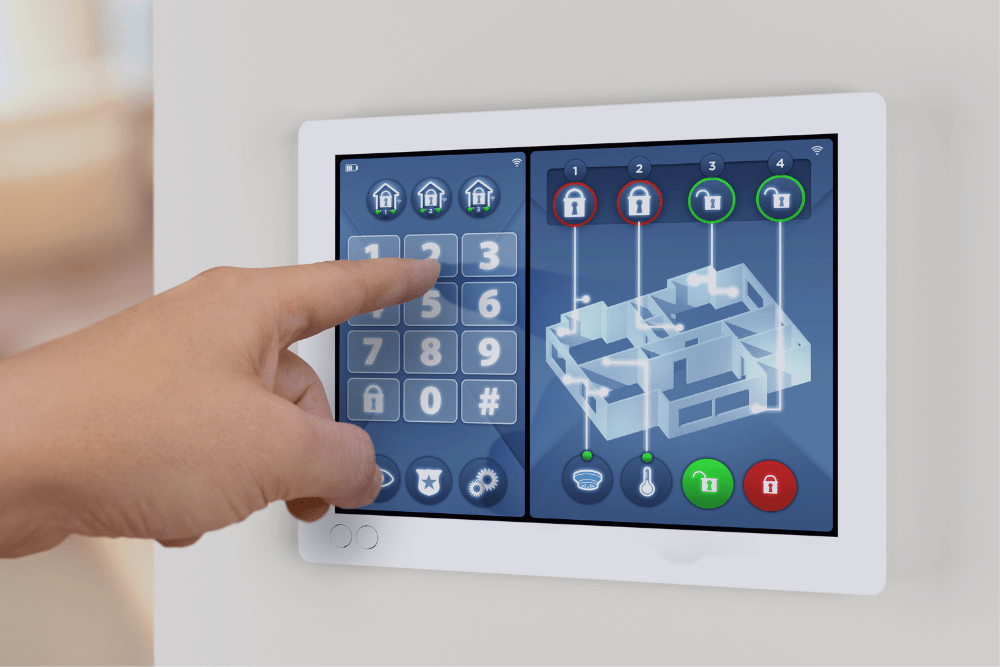 Living like the Jetsons with the convenience of smart technology isn't exclusive to homeowners. As a multifamily property manager, you can provide the same type of tech-enabled living experience renters crave—possibly attracting higher-income tenants. And this isn't limited to new apartment buildings. You can reinvigorate existing multifamily properties by retrofitting them with smart devices and other modern upgrades. These updates make life easier for you as a property owner, not just for your tenants. Here are a few of the most common technology upgrades for multifamily properties.
Smart Home Upgrades for Multifamily Buildings
When we talk about smart technologies, there are plenty of options to consider. Lights, locks, thermostats, and other items come to mind, but there are even more that you might not know about. What do they have in common? Either you or your tenants can control smart devices with a mobile device. Many of these devices can integrate with each other. And some "learn" over time to get better at their tasks.
Smart Video Intercom Systems
A video intercom allows residents to grant access to guests and deliveries without leaving their apartments. Instead, they use a smartphone app to confirm the visitor's identity via the app's video or audio features. Then, they can let the person in from the comfort of their couch—or even their desk at work. You can install smart video intercoms almost anywhere, but outside the front door is the most obvious choice.
Because this device puts a lot of power in your tenants' hands, make sure you set up community policies and provide clear training. You wouldn't want them to buzz in just anyone, after all.
Smart Cameras
One of the "smartest" upgrades for multifamily properties is installing smart security cameras. A residential building will typically have multiple smart surveillance cameras installed in various locations throughout the property. Start with vulnerable exterior locations, like the front entrance, parking lot, and pool, if you have one. Then, depending on your property's layout and your budget, consider adding cameras in communal interior locations. These might include hallways, the main lobby, the mail room, and other shared amenities like a fitness room or laundry room.
Of course, be cognizant of your tenants' right to privacy. Don't install cameras inside their units. The goal of smart surveillance is to protect your tenants, not to spy on them.
Want to give your tenants one of the smartest multi-family residential security solutions available? Deep Sentinel's apartment complex security cameras use artificial intelligence and live security camera monitoring to give your residents the ultimate protection.
Smart Thermostats
Smart thermostats can do more than simply change the room's temperature remotely. Many can automatically regulate temperatures based on the occupants' preferences. These appeal to tenants not only for their convenience but also for their energy efficiency. The devices monitor residents' behavior patterns and adjust automatically. In other words, the thermostat prevents the air conditioning or heat from running on full blast when no one is home to enjoy it. You can offer tenants an eco-friendly building and keep energy costs down.
Smart thermostats pair well with smart blinds, which sense sunlight and automatically open or close. For property owners, these devices provide an easy way to monitor the building's utility usage and efficiency.
Smart Locks
Smart locks offer convenience as well. These allow a tenant to use their smartphone to unlock the building or unit rather than juggling keys alongside groceries, purses, and so on. With some smart locks, residents can even designate a virtual key for one-time use or recurring use, whether for a visiting guest or a maintenance worker. The system can send real-time notifications when someone enters or exits the apartment. These locks typically replace the existing apartment door locks—a relatively simple DIY task.
Smart Appliances
Many property owners dabble in smart technology by replacing standard electrical sockets with smart plugs. These plugs connect to Wi-Fi and allow you to control the socket—and anything plugged into it—via smartphone. These are handy for some appliances and electrical devices that don't need to stay on all the time. Examples include lamps and fans.
Some appliances take this a step further by integrating smart controls right into the device. These work the same way, more or less, but eliminate the extra step of installing smart outlets.
Smart Lighting
Smart lighting systems allow residents to control and automate lighting remotely, whether for convenience or as a safety precaution. Scheduling the lights to go on and off at certain intervals can make it appear as if someone is home. This provides extra security if they're on vacation or otherwise away. Similarly, you can install smart lighting with motion detectors outside the building to shed some light on anyone lurking in the shadows.
Smart Intrusion Detection Systems
Smart apartments often have intrusion detection sensors, such as motion sensors or door/window sensors. When there's unexpected activity on the property, these systems can prompt smartphone notifications to residents, property management, or both. Extra security is extra peace of mind for everyone.
Smart Smoke Detectors
One of the lesser-known smart upgrades for multifamily settings is installing smart smoke detectors. In case of a fire (or smoke), these send notifications to your phone. It's a good safeguard that's particularly useful if there isn't an onsite landlord or maintenance worker. You can connect these with an alert system that includes carbon monoxide detectors as well for comprehensive tenant safety.
A Cautionary Note: Data Security
Depending on what smart devices you choose, you might be able to integrate some or all of these systems with each other and with virtual assistants such as Amazon Alexa or Google Home. A setup like this allows residents to control a variety of devices hands-free using voice commands.
This brings up an important topic related to any smart technology upgrades for multifamily properties: the tradeoff between convenience and security. As the property owner, you bear the onus of ensuring that personal data remains private and encrypted. Any breach of your tenant's privacy could be devastating. And though you may think that there can't be too much at stake—what can a smart lighting fixture really reveal?—each new device adds an extra potential entry point to the entire ecosystem.
Find a balance between modern luxury and old-fashioned privacy.
Other Upgrades for Multifamily Properties
Beyond incorporating technology, there are lots of other upgrades for multifamily properties that can enhance an apartment building and its security. Consider the following updates:
Add window security film or window security bars
Install motion-sensor lighting in common areas such as parking lots and entrances
Ensure there is sufficient lighting in all trafficked areas, including stairwells and hallways
Lock up common areas where laundry or recreational activities occur
Maintain landscaping, especially overgrown bushes or foliage that make great hiding places for criminals
Keep up with maintenance—for example, fixing broken doors and windows
Collectively, smart behaviors and smart technologies can enhance your existing multifamily property.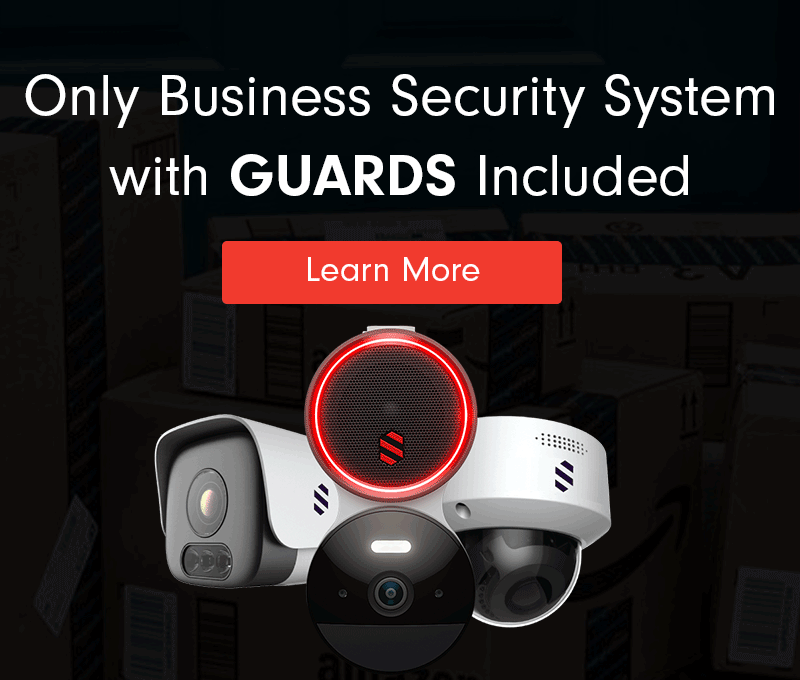 Need a Solution that Prevents Crime?
Deep Sentinel is the only security technology that delivers the experience of a personal guard on every customer's home and business. Visit deepsentinel.com/business or call 833-983-6006