Death Metal Rocker Charged with Burglary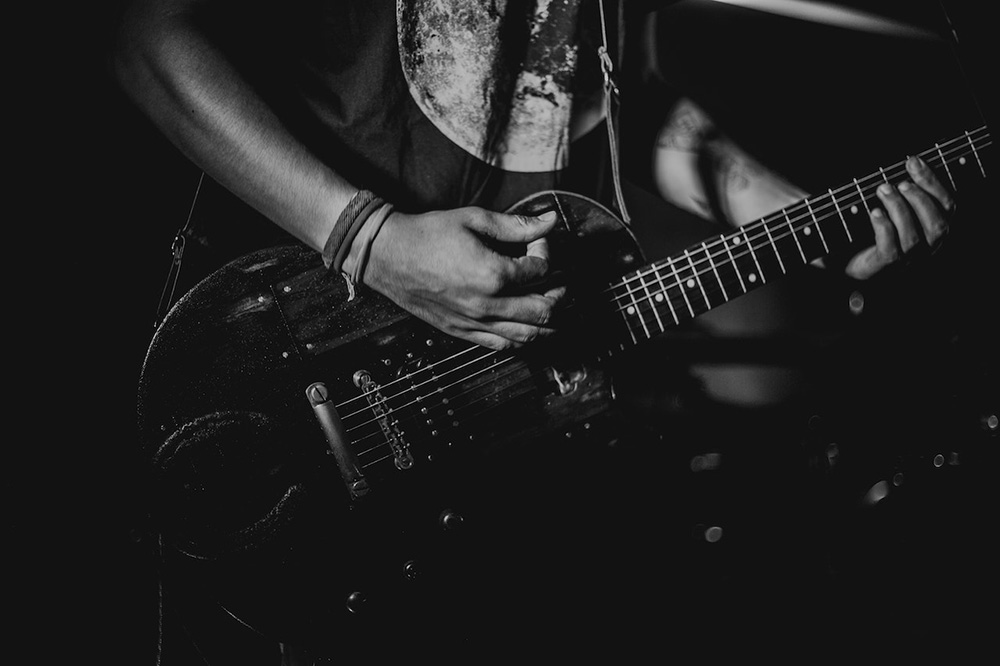 Cannibal Corpse Guitarist Faces Charges for Burglary and Assault
Celebrity homes –  homes of movie stars, athletes, rock musicians – get broken into a lot, unfortunately. But a celebrity breaking into a home?  Now that's a different twist.
It happened this week. Tampa FL police arrested the lead guitarist for the popular death metal band Cannibal Corpse in his own neighborhood. The Hillsborough County Sheriff's Office stated in a news release that 53-year-old Patrick O'Brien was arrested Monday and charged with aggravated assault and burglary, as reported by the Associated Press.
Not familiar with the music of Cannibal Corpse? Us neither.  But according to Wikipedia, the Tampa-based band – previously based in Buffalo NY – sold two million recordings in 2015 making them the best-selling death metal band of all time.  Formed in 1988, the band has released fourteen studio albums, two box sets, four video albums, and two live albums.
Guitarist Attempts Burglary While His House is on Fire
Cannibal Corpse revels in horror film imagery resulting in some of their albums being banned in several European countries. O'Brien perhaps was trying to live up to the band's unsavory reputation. His arrest occurred, "after a fire at his Northdale home turned the suburban neighborhood into a chaotic hellscape of explosions and confusion seemingly ripped from the band's lyrics," says the Tampa Bay Times.
O'Brien embarked on his burglary attempt in the suburban Northdale Golf & Tennis Club while his own house on the other side of the golf course was in flames. What's more, firefighters trying to extinguish the blaze confronted exploding rounds of ammunition inside the home.  Neighbors who phoned 911 apparently said the fire started following a domestic dispute. Firefighters fled the home fearing for their own safety when stored ammunition stored began detonating. While police arrested O'Brien half mile away, concerned neighbors watched the fire sweep through the home in the 16000 block of Norwood Drive.
Fire crews extinguished the fire within an hour but stayed on the scene for the rest of the night to make sure no embers reignited and spread to other homes. No injuries occurred. Media reports say the Bureau of Alcohol, Tobacco, Firearms and Explosives has started an investigation of the fire. So far two military-type flamethrowers have been found in the home.
O'Brien was renting the home.  It seems unlikely he'll get his security deposit back.
Police Subdue Musician with Stun Gun
Police reports pinpoint O'Brien entering a home on Windflower Circle at about 7 pm.  When residents asked him to leave, he ignored them. When they began yelling at him to get out, he reportedly knocked down one of them, a woman, and ran out of the home.  The couple called 911 as O'Brien took refuge in their backyard. Police who arrived on the scene found him hiding behind a fence. Disregarding repeated commands to surrender, O'Brien suddenly lunged at the police with a knife. Police then shocked him several times with a Taser. Once he was subdued, they placed him in handcuffs and arrested him.
O'Brien's bail is set at $50,000. A county judge ordered O'Brien to pass a drug test before he can post bail to secure his release from jail. The Tampa Bay Times further reported that O'Brien's band Cannibal Corpse was announced as the opening act for the band Slayer on their upcoming North American farewell tour. The announcement came the day before O'Brien's arrest.
If the residents at the home O'Brien entered subscribed to Deep Sentinel's AI-enhanced live video surveillance cameras, our trained surveillance agents could have stopped him at the curb with a verbal warning. Deep Sentinel agents can activate a loud police siren and call the police when they see someone suspicious on their video monitors who does not leave when asked to do so.