Do Police Respond to All Home Alarm Calls?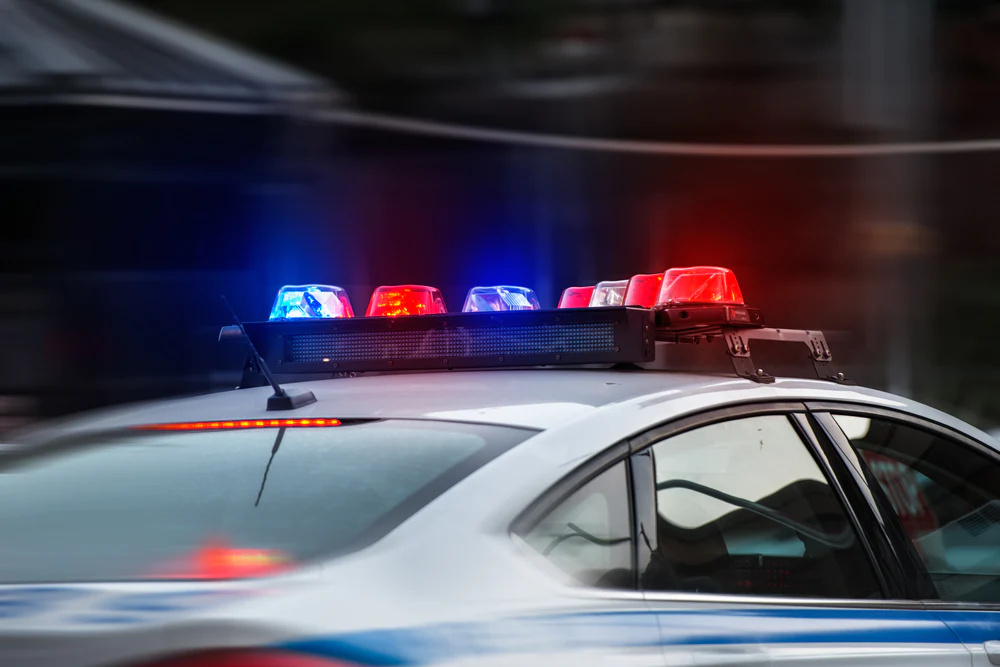 Property owners with security systems feel safe and well-protected, naturally. But is this sense of security deserved? Will a traditional alarm system actually call the police in times of trouble? And do police respond to home alarms? Let's investigate.
The Data Behind Police Response Rates
A new study from Deep Sentinel found that an overabundance of false alarms has contributed to dozens of cities adopting non-response policies.
Deep Sentinel, a pioneer in AI-powered home security, released findings that dispute the widespread notion that police respond to all home alarms. The study looked at all 765 U.S. cities with a population of 50,000 or more (according to the U.S. Census Bureau). It examines policies surrounding home security systems and police response, as well as the impact of false alarms. Some of the key findings were surprising.
For more than 40% of residents living in U.S. cities with a population of 50,000+, the police will not respond or will not guarantee a response to residential alarm calls. (For reference, cities with populations near 50,000 include Galveston, Texas, and Coral Gables, Florida.) This might seem counterintuitive since larger municipalities generally have more substantial police coverage than rural or remote suburban areas.
Among American cities with 1 million or more residents, nearly 80% have no guaranteed police coverage for their alarms. Police in these cities, ranging from New York City to San Jose, have a policy that they will not respond to alarm calls or cannot guarantee they will respond to these calls.
A total of 26 cities with a combined population of 7,218,593 residents categorically will not respond to alarm calls. This represents 6% of the total 126 million people covered by the study.
These figures are, for lack of a better word, alarming. Do police respond to home alarms every time? Absolutely not. Not even close.
Top 10 U.S. Cities with No Alarm Response Policies
| | |
| --- | --- |
| NO Response City | Population |
| San Jose, CA | 1,035,317 |
| San Francisco, CA | 884,363 |
| Seattle, WA | 724,745 |
| Detroit, MI | 673,104 |
| Las Vegas, NV | 641,676 |
| Milwaukee, WI | 595,351 |
| Fremont, CA | 234,962 |
| Modesto, CA | 214,221 |
| Fontana, CA | 211,815 |
| Salt Lake City, UT | 200,544 |
Police response to home alarm calls varies from state to state. In the map below, states with lighter colors are more likely to respond to an event. Those in deep red, with cities that will not respond or do not guarantee a response, are more likely to be in danger during an emergency.
These findings dispel the myth that police rush to the scene when alarms sound from providers like ADT, Vivint, Protect America, SimpliSafe, and others. And yet, almost all consumers who have installed an alarm system believe that the police will respond.
So why aren't the cops coming?
Too Many False Alarms
A key reason for the lack of police response to home security calls is the prevalence of false alarms. According to data from the Center for Problem-Oriented Policing, police respond to more than 36 million alarm activations every year in the United States, which costs an estimated $1.8 billion. The vast majority of these calls are false.
Additional research from Deep Sentinel underscores this information. Law enforcement agencies across the country say that 95% of alarm calls are false. As a result, they have stopped responding to alarms from alarm companies. This is because responding to these alarms is very costly and a drain on agency resources that could otherwise be used to address real offenses.
"After conducting preliminary surveys with law enforcement officers, agencies, and consumers, we learned that police view alarm companies like most people view car alarms. They overwhelmingly believe that a majority of alarm calls they get will be bogus, with only 1% being the real deal," said David Selinger, CEO and Founder of Deep Sentinel. "We chose to dig a little deeper to get a broader view of the problem across America. Our research offers a better understanding of how false alarms affect homeowners who have installed alarm systems. They are living with a false sense of security by thinking that installing an alarm means that the police will respond."
Research Methodology
For this study, Deep Sentinel analyzed all U.S. cities with a population of over 50,000, according to the U.S. Census Bureau. The populations of these cities range from 50,000 to 8.6 million. Altogether, the study covered a total population of 126,000,000. The research analyzed all city and local laws and policies governing how law enforcement responds to residential home alarm calls, including local civic codes and city ordinances. Deep Sentinel researchers further validated these legal restrictions by contacting local police departments. The results of this primary research were then tabulated and analyzed.
Learn more about Deep Sentinel home security cameras and business security cameras.
About Deep Sentinel
Deep Sentinel is a pioneer in AI-based home protection. The company's intelligent crime prevention transforms home security from false alarms and ineffective after-the-fact crime alerts to real-time crime prediction and prevention. With Deep Sentinel's security cameras, Americans have a reliable way to protect their homes and stop crimes before they happen—and feel dramatically safer at home, at work, and on vacation.