7 Ways to Lower Your Business Insurance Costs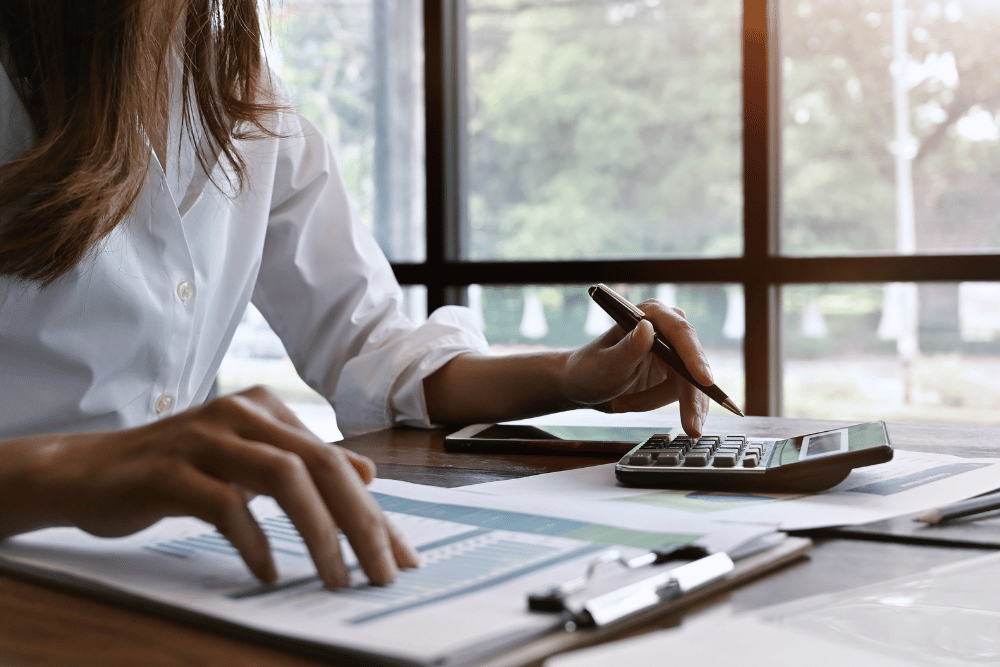 You've got to spend money to make money… Research and development. Manufacturing. Salaries. Advertising and marketing. Rent. Professional memberships. And business insurance.
Business insurance—sometimes called commercial insurance—is crucial to running a successful business. It helps protect your company from unexpected events that would cause significant financial loss. Whether it's property damage, liability claims, employee injuries, or theft, having the right coverage ensures that your business can recover from a setback.
That said, the cost of insurance can add up quickly, especially for small businesses with limited budgets. But is it possible to lower your business insurance costs without compromising on coverage?
Let's find out.
What Is Business Insurance?
But first, let's clearly define it.
Business insurance is a general term used to describe several different policies. It's up to an individual business to determine what they do and don't need, as well as their legal obligations. Just as you can't drive without auto insurance, some policies are required, depending on your industry and location. Doctors, for example, must have professional liability insurance, whereas a retail shop does not.
A business insurance bundle will likely provide coverage for:
Liability
Customer injury
Property damage
Workers' compensation (required by federal law if you have 3+ employees)
Worker disability (required by federal law if you have 3+ employees)
Theft
Staff injuries or illnesses
Loss of income
Miscellaneous lawsuits
Company vehicles
As an owner, you could opt to bundle these yourself or look at the business owner's policy (BOP) offered by different insurance providers. These packages combine the most common coverage together into a single, affordable product. A BOP typically includes:
Employee insurance
Liability coverage
Commercial property insurance
Get the protection you need so that a lawsuit, workplace accident, or natural disaster doesn't leave you financially crippled.
How to Reduce Business Insurance Costs
Of course, as a savvy business owner, you'll want to save money everywhere that you can, and that definitely includes your insurance premiums. Here are a few ideas to help with that.
#1: Shop Around
There are countless insurance providers, brokers, and companies vying for your business. As with any major purchase, it makes sense to shop around and compare.
But remember, it's about more than just the lowest price. You want the best value for your money. A barebones policy that doesn't provide adequate coverage can quickly end up costing more than a more expensive (comprehensive) one in the event of a disaster or theft.
So do some window shopping. Contact a few providers directly for quotes. Speak to a broker in your area. Try an online comparison tool like Insureon, Bizinsure, or Netquote.
Find the best fit for the right—not necessarily the lowest—price.
#2: Know What You Need
… And what you don't.
There are dozens of different policies out there, but you probably only need a select few. Do your research and stand firm when a broker or salesman tries to upsell coverage you simply don't require. For example, you don't need commercial car insurance if you don't have a vehicle dedicated to your business.
Don't pay for anything other than what you need.
#3: Increase Your Deductible
This one may sound counterintuitive, but hear us out.
A deductible is the amount of money you must pay out-of-pocket toward a covered claim. An insurance provider may invoice you for that amount or simply deduct it from the payout. And it can be either an explicit dollar amount or a percentage of the coverage. As a general rule, the higher your deductible, the lower your premium.
Let's look at a simple example. Auto insurance for a 34-year-old married man and his 2010 Toyota Camry might be $776/year with a $50 deductible, but only $338/year when the deductible is $1,000. If that man doesn't make a claim, he only needs to pay the premium. The deductible cost never comes up.
Knowing this, it might make sense to set a higher deductible in order to save on your premiums. That is… if you can reasonably expect to make few or no claims. But make sure the higher deductible is an amount your business can actually pay if the need arises.
#4: Ask for a Discount
You'd be surprised how often this works. Talk to representatives and inquire about available discounts and savings from bundling.
A BOP, for example, is typically cheaper than purchasing the same coverage separately. Most providers offer discounts for bundling and multiple policies, too.
Can you bundle a bunch of disparate policies? Probably. Will doing so bring the cost down, even if only a little? Definitely.
So ask. It can't hurt.
#5: Reduce Your Risks
Setting insurance premiums is a complicated process. Companies look at a lot of different criteria to determine policy pricing.
One such criterion is risk. How likely are you to experience a loss or setback based on your industry, location, history, and so on? As a responsible business owner, you've probably already done a risk assessment for your business. And if not, you should. ASAP.
A building without a sprinkler system is more likely to burn to the ground. A warehouse without safety training is more likely to have an employee accident. And an office or shop without a security alarm is more likely to experience a break-in.
Risks can be identified and, more importantly, mitigated. Reduce or eliminate your existing risks. Ask your insurance agent or broker about identified risks on your policy. Take steps to mitigate those, too. Then, inform your insurance provider of those steps and ask for your premium to be re-evaluated.
#6: Consider The Alternatives
This advice is definitely not for everyone, but there are alternatives to traditional insurance. These include:
Self-insurance—Rather than purchasing coverage from a third-party provider, you set aside a pool of money to cover your unexpected financial losses.
Captive insurance—A captive insurance company is wholly owned by the insureds. Individuals and businesses enter into an agreement to cover each other's risks and losses and share in any underwriting profits.
Premiums are low or non-existent in these scenarios. However, they might not offer the risk protection you need in the event of a major catastrophe. Is one of these a good fit for your business? Only you can answer that for sure.
#7: Beef Up Your Protection
How can you protect your business, decrease your risk, prevent claims, and even convince your insurer to lower your premium payments? With Deep Sentinel.
Premiums decrease as you reduce risks. You're more likely to experience a crime if you don't have a security system. Eliminate that risk with a smart, unstoppable business security solution. Deep Sentinel protects retail stores, office buildings, construction sites, car lots, warehouses, cannabis shops, and more across the country. And it's the only offering with AI and live human intervention included for proactive protection.
Inform your insurance provider that you've installed smart cameras backed by professional monitoring with industry-leading response times and zero false alarms, and watch that premium go down.
Premiums rise and fall for a wide variety of reasons. Take the advice here, and you can nudge yours in the right direction.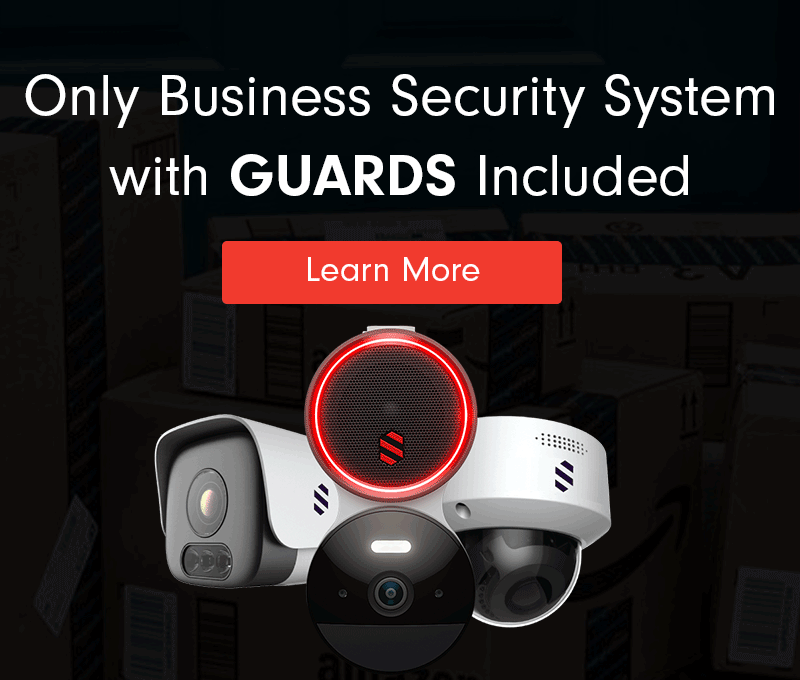 Need a Solution that Prevents Crime?
Deep Sentinel is the only security technology that delivers the experience of a personal guard on every customer's home and business. Visit deepsentinel.com/business or call 833-983-6006