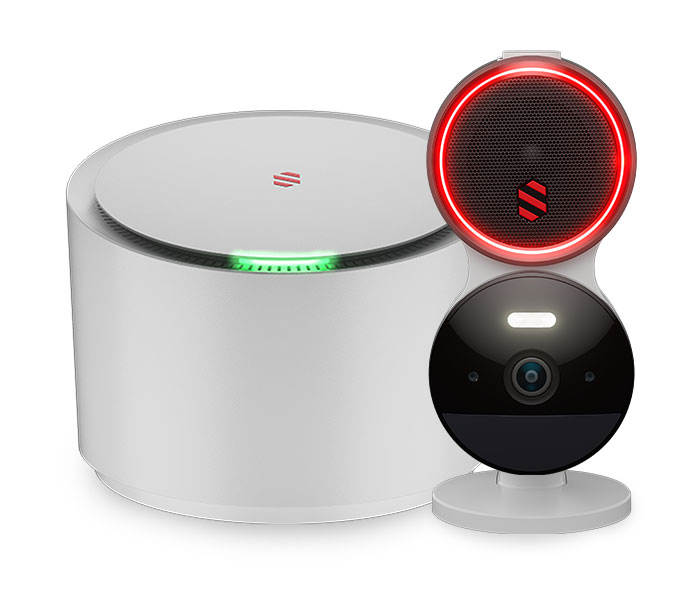 Wireless System
Starts at $499 for equipment and $100/mo for surveillance
Includes
Wireless Cameras
1 Smart Hub
1 year of 24/7 Live Guard Service
Requirements
Internet Service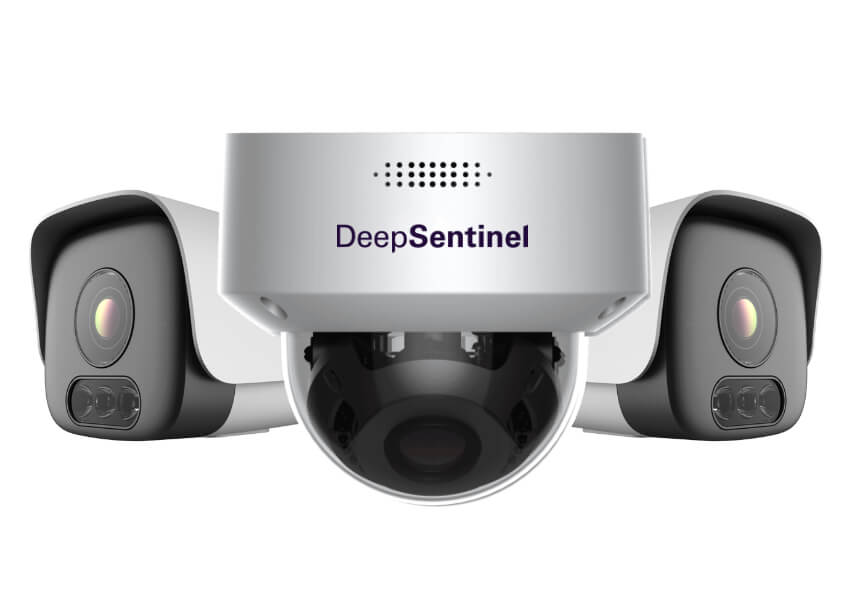 PoE System
Starts at $2,750 for equipment and $100/mo for surveillance
Includes
Dome of Bullet PoE Cameras
1 PoE Hub
1 year of 24/7 Live Guard Service
Requirements
Cat5/Cat6 Cabling
Professional Installation
Internet Service
The Only Security System with Live Virtual Guards
One of the reasons we're an industry-leading security system company is that we have eyes on criminals from the second they step on your front yard. Live guards secure your home, proactively monitor beyond the front door, and take action instantly.

Our experienced security surveillance company is headquartered in Pleasanton, CA.
RESERVE GEN2
Frequently Asked Questions
How do Deep Sentinel guards prevent crime on my property?
Once our AI technology detects a potential threat, your security camera's feed is instantly streamed to our live guards for live security camera monitoring. Deep Sentinel guards can then immediately intervene through your camera's microphone, set off a 104dB alarm, and contact law enforcement in seconds. Learn more about how the security system works here and why we offer the fastest response time among security camera companies.
How do the guards know if the homeowner or a criminal is on my property?
LiveSentinel guards are trained extensively on identifying "core" types of behavior.
If there is "non-threatening" behavior, like a child returning from school, or a homeowner coming home, the guards will monitor until they deem the situation to be safe. If the guards have any reason to question the behavior, the guards will come onto the speaker in a non-elevated manner addressing their business on the property.
Our virtual guards are trained to watch for signs of danger. If the behavior is suspicious or criminal activity is witnessed, the guards will intervene, sound an alarm, and if needed, contact your local police department.
Can I view footage and talk to visitors myself?
Through the Deep Sentinel mobile app, you will have access to live and recorded footage, as well as the ability to engage (talk and listen) to anyone on the property the same way our guards do. You will also be able to add multiple user accounts and set up user permissions for each account. 
What is the installation process?
Our wireless camera systems can be installed on your own in under 30 minutes. If you're interested in a hard-wired system or prefer professional installation, we have a network of home security installers throughout the country. Give us a call and we'll happily connect you with a local installer in your area.