Real human guards watching your cameras in real-time.
Watch crime interventions and customer testimonials
Videos
Watch crime interventions and customer testimonials
I. Cameras Detect
Cameras stream within seconds to local AI to detect potential threats.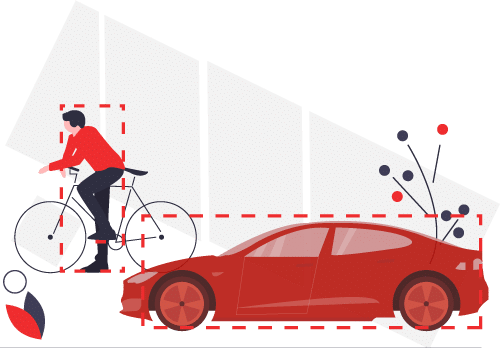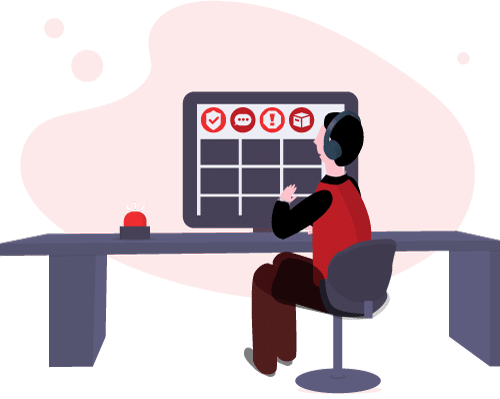 II. Live Guards Watch
Guards watch every time a person enters or exits your home, instantly.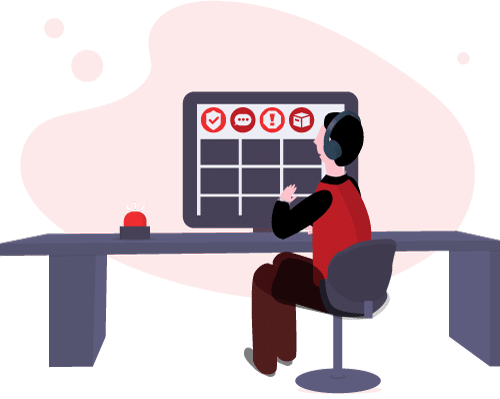 III. Instant Response
Guards can engage potential criminals with two-way audio and contact police within seconds, not minutes.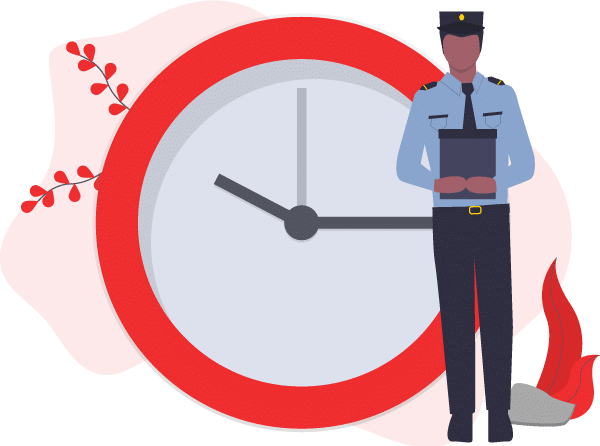 Easy 30-min Install
From out of box to live guards protecting your home
There are
264
property crimes reported in Houston every day
Compared to the National Average, you are:
79.29%
more likely to be
BURGLARIZED
74.7%
more likely to have
PROPERTY CRIME
2.1x
greater chance of
AUTO THEFT
Meet Deep Sentinel.
Own your personal virtual guard to start preventing crime today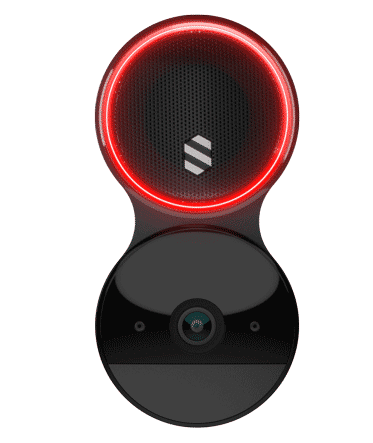 2-way Speaker & Mic
For real-time intervention

Wireless & Wide FOV
Completely wireless & 130° super-wide field of view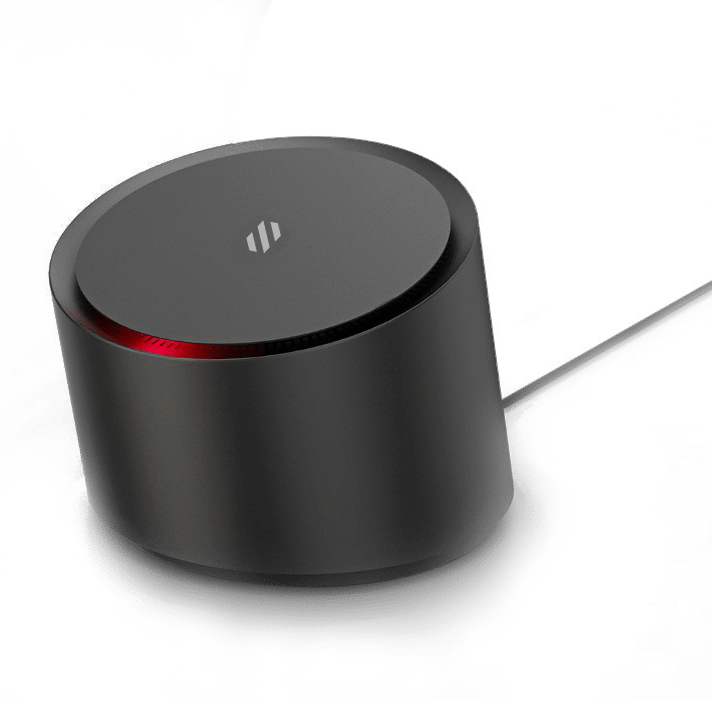 Local AI in Hub
Lightning-fast processing & classification

AI Analysis
50+ images per second & is always learning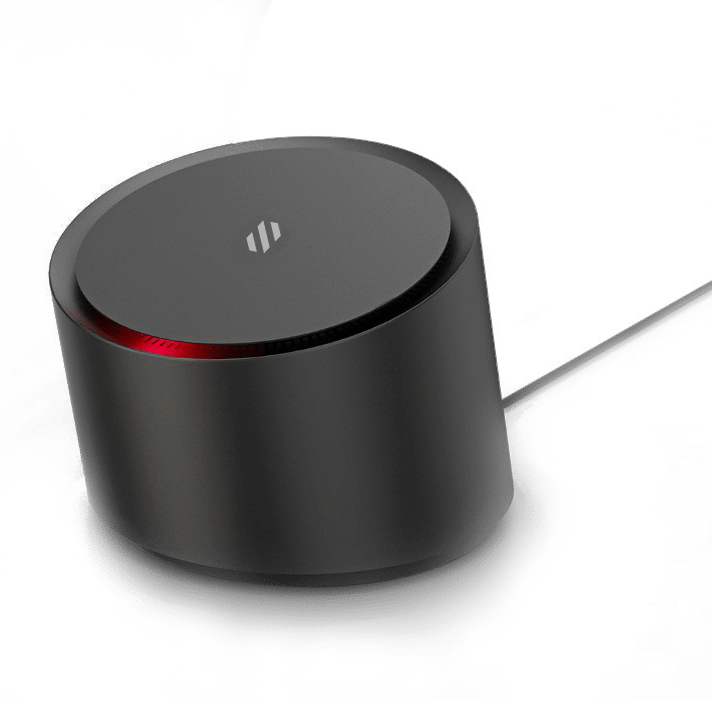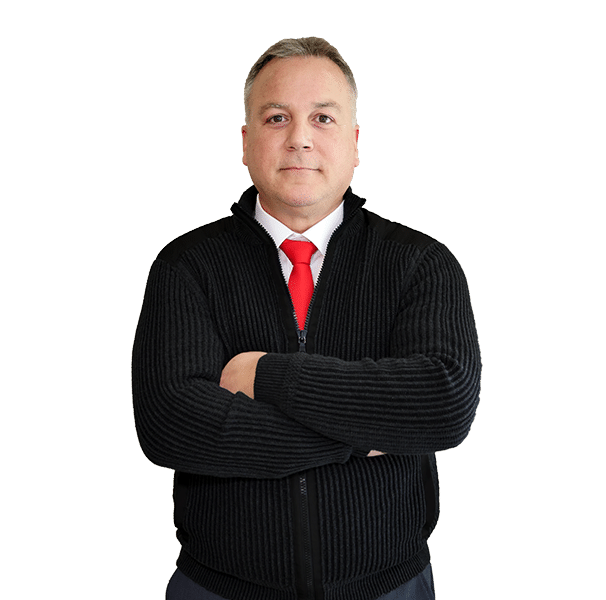 Live Sentinel Guards
Speak directly to intruders to help prevent crime

Immediate Action
No one sends law enforcement faster
Our guards intervene, so you don't have to
See how guards intervene and prevent real crime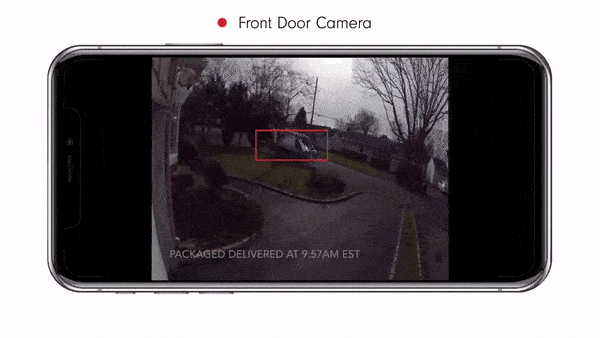 No One Does Home Security in Houston Like We Do

Alarm Brands
(ADT, Vivint, FrontPoint, etc.)
Camera Brands
(Ring, Nest, Arlo, etc.)
24/7 Live Sentinel Guards



Live Guards talk to intruders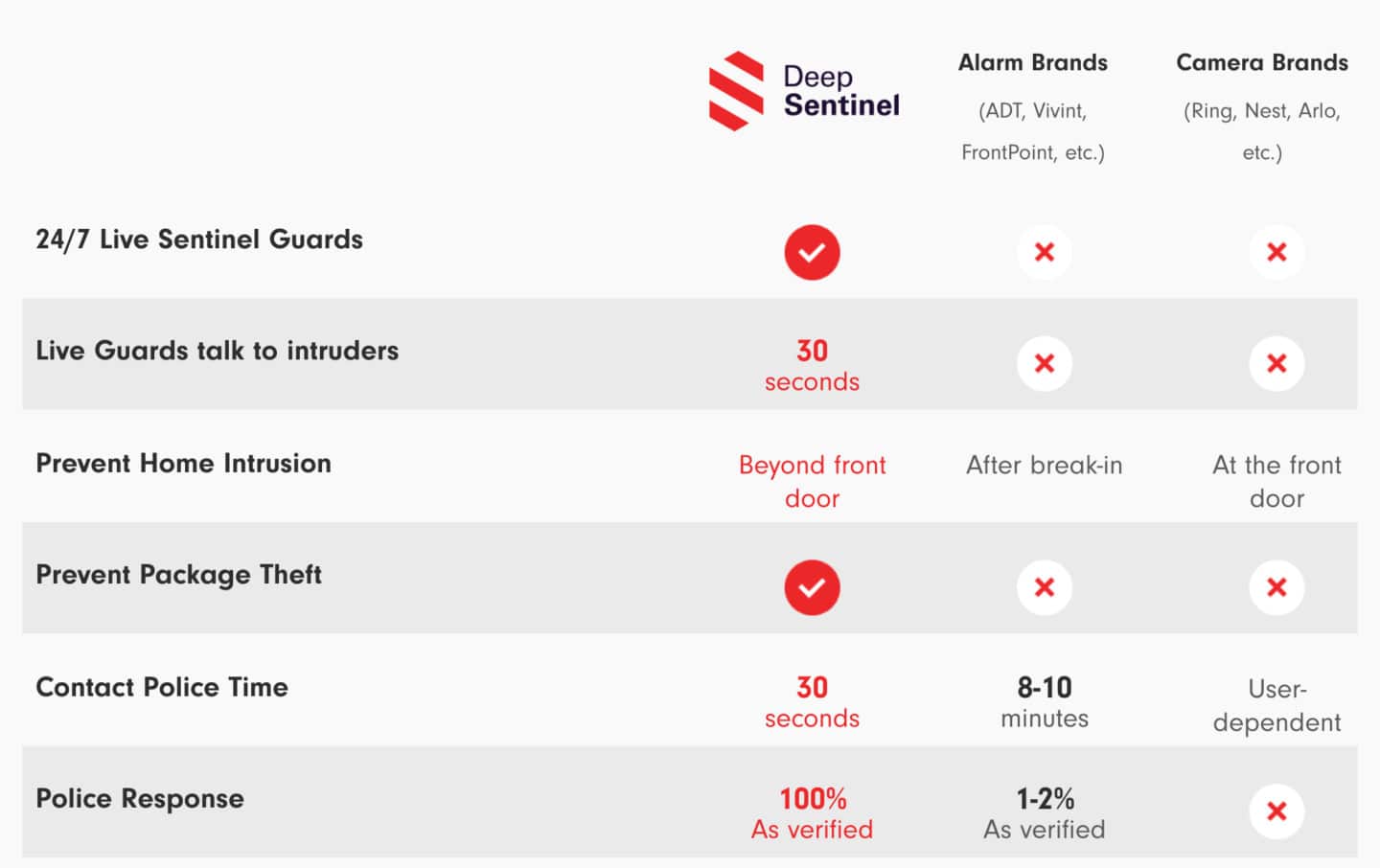 "Transformative AI takes center stage at Deep Sentinel"
"Deep Sentinel guards can see your footage and even speak to a potential intruder via the cameras' two-way intercom."
"Real people who monitor your camera footage and can call authorities in the event of a problem."
"Deep Sentinel Fixes Home Security for Good"
"Most security cameras are designed to look inconspicuous. Not Deep Sentinel. It's downright menacing."
What the experts are saying about Deep Sentinel
"Real human eyes monitor your property 24/7 that can diffuse situations before they escalate. Essentially it's like having your own guards around your house."
"This is not your average security system, since there is nothing like it out there."
"Deep Sentinel saved the day. With any other system, everything that happened would not even set an alarm."
"The guard de-escalating the situation before calling the cops was exactly what I had wanted out of a security system. I was in a meeting while my wife was scared for the safety of our kids, and Deep Sentinel deescalated the situation so effortlessly."
"It's changed the way I live and the way I interact with technology."
"When I come home and wave at the camera- I know someone is in the back watching- it's like talking to your guard. For that peace of mind, knowing that someone is always watching, and that my family is safe, it's a priceless feeling."
"It's unlike anything I have ever seen in my entire lifetime."
"I am completely amazed at what your system does. It's like you have a virtual police officer on standby 24 hours a day, 7 days a week."
Control everything in a simple app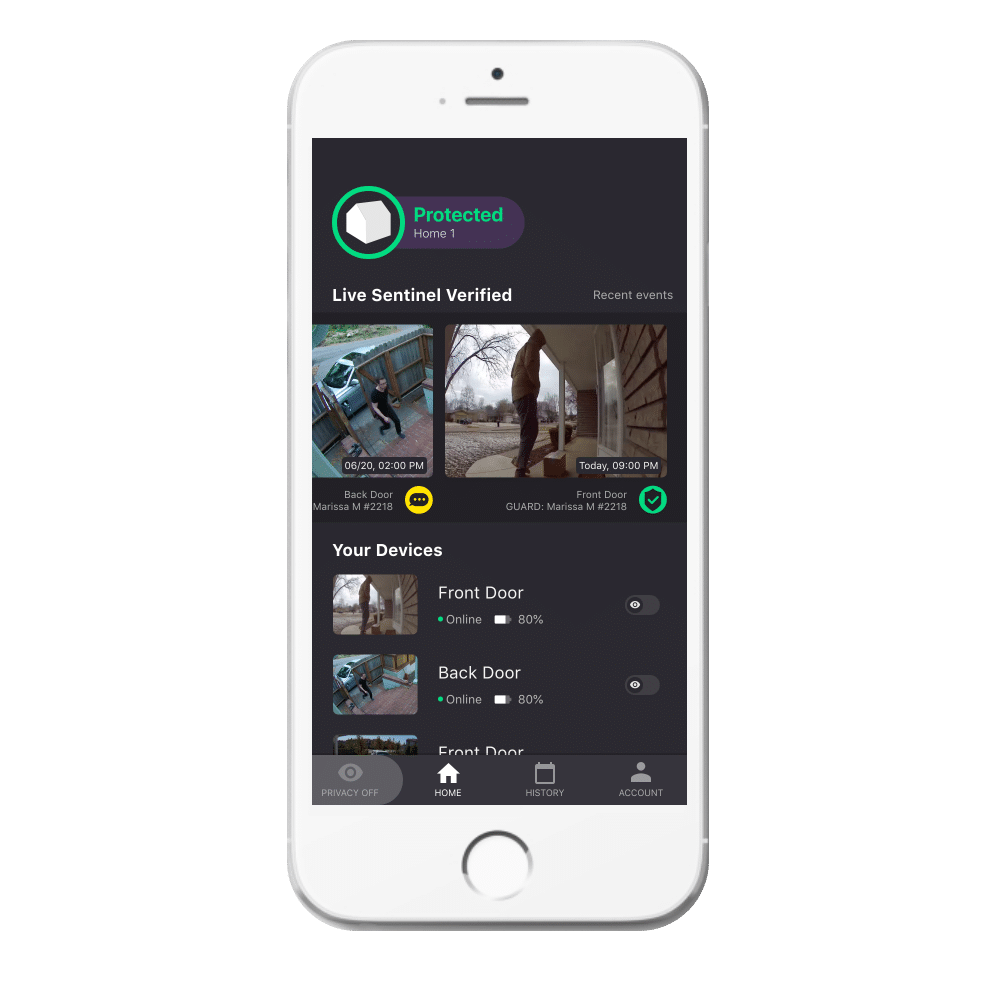 SEE WHAT THE GUARDS SEE
Get real-time notifications and action confirmations in your app

REVIEW FULL EVENT HISTORY
View all past events without cloud storage fees

VIEW CAMERAS LIVE
Instant streaming day and night with two-way audio for communications

PRIVACY AT ONE CLICK
You are in total control of what the guards see
The Only System with Live Guards.
We have eyes on criminals from the second they step on your front yard. Live guards proactively monitor beyond the front door and take action instantly.

Deep Sentinel Surveillance is based in the US.
SHOP NOW