Crime Preventing Camera
Deep Sentinel Wireless Security Camera
| | |
| --- | --- |
| | 2-Way Audio for Guard Engagement |
| | Long-Lasting Battery |
| | Wide Field of View |
| | Crime Prevention with Live Guards |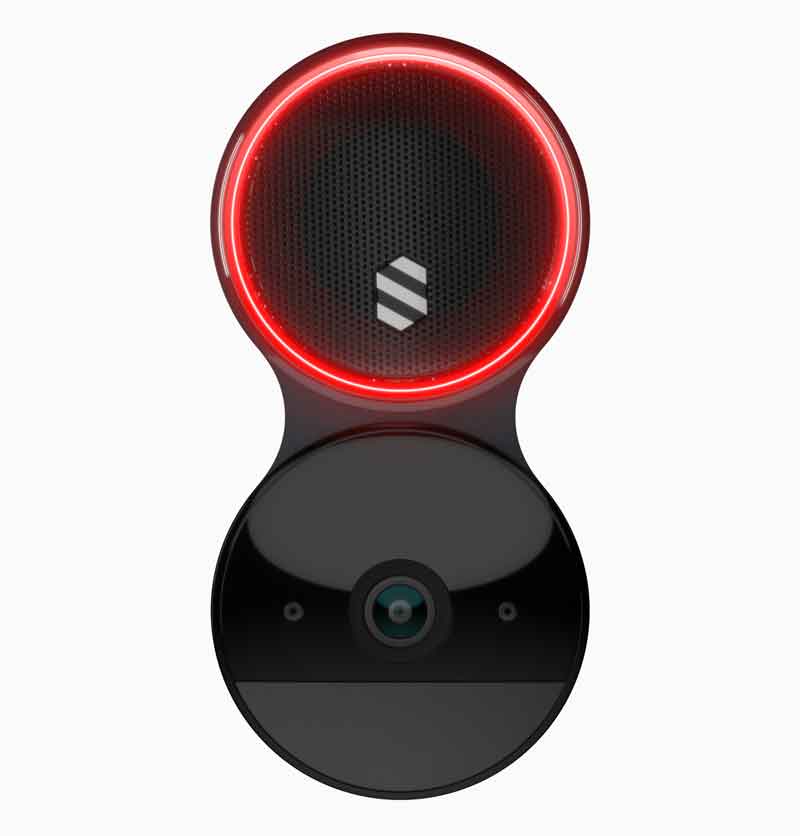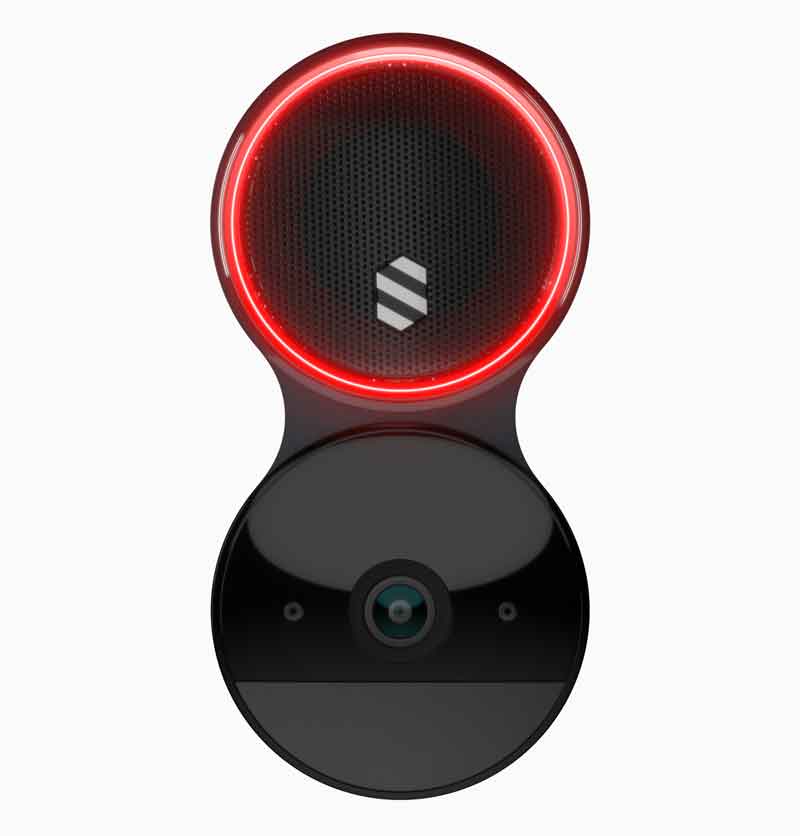 | | |
| --- | --- |
| | 1080p Capable |
| | 130० Viewing Angle |
| | 2-way 104db Audio (built-in speaker and mic) |
| | 40ft Night Vision |
| | Water Resistant |
Environmental Specifications
122०F | 49०C
Heat Rating
-4०F | -20०C
Cold Rating
IP65
Water Rating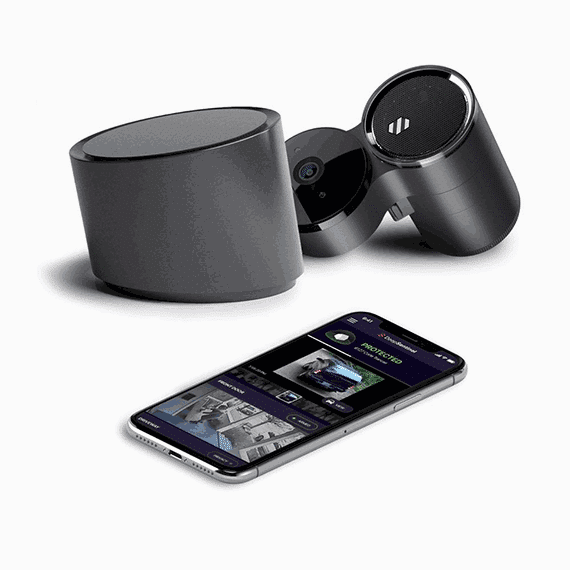 | | |
| --- | --- |
| | Realtime AI Prediction |
| | 64 GB Hard Drive + 4 Mo Cloud Storage |
| | Supports 6 Wireless Cameras |
| | Instant Alerts and Access via App |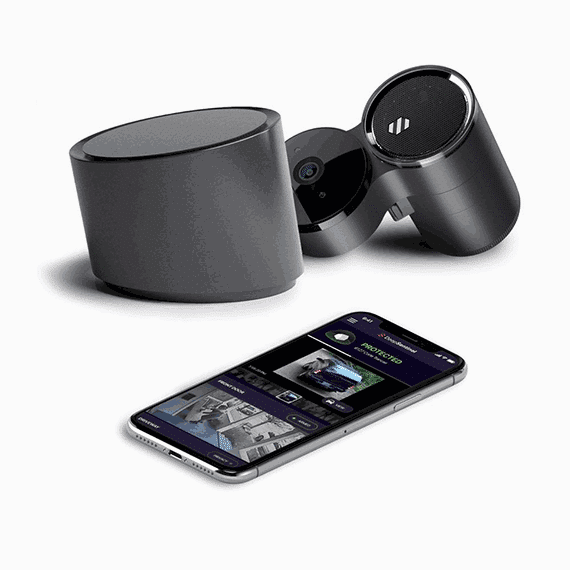 The Only System with Live Guards.
Deep Sentinel Guards have eyes on criminals from the second they step on your property. Live guards proactively monitor and take action instantly through the 104db speaker.
| | |
| --- | --- |
| | Live Guard Surveillance |
| | |
| --- | --- |
| | No False Alarms |
| | |
| --- | --- |
| | Live Guard Surveillance |
| | |
| --- | --- |
| | 2-way Audio for Guard Engagement |
SYSTEM REQUIREMENTS
Minimum Upload Speed: 5 Mbps
Test Now
Phone support:

iOS 11 and later (iPhone 6 and later)
Android Oreo and later (We test and support Google Pixel 2/ 2XL, Samsung Galaxy S8/ S9, and LG V30)

System supports 6 cameras + 1 hub
CAMERAS
Wireless, gunmetal plastic housing
8.3 ounces

2.56″ (65 mm) width, 

5.18″ (131.5 mm) height, 

4.41″ (65 mm) depth

Weatherproof IP65
130° field of view (FOV)
100 ft. wireless range
HUB
4GB dedicated RAM and 64GB ultra-fast flash memory storage
Local AI in Hub means lightning-fast processing & classification
AI analyzes 50+ images per second & is always learning

5.64″ (143.16 mm) width, 

4.67″ (118.53 mm) height
MOUNT
Only one screw required per mount
2.76″ (70.01 mm) width, 3.19″ (80.94 mm) height
VIDEO RECORDING
< 10 seconds streaming to Live Sentinel Guards
64 GB revolving free cloud storage
AUDIO
Push-to-talk two-way audio
104dB siren
LED
Built-in LED Ring
Visual indication when guards are viewing
BATTERY
Capacity: 9600 mAh – 3 month run time
1 extra battery included to charge in hub.
IN THE BOX
1 – 6x Cameras
1x Hub with built-in battery charger
2 – 7x rechargeable lithium-ion batteries
1 – 6x single screw wall mounts
1x installation kit
Others: 1x yard sign, sticker kit
POWER
12V output, Supports 100-240V AC
SIZE & WEIGHT
Package Box: 16.73″ (425 mm) length, 10.2″ (259 mm) width, 6.18″ (157 mm) height
10 lbs
ENVIRONMENTAL REQUIREMENTS
Operating Temperature: -4°F to 122°F (-20° to 49°C). Upgrade to Extreme Batteries available for temperatures as low as -40ºF (-40ºC)
Deep Sentinel Yard Sign
The Deep Sentinel yard sign is a deterrent that says: "This is the wrong home to mess with. It is armed with the only proactive security system out there."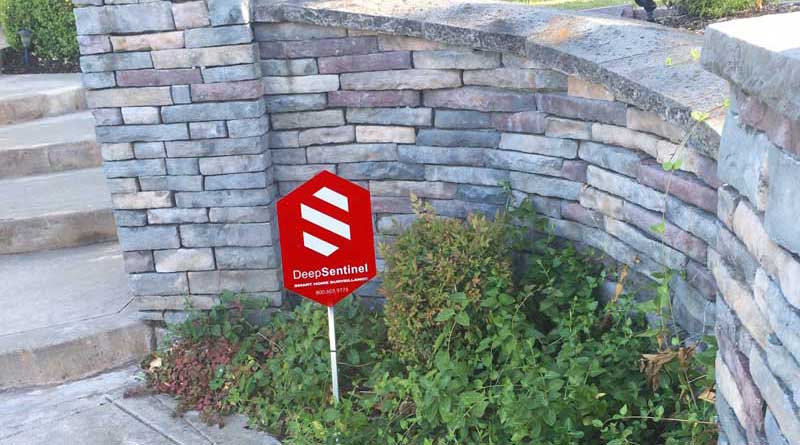 Camera Detects Motion
Motion wakes the camera and it immediately starts to record video to the hub over a secure private wireless signal.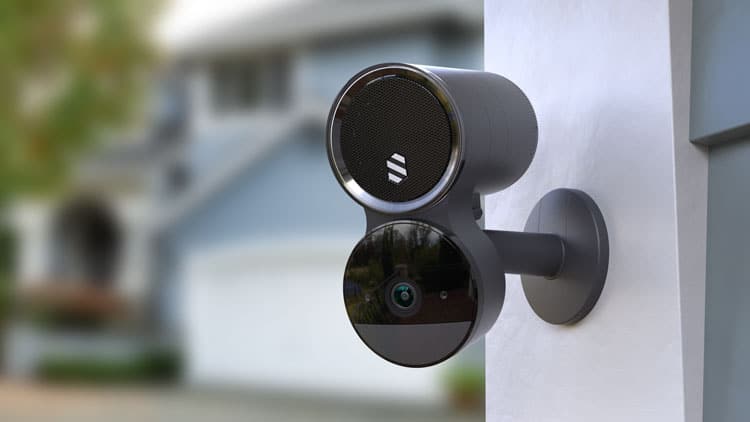 Artificial Intelligence Assesses the Situation
Artificial Intelligence on the Hub separates potential threats like humans from useless events such as cars driving by. The bright red LED ring starts spinning when potential threats are detected.
Guards Engaged
The hub streams the live video feed via your high-speed internet connection to Deep Sentinel's secure cloud.
Guard Evaluation
A guard at our LiveSentinel center is assigned to the live video stream in realtime, analyzing all the information to decide whether an intervention is necessary. Guards respond in seconds.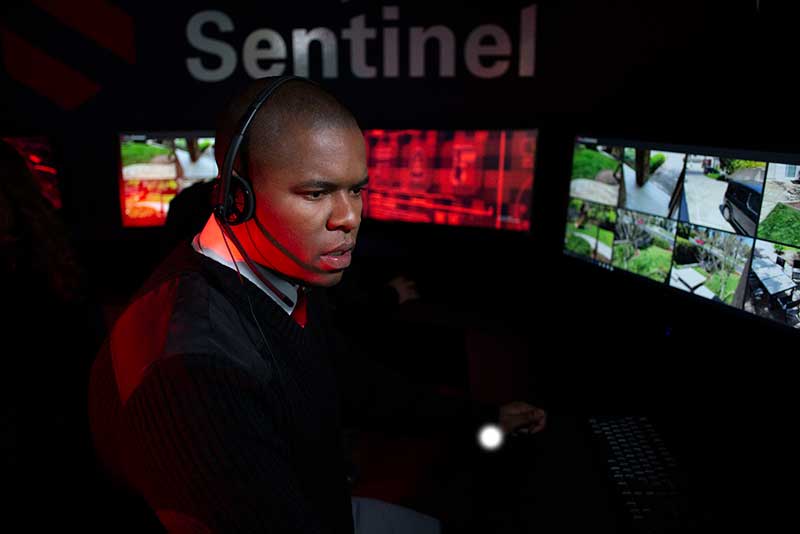 Guard Intervention
Guards intervene directly using the camera's 2-way 104dB audio or built-in siren. Often, a "hello" is all that's needed.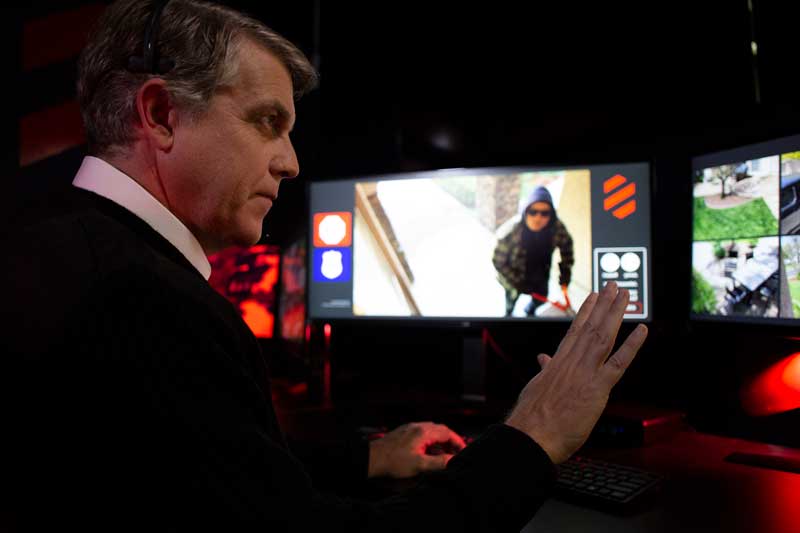 Law Enforcement Contacted
Guards call local law enforcement and the homeowner. Calls to law enforcement are taken seriously because LiveSentinel reports a "verified" active situation including suspect description & suspicious behavior.