Best Home Security Alternatives to ADT
Looking for ADT security alternatives? There are many options, but only one actually prevents crime: Deep Sentinel.
Burglar alarms like ADT, Vivint, and Xfinity don't work anymore. In fact, they may actually make you less safe. It's time to find ADT alternatives and upgrade to the next generation of home security!
Companies Like ADT Are Reactive, Not Proactive
Why doesn't ADT showcase videos of crimes they've prevented? The answer is simple. ADT is reactive. The system can only respond once a criminal is inside your home.
ADT can do very little to stop criminals once they walk past the little blue lawn sign. In fact, that lawn sign is probably the most valuable thing they offer. Save some cash and just buy the sign.
Out of all alternatives to ADT, only Deep Sentinel offers proactive protection. Smart security cameras detect threats and alert live human guards, who send criminals packing.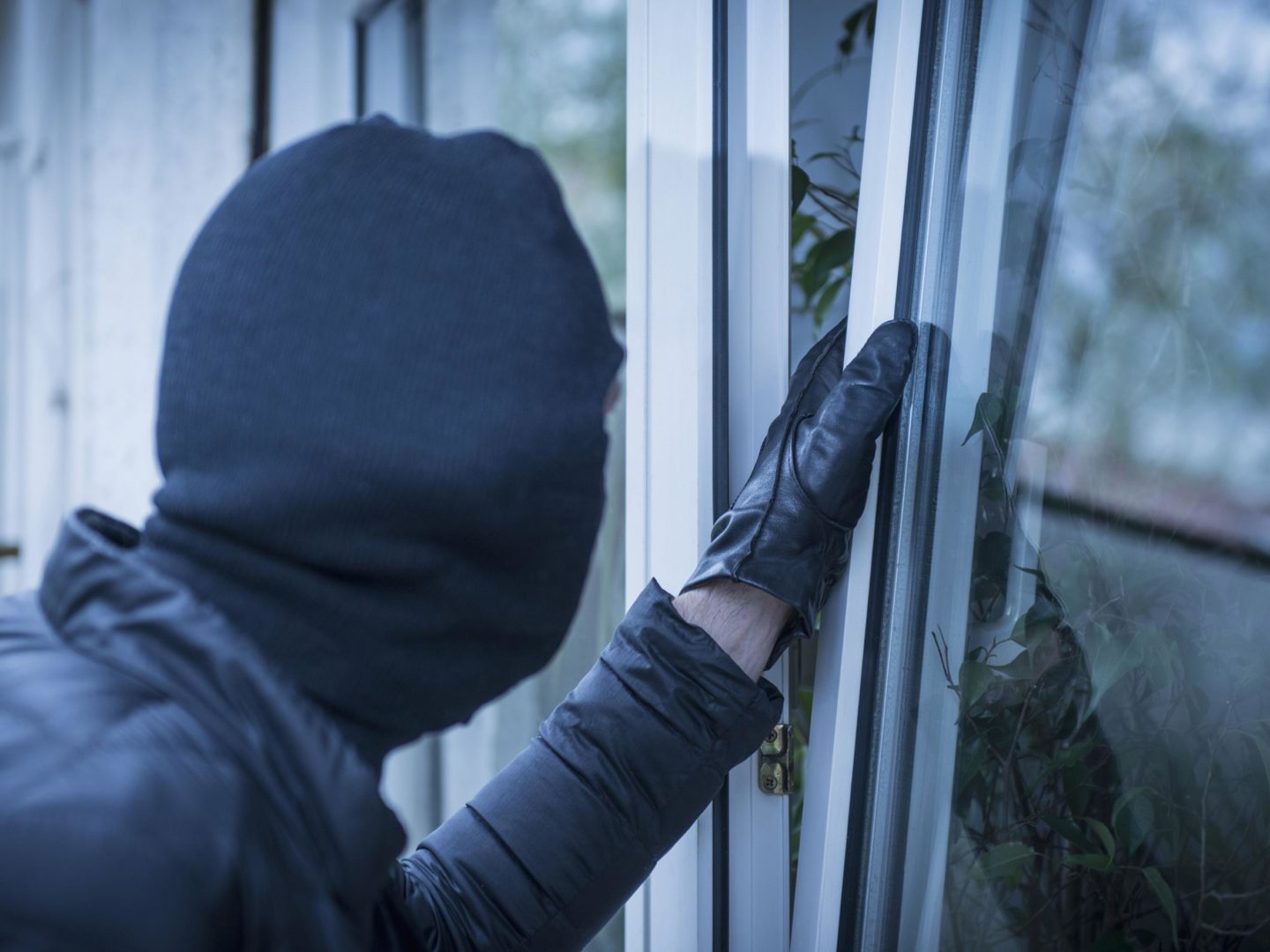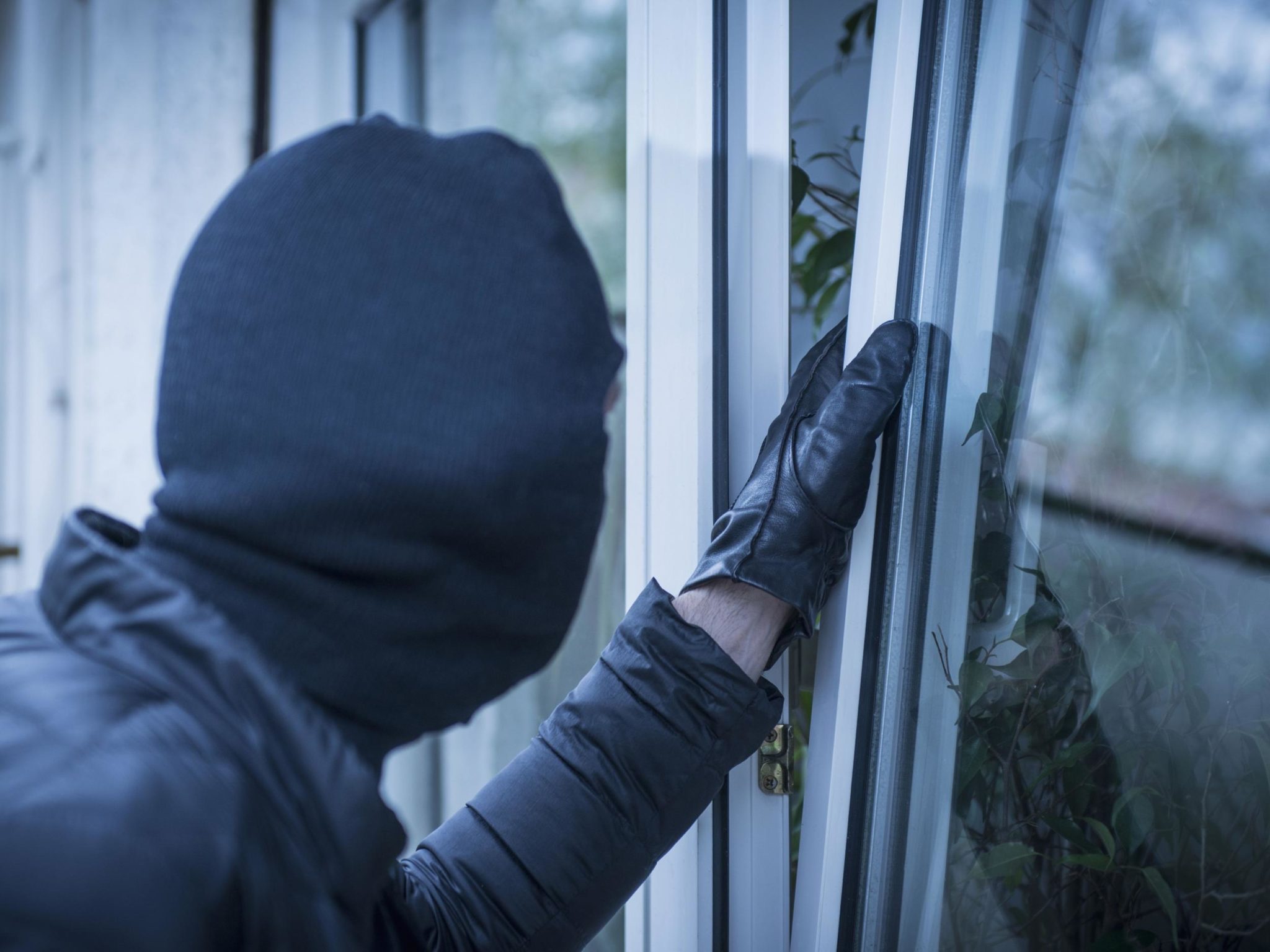 Burglar Alarms Can't Watch Over You
ADT (and companies similar to ADT) might make you feel safe. Your alarm system may even come with cameras. But without active monitoring, these cameras provide almost zero value.
If no one is watching, no one is helping. That's why you need to find an ADT alarm monitoring alternative. Your best option? Security cameras with live video surveillance.
Your system may actually endanger you. Homeowner Kazeem O. from North Carolina was held at gunpoint in his own home because of his alarm company's failure.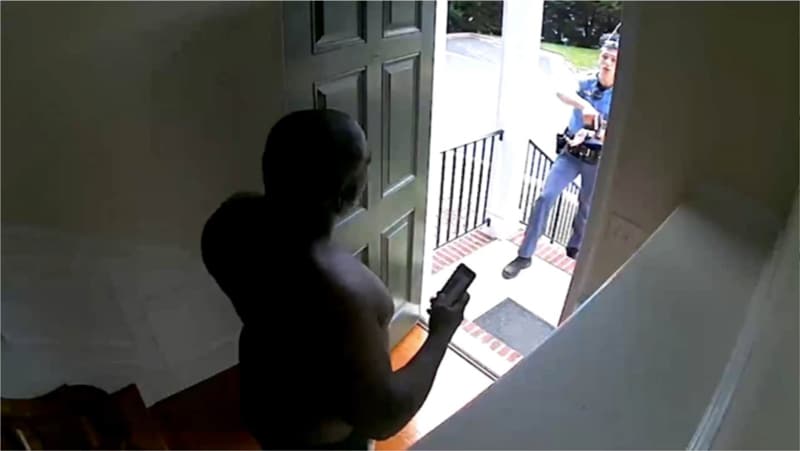 "I thought he was going to kill me."
– Kazeem O.
False Alarms = Slow Response from Police
Police agencies hate traditional security alarms like ADT. And it's not hard to see why: up to 98% of calls from burglar alarms are false alarms. Responding to every alarm, when it might just be a low battery, wastes time and resources. The police simply can't prioritize these calls.
In the rare event a burglar alarm catches a real thief, the bad news is that your police agency can't tell the difference. It's a case of the "Alarm System That Cried Wolf."
Plenty of ADT competitors suffer from the same flaw. Not Deep Sentinel. Because live security guards have eyes and ears on the scene, they can verify crimes in progress and involve the police in seconds, not minutes.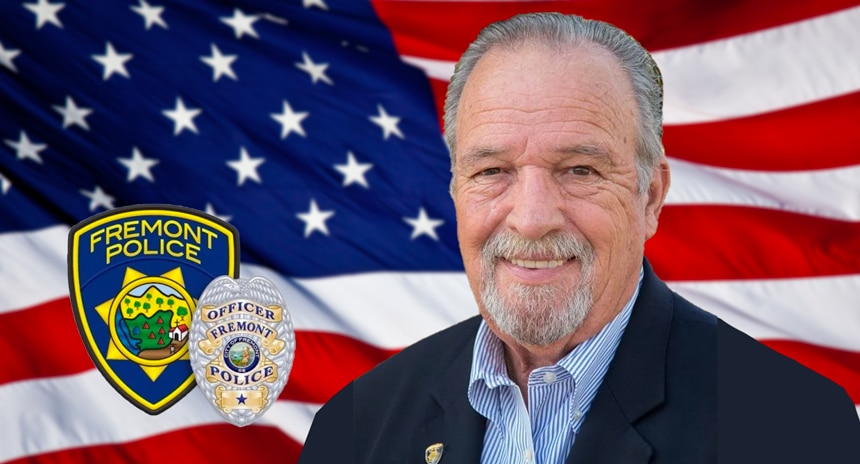 "You wouldn't stay in business if 95% of the product you put out was bad, right? If you buy an alarm, why should we respond when it's broken or it's not working?"
– Craig Steckler
Chief of Police, Fremont, CA
ADT vs. Other Security Systems
There are plenty of ADT security alternatives out there. And many of these alternatives to ADT have the same issues with false alarms and response times. So how do you find something better?
Let's look at some of the most popular ADT security competitors and see how they stack up.

Alarm Brands
(ADT, Vivint, FrontPoint, etc.)
Camera Brands
(Ring, Nest, Arlo, etc.)
24/7 Live Sentinel Guards



Live Guards Talk to Intruders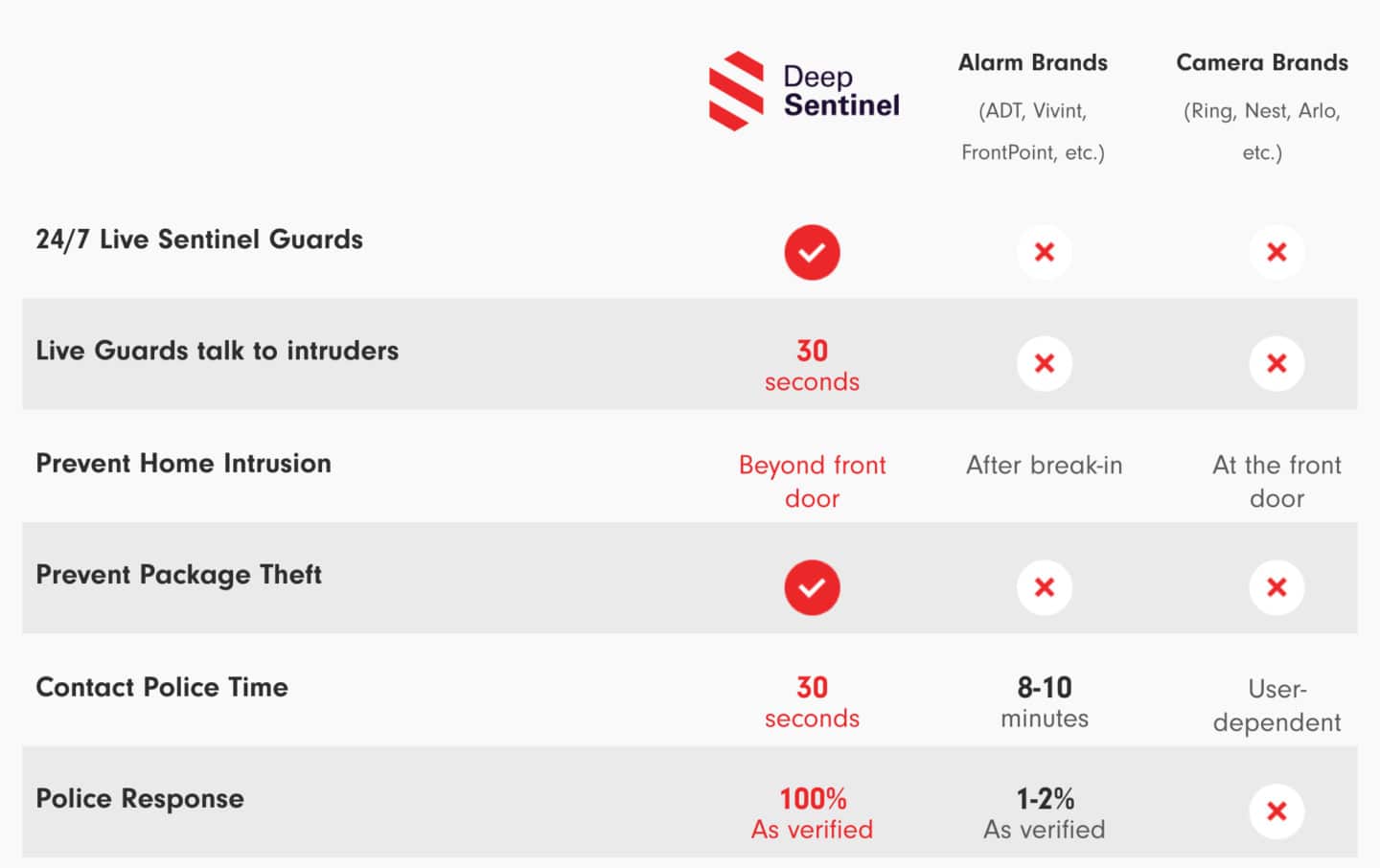 THE BEST ALTERNATIVE TO ADT: DEEP SENTINEL
Deep Sentinel solves the problems that you'll find with ADT and similar alternatives to ADT. No more sluggish, reactive systems. No more false alarms. No more meaningless alerts.
Deep Sentinel's innovative security camera system integrates artificial intelligence with human intervention, stopping criminals before they reach your front door. That's why no other system responds faster.
Deep Sentinel: Live Security Guards Included.
One of the reasons we're an industry-leading security system solution is that we have eyes on criminals from the second they step on your property. Live guards secure your home or business, proactively monitor beyond the front door, and take action instantly.
Schedule a Free Consultation

Best Tech of 2019

Editor's Choice

"Best Investment Ever"


"Deep Sentinel saved the day. With any other security system, everything that happened would not even set an alarm."
"The virtual guard de-escalating the situation before calling the cops was exactly what I wanted out of a security system. I was in a meeting while my wife was scared for the safety of our kids, and Deep Sentinel deescalated the situation so effortlessly."
"It's changed the way I live and the way I interact with technology."
"When I come home and wave at the security camera—I know someone is in the back watching—it's like talking to your virtual guard. For that peace of mind, knowing that someone is always watching, and that my family is safe, it's a priceless feeling."
"It's unlike anything I have ever seen in my entire lifetime."
"I am completely amazed at what your security system does. It's like you have a virtual police officer on standby 24 hours a day, 7 days a week."
 Get Your Free Security Consultation Now!
Or email sales@deepsentinel.com for help in your buying decision, or fill out the form below and we'll reach out directly!