Robber Who Duct-Taped Dallas Radio Host In Home Invasion Gets 62 Years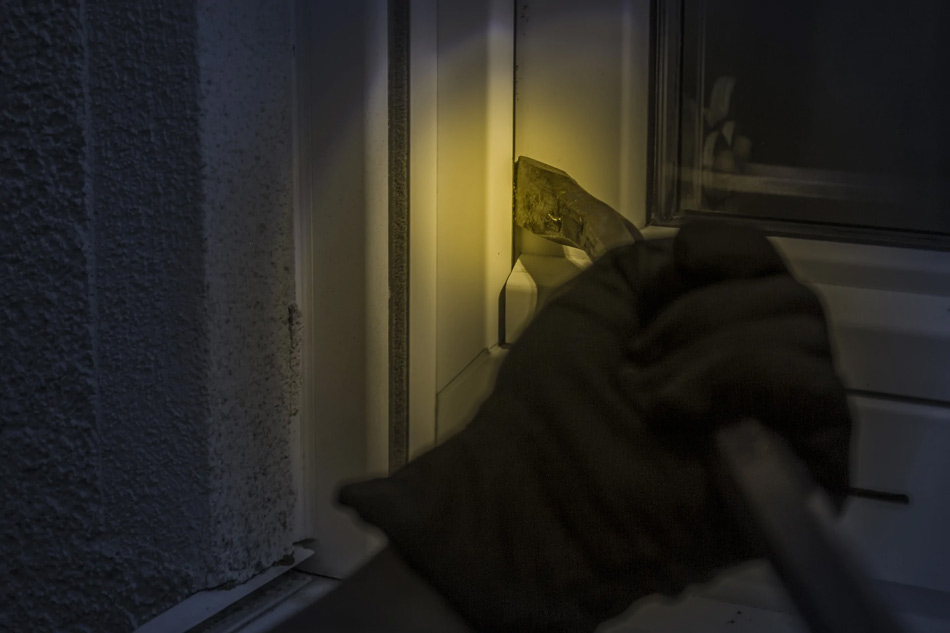 Convicted robber master-minded home invasion robbery of radio host, others
The leader of a group of thieves who was the mastermind behind the home invasion robbery of popular radio host Russ Martin, received a sentence of 62 years in federal prison.
The sentence was handed down to 27-year-old Jermaine Harris of Lewiston, Texas. He was convicted of masterminding a violent crime spree between 2014 – 2016. The 17 charges against him included a series of robberies, carjackings and several home invasions, according to Dallas media reports.
Prominent among the home invasion cases was the December 2015 break-in of the home of Russ Martin, host of the popular The Russ Martin Show in the Dallas area. Martin lives in Stonebriar Creek Estates, an upscale gated community in the Dallas suburb of Frisco.
Radio host in home invasion robbery accosted at his front door
According to police reports, three masked and armed men accosted Martin as he arrived at his home. They had been waiting for him as he returned home from the gym in the evening. They forced him to let them into the home and demanded jewelry. They duct-taped him to a chair and held him at gunpoint while they ransacked the house taking valuables, including several guns. They also stole his 2010 Dodge Challenger and used it to flee the scene.  Martin, who was unhurt, was able to free himself after they left and called the police at about 9 pm.
Harris and three others reportedly conducted surveillance on homes throughout affluent neighborhoods in both Plano and Frisco. They would target homes and return later to perpetrate home invasion robberies. They intimidated their victims by holding them at gunpoint and threatening them with injury and death.
"This defendant terrorized many people," U.S. Attorney Joseph D. Brown said in a news release about the Harris case. "These are the kind of violent offenders that the Justice Department will continue to prioritize for prosecution."
The thieves often stole guns allegedly to sell and use in their robberies. Court records reveal they stole over 40 guns.
Other members of the robbery group already behind bars
Harris, the purported group ringleader, was the only member of the group to stand trial. The other three defendants pleaded guilty and received lighter sentences ranging from 12 – 25 years.
Although police initially declined to discuss the incident involving the home invasion robbery of Martin's home, Martin himself openly talked about it on his radio program. Martin is known to be a major supporter of law enforcement officers and first-responders. He created a foundation to benefit families of Dallas-Ft. Worth area police and firefighters who have fallen in the line of duty. Commenters on a report of the robbery posted on Reddit after it occurred speculated that Martin's support for area police would likely give police additional incentive to catch the perpetrators.
Deep Sentinel
Deep Sentinel provides home security like no other. With a constantly improving AI system, coupled with 24/7 live camera monitoring, you can rest assured knowing that you are as safe as you can be. Check out the wireless home security systems now.