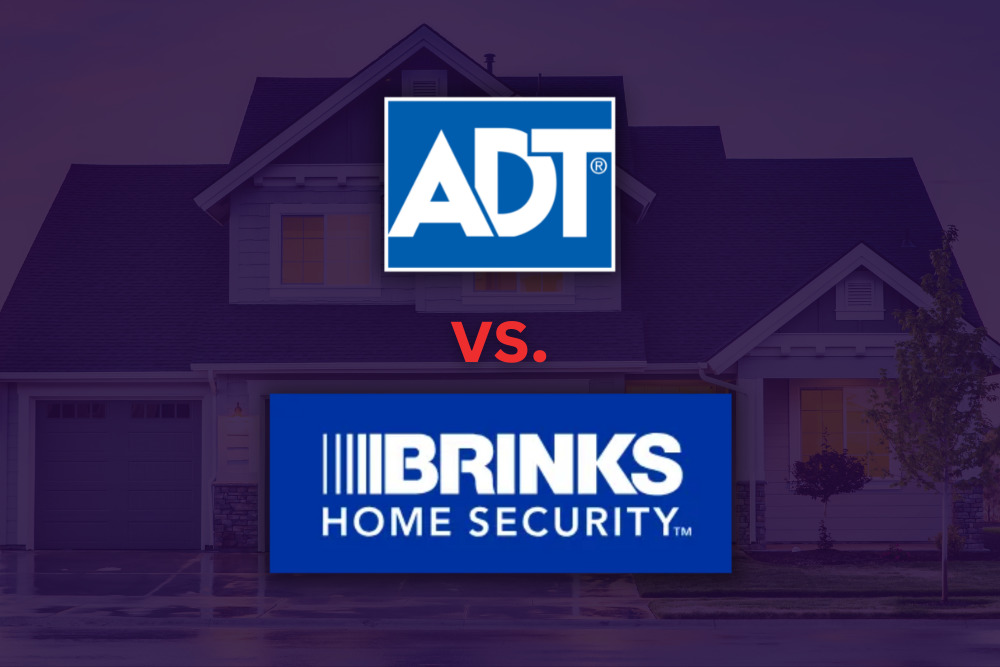 If ADT and Brinks security systems went toe-to-toe in a showdown, who would win? As with most comparisons, it depends on what's important to you. Compare ADT vs. Brinks in terms of their features and benefits before answering that question for yourself. And don't forget to consider a disruptor in the security landscape, Deep Sentinel.
ADT vs. Brinks: The Similarities
In the most basic sense, ADT and Brinks serve the same function: protecting properties. With how similar these security providers are, it's not surprising that there's a lot of overlap between the two.
ADT and Brinks require you to sign up for a 36-month contract.
Both offer a trial period (30 days for brinks and 6 months for ADT).
Either system can operate via cellular or Wi-Fi connection.
Both companies include remote monitoring, so if a burglar triggers the security system, security staff can alert you and (potentially) the authorities.
But where do the two companies diverge?
The Cost of ADT vs. Brinks
ADT and Brinks have similar monthly fees, starting at around $30 per month. However, upfront costs with Brinks are about 30% higher than with ADT. One factor that contributes to the difference is that ADT rolls equipment costs into your monthly payments.
Keep a close eye on what you're getting for the price. Some features that are included in one provider's basic plan are only available with upgraded plans for the other provider. And vice versa.
Equipment Customization
No two homes are the same. Neither are their security equipment needs.
With ADT, the equipment you get depends on the plan you choose. ADT's basic package includes a keychain, an alarm, a control panel, a motion sensor, and three entry sensors. In contrast, the entry package you'd get with Brinks includes one control panel, three entry sensors, and one motion sensor. Upgrades and add-ons abound with both providers.
That said, a few of the most interesting differences in the Brinks versus ADT competition lie in equipment offerings.
In addition to the standard arm/disarm buttons, ADT's keychain has a special feature: pushing the away button three times sets off a panic alarm and notifies ADT's monitoring staff. ADT also offers devices that allow users to emit an alert in case of a medical emergency. This feature might appeal to individuals with known medical issues or seniors living alone. ADT works with companies like GE and Honeywell in an effort to build high-quality equipment.
Brinks equipment options lag behind ADT a bit. But Brinks doesn't charge extra to control smart lights, a thermostat, or a door lock. ADT does.
Package Choices for ADT and Brinks
At the time of writing, ADT offers three home security packages, whereas Brinks offers four. Package names can vary depending on where you are in the United States.
A few key takeaways about package offerings from Brinks and ADT:
Brinks offers a package that doesn't require a contract. Features include Google Nest products, sensors with a nightlight function, sensitivity controls for pet owners, and alerts to let you know if you're the last to leave or the first to get home.
Brinks' basic package provides two wireless door sensors, a wireless motion sensor, and a touchscreen control panel that can also be used as a hub for home automation devices. The next level adds video monitoring via smartphone. The top-tier package is the only one that offers free professional installation. It also adds a video doorbell, extra sensors, and an outdoor camera.
ADT's basic package includes a digital panel, entryway sensors, a wireless keychain remote, a motion detector, and the familiar yard signs and window decals. All plans include remote monitoring. The middle package adds remote arm/disarm capabilities, smart home controls, and customizable alert, schedule, and automation options. Their top-tier package includes security cameras that can stream to mobile devices.
If you like the idea of a video doorbell, you'll prefer Brinks. It offers not only the indoor and outdoor camera options ADT does, but also a doorbell option.
Technology Integration Advantages… and Risks
Smart home automation has become the gold standard for homeowners. Unsurprisingly, integration with these platforms is a feature many users look for in a home security system. ADT and Brinks both deliver here, but the price tags differ significantly.
Both services are compatible with Amazon Alexa, Google Home, and Z-Wave. Brinks integrates with more than 115 security and smart home devices, including smart door locks, home lighting, and garage doors. Integration comes standard with any Brinks home monitoring plan. ADT also offers these integrations, but you must upgrade your plan if you want to take advantage of them.
That said, interconnecting all of your smart home devices can leave you vulnerable to data attacks. Get hacked, and someone could remotely turn on your smart cameras or even unlock your doors. You can limit the risk by using strong passwords, encrypting your Wi-Fi connection, using two-factor authentication, installing a guest network for IoT devices, and always performing software updates. But the risk is never zero.
Something to consider.
ADT vs. Brinks: Who Wins?
Brinks and ADT are both major players in the security market. Either might suit you, depending on your needs and preferences. Here are a few of the tipping factors:
For lower upfront costs, stick with ADT.
Want a no-contract option? You have to go with Brinks.
If you don't mind a contract, but value a solid money-back guarantee, ADT's guarantee length is more generous.
Brinks will give you more smart home integration options without upgrading your plan.
If you value a medical alert feature, you'll want ADT.
Video doorbell users might prefer Brinks. But then again, you can always install a doorbell independent of your security system.
But ADT and Brinks aren't your only options. They're not even your best options.
Deep Sentinel: Security on a Whole New Level
While both ADT and Brinks promise "professional monitoring," that doesn't work the way you think it does.
When your alarm goes off, the ADT or Brinks reps sitting in a call center have no idea what's happening. Is it a burglar? A stray dog? An open window? They have to contact you to find out. It's a waste of precious time if a criminal is inside your home. Not to mention all the false alarms.
Not so great.
Deep Sentinel erases all that wasted time and uncertainty through AI threat detection combined with real-time intervention. Live security guards monitor your home security cameras and step in the instant the cameras detect suspicious behavior. They can use two-way audio and sirens to thwart the burglar and contact police with verified crimes. All within 30 seconds.
Simply put: Deep Sentinel prevents crime. Brinks, ADT, and similar systems don't.
Comparing traditional security systems ADT vs. Brinks, you don't get a true winner. You want a system backed by security professionals who stand ready to thwart criminals and contact the police on your behalf. For true protection, go with Deep Sentinel.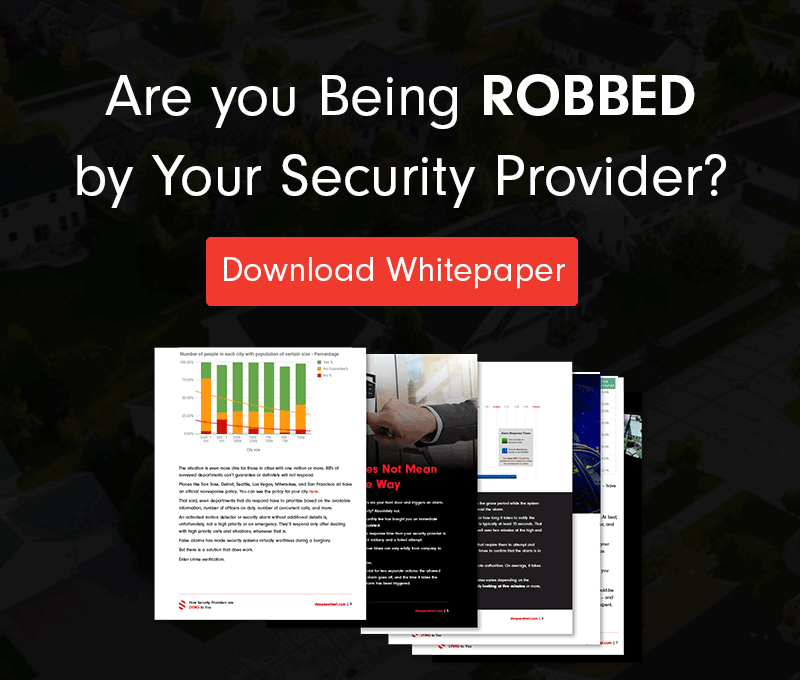 Need a Solution that Prevents Crime?
Deep Sentinel is the only security technology that delivers the experience of a personal guard on every customer's home and business. Visit deepsentinel.com or call 833-983-6006