Basic Home Fence Installation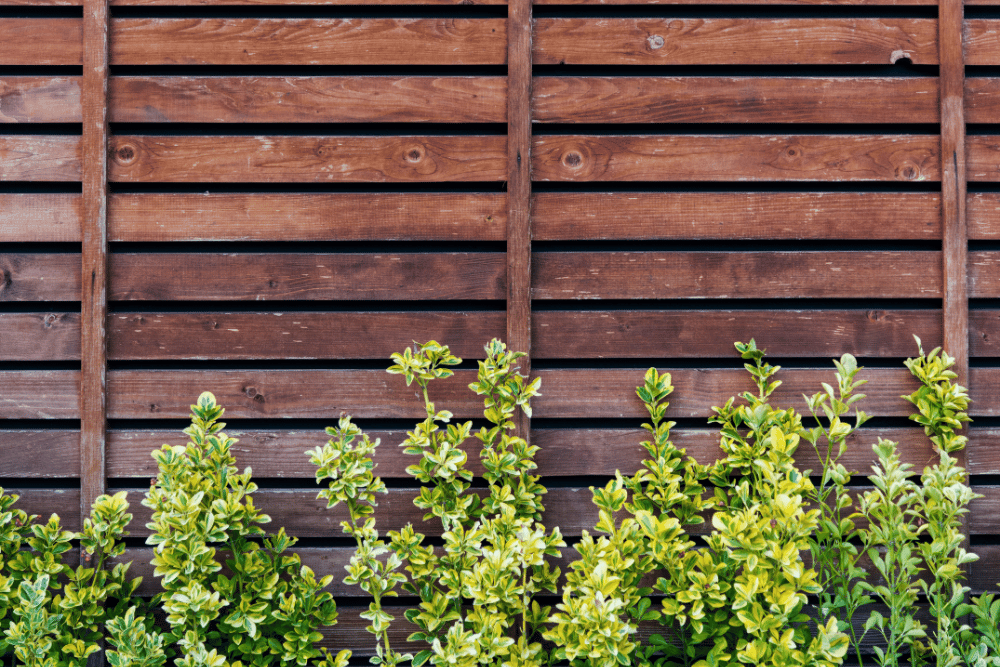 Are you considering putting up a fence to keep things in (or out)? Going about it wisely is always a good move. Some people are drawn to the idea of home fence installation as a DIY project, which is completely realistic. But you have to do your homework first to determine what's possible and reasonable for your space and budget. And solid math skills are an absolute must.
Here's what you'll need to consider to do your fence installation project right.
Material Choices for Home Fencing
First, let's consider fencing materials. There is a plethora of options, each with its own aesthetic and practical considerations. The most common fence materials include:
Wood: Cedar, redwood, teak, pressure-treated
Metal: Wrought iron, cast iron, aluminum, steel, chain link
Masonry: Brick, concrete, stone, stucco
Wire: Barbed or woven, typically for rural or agricultural properties
Vinyl
Composite
Start with aesthetics. What do you want your new fence to look like? For some, only a white picket fence will do. Others are comfortable with a chain-link fence that serves its purpose without fanfare. Yet others want a fence that will provide some privacy in a style that matches their home's siding. You may need to observe local covenants regarding fencing height, material, and even look. Check into your homeowners' association, neighborhood association, and local building codes.
When considering the material you want, consider its purpose and what it will require in the long term. Do you want something more for looks or security? Also, are you fine with a material like wood that requires occasional staining or sealing? Or does wrought iron or vinyl appeal to your desire for limited maintenance?
If you're evaluating your time in the equation, consider that wood picket fences typically involve time and care to install correctly. Masonry is so labor-intensive that, in most cases, you're better off hiring a professional.
Another driving factor in your fence material decision will, of course, be cost. Chain link fences tend to be the most affordable. Vinyl, composite, and metal come at a higher cost but also offer more longevity with minimal upkeep.
Fence Installation Costs
To calculate how much fencing you'll need (and the resulting cost), start by figuring out the fence height you want. If it's for security or to keep pets in, most people opt for six feet tall or higher. In contrast, a decorative fence is typically four feet tall or less.
Then, calculate the length you'll need. This is where things start to vary substantially. Many home improvement websites offer fence calculators that determine what you'll need based on linear feet, the number of posts and gates, materials, and so on. You can use this information to get a rough cost estimate.
The Fencing Itself
To measure the total length of your fence, put stakes at the corners of the yard where the fence will be. Measure the length of each section and then add them together to get the total length of your fence. Typical backyards have a perimeter of 150-170 feet.
If you're going with a wood fence, you'll need rails (the horizontal pieces that connect the fence posts). Generally speaking,  you'll need one rail for every two feet of fence height.
You'll also need pickets, the vertical boards attached to the rails. Pickets are usually 3.5" to 6" wide. For a privacy fence, you will need these to be no more than 0.25" apart to ensure privacy. You also can create a solid fence board with no gaps. However, because wood can expand or shrink, many people opt for a show box fence that has staggered pickets on both sides that slightly overlap each other. This requires more pickets than a flat fence.
Pre-made fence panels can be more expensive, but they're convenient. You may end up with some waste if the panel size doesn't mesh with the dimensions of your yard.
Other fence types, like chain link and brick, obviously have their own similar considerations.
Fence Posts
Post spacing, width, and depth matter for figuring out not only how many posts you need, but also what size. Fence posts that are too far apart don't support the fence properly. Putting them too close together is unnecessarily expensive. As one example, wooden fence posts are typically 6-8 feet apart.
In addition, determine what width post you want. Fence posts are often 4″x4″ or 6″x6″ square, but they can also be other shapes and sizes.
When calculating fence post height, keep in mind that the post hole needs to be deeper than the frost line. In general, the hole depth should be at least half the fence height. In other words, one-third of the post will be in the ground. You can set the posts in concrete for extra stability.
To determine how many posts you need, divide the fence length by post spacing and then add one.
Other Costs
Some costs are optional, depending on your preferences and yard configuration. Examples? Sunken posts will be more secure when set in concrete. You might need one or more gates to enable easy access to the yard. Fence post caps can lend a polished look. If you purchase raw wood, you'll probably want to paint, stain, or at least seal it. And if you don't have them already, you'll need tools and hardware like latches, screws, and nails.
Don't forget to factor in related ancillary costs like permitting, new landscaping, or hauling away old fencing or landscaping. These are easy to overlook and can add a lot to your total project cost.
Of course, you also have the option to pay for professional fence installation. If you're not confident in your DIY skills and you have the budget to spare, a pro can help you avoid pitfalls. Labor costs vary based on your location. A trustworthy contractor should provide you with a free estimate before you sign any agreements.
Other Fence Installation Considerations
Most fences need to be set back anywhere from two to eight inches from sidewalks and property lines. Don't assume you know where the property line is. Instead, look at a copy of your deed or even online to find the legal boundaries.
What is your time worth? DIY fence installation isn't always a simple task. You can expect additional time if you have hilly or rocky areas that make installation more difficult. If your yard fits this description or if you have a lot of brush and landscaping, consider having a professional come in. Installing a fence in less-than-ideal conditions requires a lot of tools, skills, and knowledge.
Finally, what types of tools and equipment do you have access to? For a traditional wood fence, you'll need a post hole digger, stakes, paint for marking, a spirit level, a circular saw, a drill or screw gun, extra drill bits, screwdrivers, claw hammers, wire cutters, pliers, a pointing trowel, a tape measure, heavy-duty work gloves, and string line. A vinyl fence requires far fewer pieces of equipment. For the sake of convenience, you may want to use a wheelbarrow to haul things around. You might not need to purchase all of these items if you have a friendly neighbor who's willing to lend theirs.
The Importance of Clear Communication
Yes, your property is yours to use as you please. But this is a case of "within reason." You can't necessarily do anything you want to your yard without repercussions. Home fence installation is a major undertaking, and there are other people with skin in the game, so to speak.
As mentioned above, start any fence installation project by checking pertinent details with your HOA and local administration. Be sure to inquire if installing a fence requires a building permit, as this can vary by community. And contact your local utility company to locate underground utilities, ideally a week or more in advance of your planned installation. You don't need the surprise or hazard of hitting a sewer, electrical, or gas line.
Also, consider reaching out to your neighbors before you take any steps to install a fence. It's just good neighborly behavior to inform them about your plans and ensure they have no reasonable objections. They might even lend a hand or some tools—after all, good fences make good neighbors, and vice versa.
A Smart Addition to Your Fence Installation: Deep Sentinel
Most, if not all, fences provide an extra layer of security to your property. What if you could add an always-on-guard surveillance system that protects your home from the outside in?
Deep Sentinel home security cameras are an excellent complement to your new fence. The smart outdoor cameras detect movement in your yard and use AI to determine if the movement is benign (a stray critter) or potentially harmful (a burglar). Then, live guards step in and intervene before the intruder can reach your front door. Combine a high, sturdy fence with live security camera monitoring to keep criminals off your property for good.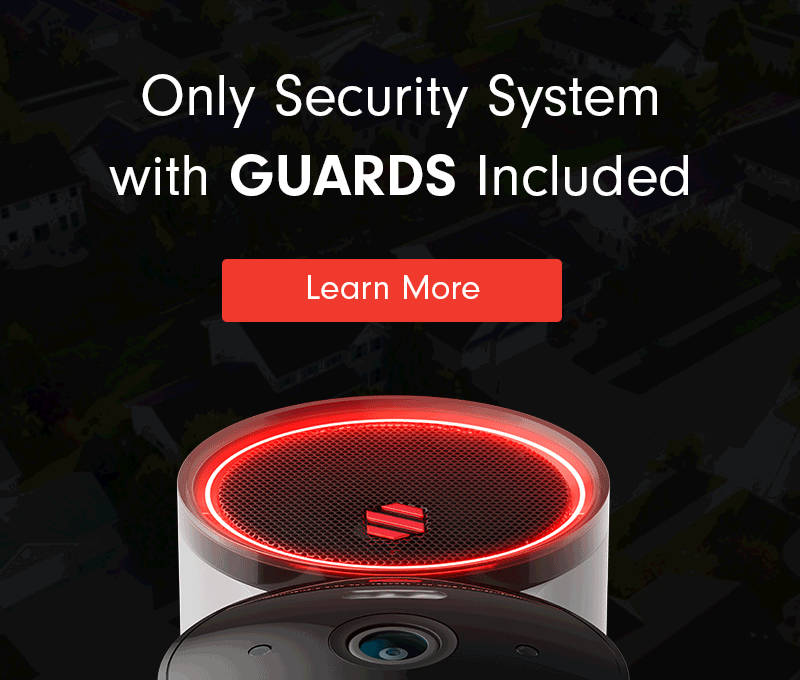 Need a Solution that Prevents Crime?
Deep Sentinel is the only security technology that delivers the experience of a personal guard on every customer's home and business. Visit deepsentinel.com or call 833-983-6006