How Ring Virtual Security Guard Stacks Up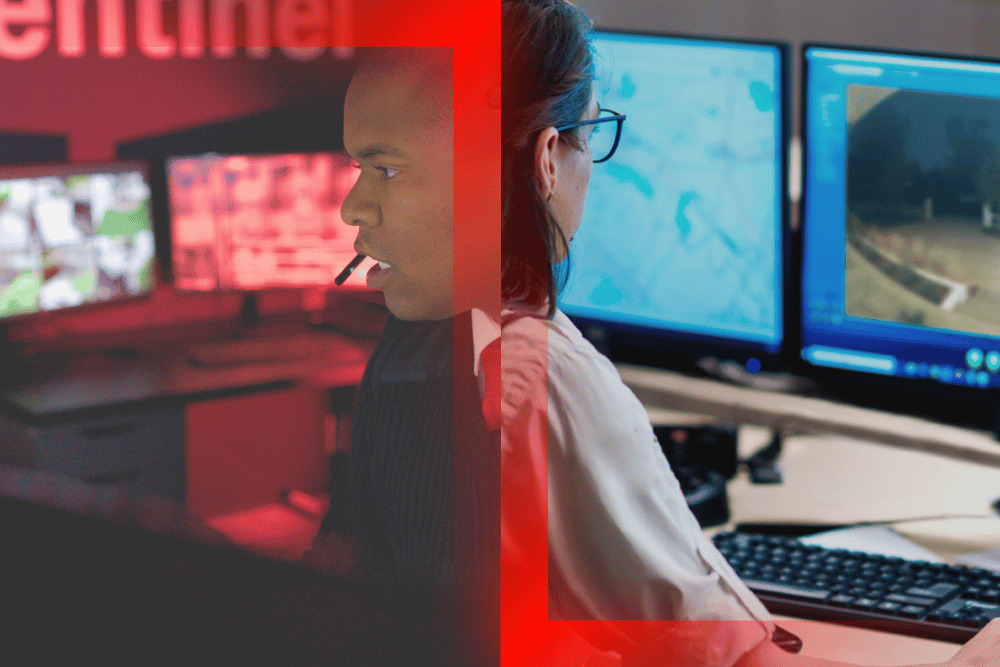 With Amazon recently launching Ring Virtual Security Guard, a live monitoring service, consumers and small businesses are taking notice. Ring device owners are seeing an opportunity to have a guard on standby. But as with many things, this isn't an apples-to-apples comparison with an existing product on the market: the live monitored security cameras offered by Deep Sentinel. Let's see how Ring's new offering compares to Deep Sentinel's award-winning guard service.
How Does Ring Virtual Security Guard Work?
Ring Virtual Security Guard uses agents from a third party called Rapid Response to monitor and address suspicious behavior at your home. On the surface level, Virtual Security Guard works much like any other monitoring service: Trouble arises. Your security devices detect a problem. The system notifies an agent. Then, the agent steps in to help.
Except it's not quite that straightforward. And the details are crucial.
Comparing Deep Sentinel and Ring Virtual Security Guard
To fully assess the new service, it's best to know the intricacies of how it works to make the right decision for your family's security. Those details are outlined below, with insights on each point if something is different from Deep Sentinel's live monitored security cameras.
Service Prerequisites and Eligibility
There are a few hoops to jump through to sign up for Virtual Security Guard. You need to own a Ring Alarm system, activate an additional Ring Protect Pro or Protect Plus subscription, and have at least one eligible device. Only some of Ring's cameras work with the service. Notably, Ring excludes battery-powered devices from the service. So determining if you even have the right equipment is a good starting point.
All of Deep Sentinel's cameras, including battery-operated wireless security cameras, are eligible for live monitoring via dedicated LiveSentinel™ surveillance guards.
Activating the Service
If you meet Ring's criteria, you need to make sure your cameras are opted in and set to the appropriate mode for Virtual Security Guard to work. Ring cameras are opted out of monitoring by default. You must select the option that allows their agents to access your camera feed, sirens, and two-way audio, plus give permission to dispatch emergency services. In addition, enrolled cameras only work when your Ring Alarm is in Home or Away Mode. That means your cameras won't protect you even if you paid for the guard service… unless you remember to activate them.
A few more steps you'll need to take: deactivate end-to-end encryption, opt in to SMS alerts, turn on motion detection for all enrolled devices, and unlink Ring devices from each other. (Linked systems aren't supported.)
And FYI: Virtual Security Guard does not monitor Ring Alarm sensors. These sensors only trigger alarm professional monitoring through Ring Protect, a separate service.
You don't have to set Deep Sentinel security cameras to any particular mode to initiate live monitoring. Cameras are opted-in and ready to protect your home as soon as you install them. There's none of the complicated rigamarole that Ring enforces.
Detecting (and Deciphering) On-Camera Activity
Ring limits the number of camera activations per month. After that, you will incur an additional cost. This policy matters, as any common event such as a passing vehicle, animal, or other non-threatening motion that requires an agent's involvement counts as an event. That's true even if there is no safety issue or need to contact the customer. Ring's Virtual Security Guard-compatible cameras do not include AI technology to avoid these kinds of prompts.
Deep Sentinel uses sophisticated AI technology to ensure that harmless movement from cars driving by, the neighbor's dog, and such don't prompt a guard response or an alert to your phone. Plus, there is no limit to the number of events warranting a live guard's attention. That's one less surprise expense for homeowners.
Response Times
Ring Virtual Security Guard doesn't have a guaranteed response time.
Deep Sentinel's live guards react to suspicious behavior and verbally engage with a perpetrator within five to 10 seconds. And if they witness a crime, the guards will contact the police within 30 seconds. That's the fastest response time in the industry.
Data Storage
Ring Virtual Security Guard doesn't save footage, and its agents can't review past events. They can only see a live view. Although touted as a privacy protection protocol, this practice could be problematic if your property experiences a crime. Footage can be beneficial—instrumental, really—to finding a criminal quickly and filing charges.
If needed, Deep Sentinel guards can review past camera activations. Doing so can help them uncover critical information about a crime, like the type of car the crooks are driving or which direction they left.
The Guards Themselves
Ring outsources the Virtual Security Guard service to a third-party operator, Rapid Response. Agents at this company undergo background checks and participate in anti-bias training. Ring doesn't have its own guards or monitoring centers for Virtual Security Guard or Protect Pro.
Deep Sentinel employs all of its own surveillance guards. Before starting, all guards receive background checks and anti-bias training to address both explicit and implicit biases. Guards undergo evaluation constantly—even daily—to deepen their knowledge base and improve their skills. There is not a "one-and-done" approach to training.
In addition, Deep Sentinel chooses guards for their extensive experience, ranging from law enforcement to physical security to military to emergency dispatch and more. Each surveillance guard adds deep industry-specific knowledge to the team. They undergo extensive specialized training to complement their existing expertise. As such, calls to law enforcement are taken seriously because LiveSentinel guards report a verified active situation with details that are pertinent to the police, including suspect description and suspicious behavior.
Deep Sentinel vs. Ring Virtual Security Guard: Who Wins?
Ring Virtual Security Guard is Amazon's attempt to bring monitored security to the masses. It is clear, however, that Deep Sentinel's live video monitoring service is superior on many forefronts. And when it comes to your safety and your family's safety, why take a chance?
Deep Sentinel is the clear winner.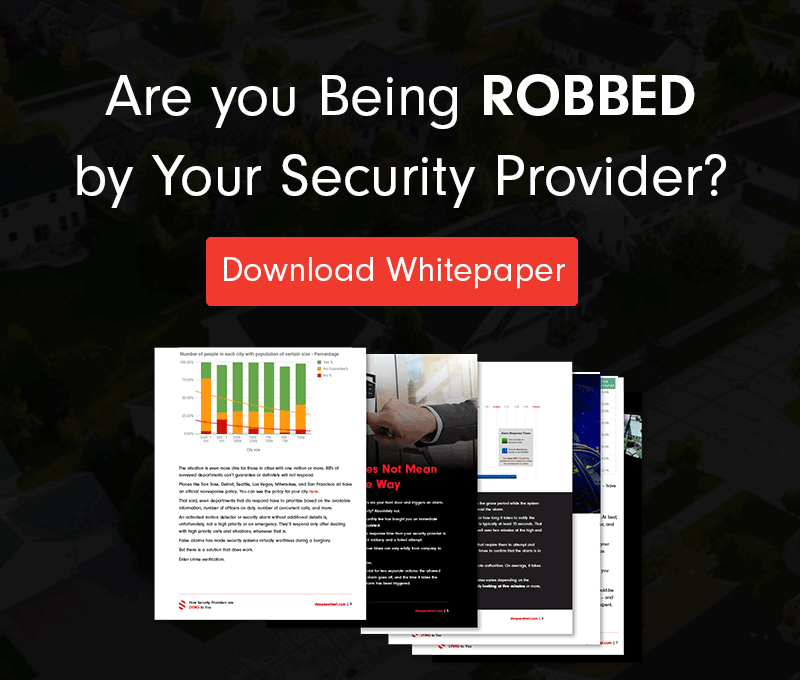 Need a Solution that Prevents Crime?
Deep Sentinel is the only security technology that delivers the experience of a personal guard on every customer's home and business. Visit deepsentinel.com or call 833-983-6006