How to Get the Most Out of Your Deep Sentinel Cameras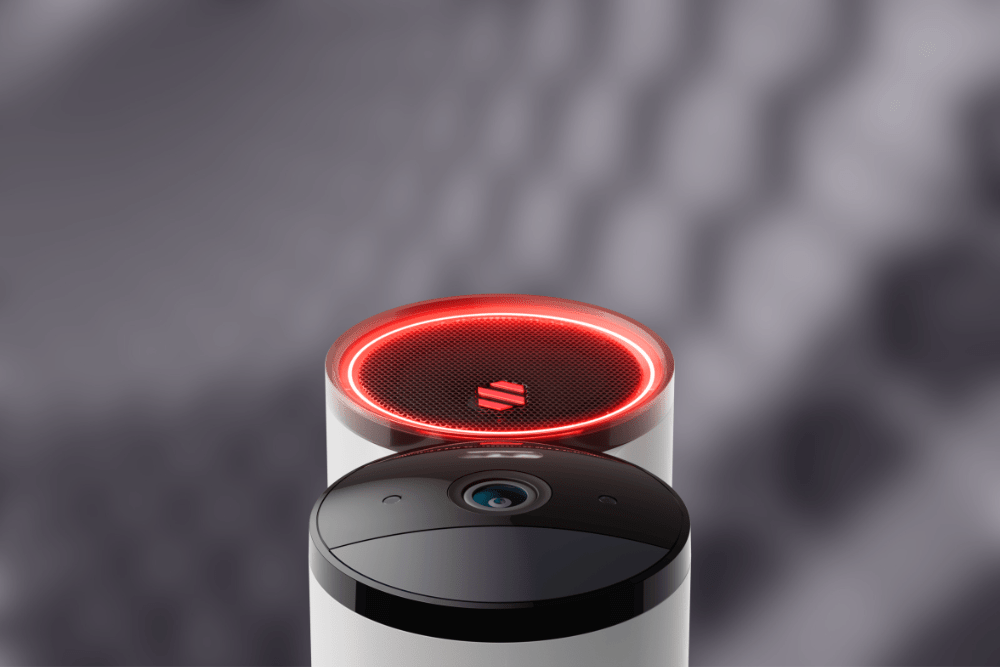 Protecting our homes, loved ones, and businesses is a top priority. And a quality security camera is one of the best ways to do that. Deep Sentinel stands out in the industry for its cutting-edge features, robust surveillance capabilities, zero false alarms, and LiveSentinel guards. Deciding to install Deep Sentinel cameras is the first step toward achieving optimal safety and security.
To truly maximize the benefits of your new system, it's essential to consider the intricacies of placement, camera settings, network connectivity, available accessories, and more.
So how do you get the most out of your Deep Sentinel cameras? You start here.
Camera Placement
Deep Sentinel's wireless surveillance camera system and PoE camera system are designed for outside use. That said, the great outdoors comes with potential pitfalls. To maximize your camera's potential, you have to mount it in the right spot. But what does that mean? (Hint: our camera mounting guidelines are a helpful resource.)
Where to place your security cameras depends greatly on what you want to be covered. We recommend the front door, driveway, and back door at a minimum. But coverage isn't the only factor.
For starters, make sure there is nothing between the camera and whatever it's watching. This includes trees, flags, fences, and other obstacles. And if you mount your camera in the winter, remember that bare trees will eventually have foliage that could obstruct the view.
Next, for wireless Deep Sentinel cameras, consider the Wi-Fi strength. Your router and hub will probably be inside. Materials like brick, concrete, stone, ceramic, glass, metal, and water can interfere with the signal. What's between the router, hub, and cameras? Can you eliminate interference sources?
You can quickly check the signal strength using the Deep Sentinel mobile app. If you have fewer than two bars, try moving the camera or hub. Check before installing if possible.
Once that's sorted, turn to logistics.
The camera and hub should be at least 10 feet apart
Cameras should be 6-8 feet above the ground
The camera should tilt down at a 15-25 degree angle to maximize the motion sensor
The motion sensor works best capturing side-to-side movement at a range of 3-30 feet, so try to capture important pathways with this in mind
Objects should be at least 2.5 inches away from the camera to avoid reflections and glare
Finally, verify and troubleshoot the placement. And adjust as necessary.
Hub Placement
Equally important as camera placement is where you put the hub.
As much as possible, try to reduce possible interference from thick walls and the materials mentioned above. Additionally, keep the hub at least 3 feet away from cordless phones, microwaves, wireless speakers, garage door openers, major appliances, and anything else with a signal that may disrupt the connection between the camera and hub.
Ideally, place it in a central location and off the ground to maximize its range.
Protection Zones
Each camera has a user-defined protection zone. Only motion within this area will alert the camera, AI, and surveillance guards. And that's a good thing—this setting lets you avoid alerts about passing pedestrians on the sidewalk or visitors at your neighbor's doorway.
You can adjust and edit these zones via the field of view settings in the Deep Sentinel mobile app. Drag the anchor points to include only the area you want to be observed and protected. Avoid busy areas like the street or sidewalk to reduce trigger events (e.g. someone walking past) that deplete the battery life.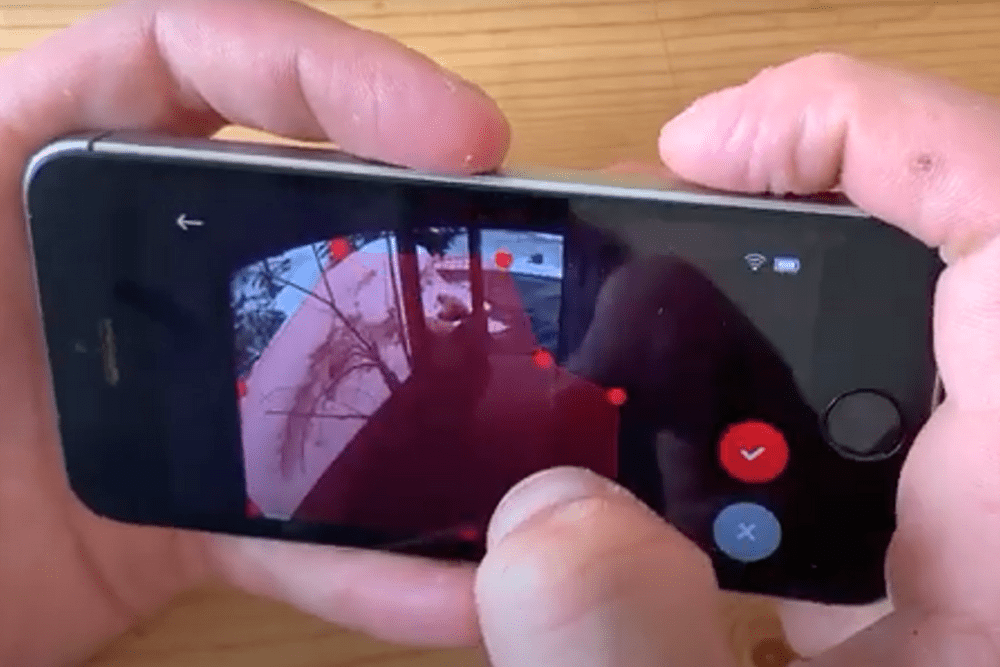 A smaller, tighter protection zone is better than one that covers everything on and near your property. Try to limit your protection zone to what really matters. And confirm the zone is still where you want it after adjusting the camera or changing the battery.
See Better at Night
Deep Sentinel is proud to offer cameras with crisp, full-color night vision.
But even if you follow best practices for camera and hub placement—which is typically done during the day—you may discover that the night vision quality is falling short. So check it as soon as possible after installation, and regularly after that. Watch for any blur, glare, bright spots, or dark spots.
And if you find any, fix them immediately. Try these steps.
Clean the lens with an optics cloth
Turn or tilt the camera away from surfaces that may reflect the infrared light and cause unnecessary adjustments to the exposure
Turn or tilt away from or remove any solid or shiny surfaces like glass that may bounce back light and cause glare
Different conditions during different seasons can also affect the night vision function, so get in the habit of double-checking it a few times throughout the year.
Get Familiar with the Deep Sentinel App
The Deep Sentinel mobile app is your passport to better protection. It allows you to engage with your Deep Sentinel cameras, set up protection zones, talk to individuals via 2-way audio, test the system, receive notifications, and much more.
But you don't want to open the app for the first time because of an intruder alert. So familiarize yourself with the app as soon as possible when you receive your system.
For example, you can choose to activate the AI deterrent feature via Settings > Device Manager > Camera > Advanced Settings > Deterrent. This will deliver an automated pre-recorded response whenever the AI identifies a person within your protection zone. This is a value-added feature in addition to our unparalleled active monitoring by human guards, not a replacement for it. The AI deterrent is another layer of protection that you can engage through the app.
Get Support
Sometimes the best troubleshooting tips can come from other users. Deep Sentinel has a community discussion forum and an active Facebook Page. Both are great ways to ask questions, share tips and stories, get answers, and receive news, updates, or announcements.
Deep Sentinel also offers plenty of resources beyond what you'll find in this blog post. Have you visited the Deep Sentinel Support Center? Instructional videos, FAQs, how-tos, troubleshooting guides, available accessories, customer support, and more are a click away.
Consider Deep Sentinel Camera Accessories
A Deep Sentinel security system comes standard with cameras, a hub, rechargeable batteries, an installation kit, and a yard sign. But you have options for security camera accessories, too. Your location and property needs will determine which accessories you might want.
Is your Wi-Fi strength not cutting it? Consider a range extender.
Want more coverage? Purchase an additional camera.
Looking to always have a fully charged battery ready to go? Buy an extra one (or two).
Tired of charging and swapping batteries? Connect the optional solar charger to the camera, and never have to do it again.
Do you live in an area that's too hot or too cold for normal camera operations? An extreme temperature kit is the perfect solution.
You have options to personalize your protection and make it work for you.
Manage and Maintain Your Deep Sentinel Cameras
Your personal protection—and that of your family and loved ones—is not a "set it and forget it" scenario.
Once everything is up and running exactly the way you want it, it's crucial to evaluate your entire system on a regular basis. Check the connection, battery levels, camera mounting, and positioning. Confirm protection zones. Clean lenses. Test the system on a set schedule. Perform these regular checks, and you'll never be anything less than fully optimized, safe, and secure.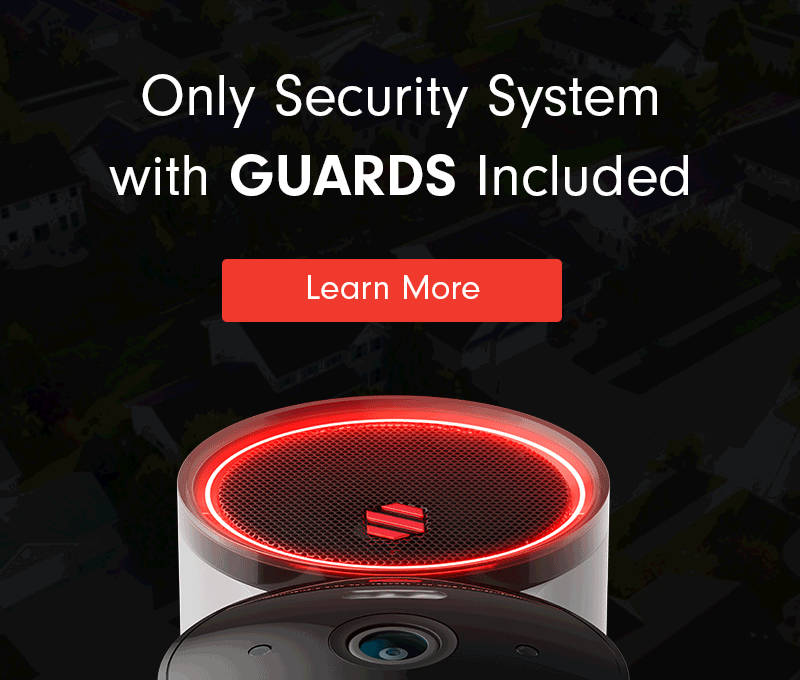 Need a Solution that Prevents Crime?
Deep Sentinel is the only security technology that delivers the experience of a personal guard on every customer's home and business. Visit deepsentinel.com or call 833-983-6006