RV, Camper, and Travel Trailer Security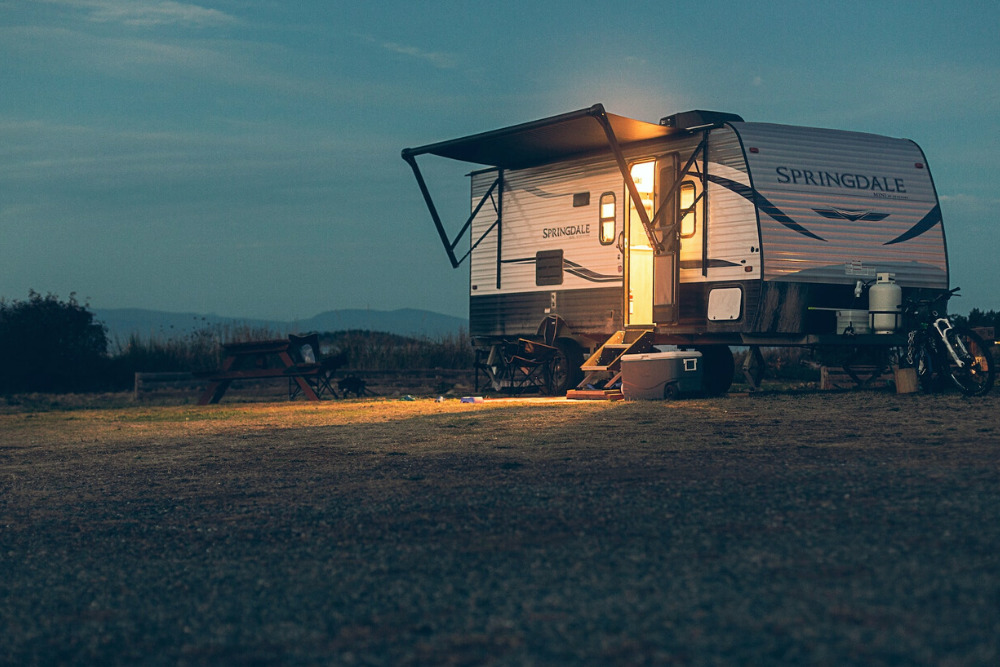 Attention, RVers, digital nomads, weekend warriors, glampers, and workampers. When you're an RV or travel trailer owner, it's easy to turn your attention to everyday things—securing items during travel or embracing the latest hack for "living small" on the road. But the thing you should be most concerned about is RV, camper, or travel trailer security.
By the Numbers: RV Theft Statistics
The RV and travel trailer boom that ramped up during COVID just keeps growing. RV statistics reveal ownership is at a record high, with 11.2 million households owning an RV in 2021. That's up 26% compared to 2011 and 62% compared to 2001. More people than ever are living on the road at least a portion of the time.
Because auto theft statistics lump recreational vehicles together with cars, trucks, vans, and the like, it's difficult to get a clear picture of how common RV theft truly is. But we do know a few numbers. While the likelihood of a stolen RV is still small compared to a car, RV theft unfortunately has been growing. In 2020, there was an 867% increase in RV theft from dealerships. Where you are figures into that. A stolen RV is most common in Kentucky, West Virginia, and Florida. California, Illinois, and Tennessee are not far behind.
In addition, theft isn't limited to the RV or travel trailer itself. The contents are in just as much danger, if not more. Anything you tow behind a vehicle is a tempting target because thieves don't have to break into anything to steal your property. They simply need to hitch up the entire trailer and leave.
Don't let the thrill of checking out that must-see landmark distract you from securing your RV, travel trailer, or camper from theft. Just as with securing a home or other property, proactivity is your best tact to avoid becoming a camper theft or RV theft statistic. If you make some effort to deter theft, you'll make your RV or camper a harder "mark" for thieves who want an easy target.
Lock It Up With The Right Security Locks
Just as you'd be intentional about choosing the right locks for a house, you need to be purposeful about selecting the right lock for your RV, camper, or travel trailer. Because RVs are deigned to be lightweight, especially travel trailers, they aren't made of the most durable materials. That includes the doors.
Low-hanging fruit: Change the locks on entrance and storage doors. Deadbolts are the most secure type of door lock. Some models have a keypad and are easy to install. Because the default lock for the side door of an RV is often unreliable and easy to open, consider an alarm sensor for the door. Window alarms are a smart addition as well. But keep in mind that you can't monitor alarms placed on doors and windows from a distance.
Don't limit locks to your door, though. Just because you hitched your trailer to your car doesn't mean that it's safe. Securing your hitch is also a critical component of travel trailer security. Hitch locks prevent your trailer from being hooked up to a potential thief's vehicle.  A hitch coupler lock or hitch pin lock can work well. X-chocks not only keep the trailer stable but can also deter thieves.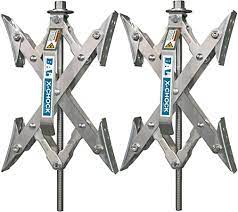 For additional security, combine your hitch lock with a wheel clamp. These attach to wheels and prevent them from turning. Because they have to be unlocked and removed before the vehicle can be moved, they're a great physical deterrent.
And don't forget about other enticing items, from expensive batteries to your generator. Lock these up when not in use. A battery shackle can be a smart investment.
Park Smartly
Though this may sound like a small defensive move, consider parking your RV by pulling into a camping spot instead of backing into it. Why? It's not as easy for thieves to make a getaway, since they'll have to back out.
In addition, parking smartly means choosing to park near other campers at a campground. As much as "remote" or "hidden" locations may sound appealing from a privacy standpoint, that privacy can come at a cost. It's always a good idea to be in proximity to others and to introduce yourself to your fellow campers. This is not only for courtesy and good manners. It's also a safety measure.
And while it's fine to pull into a rest stop along the road for a much-needed bathroom break, avoid staying overnight at rest stops, especially those along interstate highways. Park near lights and take turns going into a store when you stop anywhere. It only takes a few moments for someone to steal an RV or camper.
Many people pulling campers or trailers or driving RVs look for the local Walmart parking lot to park for the night. Just be aware of the store's surroundings. If the store looks to be in a decent neighborhood, park under a light pole and position your vehicle so the entry door faces other campers parked there. That way, others can see comings and goings.
Secure Travel Trailers From Theft
Want to avoid enticing thieves? Then don't leave personal items lying around, doors and windows unlocked, or shades open. Tuck away valuables, ideally in a locking safe that's bolted down. Lock the doors and windows religiously. Pull the shades and consider a timed lighting system, much as you would for a house's living room.
When you park your RV or camper, maintain its appearance and the surrounding area. That way, it doesn't look unmaintained… or unwatched. Vehicles that look this way are at a higher risk for robbery.
If you choose to park your trailer in long-term storage elsewhere, invest in coupler, pin, and wheel locks that prevent tow-away thefts and select a secure storage facility to house it. Look for a property with full-perimeter fencing, security cameras, after-hours patrol, and an onsite dog watch. The better bet, if room and neighborhood covenants allow, is to park your RV or camper at home. If you store it at home, park the RV behind a locking gate and install motion sensor lighting.
Light 'Em Up
Motion detection lights are a smart investment for your RV or camper. Thieves much prefer to work under the cover of darkness. Motion-detecting lights are relatively simple and inexpensive deterrents that don't take long to install. Also, consider leaving a light on inside your RV when you're not inside simply to make it look occupied.
Security Systems At The Ready
For part-timers that park at home, the ultimate in RV or travel trailer security is a bona fide security system. While it's fun to buy the right overhang for enjoying your outdoor space at a campground, investing in a monitored security system is an investment that gives true peace of mind.
With Deep Sentinel security cameras, your property is protected by live video surveillance, backed by artificial intelligence and two-way audio communication. Live virtual guards monitor your property and communicate with the people on the other end before any criminal activity happens. Recognizing that time is of the essence, Deep Sentinel boasts the fastest response time among home and business security companies, with no false alarms. Deep Sentinel is the only security provider that engages within 5-10 seconds. Police contact, if needed, happens within 30 seconds.
Investing in a solution like this means there are extra sets of eyes on your property around the clock, stopping thefts when possible and reporting any crimes to the police immediately. If your home away from home has wheels, a Deep Sentinel system at your home base should be part of your RV or travel trailer security plan. That way, you can ensure you get a better night's sleep before you hit the road again.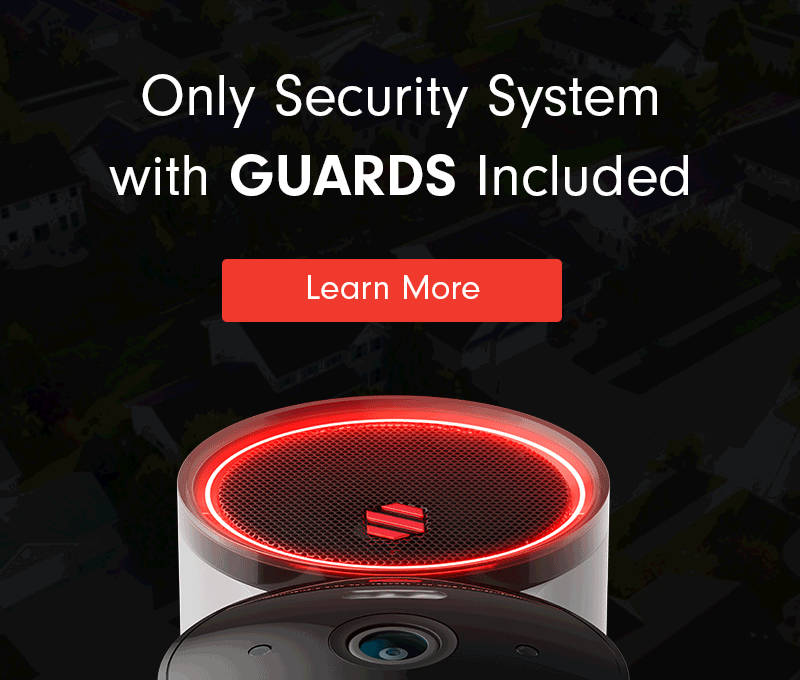 Need a Solution that Prevents Crime?
Deep Sentinel is the only security technology that delivers the experience of a personal guard on every customer's home and business. Visit deepsentinel.com or call 833-983-6006