The Safest Cities in Texas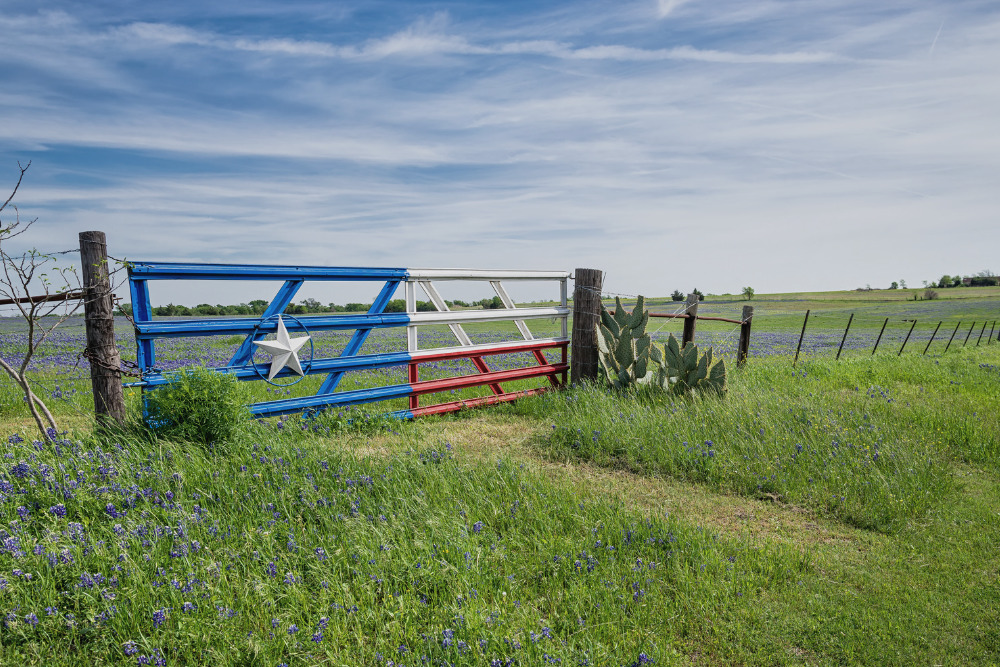 Texas, the Lone Star State, has many claims to fame. For one, it's big–geographically, economically, by population, and in pretty much every way you can imagine. A big state means plenty of places to choose from when you're visiting or relocating. But big cities can also mean big crime. So, let's discuss the safest cities in Texas, the most dangerous spots, and a few tips to stay safe.
Is Texas Safe?
First things first: where does the state of Texas rank in terms of safety? Assuming safety is important to you, that's something you'll want to know before you schedule the moving truck.
The most useful indicator of how safe you'll feel somewhere is the area's crime rates, and the definitive source of crime rates is the FBI's Crime Data Explorer. The database compiles standardized police reports from across the country, excluding unreported crimes and estimating data for agencies that don't participate. So, it's not comprehensive, but it's a good indicator of a location's relative safety.
Crime data from 2020 showed that Texas was far and away the state with the most crime, with more than 1.6 million reported incidents. But hold up–this figure can be misleading. Texas also had the most police agencies submitting standard crime data and one of the largest populations. On a per capita basis, Texas is close to the middle of the pack.
More to the point, it's nearly impossible to categorize an entire state as "safe" or "unsafe." Some factors like state-level laws may play a role, but in general, it's a futile exercise. As in so many things, location matters. There are safe cities in Texas and places that experience more crime. So let's dig in at a local level.
The Safest Places in Texas
Texas is brimming with interesting cities and towns, each with its own charm. You can enjoy vibrant urban adventures, farm life, beach visits, and much more, all without leaving the state. But if you're choosing a new hometown, it's smart to get a good sense of the safest places to live in Texas.
Top 10 Safest Cities in Texas (Any Size)
What is the safest city in Texas? Often (and unsurprisingly), the safest locations in any state are tiny rural spots. If you're after a quiet Texan life, you can safely hang your hat in one of the top 10 safest cities in Texas according to NeighborhoodScout.
Deanville: With a booming population of 63, Deanville sits east of Austin and northwest of Houston. Beyond boasting the lowest crime rate in Texas, it's a quiet town with a history of growing cotton.
Farnsworth: At the top of Texas, bordering the Oklahoma panhandle, you'll find tiny Farnsworth, named for a railway director.
Bellevue: A tornado nearly wiped out this northern town of 360-and-change people in 1906.
Cranfills Gap: A town with a strong Norwegian heritage, Cranfills Gap struck small-time fame when the Las Vegas Convention and Visitors Authority selected it as the "most unique all-American town" and sent residents on an expenses-paid trip to Sin City.
Bluff Dale: Formerly known as Bluff Springs, Bluff Dale is a booming metropolis compared to other low-crime Texas cities, with more than 2,000 residents.
Briggs: This town has also changed names several times, from Springs to Gum Springs to its present name, Briggs. A private aerospace company operates a facility there.
Broaddus: In Eastern Texas, you'll find little Broaddus, home of the Bulldogs.
Leona: This town of 175 people is the birthplace of blues guitarist Albert Collins.
Driftwood: A surprisingly bustling place, Driftwood is home to Salt Lick BBQ, which has been featured in magazines and TV shows, including Man v. Food.
Fluvanna: Like many towns on this list, Fluvanna shrank after a nearby rail station closed, though it still hosts some wind power farms.
Unsurprisingly, quaint towns enjoy low crime rates. But if you're after a little urban sprawl, you'll want to look elsewhere.
Top 10 Safest Cities in Texas (Population 100K+)
What about the major metropolitan areas? Where are the safest cities in Texas if you believe that bigger is better? The FBI's 2019 crime data sheds some light on which cities with a population of 100,000 or more experience the least crime.
McKinney: 2,280 total crimes, 11.4 per 1,000 residents
Allen: 1,242 total crimes, 11.7 per 1,000 residents
Frisco: 2,550 total crimes, 12.8 per 1,000 residents
League City: 1,608 total crimes, 14.7 per 1,000 residents
Pearland: 2,184 total crimes, 17.3 per 1,000 residents
Round Rock: 2,400 total crimes, 18.1 per 1,000 residents
Plano: 5,339 total crimes, 18.3 per 1,000 residents
El Paso: 12,800 total crimes, 18.6 per 1,000 residents
College Station: 2,323 total crimes, 19.5 per 1,000 residents
Richardson: 2,457 total crimes, 19.8 per 1,000 residents
No city is immune to crime, but these cities are good contenders if you're looking to balance a sense of security with the exciting hustle and bustle of city life. That said, always take precautions to keep yourself and your property safe, even in low-crime areas.
The Most Dangerous Texas Towns
Of course, you can't explore the safest cities without also learning about the most dangerous. A few towns like Sunset Valley and South Padre Island top the list, but since one incident can put a small town's per capita crime rate through the roof, let's focus on the big cities. The same 2019 crime data reveals the major Texas cities that are more prone to crime.
Lubbock: 14,553 total crimes, 56.1 per 1,000 residents
Houston: 127,007 total crimes, 53.9 per 1,000 residents
San Antonio: 78,468 total crimes, 50.3 per 1,000 residents
Beaumont: 5,528 total crimes, 46.6 per 1,000 residents
Amarillo: 9,282 total crimes, 46.2 per 1,000 residents
Corpus Christi: 13,963 total crimes, 42.4 per 1,000 residents
Dallas: 57,043 total crimes, 41.8 per 1,000 residents
Austin: 40,541 total crimes, 41.1 per 1,000 residents (see Deep Sentinel's article about the safest neighborhoods in Austin for details about where crime is less common)
Mesquite: 5,882 total crimes, 41.1 per 1,000 residents
Odessa: 4,906 total crimes, 39.7 per 1,000 residents
Some of the biggest big cities in Texas make the list. If you want to be near one of these metropolitan areas, consider living in a safe suburb. Or give El Paso another look, since it has the lowest crime rate out of any Texas city with more than 500,000 people.
Where Are the Safest Cities in Texas?
So, now we know what the safest cities in Texas are. But where are they? Let's look at a map.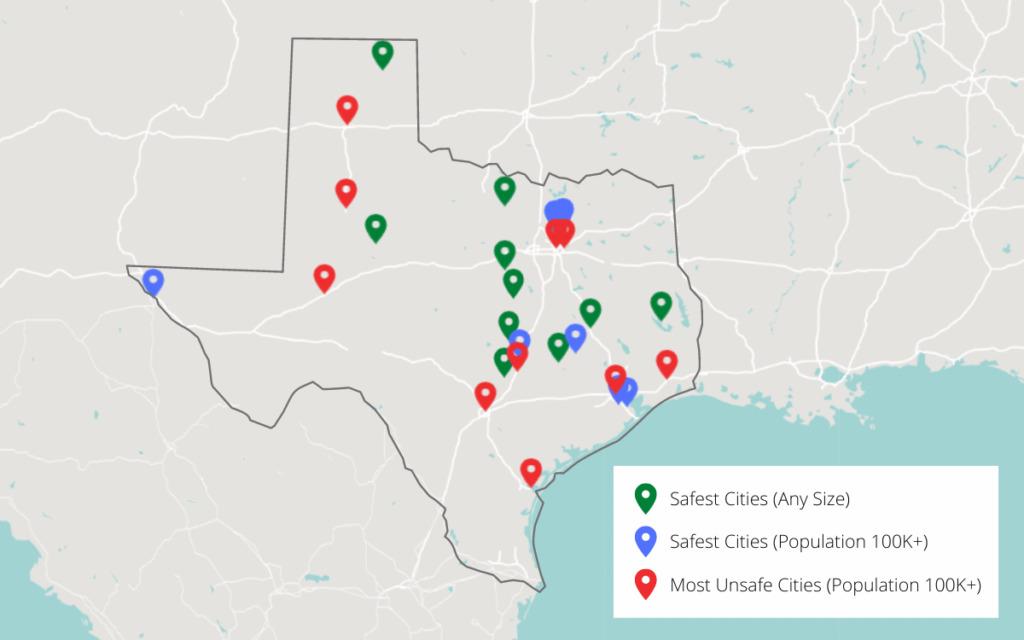 There's no particular rhyme or reason to where you'll find lower crime rates in Texas, but this at least paints a picture. And if you live near a red "danger" pin, take extra security measures at your home.
Stay Safe in Texas
Even in the safest towns in Texas, you can't be too careful. Protect your home from burglary, vandalism, and other crimes, and you'll sleep safer at night. Here are a few easy tips.
Get to know your neighbors. Good neighbors can be your best defense if someone is lurking around your yard.
Always lock your doors, even if you are in a tiny town with an even tinier crime rate. You don't want to invite trouble into your home.
Implement strategies from crime prevention through environmental design, like installing a fence or keeping your yard tidy to discourage crime.
Look up what resources are available through your local police department. Many police forces employ crime prevention officers who can help you avoid becoming a target.
Invest in high-quality home security cameras with professional video monitoring and intervention. Deep Sentinel cameras combine AI with human operators to proactively stop crime outside your front door.
For more specific information about your Texas hometown, check out Deep Sentinel's home security and crime prevention tips for these cities.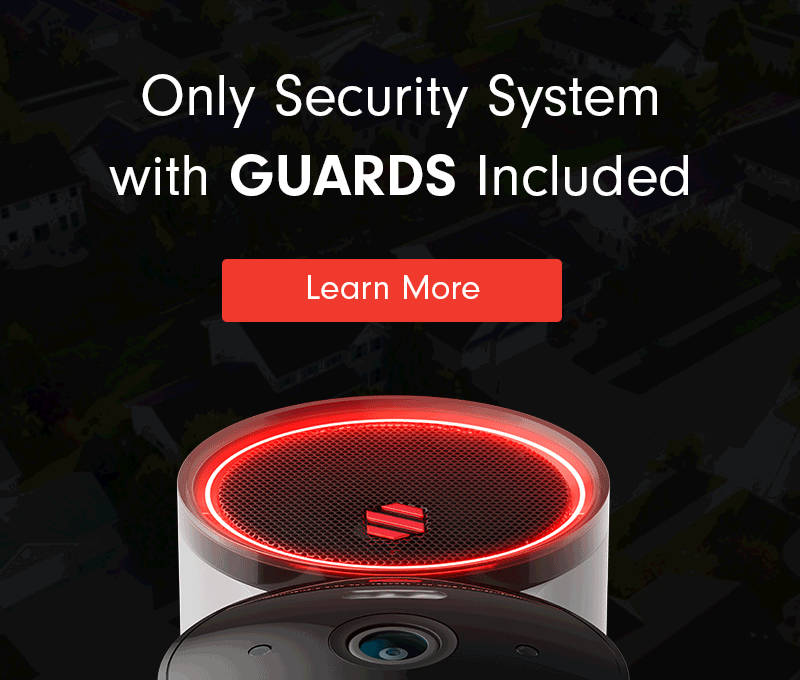 Need a Solution that Prevents Crime?
Deep Sentinel is the only security technology that delivers the experience of a personal guard on every customer's home and business. Visit deepsentinel.com or call 833-983-6006