Halloween Safety Tips from Danville Police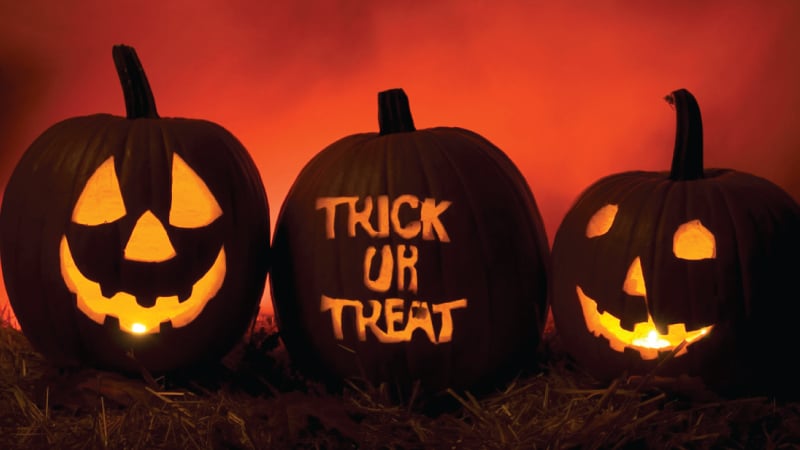 Halloween should be a time of fun and excitement—but that doesn't mean we can ever forget that safety is #1!

(Image credit: www.phoenix.gov)
Halloween Safety Tips for a Safe Night of Trick-or-Treating
Costumes should be the right size. Excess material around the legs or a costume that is too big could be a tripping hazard.
Avoid using masks and use face paint where possible, as masks can restrict a child's visibility.
Make sure all costume pieces are made of fire-retardant material.
Use reflective tape or stickers on bags or costumes.
Carry a flashlight or glow stick for lighting.
Stay in a large group when traveling through the neighborhood. This helps increase visibility.
Remain in well-lit areas and always use sidewalks where possible.
Avoid cutting across yards or alleyways.
Only cross the street in designated crosswalks and in groups.
Do not assume right-of-way. Motorists may not see you, so be sure to make eye contact with a driver before crossing the street.
An adult should always accompany young children. If older children will be trick-or-treating alone, be sure to review the route with them beforehand and plan on scheduling check-in times. Be sure trick-or-treaters are only visiting homes where porch lights are on and never enter a home or a car for a treat.
Notify law enforcement immediately if you notice any suspicious or unlawful activity.
Tips for Handing Out Candy Safely
Make sure you check that your front yard and porch are well-lit. Replace any burnt-out bulbs and keep lights on to show that you are trick-or-treater friendly.
Buy individually wrapped candy. No one feels comfortable letting their kids eat free-floating jelly beans or candy corn.
Be sure to move or pick up any obstacles that may create a tripping hazard, such as hoses, bikes, or bulky decorations.
If you are out and about in your vehicle, SLOW DOWN and reduce speed and distractions.
As always, be safe everyone! Use these Halloween safety tips to have a fun, spooky night.
This is a reproduction of a Nixle post from the Danville, CA, Police Department.
For additional tips for providing a safe trick-or-treating experience, see Halloween Safety at Home.