The Top 10 Most Stolen Cars (2023)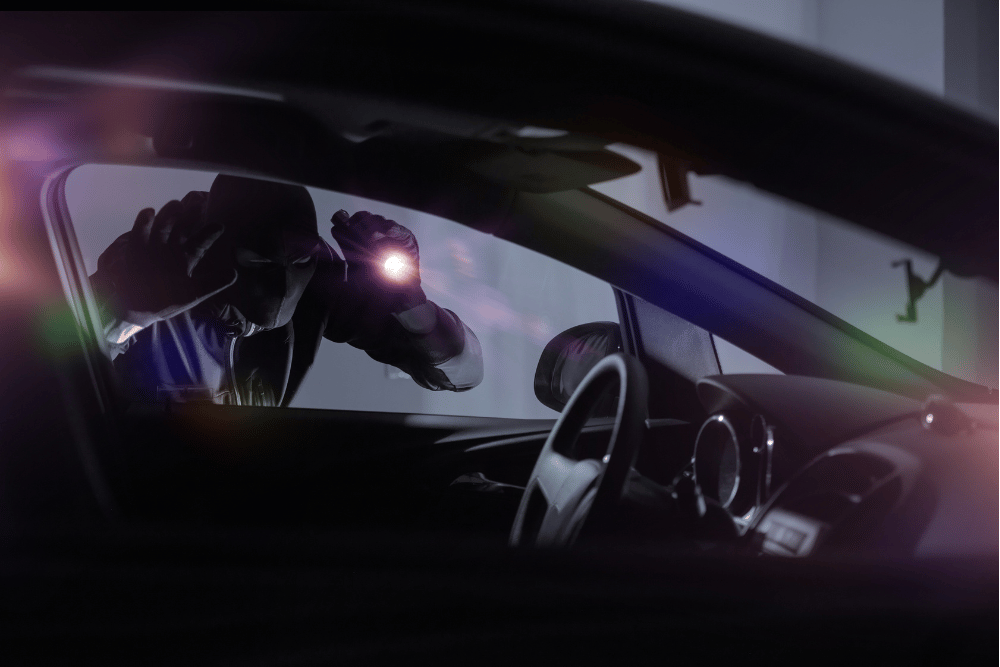 It's a terrible feeling to return to your parking spot and find that your car is simply… gone. Auto theft has long been a significant problem in the United States. The rate of reported car theft has increased over recent years, likely related to economic factors (and an alarming social media craze). But some cars make more appealing targets than others. These models might be easier to steal, more plentiful, or easier to chop into parts for resale. Whether you own a car dealership or simply own a car, it's useful to know the most stolen cars.
How Common Is Motor Vehicle Theft?
According to the National Insurance Crime Bureau (NICB), the United States experienced 1,001,967 car thefts in 2022, a 7% increase over the prior year. That's an average of 3 thefts per 1,000 residents, or a theft every 32 seconds on average. The stolen vehicles amounted to $8.9 billion in total losses—about $8,883 per incident. California and Texas experienced the most thefts, while Illinois and Washington had the highest year-over-year increases.
This marks the first time since 2008 that the U.S. has exceeded 1 million car thefts. A positive trend? Recovery rates are rising. More than 85% of the stolen vehicles were recovered and returned to the rightful owners. But that means some vehicles aren't.
The likelihood of your vehicle being stolen varies, depending on factors like where you live, how secure your property and car are, and—of course—what kind of car you own.
What Are the Most Stolen Cars as of 2023?
The NICB regularly releases a "Hot Wheels" report about car theft across the country during the most recent year. These are the most stolen cars in America right now:
Chevrolet Pickup
Ford Pickup
Honda Civic
Honda Accord
Hyundai Sonata
Hyundai Elantra
Kia Optima
Toyota Camry
GMC Pickup
Honda CR-V
Let's break down each of these vehicles and see what makes them so appealing to thieves.
#1: Chevrolet Pickup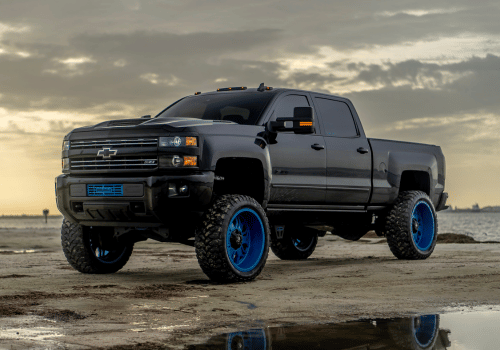 Chevy's full-size pickups are perennial entrants on this list, and this marks the second year topping the list. The biggest appeal of these trucks as far as thieves are concerned is their popularity among buyers. There are simply more of them available to steal. According to Insurify, the Chevy Silverado is one of the top 10 most commonly owned vehicles in the country, making up 1.55% of all cars on the road. It's also the priciest out of these most common vehicles, making it a desirable target. Because pickups are often hauling or towing other valuable goods, thieves might see this as a 2-for-1 crime.
Total annual thefts: 49,903
Top model year stolen: 2004
#2: Ford Pickup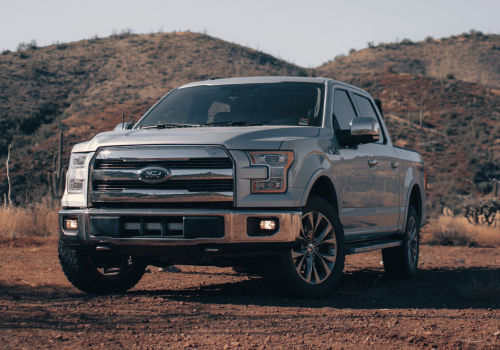 Similarly, Ford's full-size pickup trucks are frequently at or near the top of the list for most commonly stolen cars. The F-Series (think the Ford F-150 and F-250) is the second most popular car in the country, particularly in the heartland. Notably, thieves made away with approximately $1 million worth of F-150s from a factory lot in Dearborn, Michigan, in June 2022.
Total annual thefts: 48,175
Top model year stolen: 2006
#3: Honda Civic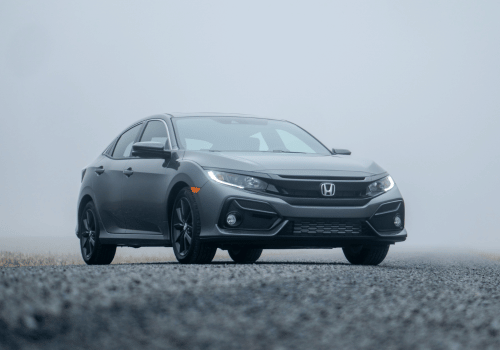 The Civic is one of three Honda models on this list, the most of any one automaker. It's one of the most commonly owned vehicles on the road, taking the top spot in ultra-populated California. This car has been in production for quite a while, meaning there are older model years with fewer security features and just as many sellable parts.
Total annual thefts: 27,113
Top model year stolen: 2000
#4: Honda Accord
Honda has also produced the Accord for many years. It's currently the most popular car in the country, making up 3.06% of all cars on the road. Historically, the Civic and Accord have been the most stolen cars over the last 10 years. Many components of these two cars are interchangeable, meaning thieves can resell the parts easily.
Total annual thefts: 27,089
Top model year stolen: 1997
#5: Hyundai Sonata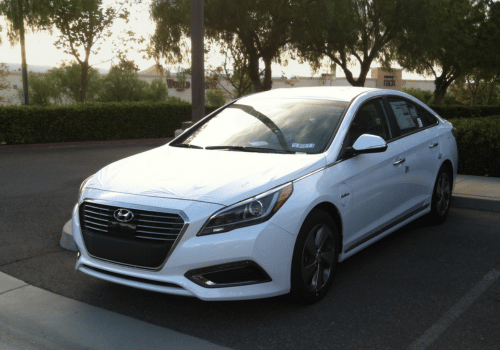 The Sonata is another of the most common cars on the road in the US. But that's not the only reason it makes the list of theft targets this year. The Kia Boyz craze, originating in Milwaukee, brought attention to a security vulnerability in older Kia and Hyundai vehicles. The social media trend has resulted in a slew of thefts across the country, many of them by teens. The good news is that, for the most part, these kids are out for reckless joyriding and aren't trying to keep the stolen car. Whether they cause damage during a joyride is a separate question.
Total annual thefts: 21,707
Top model year stolen: 2013
#6: Hyundai Elantra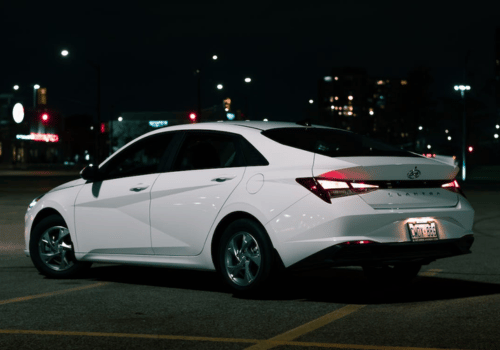 Hyundai's Elantra model is another victim of the Kia Boyz trend. Like the Sonata, this car is new to the most stolen list. Although the automakers responsible for the lax security have offered upgrade kits and will pay out a $200 million class action suit, Hyundai and Kia thefts continue to rise.
Total annual thefts: 19,602
Top model year stolen: 2017
#7: Kia Optima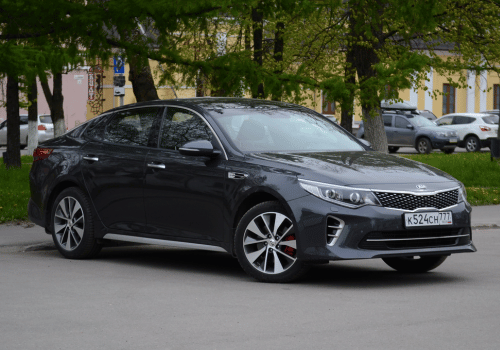 The Kia Optima is the third entry on this list that can be blamed on the Kia Boyz. And, alarmingly, at least one Optima has been stolen after receiving the automaker's security software upgrade. Newer models (post-2022) are less at risk than older vehicles are.
Total annual thefts: 18,221
Top model year stolen: 2015
#8: Toyota Camry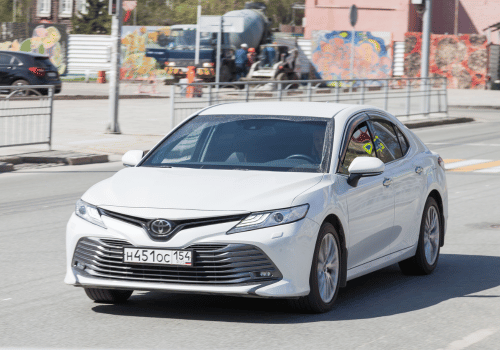 The Camry fell from the 5th most stolen car to #8 this year. (Unfortunately, that's due to the increasing theft rates of other models.) It's another ultra-popular car, particularly because of its affordability and practical size. Toyota is known for making long-lasting vehicles. To thieves, this reputation means there are lots of older models on the road, with fewer security features to overcome and a larger market for illegally resold parts. That said, the 2021 model was targeted more than any other recently.
Total annual thefts: 17,094
Top model year stolen: 2021
#9: GMC Pickup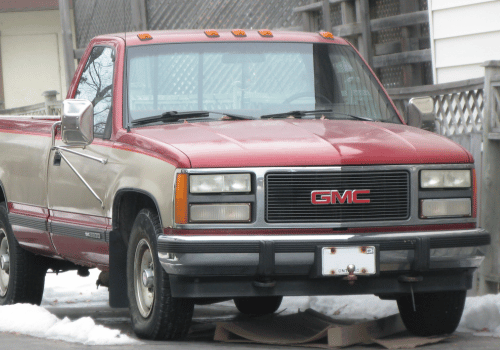 Another American-made pickup truck makes the list of most stolen vehicles. Like Chevrolet, GMC falls under the General Motors umbrella. That means that the two well-loved truck makers share many parts (and many anti-theft measures). In fact, until recently, the GMC Sierra was essentially the same truck as the Chevy Silverado, with only minor aesthetic differences like the grilles. Since Chevy pickups are the most stolen cars, it's unsurprising that GMC pickups also make the list.
Total annual thefts: 16,622
Top model year stolen: 2005
#10: Honda CR-V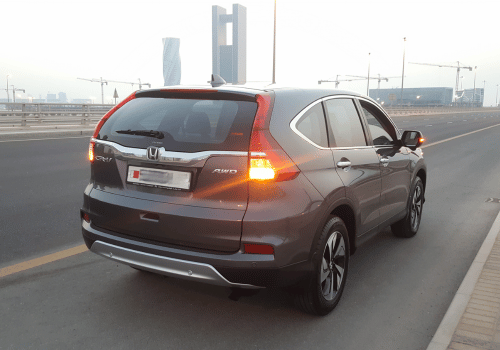 Yet another Honda makes the list. This one is a top-selling small SUV, beloved by families and those dwelling in snow-laden northern states. The CR-V has been around long enough that the secondary parts market for older vehicles is booming. Hence, it's frequently stolen.
Total annual thefts: 13,832
Top model year stolen: 2001
Beyond the Top 10 (Most Stolen Cars)
Although these models are stolen most often across the country, many others are frequent targets. The NICB report also includes a breakdown of most stolen vehicles by state. Beyond the top 10, the list includes:
BMW: X5
Chevrolet: Cruze, Equinox, Express (van), Impala, Malibu, Suburban, Tahoe
Chrysler: 300 Series
Dodge: Caravan/Grand Caravan, Challenger, Charger, Durango, pickups
Ford: Econoline (E250, E350, E450), Explorer, Focus, Fusion, Taurus
GMC: Savana, Yukon
Hyundai: Accent, Tucson
Infiniti: G37 Coupe
Jeep: Cherokee/Grand Cherokee, Wrangler
Kia: Forte, Rio, Sorento, Soul, Sportage
Land Rover: Range Rover
Mitsubishi: Mirage
Nissan: Altima, Frontier, Maxima
Ram: Pickups
Subaru: Forester, Impreza, Legacy, Outback
Toyota: 4Runner, Corolla, Prius, Rav4, Tacoma, Tundra, Yaris
Interestingly, the Highway Loss Data Institute reported in 2021 that on a per capita basis, the Dodge Charger SRT Hellcat tops the list of most stolen cars. The least likely to be stolen? The Tesla Model 3 electric 4-door, with only two thefts out of 191,000 insured vehicles.
Car Owners: How to Protect Yourself from Auto Theft
To safeguard against car theft, the NICB recommends drivers take these precautions:
Make sure your vehicle is registered with the National Motor Vehicle Theft Bureau (NMVTBI).
Lock your vehicle and roll up your windows.
Park in a well-lit area, preferably one watched by guards and/or security cameras. (If you have a car with the keyless start feature, stick to closed garages as much as possible.)
Never leave your keys or valuables in plain sight inside your car. In fact, keep your key far away from the vehicle itself if you can.
Install a security alarm on your ignition and doors.
Get an immobilizer to prevent hot wiring, where thieves bypass the ignition system with a wire harness to start the engine.
Consider getting a GPS tracking device.
If your vehicle is stolen, report the crime as soon as possible to maximize your chances of getting it back. Cars reported within 24 hours have a 34% recovery rate.
Business Owners: How to Protect Your Dealership from Auto Theft
Many vehicles are taken directly from dealers' lots. If you don't have adequate security measures in place, your inventory is at risk. Here's what you can do to secure your auto dealership:
Install bright floodlights and timer lights to keep the entire property well-lit, especially after hours.
Keep the grounds tidy and immediately repair any damaged windows or doors. This tells thieves that you pay attention to your property.
Perform routine background checks on all staff.
Use wheel locks, GPS trackers, or immobilizers‌.
Restrict entrances and exits with gates.
Change locks, codes, and passwords frequently.
Store keys, fobs, code lists, and dealer plates in a secure, hidden location indoors.
Strategically park cars in a way that makes them difficult to tow away. For example, engage e-brakes, turn the steering wheels sharply, and box in the most valuable models with less valuable vehicles.
Invest in automotive dealership live video surveillance. It's cheaper than hiring full-time security staff and offers complete 24/7 coverage of your dealership.
With due caution, you can prevent your ride from being on next year's list of the most stolen cars.
---
Last updated: September 2023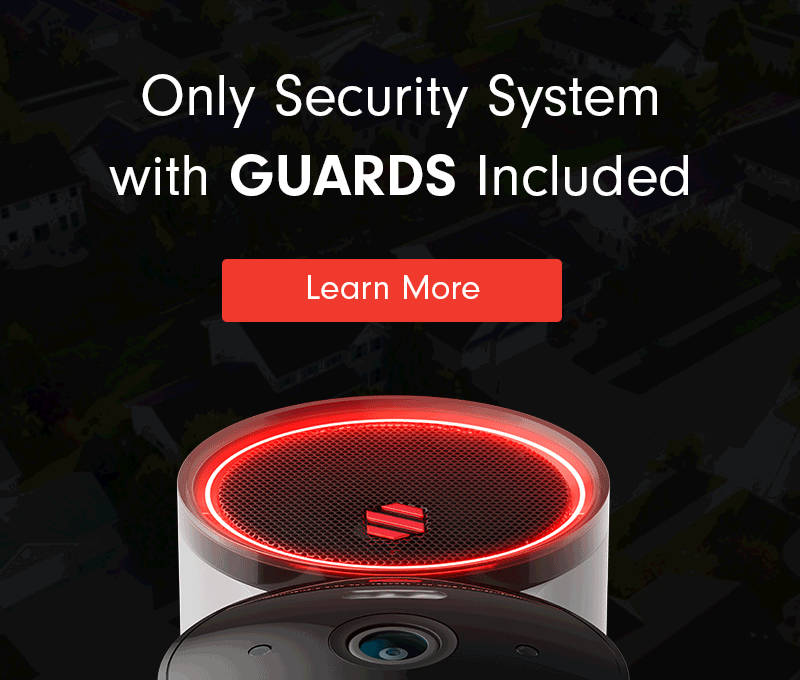 Need a Solution that Prevents Crime?
Deep Sentinel is the only security technology that delivers the experience of a personal surveillance guard for every customer's home and business. Call 833.983.6006 for a free consultation.