Home Invaders Wielding Meat Cleaver Attack Pennsylvania Couple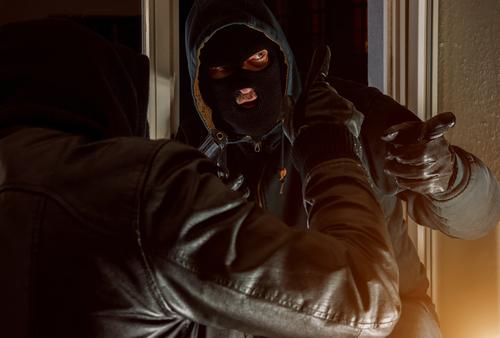 Home invaders are frightening. Home invaders with weapons are even more terrifying. Read what happened to one Pennsylvania couple.
Husband Suffers Severe Injuries But Survives Attack
Violent home invaders armed with a meat cleaver, a mace, and a wooden pole attacked a Pennsylvania couple in their home recently. Two hooded strangers, a man and a woman, charged into Aric and Joey Maczis's Littlestown PA house in the middle of the night.
Maczis immediately started to defend himself and his wife, but the male invader began striking him with the meat cleaver.
"It felt like we were going to die," Joey Maczis told Fox News and other local media. She added, "I didn't think my husband was going to make it out."
The man struck Maczis multiple times. Then he began smashing large items in the home, including a fish tank and a curio cabinet. Then the invading couple fled.
Maczis was taken to a hospital for treatment after suffering deep cuts to his head that required stitches. He was later released, according to the Baltimore Evening Sun. He also suffered a cracked skull and a cracked sinus in the attack.
Invaders Demanded Money
The Maczises say the home invaders demanded money when they broke into the home through an unlocked door. A friend was visiting the couple, and they were winding down for the evening when the break-in occurred.
Startled, Maczis asked the strangers who they were, and why they were in the house. When he saw their weapons, he jumped up from his seat to push the man. "That's when all hell broke loose," he recalls.
The man threw a weapon to his partner, telling her to attack Maczis's wife. He then began to attack Maczis. Maczis's wife managed to push past the woman and ran out of the house screaming. A neighbor hearing the tumult called 911. He told police a woman was outside screaming that people were trying to kill her. The visiting friend who'd run upstairs also called the police.
Police Seek Public's Help in Finding Suspects
Adams County and Littlestown police ask that anyone with information about the attack contact them. They are also asking the public to help identify the suspects. The suspects can be seen on video surveillance footage from the Maczis home as a white large-sized male and female. Additional video footage from a home across the street shows the suspects speeding away east on West King Street in a silver vehicle.
Police believe the vehicle involved was either a silver 2013 Hyundai Tucson or a silver 2014 Ford Escape.
"I don't know if they were just trying to rob us. I've never seen these people before," said Maczis said in media interviews.
Police state that the attack was targeted and not random. They told reporters they were working on some leads and were still going over additional surveillance footage.
Anyone with information is asked to contact Littlestown Borough Police Department at 717-359-4511, or the Adams County Crimestoppers hotline at 717-334-8057, who are offering a reward. They can also submit tips to crimestoppers.com.
Alarm System Failed to Alert Couple
Although the Maczis home was equipped with an alarm system, it failed to alert them to the home invaders.
"We have an alarm system that dings but we didn't hear that because we were playing cards," Maczis said.
If they had Deep Sentinel home security cameras, live guards would have intercepted the home invaders before they even reached the door. Deep Sentinel combines the best artificial intelligence technology with the best 24/7 human surveillance. The AI-enhanced cameras would have detected the invaders at the curb and instantly alerted trained surveillance agents. The guards would have questioned the invaders through the camera's two-way speaker and told them to leave. If the suspects had failed to heed the warning, agents can call the police. After all, during a home break-in, every second counts.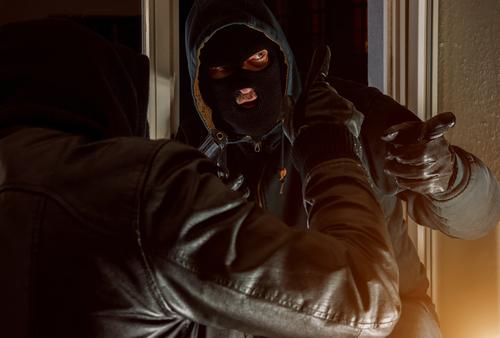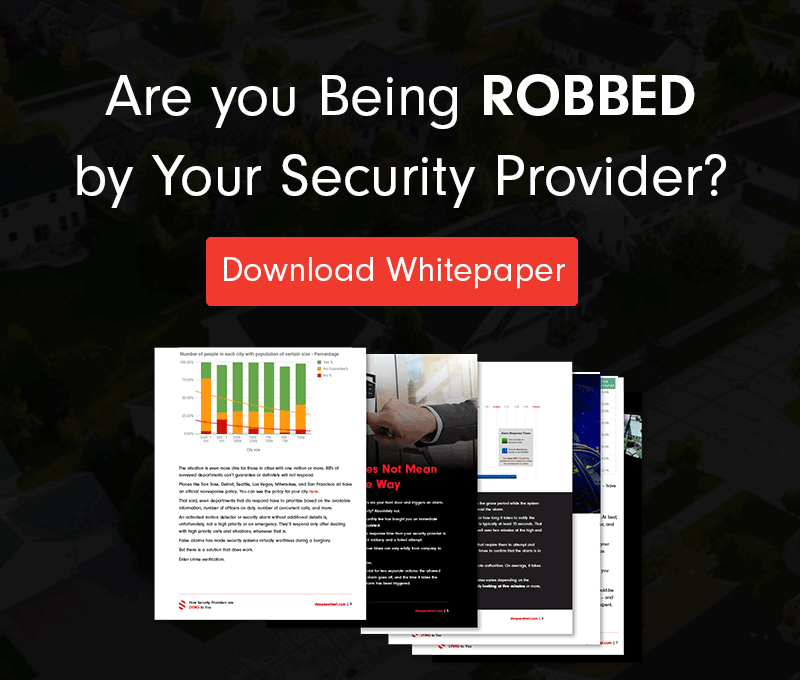 Need a Solution that Prevents Crime?
Deep Sentinel is the only security technology that delivers the experience of a personal guard on every customer's home and business. Visit deepsentinel.com or call 833-983-6006