Stranger Takes Over Vacationing Family's Home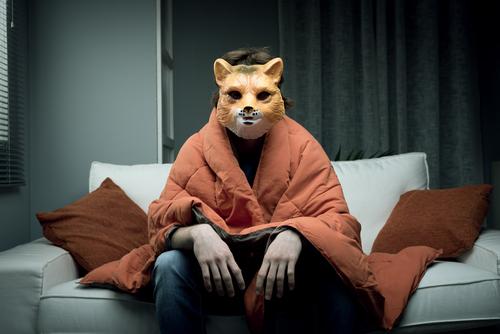 Family Returns from Holiday Travels to Find Stranger Living in Their House
As if coming home after a vacation wasn't hard enough, right? Imagine finding a stranger, like the wolf in Red Riding Hood who takes over grandma's cottage, insisting that he lives here now and everything's chill.
That's what happened to a Georgia family upon returning home from their holiday travels. The first clue that something was amiss was when their keys no longer opened their front door. Apparently, the intruder had the locks changed. And apparently, locksmiths don't need to check for proof of residence before doing that.
The family's concern skyrocketed when a young man in a wheelchair came to the door of their suburban Marietta home. He told them they no longer lived there—he did. He told them to leave and also claimed he had a gun.
Homeowner Janice Henson immediately called 911, she later told local Atlanta station WSB-TV, a Channel 2 affiliate.
Intruder Threatens to Shoot Police
When police responding to the 911 call arrived on the scene, the intruder threatened to shoot them. His hostile response started what turned into a five-hour standoff. A SWAT team soon joined the local law enforcement officers outside the home. They ended the stalemate by ramming the front door open and sending a robot into the home to locate the intruder.
At this point, the intruder surrendered peacefully. He was arrested and identified as 26-year-old Nathaniel Jacob Nuckols of Canton.
Nuckols is charged with first-degree burglary and terroristic threats and acts, which are felonies, and obstruction, which is a misdemeanor, according to People and other news sources. He remains held in the Cobb County jail with a $33,220 bond.
Intruder Left Notes Thanking Family
After Nuckols was arrested and taken away, the Henson family could re-enter and inspect their home. All their food was gone, presumably eaten by Nuckols. The intruder had moved many of their things.
"He also left us notes thanking us for the key and thanking us for letting him live here, and it was his house now. He moved all the pictures. Emptied drawers," Henson is quoted as saying in a Fox News report. Henson added, "He was making this house his."
The family is currently staying in a hotel while they clean up the house and put things back where they were. It is unclear how long they were away and how long Nuckols had been staying in the house.
How Deep Sentinel Could Have Prevented This Stranger Takeover
It's a relief that this home takeover incident ended peacefully with no one hurt. However, with Deep Sentinel, this family would not have had to endure this situation. The system could have prevented it and the family could have returned home to find their key still fit the lock and nothing was out of place.
Unlike other home security cameras that passively capture video footage while a home is being ransacked or rely solely on you for intervention, Deep Sentinel includes trained home surveillance agents that would have called the police for the vacationing family. The intruder would never have made it inside the front door, much less had time to change the locks. Order a Deep Sentinel security camera system for your home today.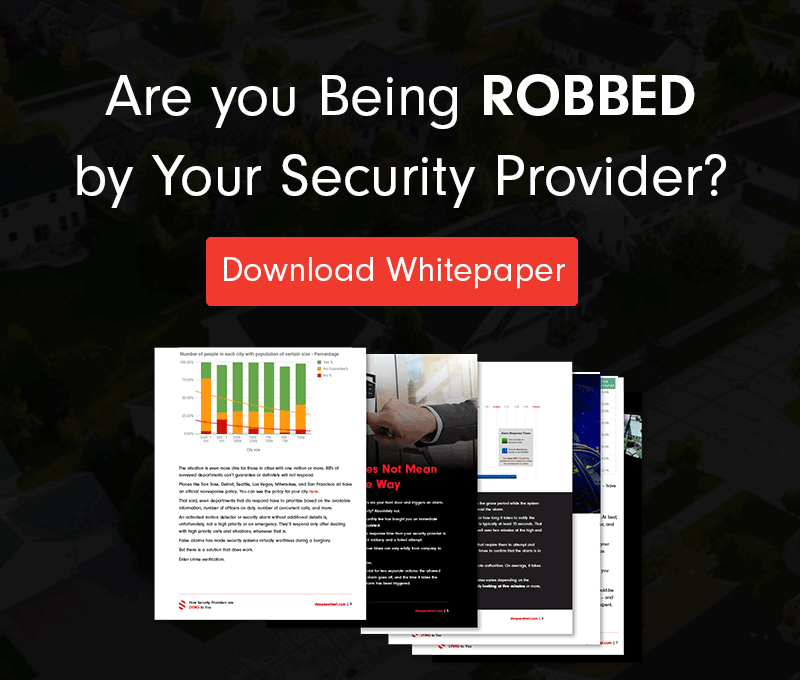 Need a Solution that Prevents Crime?
Deep Sentinel is the only security technology that delivers the experience of a personal guard on every customer's home and business. Visit deepsentinel.com or call 833-983-6006