The Best Alternatives to SimpliSafe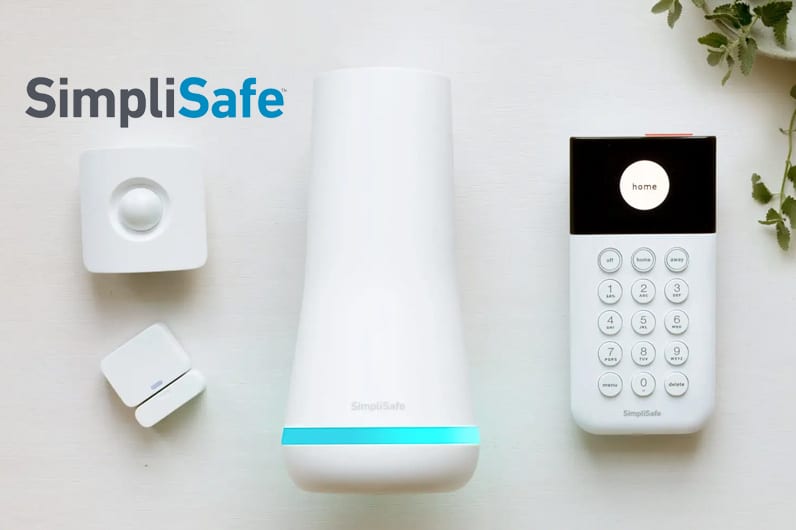 They say that necessity is the mother of all invention.
That's definitely true for SimpliSafe. It was started by Chad and Eleanor Laurans in 2006 while they were attending Harvard Business School. 
But it wasn't a school project, the result of an epiphany, or any particular desire to enter the industry. Rather, SimpliSafe was born out of necessity: several of their friends had been victims of break-ins, but when they went looking for security solutions, they found very few options that were designed and built for renters.
Sure, they could've spent hundreds if not thousands on a security system and had it permanently installed, but what would happen to that investment if and when they decided to move? Or what if their landlords had denied them permission in the first place?
At the time, there was a gap in home security offerings, as everything was geared towards homeowners. Chad and Eleanor worked on their product — focusing on affordability, a DIY mentality, and semi-permanent installation — for a few years before formally launching in 2009. 
Revenue was US$1.4 million in 2010 and US$38.5 million in 2013. That's more than 27x as much in just three years. 
Since then, SimpliSafe has grown to become one of the biggest and best reviewed providers in the game, with over 3 million paid subscribers. 
Recent accolades include: 
Best Overall Home Security System of 2022 (U.S. News and World Report)

Best DIY Security System for 2022 (Wirecutter, NYT)

Best DIY, Best for Renters, Best Self-Monitored, Best Wireless, and Best with Outdoor Cameras of 2022 (U.S. News and World Report)

Best Home Security Brand for 2021 (PC Mag)

Best DIY Home Security System (TechCrunch)

Editor's Choice (CNET)
The list goes on. 
Buy a bundle — from $195.97 to $403.89 at time of writing — or build your own starting with the base station and wireless keypad, and adding a selection of sensors, indoor and outdoor cameras, smart locks, video doorbells, smoke detectors, and more. 
With no contract, DIY set-up in minutes, and optional subscription packages that include additional features and 24/7 professional monitoring starting at $17.99/month, it's not hard to see why it's a perennial favorite. 
So if you're in the market for a DIY home security solution, the choice is pretty clear, right? 
Not so fast. 
The Problem with SimpliSafe
Obviously, SimpliSafe is a solid choice to better protect your home or business, but it's not perfect, and there are plenty of strong alternatives to consider. 
As for SimpliSafe itself, some of the complaints against it include:
Limited feature set if you opt to skip the subscription packages. If you want something as basic as the ability to record video and HD live view, you'll need at least the self-monitoring tier at $10/month.

Limited home automation integrations. 

Lacks facial recognition capabilities, which may result in false alarms. 

Pairing accessories with the base station does require some level of tech awareness. 

Famously

disabled with a $2 device

available on Amazon.    

Offers just one type of indoor and one type of outdoor camera.

It's a reactive security system – meaning it doesn't proactively deter crime.
Maybe none of that is a deal breaker for you. But maybe it is. SimpliSafe is a reliable option, but it's far from the only dog in this race. 
So, what are the best alternatives to SimpliSafe? 
Try these on for size.
Alternatives to SimpliSafe
The global home security systems market value is expected to hit US$78.9 billion by 2025, up from US$53.6 billion in 2020. 
Industry analysts anticipate a compound annual growth rate (CAGR) of 8% over the next few years, with North America as the fastest growing market (while only about 25% of American homes currently have a security system in place, it's predicted that 75% of them will be burglarized in the next 20 years).
That's good news from a consumer viewpoint, as the industry is large enough to support a wide range of competitors and budgets. 
So if SimpliSafe is falling short for your needs, here are some of the cheaper, better (that's subjective, of course) alternatives.
Abode Security
What do you get when you take a former exec at ADT — one of the oldest and most respected security firms in the world — and partner them with experts in technology, security, and energy? 


Reviews.org presented abode with their Editor's Choice Award 2021 for Best No-Contract Security System, Best Self-Monitored Security System for Smart Homes 2022, and Editor's Choice Award 2022 for Best Renter and Apartment Security System.
That's some lofty praise.  
Price wise, abode and SimpliSafe match up quite nicely. You can get a smart security kit for $279 or the iota all-in-one security kit for $329. 
They then have a number of accessories — including the indoor/outdoor Abode Cam 2, door/window sensors, doorbell cameras, motion detectors, keypad, glass break sensors, sirens, and more — available à la carte that you can choose to add in order to build your bundle. Select only what you want. 
And while the upfront cost can quickly add up depending on your selections, abode provides no-fuss financing to stretch it out over either 3, 6, or 12 months. 
But the real differentiators are abode's smart home integrations and its monitoring packages. SimpliSafe doesn't even come close. 
SimpliSafe integrates with just Google Assistant, Amazon's Alexa, Nest thermostats, and August smart locks. 
But abode? Google, Alexa, Apple Homekit, IFTTT, Bose, ecobee, Philips Hue, Z-Wave, Sonos, Zigbee, and 100+ others. It's truly the solution if you're looking for full and complete smart home automation. No one integrates with more providers.
And as for monthly subscription packages, abode's top tier Pro Plan comes in at $20/month for 24/7 professional monitoring, cellular backup, live and recorded video, and more. SimpliSafe's Interactive Plan — their most feature-rich package — is slightly more at $28/month. 
But — and this is huge — abode also offers on-demand monitoring for either 3 or 7 days at a time. It can quickly and easily be turned on via their mobile app. So even if you don't need monitoring all the time, you can switch it on for a long weekend or family vacation as needed. No other provider has this feature, and it sets abode above the competition. 
Frontpoint Security
They've been in the security game for over a decade, but they still don't have the name recognition of some others. But don't let that stop you from exploring their options.

SafeWise named them a top choice for home security, making them their "High End DIY" pick for 2022. They were chosen as one of two "best alternatives to SimpliSafe" by SafeHome, and Reviews.org selected them for best customer service and one of the Best Home Security Systems for 2022.  
Frontpoint has some of the best deals for equipment — their starter Safehouse package is currently available for just $99 — but more robust offerings will run you anywhere from $500 to $700. The build-your-own package starts with a hub and keypad for $229, with camera, intrusion, hazard, and home automation add-ons available à la carte. 
And at the time of writing, every bundle comes with a free doorbell camera, too.   
Professional monitoring with Frontpoint is more expensive than most other providers. It starts at $49.99/month. You get high quality service for that, of course, but it is roughly 3x more expensive than the cheapest plan with SimpliSafe. 
It is important to remember, though, that SimpliSafe doesn't include mobile app access in their free plan, but Frontpoint does. That's a big plus. 
And Frontpoint also includes ID Protect — powerful online monitoring tools to protect your identity and finances — for free to all customers. 
They don't offer as many integrations as abode, but Frontpoint does play nicely with Amazon Alexa, Google Assistant, and Z-Wave via their mobile app. 
In short, you can get a lot more out of the free plan with Frontpoint than with SimpliSafe, and as their equipment costs are fairly comparable, that makes it a better deal overall. 
Add in industry-leading customer service, an A+ rating with the Better Business Bureau, and a 4.5-star rating on TrustPilot, and you can see why it's frequently named as one of the better alternatives.
Cove Security
A smaller player in the DIY security game, but one that punches well above its weight-class. The executives have a combined 30+ years in the home security industry, and the company consistently ranks very well in most comparisons.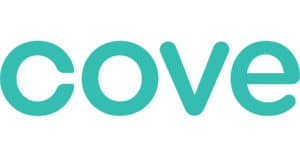 Named one of the Best Home Security Systems, Best DIY, and Best Wireless for 2021 by the U.S. News and World Report, Cove was also labeled one of the Best No-Contract Security Systems for 2021 and Best Home Security Systems and Best Renter and Apartment Security Systems for 2022 by Reviews.org, in addition to being singled out as Best for Basics.
How's that for the little-engine-that-could? Cove is also frequently described as the best customer-rated DIY system available, with a 4.6/5 rating on Google, 4.7/5 on Best Company, and 4.8/5 on TrustPilot. 
Its equipment — once again — costs about the same as SimpliSafe depending on the package and accessories that you choose. Even better, you can get started with $0 upfront with their Economy Plan. 
Unfortunately, Cove does not offer a free, self-monitoring plan, but their professional monitoring packages start at just $15/month (compared to $18/month for SimpliSafe). 
Opt for the $25/month Plus Plan, though, and you'll also get a lifetime warranty on your equipment, a lifetime rate-lock guarantee, and a $5 credit each month that you can save up for equipment upgrades down the road. It's like free money, and essentially makes the Plus Plan a super affordable $20/month. 
One of the best differentiators from Cove is its exclusive TripleTouch Alarm Response. 
While most providers attempt to call you, Cove takes a three-pronged approach to every alarm: InstaText, LiveAssist via their touchscreen control pad, and direct phone call. This allows them a greater chance to confirm and verify a crime in progress, which increases police response. 
But Cove is not without its shortcomings. It has limited integration with only Amazon Alexa and Google Home. That's it. 
ASecureLife considers Cove the "most similar alternative" to SimpliSafe, but in a side-by-side comparison, Cove takes a slight advantage in some key ways. 
If you're looking to spend about the same as you would with SimpliSafe — but getting more bells and whistles for that amount — then Cove is the clear winner.
Scout Alarm
And while we're on the subject of ASecureLife, they recently named Scout Alarm as the "best overall alternative" to SimpliSafe. 

Scout Packs (i.e. bundles) start at $229 and max out at $549, which is almost exactly the same as SimpliSafe in terms of cost. 
You can also build your own system starting with the Scout Hub at $120, and adding accessories that include door panels, access sensors, doorbell camera, motion sensors, panic button, indoor cameras, and more as needed. 
But while SimpliSafe does offer a single type of outdoor camera, there is no such product available with Scout. 
No contract? Yes. Self-monitoring plan? Absolutely, albeit for a price. Smart home integrations? You bet. More than SimpliSafe — Amazon Alexa, Google Assistant, Hue, Z-Wave, IFTTT, Lifx, Zigbee, First Alert, Kwikset, and Yale — but not as many as abode. 
A unique feature of Scout is its RFID capabilities. RFID — or radio frequency identification — allows you to arm or disarm your system with little stickers or tags. Attach them to your keys, for example, and your system will automatically arm itself when you walk out, and turn off when you return. 
The monthly plans are Always On for $10/month — self-monitoring and cloud storage available for an extra $2.99/camera — and Always On+ for $20/month), including 24/7 professional monitoring. Both plans are 10% cheaper if you pay annually. 
Check in from any smart device, arm and disarm from anywhere, look over the activity feed, and create custom alerts and actions.
SimpliSafe is a powerful and reliable DIY option for your home security needs. But that doesn't mean it's automatically the best choice for you. SimpliSafe and others are reactive – reacting after a break-in occurs. If a more proactive security system is a need, home security cameras with virtual guards do exist.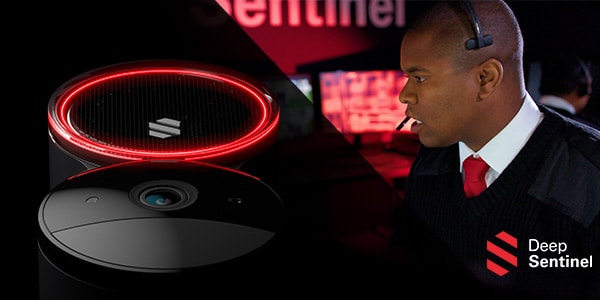 Start with these four, keep exploring what's out there, and find your perfect solution.