Deep Sentinel vs Nest
Deep Sentinel and Nest offer quality security cameras for homes, but they have a vastly different approach on how they handle monitoring and the types of services they provide.
Comparing Deep Sentinel with Nest
 

PROACTIVE SURVEILLANCE

---

SELF-MONITORED

---

Deep Sentinel is the only system that provides live guards who monitor and engage with the cameras in real-time to prevent a crime before it occurs.

Self-monitored cameras put all of the control in your hands. When the cameras are triggered, it is up to you to monitor and respond to every activity.

HOW DOES IT WORK?

---

HOW DOES IT WORK?

---

Once the AI and camera is triggered by potential threats, Deep Sentinel's guards review the live footage. If necessary, the guards will engage with the perpetrator and contact law enforcement in seconds.

Once any motion has triggered a camera to activate, a Nest customer will receive a notification. The customer can then watch the live footage and will have the ability to utilize the camera's speakers.

LEVEL OF ENGAGEMENT

---

LEVEL OF ENGAGEMENT

---

Deep Sentinel Guards will engage with the perpetrator in real-time. The guards, as well as the customer, can see and hear everything, as well.

A customer can engage through the camera at any time and in real-time. They can see and hear everything, as well.

SPEED

---

SPEED

---

Deep Sentinel Guards will have eyes and ears
on the situation within 5-10 seconds.
A Nest customer will typically be able to
receive live footage within 10-15 seconds.
| | | |
| --- | --- | --- |
| | Deep Sentinel | Nest |
Hardware
Features

Deep Sentinel provides a camera security solution. This includes a Smart AI-Hub, and wireless or hardwired cameras for outdoor use. Additional upgrades are available such as solar panels, wifi boosters, etc.

Deep Sentinel's service provides Guards who engage with suspicious activity in real-time.

Nest offers a wide range of products, primarily focused around keeping your home connected. Nest's wide range of products include thermostats, doorbells, smoke and CO detectors, smart locks, window/door sensors, motion detectors, and indoor and outdoor cameras.

Nest does provide monitoring with their alarm sensor system, but service is provided through Brinks.

Warranty

Lifetime warranty for as long as you're a customer.
1 to 2 year standard warranty depending on the device. Extended warranties are available at a cost.
| | | |
| --- | --- | --- |
| Monitoring Costs | Starting at $60/mo | Nest does not provide professional monitoring for their cameras. |
| | | |
| Contract | 1-year minimum | No professional surveillance. No contract. |
| | | |
| Video Recording | Free storage for up to 90 days | $6/mo for 30 days of cloud storage |
| | | |
| Upfront Costs | Starting at $399 for a 1 camera system | Starting at $149 for 1 outdoor camera |
Monitoring Costs

---

Deep Sentinel

Starting at $60/mo

Nest

Nest does not provide professional monitoring for their cameras.

Contract

---

1-year minimum

No professional surveillance. No contract.

Video Recording

---

Free storage for up to 90 days
$6/mo for 30 days of cloud storage

Upfront Costs

---

Starting at $399 for a 1 camera system
Starting at $149 for 1 outdoor camera
CUSTOMER REVIEWS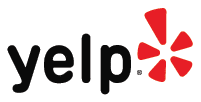 Deep Sentinel for your home
The Only Security System with Real Guards
Deep Sentinel

Nest

Guards Who Engage
with Intruders

Yes

No

Preventing Crime

Outside of Property

Outside of Property

Contact Police Time

Within 30 Seconds

Dependent on Customer

Can Verify Crime

Yes

Dependent on Customer

Warranty

Lifetime

1-2 year standard

Contract Required

1 year

No monitoring service
See Deep Sentinel in Action