Deep Sentinel vs Stealth Monitoring
Deep Sentinel and Stealth Monitoring both offer security solutions for businesses, but they have a much different approach to how they handle monitoring & crime prevention.
LEVEL OF ENGAGEMENT

---

LEVEL OF ENGAGEMENT

---

Deep Sentinel is the only system that allows live guards to verbally engage with suspects in real-time to prevent a crime before it occurs. Deep Sentinel guards can see and hear everything, as well. They can also trigger sirens through the camera's speaker.

Stealth cannot verbally engage with the perpetrator but they can set off an audible pre-set recording. They can see what is going on and can set off an alarm or pre-recorded message if they suspect something is wrong.

MONITORING CENTER

---

MONITORING CENTER

---

Deep Sentinel's Surveillance is headquartered in Pleasanton, CA with exclusive satellite offices located overseas for overflow and overnight surveillance.

Stealth has monitoring centers based both overseas (Manila, Toronto) and in the United States (Texas).

INSTALLATION & SET-UP

---

INSTALLATION & SET-UP

---

Deep Sentinel gives you flexibility in terms of hardware and installation. All Deep Sentinel wireless systems can be installed on your own, in under 30 minutes. If you prefer a hard-wired solution with professional installation, Deep Sentinel has a network of certified installers around the country.

Stealth does not offer any wireless equipment, so installation is mandatory. Stealth primarily uses GeoVision cameras, as they do not manufacture their own equipment. Stealth requires a dedicated line of internet, so you will need to set-up a separate connection with your internet service provider.

SPEED

---

SPEED

---

Deep Sentinel will intervene within 5-10 seconds of a suspicious person entering your camera's field of view.
Stealth Monitoring does not have a response time guarantee.
| | | |
| --- | --- | --- |
| | Deep Sentinel | Stealth Monitoring |
Hardware
Features

All of Deep Sentinel's packages include a Smart AI-Hub and wireless or hardwired cameras for outdoor use. Additional upgrades are available such as solar panels, wifi boosters, etc.

Stealth does not supply their own brand of equipment. They primarily use GeoVision cameras, but may be able to integrate with other camera brands. 

Warranty

1-year warranty on all wireless & Power-over-Ethernet hardware.
If you choose to lease your equipment, it will be covered under warranty during your service. If you purchase hardware upfront, you will get a standard manufacturer warranty.
CUSTOMER REVIEWS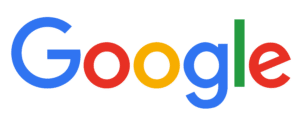 ⭑
⭑
⭑
⭑
⭑
Deep Sentinel
4.9/5.0), 132 reviews
⭑

⭑

⭑

☆☆
Stealth Monitoring
3.3/5.0), 49 reviews
Deep Sentinel for your business
Deep Sentinel – The Only System with Guards Included
Deep Sentinel

Stealth Monitoring

Guards Who Engage
with Intruders Verbally

Yes

No. Alarm or pre-recorded
message only.

Preventing Crime

Both Inside & Outside of Business

Outside of Business

Monthly Monitoring Cost

Starting at $60 per month. Always a flat rate
per camera, no matter the usage.


Starting at $100 per month for low-level activity camera.
Monthly charges will increase based on camera usage.

Can Verify Crime

Yes

Yes

Warranty

1 year

Equipment under warranty if you choose
to lease your equipment.

Contract Required

1 year

1-year, 3 year, or 5-year depending
on the package you choose.
See Deep Sentinel in Action
 Get Your Free Security Consultation Now!
Call 1-833-983-6006 or email sales@deepsentinel.com for help in your buying decision,
or fill out the form below and we'll reach out directly!