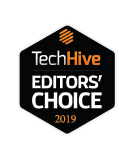 Security Is Getting Even Smarter
Reserve Your Next-Gen Deep Sentinel System Now – The Only Security Cameras with Live Guards Included
Reserve Deep Sentinel Gen2
Limited Release Starting in December 2022
HARDWARE
$200 Deposit reserves a 1 camera system.
MSRP (time of release) is $499
1 camera system includes 1 camera, 1 Smart-Hub & accessories.
At time release, you may add cameras at $200 each.

Gen2 Features: Improved night vision with LED floodlight, new AI processor, integrated USB charger, wider field of view, improved resolution, & new color 
SURVEILLANCE SERVICE
1 year commitment starting at $100/month for 1 camera.
$50/month for each additional camera.
Subscription does not apply until final order is processed.
Please see FAQ below.
Fully Refundable Deposit: $200
Number of cameras can be chosen (& accessories) at time of release.
Available Only in the U.S.
Deposit Terms
Frequently Asked Questions
How does the deposit work?
With a deposit, you will have access to reserve a 1 camera system. Customization, which includes adding more cameras, solar panels or Wi-Fi extenders, can be made at time of release. Deposit will apply to final purchase order. Additional fees will apply if upgrades are made at time of release.
When the full purchase can be made, all Gen2 systems require a one-year commitment to live guard surveillance, starting at $100/month for 1 camera.
What's new about the Gen2 version compared to the original?
The new version of the Deep Sentinel system has upgraded technology and new color options while keeping the overall dimensions and look of the original. The Gen2 cameras have a wider field of view, improved night vision with a new LED floodlight, and higher resolution for optimal viewing and recording. The cameras now incorporate a USB charger so they can constantly stay powered by directly plugging/wiring into a power source or using solar power. Otherwise, the rechargeable batteries will hold their charge for multiple months without a power source. The hub has also been updated to include a new, more powerful AI processor.
What if I'm an existing customer?
Due to the limited release, the new Generation system does require a commitment to the new subscription prices; which is $100/mo for 1 camera and $50/mo for each additional camera. Eventually, we will allow existing subscribers to upgrade on their original grandfathered rates, but date is TBD based on availability.
Can I get more than 1 camera?
Yes, when the system is ready for full purchase. You will be able to upgrade your system to include more cameras and accessories at the time of release. Each camera hardware is $200. Additional subscription service per camera is $50/month.
Can I get this for residential or business use?
Yes. The only difference between residential and business is the surveillance service. Residential service includes 24/7 outdoor surveillance, while business service includes after-hours (indoor and outdoor) service alongside priority response. 
Is the deposit fully refundable?
When does the subscription start?
The Deep Sentinel subscription will not be active until after you order the system. Once the system is received, you will be provided a 30-Day Money Back Guarantee.
What are the live surveillance (subscription) service fees?
All Deep Sentinel systems require a one-year commitment to live guard surveillance services, starting at $100/month for 1 camera. The subscription will not be activated until the final order is processed. If any cameras are added, the service is an additional $50/month per camera.
What does the subscription provide?
The subscription provides monitoring by our surveillance team, who will intervene in the case of any suspicious activity and contact law enforcement if a crime is in progress. The subscription also provides the ability to access camera feeds in real time or historically via the Deep Sentinel app (iOS and Android). Subscription does not apply until final order is processed. 
Deep Sentinel Reservation Deposit
Terms & Conditions
Deep Sentinel Deposit By making your deposit, you are securing an approximate delivery of your Deep Sentinel system. 
Effective Date Your reservation becomes effective when you submit your reservation and your deposit payment is processed. 
Order Process While the deposit secures the approximate delivery date, it does not constitute the purchase or order of a Deep Sentinel system. When the release date of the product nears, we will ask you to submit the remaining balance for payment. You will receive a purchase gateway indicating the purchase price of your system, plus calculations of any applicable taxes, shipping charges, and any applicable fees. If you proceed with the order, we will apply your Reservation Deposit towards the order payment. 
Cancellation of Deposit Until you proceed with the final order payment, your Reservation Deposit may be cancelled at any time, in which case you will receive a full refund of your Reservation Deposit. Please contact Customer Care at customercare@deepsentinel.com for processing a cancellation.  In addition, due to limited inventory and high demand, your full deposit may be canceled and refunded by Deep Sentinel if the order is not fulfilled within 30 days. 
Non-Transferable You understand that we will not hold your Reservation Payment separately or in an escrow or trust fund or pay any interest on your Reservation Payment. Your Reservation is not transferable or assignable to another party without the prior written approval of Deep Sentinel.
Your Details From time to time we will ask you to provide information so that we can perform our obligations under these terms and conditions. We will maintain your personal information in accordance with our Privacy Policy.