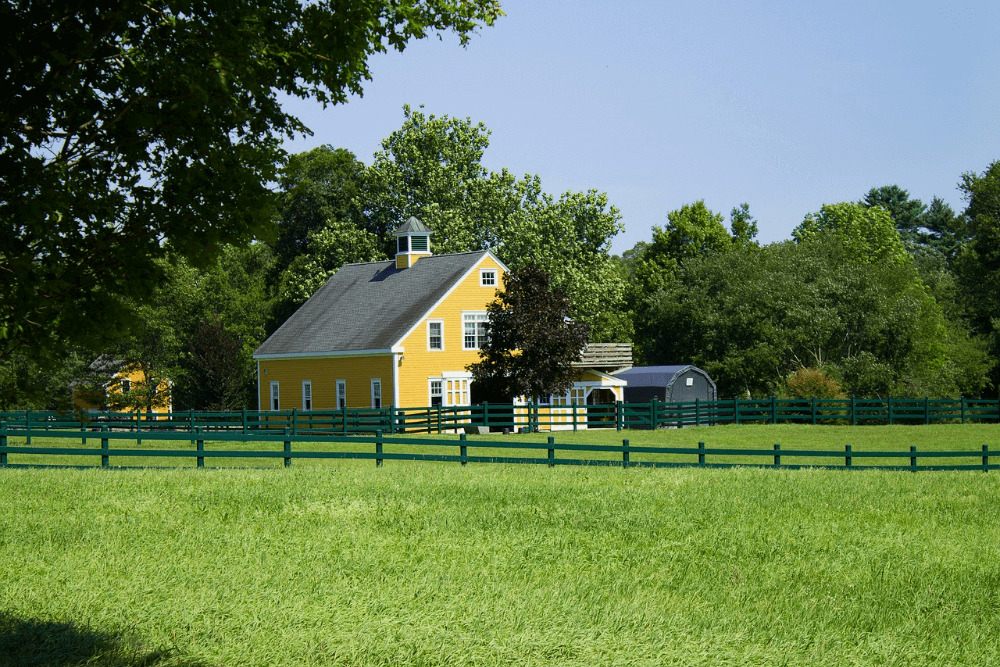 Whether we're talking about a commercial farm, a family's livelihood, or a smaller-scale hobby farm, farms warrant the same level of security as households. And farm security cameras are part of any good security plan.
The Importance of Farm Security
Farms may be in rural areas, but that doesn't mean they're immune to crime. This is true for all 2+ million farms in the United States. In fact, the remoteness of agricultural properties can be problematic when criminals strike. Police stations are often far away and can't (or won't) respond in a timely enough fashion to stop a criminal from getting away. No matter the size or location of your operation, security is essential to protecting your property and equipment. But just how common is crime on farm properties?
In a recent study, a shocking 80% of surveyed farmers had experienced some sort of crime, many of whom did not report these crimes to the police. And some 76% of these farmers were victimized multiple times. The most common offense was trespass—problematic, but perhaps not too concerning. Other more damaging crimes like theft and poaching occurred nearly as often.
Costly tools and equipment. Livestock. Fuel tanks. Storage sheds and farmhouses and barns… all far from prying eyes. Farms contain plenty of appealing targets for criminals. Even a single incident could cost you thousands of dollars. Without robust farm security, you're putting a lot at risk. And that's where farm security cameras come in.
Where to Place Security Cameras for Farms
In addition to placing cameras at the property's entrance and around the perimeter and in barn facilities, you'll want cameras anywhere you have valuable items, be it your animals, machinery, tools, copper wiring, fuel, or something else. An ideal farm security camera system should cover the following areas:
Entrances
Exits
Equipment storage
Fields
Grazing plots
Meeting areas
Residences
Sheds
Stables
Whether you're preventing theft, vandalism, or intrusion, farm security cameras are a must. In addition to monitoring your property, the right farm security system can provide an additional set of eyes when there's bad weather or if you need to monitor certain activities. The good news is that today's farming cameras offer clear, full-coverage pictures, whether it's day or night.
That's not to say that farms and hobby farms don't have unique challenges. Among them is having consistent access to power and Wi-Fi. But those are not deal-breakers when it comes to making security systems for farms work, thanks to a variety of options and accessories.
What to Look for in Your Farm Security Cameras
Given the sheer volume of space to cover, strategically placing multiple security cameras is key. Choose a system that can support the number of cameras you'll need without getting bogged down.
Depending on where you place the security cameras, long-range surveillance is also important. A security camera with a 20- to 50-foot range can watch the farm's entry gates with relatively little trouble. But if a camera needs to see 100 feet out or farther, security camera resolution needs to support this. You'll want a camera with at least 1080p resolution (full HD) to get the definition you need at that distance. Otherwise, the visual may just be a gray, undefined blob.
In addition, whether you run a large commercial farm or a small hobby farm, you'll want long-range night vision cameras. These cameras come with LEDs that illuminate the scene so you can make out details in images. That way, it's harder for criminals to use the cover of darkness.
In addition, selecting a camera with weatherproofing is a must. To determine how well a specific camera will fare, look at its IP rating, which comprises two numbers. The first number refers to the protection against solid objects on a scale of zero to six (with six having the most protection). The second number rates the protection against liquids and uses a scale of zero to nine (with nine tolerating high-pressure hot water, for example.) Most farms do well with an IP65 or IP66 camera that can tolerate scorching sun and torrential rain alike.
When you invest in a high-quality camera with these features, it may also include some sort of data analytics. This can be useful if you've got a business operation and need to monitor facets of the business in addition to safety.
Wired or Wireless?
It's also critical to consider your farm's access to power and Wi-Fi. If you have unreliable power or no Wi-Fi, you may want to choose solar-powered security. If your farm is quite remote, then a wireless, battery-powered 4G security camera can be a good choice. It won't depend on a Wi-Fi connection or power. These types of cameras tap into a cellular network.
If you opt for a wired security camera apparatus, you'll need to think about the actual wiring itself. These wires are essential to the camera's functionality. Both coaxial and ethernet cables have a maximum length they'll work for without investing in range-enhancing extenders. (More on extenders in a minute.)
For example, an ethernet Cat5e only stretches 220 feet, whereas an RG59 coaxial cable maxes out at 1,500 feet. Follow these recommendations to ensure the system transmits data optimally. Generally speaking, coaxial cables should run a maximum of 300 feet to ensure the best quality image. Ethernet cables can extend to around 1,000 meters with the help of extenders and still provide high-quality video or imagery.
Security Camera Accessories
Once you've chosen a camera system, there are lots of great security camera accessories that will improve how effective your system is.
A Wi-Fi extender boosts the maximum range between your security system hub and your camera. These are ideal for hard-to-reach areas or if you need to install cameras farther than the normal range. For as little as $30, you can get a range extender and position it between the hub and a camera to boost signal reliability. Look for an extender that's compatible with your security system and that follows integrated wireless security protocols.
Given the variabilities in weather and perhaps unreliable electricity, another great option to investigate is solar panels. Do a little digging to determine which solar panels are compatible with your chosen farm security system. The ideal location for panels is one that receives at least three to four hours of direct sunlight each day to ensure sufficient power.
In addition, if Mother Nature is merciless regarding the temperature variances on your farm, you can complement your system with an extreme temperature battery kit so you're not at risk of losing camera functionality. And, of course, motion-activated lighting is always a good deterrent, whether the lighting integrates into the camera itself or comes from an external light.
Other Farm Security Practices
In addition to strategically located cameras, security for farms should include several other proactive efforts.
Conduct an asset inventory. Farms have plenty of assets to account for, including equipment, tractors, tools, and livestock. It's always wise to have an itemized inventory document. This will be invaluable in case you need to make an insurance claim.
Do a security survey of your property regularly. Walk around and note how secure the barns, outbuildings, shed and any other buildings are in terms of access. Make a list of any repairs or improvements you need to make.
Fix fences and gates and use proper bolt cutter-proof locks on these as well as on your utility buildings and barns.
Install motion sensor-activated lights near the barn, sheds, and outbuildings and around the perimeter of the property.
Post security warnings and signs on your property.
With the right combination of tools and best practices, security for your sizable hobby farm or full-fledged farming operation is within reach.
Get a Custom Security Quote for Farm Security Cameras
Every farm is different and has unique security needs. For a free consultation and quote, contact Deep Sentinel. Our team will be happy to help you design the ideal security camera system for your farm property, backed by our award-winning live security monitoring service.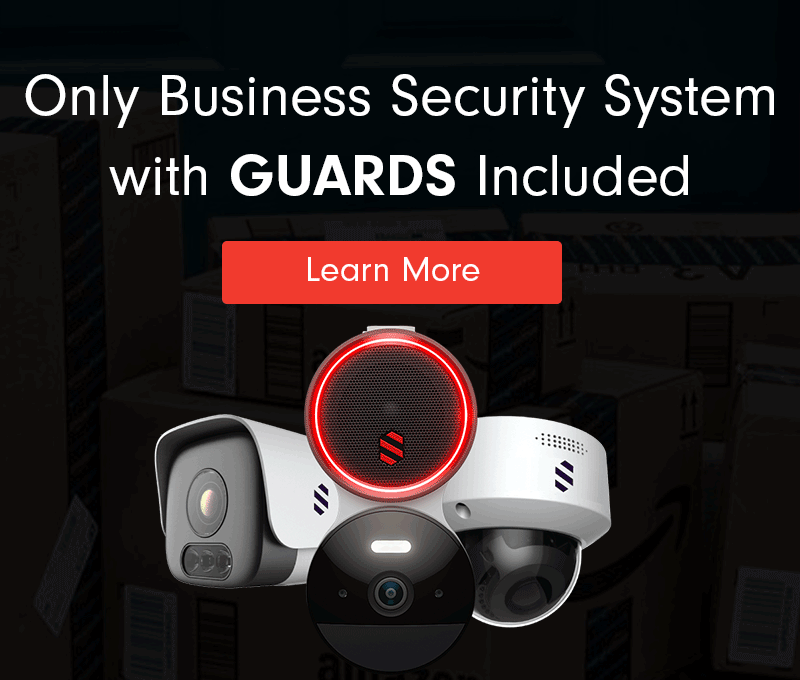 Need a Solution that Prevents Crime?
Deep Sentinel is the only security technology that delivers the experience of a personal guard on every customer's home and business. Visit deepsentinel.com/business or call 833-983-6006