Car Theft in the United States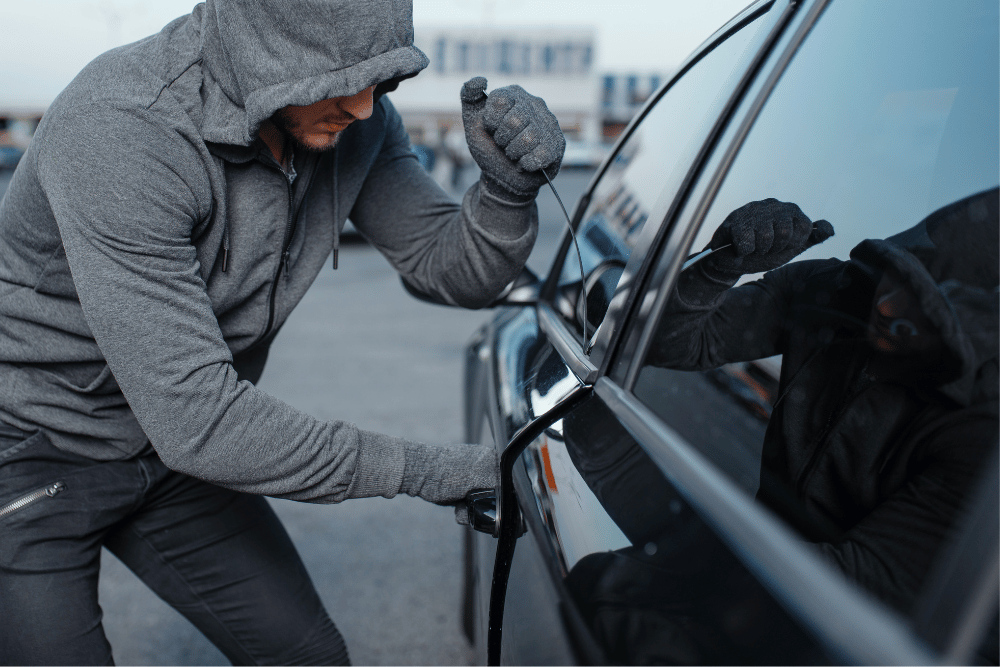 Motor vehicle theft is on the rise. With that in mind, it's important to be aware of the risks so you can protect yourself. Below, you'll find information about the top locations for car theft in the U.S., what's causing the increase in car thefts, and tips to avoid becoming a victim.
Car Theft Trends in the United States
The National Insurance Crime Bureau reports that Americans reported more than 1 million stolen vehicles in 2022, a benchmark the country hasn't hit since 2008. Car theft totals have been steadily rising to near-record levels over the past few years.
Top U.S. States for Car Theft
The same NICB report reveals the states that experienced the most motor vehicle thefts by volume in 2022.
California: 202,685 total car thefts
Texas: 105,015 thefts
Washington: 46,939 thefts
Florida: 45,973 thefts
Colorado: 42,237 thefts
Illinois: 38,649 thefts
Ohio: 29,913 thefts
Missouri: 29,345 thefts
New York: 28,292 thefts
Georgia: 26,529 thefts
In California alone, stolen vehicles cost over $1 billion in losses annually. The state has also seen a dramatic rise in related crimes like carjacking and robbery—a trend that has been attributed to gangs who often target affluent neighborhoods. Texas vehicle thefts have risen 24% since 2019, largely due to the prevalence of organized groups from Mexico. Similarly, in Washington, police have identified organized crime networks operating across several counties using stolen cars as payment for contraband.
But, of course, many of these states are also highly populated. As of 2021, the states with the highest car theft rate looked a little different.
Colorado: 6.6 car thefts per 1,000 residents
Washington, D.C.: 6.5 per 1,000
California: 5.1 per 1,000
New Mexico: 4.8 per 1,000
Oregon: 4.7 per 1,000
Washington: 4.6 per 1,000
Missouri: 4.3 per 1,000
Nevada: 4.3 per 1,000
Oklahoma: 3.6 per 1,000
Texas: 3.2 per 1,000
Of these, only Missouri and Oklahoma saw their rate drop compared to the previous year's. This list may have evolved even since publication, especially as some states have experienced recent surges in vehicle theft. For example, the Kia Boyz trend has sparked criminal activity across the Great Lakes region.
Top U.S. Cities for Car Theft
According to the NICB's 2021 Hot Spots Report, the metropolitan areas with the highest per capita rates of car theft were:
Bakersfield, CA: 10.2 per 1,000 residents
Denver-Aurora-Lakewood, CO: 9.6 per 1,000
Pueblo, CO: 8.9 per 1,000
Albuquerque, NM: 7.1 per 1,000
Portland-Vancouver-Hillsboro, OR-WA: 6.8 per 1,000
San Francisco-Oakland-Berkeley, CO: 6.8 per 1,000
Billings, MT: 6.1 per 1,000
Milwaukee-Waukesha, WI: 6.0 per 1,000
Seattle-Tacoma-Bellevue, WA: 5.8 per 1,000
Yuba City, CA: 5.8 per 1,000
Of these, only Yuba City experienced a lower theft rate than in the previous year. If you find yourself in one of these locations, keep a watchful eye. And lock your car.
Factors That Contribute to the Increase in Car Theft
Car theft has risen to levels we haven't seen in 15 years. But why? The increases are due to a combination of factors.
First and most simply, some of the areas with excessive car theft have recently experienced population growth. Higher populations mean more vehicles with no secure places to park. A car left on the street far from the owner's watchful eye makes for a tempting target.
Another major factor is the fact that many law enforcement agencies are often understaffed and underfunded, making it difficult for them to respond quickly to reports of car theft or investigate potential suspects. This creates an environment where criminals feel comfortable stealing cars and can commit multiple thefts before they're caught. Budget cuts have forced some precincts to reduce their patrols, giving criminals more opportunities to commit crimes without being noticed.
Lax enforcement of existing laws could contribute to the increase in crime. For example, some states have more lenient sentencing guidelines for crimes involving stolen vehicles, which can encourage criminals to take their chances. In a documentary about the Kia Boyz, one young thief mentioned that he wasn't afraid of being caught, since his age and specific choice of crime meant he'd only get a misdemeanor.
What Does a Thief Do With a Stolen Car?
Once criminals steal a car, they can use it or sell it (in whole or in parts) to make money.
A common option is simply driving the stolen car. If they intend to keep the car briefly, they don't need to invest in fuel or repairs. They might also sell rides to friends or strangers, joyride, or use the car for other illegal activities. Human traffickers, for example, need vehicles to transport victims quickly and discretely.
Another option is to resell the entire vehicle through an online listing, word of mouth, or an unscrupulous dealer. That said, reselling a stolen vehicle is risky. Buyers may alert law enforcement if they suspect foul play. There are workarounds, such as cloning a car's Vehicle Identification Number (VIN). This involves getting a legitimate VIN from a salvaged vehicle and tampering with it to create a duplicate for a stolen vehicle. They then sell the stolen vehicle as if it were legit.
Some criminals strip vehicles for valuable parts such as engines, tires, rims, and airbags. These components can be resold or used as replacement parts for other vehicles. Some thieves take the car to a chop shop for such purposes. Others might steal the most valuable parts and leave the rest of the car alone.
The NICB estimates that catalytic converter theft has increased by more than 600% since 2019, largely due to the increasing prices of precious metals used in these components and the relative ease with which criminals can remove them. For example, Honda Accords and Civics are particularly vulnerable due to their high-mounted exhaust systems. Crooks can quickly remove catalytic converters on these cars without having to jack up or move the vehicle. Other vehicles like Toyota trucks or SUVs are targets because they often have expensive aftermarket catalytic converters.
Vehicles That Are Most Likely to Be Stolen
According to the NICB, Ford and Chevy pickups were the most stolen vehicles in 2022. These trucks have held the top spot for several years. Full-size pickup trucks are appealing targets due to their relatively high value. They also have many expensive parts that are exchangeable between models, making them easy to chop and resell. These include catalytic converters, alternators, batteries, and airbags. The Honda Accord and Civic were also high on the list of most stolen cars.
The prevalence of theft for certain models is linked to the rising popularity of keyless entry systems, which criminals can hack. This allows thieves to gain access to a car without leaving any evidence behind. It's then difficult for law enforcement to recover the stolen vehicles or identify suspects. Cars made before 2006 are also at risk due to their lack of modern security features like immobilizers or tracking devices.
Luxury vehicles may be worth more money, but they also have stronger security measures in place. The Highway Loss Data Institute found that, among recently manufactured vehicles, the least frequently stolen cars were manufactured by the likes of Tesla, Volvo, Cadillac, and Buick.
By knowing which vehicles are likely targets and taking extra steps to protect your vehicle from theft, you can greatly reduce your chances of becoming a victim.
How to Avoid Car Theft and Break-Ins
Car thieves can be crafty. So you have to be even smarter.
Always lock your car and keep the windows closed.
Park in well-lit, populated areas.
Invest in a steering wheel lock or other immobilizing device.
Install an alarm system with motion sensors.
Avoid leaving valuables in plain sight inside your car.
Never leave your keys in the ignition or on the seat of your vehicle.
Use tracking devices to help locate stolen vehicles quickly.
Don't leave spare keys hidden near or around your vehicle.
Report any suspicious activity immediately to law enforcement.
Get an actively monitored security system.
By taking the necessary precautions, you can decrease your odds of becoming a target and increase the odds of recovering your car if it's stolen.
Secure Your Vehicles With Deep Sentinel
Nervous about only having a car alarm to protect your car, truck, or SUV? Then a Deep Sentinel video surveillance system is exactly what you're looking for.
Having a live security guard watching your car 24/7 through a security camera system is the best way to stay protected. By letting your guard do the work, you can rest easy knowing that Deep Sentinel will contact the police if trouble arises. Take a look below for some of the benefits Deep Sentinel offers.
Comprehensive Protection
Deep Sentinel provides a holistic and robust security solution. It combines state-of-the-art cameras with advanced features such as infrared night vision, motion activation, 2-way audio, and floodlight capabilities. The comprehensive approach ensures your home (and your car) is protected from all kinds of threats, including intrusions, vandalism, and theft.
Professional Monitoring
Deep Sentinel's unique strength lies in its 24/7 active monitoring service. While DIY updates may enhance your car's security, they usually lack the watchful eyes of trained professionals. Deep Sentinel's AI-powered system immediately assesses any detected threats, and live security guards intervene promptly when needed. This level of active monitoring provides a higher level of security, allowing for immediate response and minimizing the risk of incidents going unnoticed.
Real-Time Intervention
With Deep Sentinel, you benefit from the assurance that trained security professionals are watching over your property and belongings. Live monitoring goes beyond merely alerting you to potential threats. Deep Sentinel guards take immediate action to deter intruders and prevent incidents from escalating. This proactive approach significantly increases the chances of stopping theft or other criminal activities before they cause harm or loss.
Enhanced Deterrence
Criminals are more likely to choose targets with minimal security measures. Deep Sentinel's security system acts as a strong deterrent. The presence of visible cameras, combined with live intervention, significantly reduces the likelihood of a crime.
Peace of Mind
Investing in a Deep Sentinel security system provides unparalleled peace of mind. Knowing that your home is being protected by professionals can alleviate concerns about the safety of your family, belongings, and property. It allows you to feel secure and confident, even when you're away from home.
Deep Sentinel's expert security team is more than happy to answer your questions and configure a system to keep your car and other valuables secure. Don't go unprotected. Call Deep Sentinel to enhance your vehicle's security today.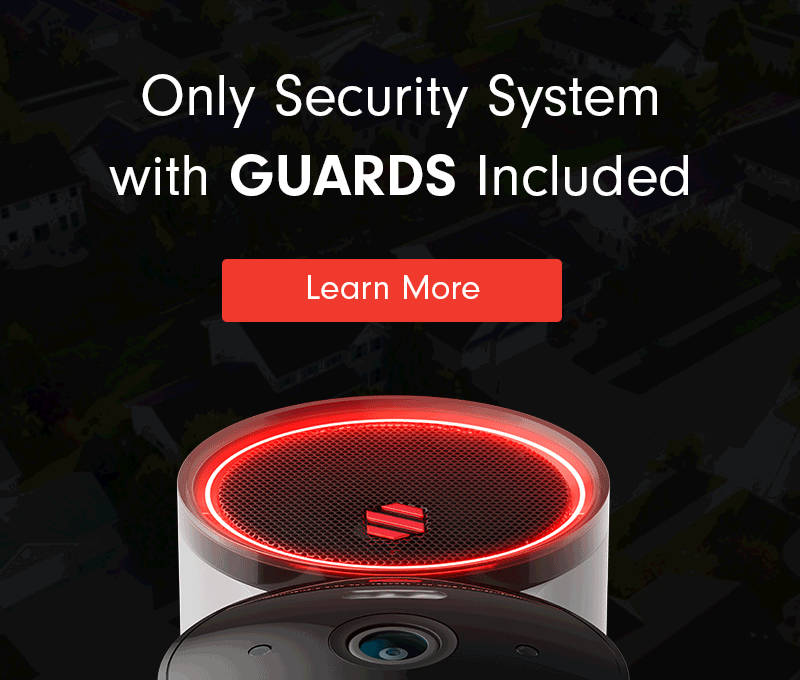 Need a Solution that Prevents Crime?
Deep Sentinel is the only security technology that delivers the experience of a personal guard on every customer's home and business. Visit deepsentinel.com or call 833-983-6006