Deep Sentinel's "Trifecta of Privacy" Policy
The Gold Standard of Privacy Policies In the Security Industry
Challenging home security leaders to step up customer privacy.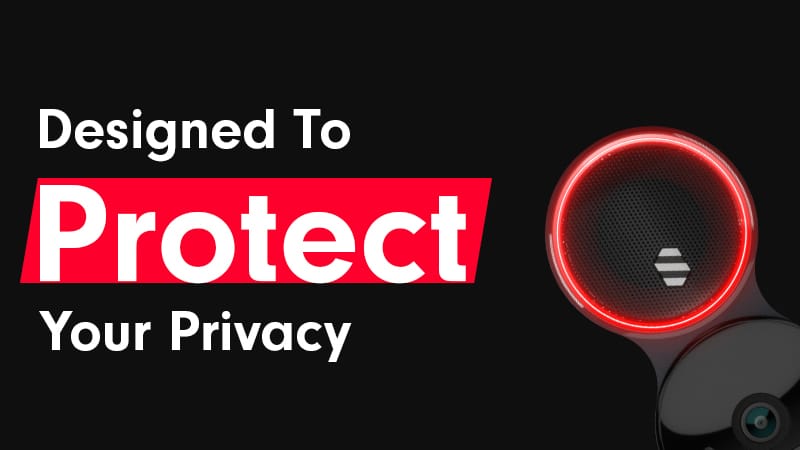 Deep Sentinel is the only home security company that provides smart artificial intelligence (AI) powered security systems monitored by live remote security guards that predict, prevent and protect your home and property 24/7. 
Deep Sentinel is leading the industry in establishing the highest security standards to address customer privacy concerns brought about by shortcomings in both modern and legacy home security systems. 
The company has established its "Trifecta of Privacy" Policy as the Gold Standard in Privacy Protection – the highest industry standard in protecting customer privacy. 
By doing do, Deep Sentinel has also challenged all security leaders to step up their own customer privacy policies to the level of the Deep Sentinel Gold Standard "Trifecta of Privacy" Policy.
Deep Sentinel's "Trifecta of Privacy" Policy is the company's most transparent and stringent policy. By implementing these policies, Deep Sentinel is ensuring an ongoing effort of providing security without sacrificing customer privacy. 
The key pillars of the "Trifecta of Privacy" Policy are:
1. Absolute Transparency
Customers will always know who is accessing their data and when – especially on cameras. Customers will also know why guards are watching. For example, a guard typically views a customer's camera roughly 30 times each day, and the customer will receive a notification in their Deep Sentinel app as well as the name of the LiveSentinal guard who viewed the camera. 
2. Explicit Transparency
Deep Sentinel does not hide behind a complex privacy policy full of loop-holes and written in legalese. Deep Sentinel created a privacy pledge that sits atop its privacy policy, written intentionally in understandable English and describing exactly how customer's data are treated.
3. Government Cooperation Without Being Coopted
Deep Sentinel highly values its partnerships with cities and their police departments. With that being said the company does not believe in 'closed-door obscure agreements' without checks and balances in play, for example, confidential deals providing police unfettered access without any transparent process for checks and balances. Deep Sentinel will only provide video to government agencies in two very clear and explicit situations – if ordered to do so by law or in order to stop a crime in progress to protect you and your family. 
Note: This issue is becoming especially visible due to camera providers such as Ring and Nest having hidden loopholes in their privacy policies, closed-door deals, or security vulnerabilities that expose the most private aspects of people's lives. Both Ring and Nest are having serious hacking issues, which in turn, is allowing criminals into what was thought by the customer as a 'safe and guarded home.' In fact, horrifyingly enough, Ring even admitted that employees were accessing specific customers videos 'inappropriately." Check out Deep Sentinel's full privacy policy here. 
"Because Deep Sentinel provides live human surveillance, our 'Trifecta of Privacy' is not only effective but absolutely necessary. Deep Sentinel has set out to ensure that Customers do not have to ask 'Who is going to watch the watchers?'" said David Selinger, CEO, and co-founder of Deep Sentinel. "We've seen how other companies have been careless and even negligent with their customer's privacy and data. This lax approach to privacy is unacceptable. Deep Sentinel has vowed to never let that happen here."
About Deep Sentinel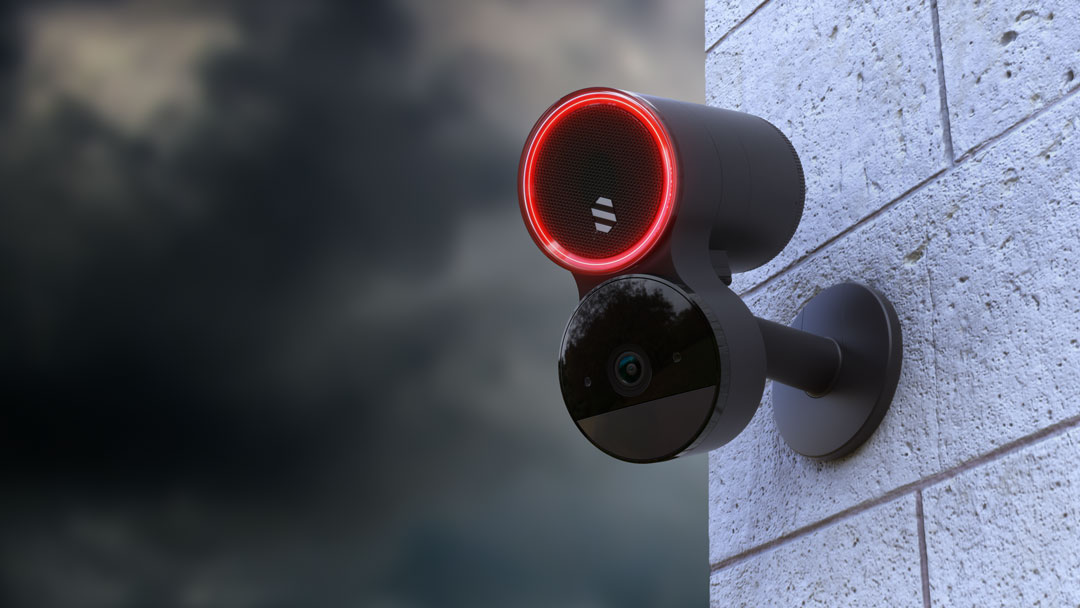 Deep Sentinel is the only home security system that provides Live Sentinels – live surveillance guards that actually monitor cameras 24/7. Because of this, it is the only company that can detect, predict, and prevent home invasions, burglaries, auto thefts, and even package thefts. Check out these videos of Deep Sentinel in action, scaring off potential porch pirates and burglars! 
Deep Sentinel provides an unrivaled and next-generation approach to home security. It is the only company in the United States that provides this service to individual customers – live surveillance by remote and professionally trained security guards and propriety artificial intelligence.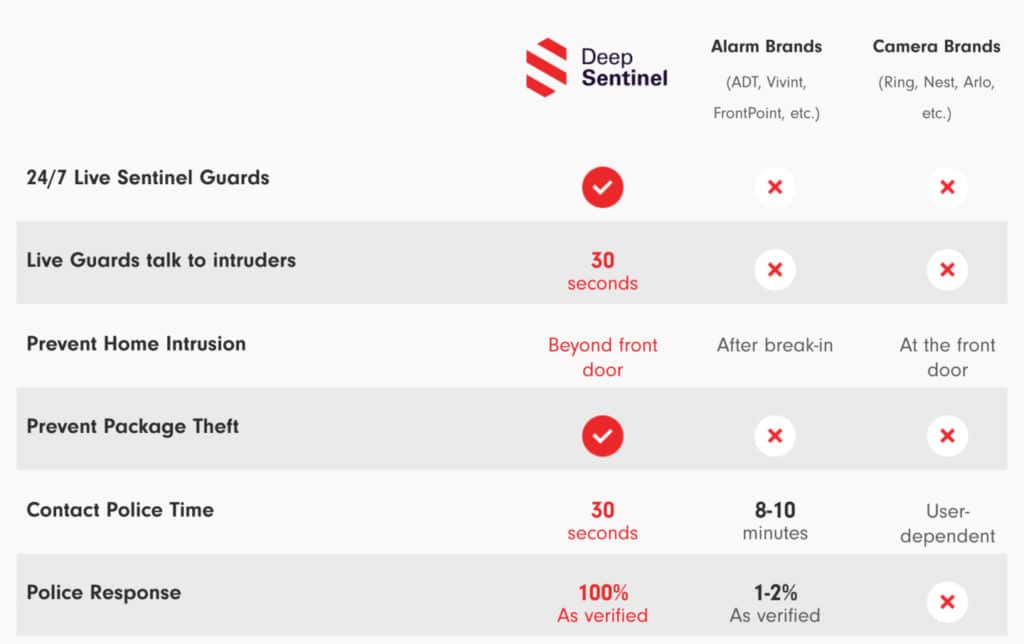 With 24/7 video surveillance, Live Sentinel's highly trained pros (armed with computer vision and wire-free cameras) will confront intruders within seconds of them entering your property and notify law enforcement if necessary. Deep Sentinel is an affordable and intuitive home protection platform equipped with advanced technology to prevent burglaries, package thefts, and break-ins before they happen. For more information, check out Deep Sentinel's website here.