Security Technology Trends: Stay Ahead of the Competition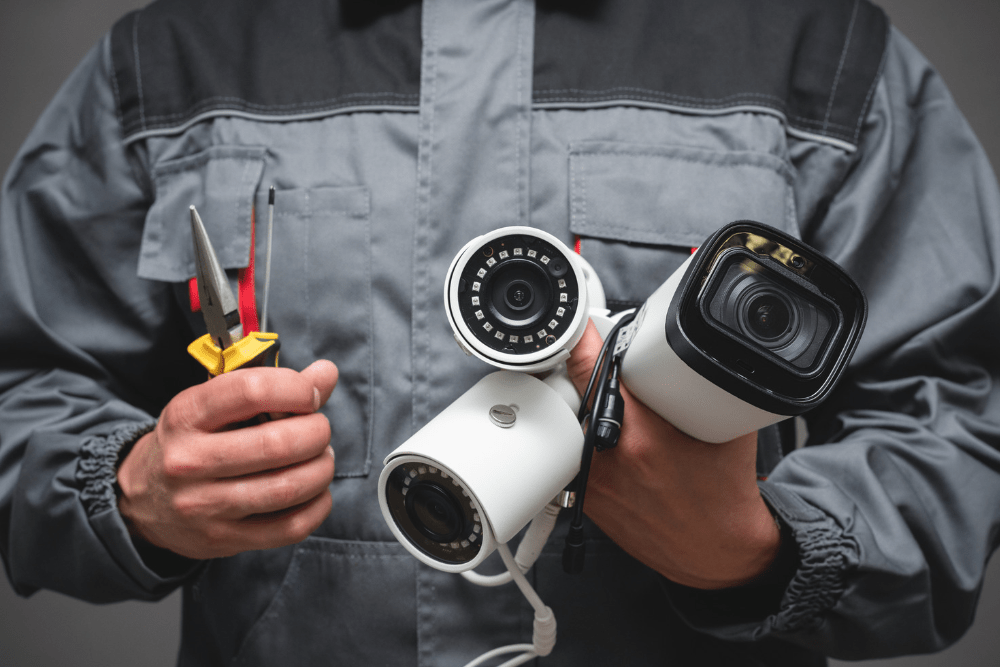 If you're a security system dealer, installer, or managed service provider (MSP), then you likely know: your success depends on staying ahead of the competition. Unfortunately, your competition has grown in the past few years. In addition to other installers and MSPs, you're also competing with global giants like Amazon and Google, which offer low-cost systems that consumers can set up on their own, no installer required. For security dealers to survive, you must offer something a DIY system doesn't. One way to do that: Stay on top of the latest trends in security tech.
Keeping Up with Tech Trends
Knowing current security technology trends enables you to help consumers navigate the dizzying array of options so they can better understand what makes the most sense for them. Below are some of the latest trends and how they can help you differentiate yourself from the global giants.
Trend #1: Artificial Intelligence
Artificial Intelligence (AI) has been a game-changer in many fields. It can sort through data, detect patterns, and make reliable predictions faster than humans.
Credit card companies use it to monitor their customer accounts for fraudulent activity. E-commerce companies like Stitch Fix rely on AI to predict what customers want—and recommend it to them. Siri, Alexa, and other smart assistants wouldn't work without this technology.
In video monitoring systems, AI sorts what "belongs there" from "doesn't belong" faster and more effectively than a human can. It can also pay attention to multiple feeds simultaneously. It may go without saying, but AI doesn't suffer from eyestrain, nod off while on the job, need bathroom breaks, or require caffeine to make it through a long night.
To be clear: AI doesn't eliminate the need for humans. Rather, it gives those humans an edge allowing them to see more, do more, and protect more.
All of this is extremely valuable, especially given recent labor shortages. Quality human security personnel are getting tougher to find. Roughly 50% of respondents in one survey indicated that their security teams were experiencing human resource challenges. Empowering your staff with AI-enabled security can eliminate or lessen these staffing headaches. It can also be more affordable than hiring in a tough market, reducing costs in the long run.
Trend #2: High-Definition Footage
You've probably noticed the grainy footage often used in crime segments on the evening news. Perhaps you've even thought, "How would anyone recognize who that guy is?"
That's where high-definition security cameras come in. With more pixels per inch than ever, they provide crisp, clear footage—the kind of picture someone is used to seeing on their own TV.
If your offering is lagging, here are a few stats to look for in high-def cameras:
Resolution from 2k to 4k pixels
Viewing angles up to 112 degrees wide
Night vision up to 160 feet
One note about that last bullet point—you should also make sure your cameras can maintain those resolutions after dark. Night vision security cameras are must-have items these days.
Initially used by the military, high-def night vision devices allow a camera to see in low-light environments in full resolution. Law enforcement, wildlife researchers, firefighters, and many other businesses are now clamoring for this feature. In fact, the night-vision devices market is expected to double by 2027, according to Report Linker.
Trend #3: App-Based Technology
Smartphones are all-in-one tools.
Customers expect to be able to access security footage from their phones. Homeowners want to see what's happening while they're away at work. Business owners like to check in to ensure everything's as it should be.
In addition to consumer expectations, phone-based security systems are also safer. PIN codes are easy to share. Fobs are easy to lose. Phones, however, have privacy built into them.
In addition to tapping into security feeds, app-based security can remotely lock and unlock doors, adjust a thermostat, and more. You can expect to see more and more app-based security tech in 2023 and beyond.
Trend #4: Biometrics Access Control
As mentioned above, older technology like access cards and key fobs can leave a property vulnerable.
The newest tech comes equipped with biometrics sensors that analyze someone's fingerprints, retina, iris, face, hands, or voice. These systems are often also equipped with AI that quickly matches those scans with verified records.
This tech used to be prohibitively expensive. As a result, it was often only used in top-secret government facilities and high-risk businesses with big budgets. In recent years, however, prices have come down, making it more accessible for smaller companies and even households.
Trend #5: Cameras That Go Beyond Surveillance
In addition to capturing footage, today's cameras increasingly house additional built-in features. These include:
A microphone, which enables someone to hear as well as see what's going on
A speaker that allows the consumer or a guard to talk to and dissuade a potential intruder
A flood light that is triggered by movement
These additional features take a normal security camera that only captures footage of a crime in progress and turns it into a crime prevention tool.
Trend #6: Privacy Tech
Privacy features are where you can seriously set yourself apart from the competition, especially the DIY competition. Ring, for example, made the news when crooks hacked into some cameras—watching families without their knowledge, even harassing some of them.
You can minimize these problems by offering the latest privacy tech. Two-factor authentication and biometrics can stop unwanted people from logging into a feed. Encryption can protect the stored footage. Plus, lots of smart home security devices connect to other smart home tech, which makes them more vulnerable to hacking. The more entry points, the more opportunities to breach. Standalone security systems don't have this susceptibility.
Don't Let Your Competition Pass You By
If you find yourself thinking your security offering is falling behind the trends, then it's time to act now.
Deep Sentinel's AI-enabled security camera monitoring system comes armed with high-definition security cameras, armed with crisp resolution—both night and day. Plus, the cameras don't just record a crime in progress. They stop it from starting by notifying a live guard as soon as suspicious activity is detected. That guard can then intervene via 2-way audio and make it known that law enforcement is on the way.
To top it off, your clients can monitor their systems from anywhere with a user-friendly mobile app. All the latest security technology in one standalone home or business security system.
Add these security technology trends to your offering by joining Deep Sentinel's security partner program. Partners get access to cutting-edge technology, installation support, sales materials, and more. Become a Deep Sentinel security partner today!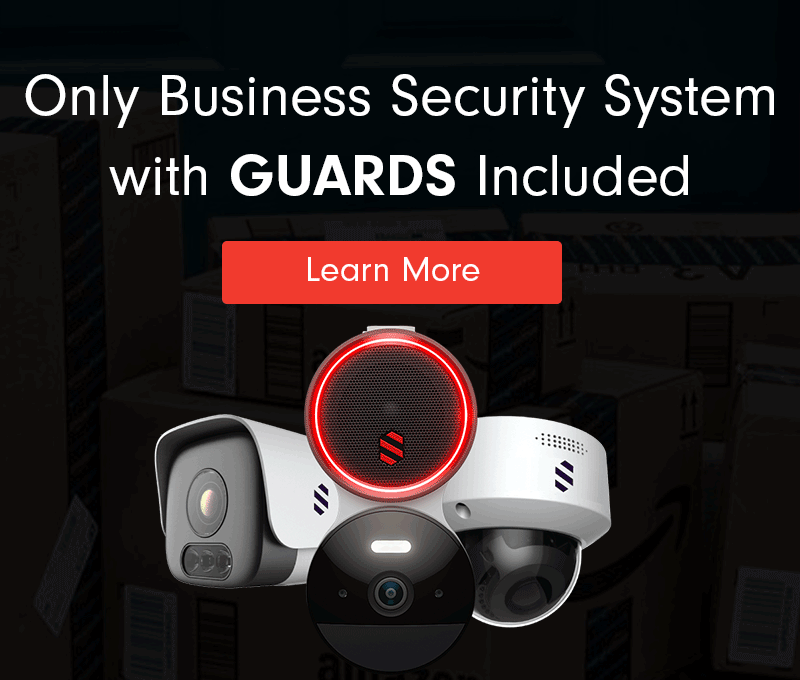 Need a Solution that Prevents Crime?
Deep Sentinel is the only security technology that delivers the experience of a personal guard on every customer's home and business. Visit deepsentinel.com/business or call 833-983-6006