Starting a Cannabis Business in Maine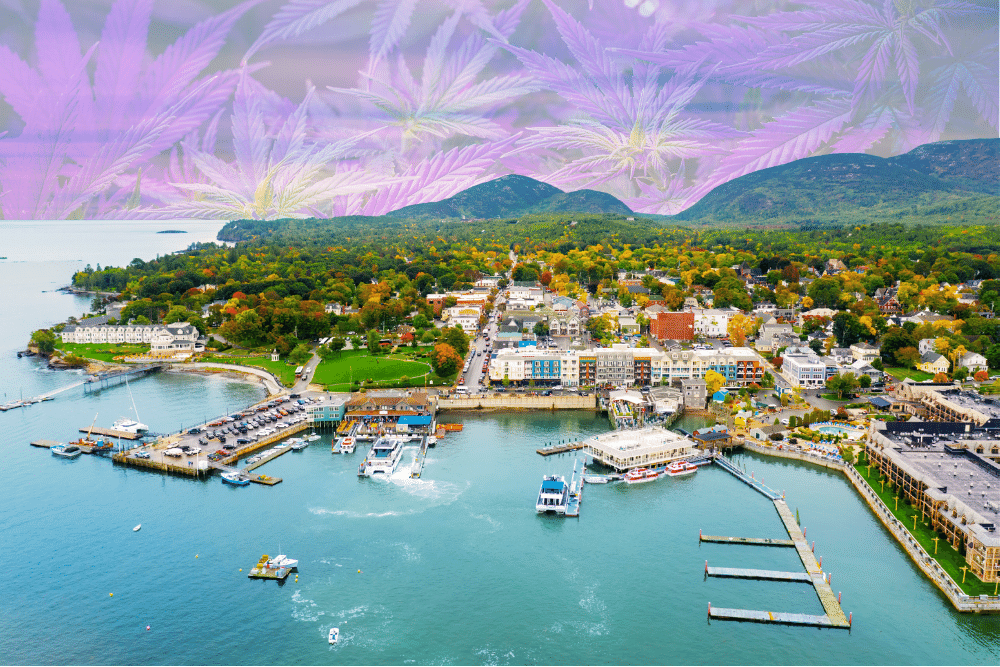 Thinking about starting a cannabis business in Maine? You're not alone. Enterprising souls all over the country are claiming their slice of the exploding cannabis market. However, getting your business off the ground can be a complex process due to the regulatory environment and volatile market conditions. Here are the basics of how to start a cannabis business in Maine.
Cannabis Legalization in Maine
Maine's legalization efforts began in 1976 when the state decriminalized possession. Medical use got the green light in 1999. Interestingly, the cities of Portland and South Portland successfully pushed for legal recreational use before the state did. Then, in 2016, the vote to legalize recreational use statewide was so close that the opposition called for a recount—but the bill passed.
Now, adults over 21 can legally possess, use, grow, gift, and share cannabis in limited quantities. After COVID-19 caused some hiccups, retail sales became a reality in late 2020. Local governments may still limit or prohibit cannabis businesses within their borders.
The legal landscape for cannabis in Maine will continue to evolve over the coming years as bills to permit onsite consumption, easier access to commercial banking, and so on pop up. And, of course, if recreational cannabis were to become legal at a federal level.
Maine's Cannabis Market
Before you start a cannabis business in Maine, it's smart to get a good sense of what the market is doing. How large is your audience, and are they buying?
Legal cannabis sales have skyrocketed since retail operations became feasible in 2023. According to a state report, the industry generated $158 million in sales during 2022, up almost 94% from the year prior. This trend has continued into 2023, which saw three consecutive record-breaking months.
Of course, as the market grows, more businesses are bound to open. The previously mentioned state report shares that the number of licensed adult-use cannabis establishments grew by 62% over the same period. You should expect to see both supply and demand settle down as the industry matures.
Approximately 26% of Maine adults have used cannabis within the past year. That's about 275,000 willing buyers, not accounting for tourists and population changes.
Of course, not everyone purchases cannabis at a retail location, especially in a state that permits private cultivation. (A recent report estimated that about 30% of cannabis in Maine is bought at a store or medical dispensary). So if you're going to start a cannabis business in Maine, you'd better do your homework to make your venture appealing.
How to Start a Cannabis Business in Maine
Read our detailed guide "How to Start a Cannabis Business" for an overview of the process, regardless of your state of operation. Here's a quick overview of the basic steps.
Choose a Business Type: Retailer, medical dispensary, cultivator, distributor, etc.—or industry support services like marketing and legal assistance.
Pick a Location: Mind local restrictions as you search for a brick-and-mortar store or facility.
Business Planning: Start with your intended business model, funding needs, legal structure, audience, and marketing tactics. Then add any other pertinent details. The Maine Small Business Development Center can help.
Legal Steps: Maine's Office of Cannabis Policy is your regulatory hub. You'll need one of five licenses depending on what your business does. You must also register your business so you can pay sales and excise taxes. There are lots of state regulations around marketing, testing, and so on. For a plain-speak summary of the most important laws, see MaineCannabis.org. Contacting a lawyer is also wise.
Get Insurance: A comprehensive policy for your assets and people is a lifesaver in the event of a crisis.
Secure Funding and Banking: Federal restrictions make it difficult for cannabis businesses to work with FDIC banks. Instead, look to local banks and credit unions, private investors, and specialized lenders like FundCanna or Fincann for funding. Getting a bank account may prove tricky, but the extra security makes it worthwhile in a cash-flush business. Check with those same lenders or specialty banks like Safe Harbor Financial.
Open Your Doors!
As you grow, you'll have to make tough decisions like any other business owner about human resources, growth strategies, capital reinvestment, and more. Starting a cannabis business in Maine may not be easy, but it can certainly be worthwhile.
Maine Cannabis Security Regulations
Cannabis stores face very real crime risks. Obviously, the product itself is a high-value target, but large amounts of cash in the building may also attract thieves. To start a cannabis business in Maine, you have to have a state-approved security plan. Some required elements:
Lighting for all gates or points of entry
Commercial-grade locks on windows, entry doors, and doors to limited access areas
A monitored alarm system with sensors at all entry points
High-resolution business surveillance cameras that continuously record all points of entry, limited access zones, areas with cannabis products or plants, and points of sale
Locked product displays
An inventory tracking system
You'll also need to report any security breaches within 24 hours.
The state recommends (but doesn't require) additional security measures like hiring security guards and designating areas for employees to store bags and personal belongings. You can also go the extra mile by adding live security monitoring with AI threat detection and instant professional intervention through Deep Sentinel.
Secure Your New Cannabis Business with Deep Sentinel
If you're starting a cannabis business in Maine, you've already got enough on your mind. You shouldn't have to worry about security, too. Let Deep Sentinel do the heavy lifting.
Deep Sentinel offers the most sophisticated cannabis security solutions on the market. First, an AI security camera determines whether a threat is present on your property. Then, a live guard steps in to intervene and contact law enforcement. The whole process takes less than 30 seconds.
Your new cannabis business is important to you. Give it the best possible protection with Deep Sentinel.
Read More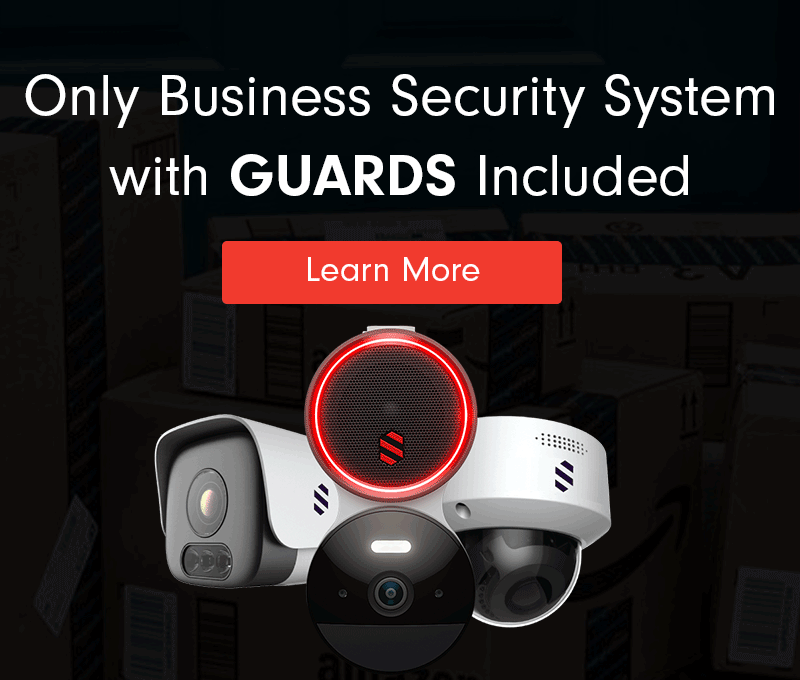 Need a Solution that Prevents Crime?
Deep Sentinel is the only security technology that delivers the experience of a personal guard on every customer's home and business. Visit deepsentinel.com/business or call 833-983-6006