Cannabis Security Plan for Business Owners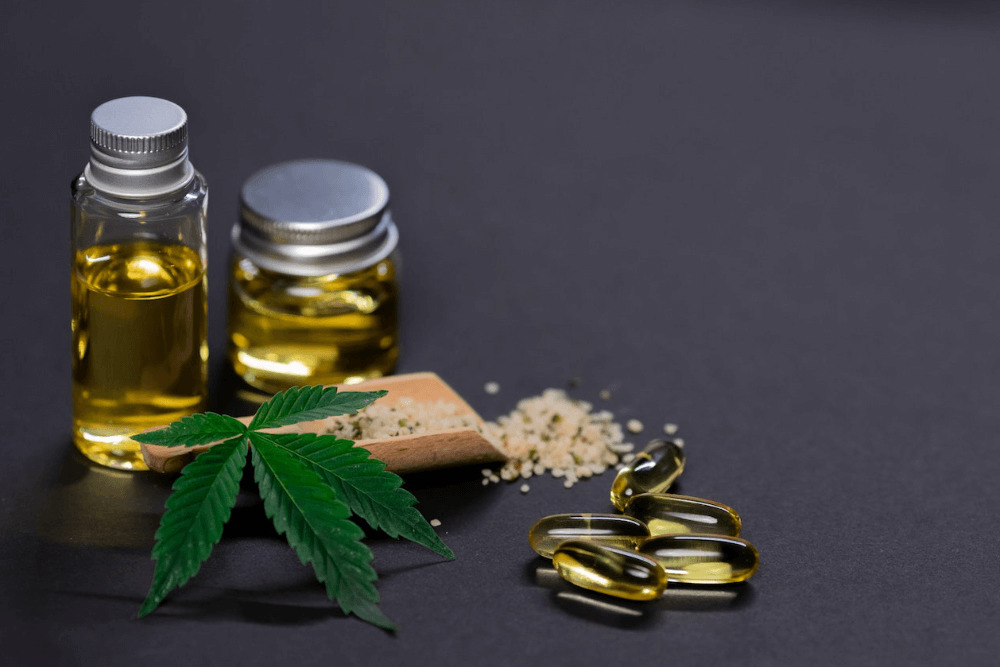 Cannabis is big business. How big? Experts expect the American legal cannabis market to be worth $32 billion by the end of the year. As the owner of a dispensary, there's a target on your back. Nefarious individuals would love nothing more than to get their hands on your inventory and cash. By any means necessary. You need to protect any business, of course. But a cannabis security plan for a dispensary is more than a smart idea… It's also a legal requirement.
You can never have too many cannabis security measures. The threats are real and come from both without and within. Customers, thieves, and employees have their eyes on your inventory. In fact, as much as 90% of financial and product loss in the cannabis industry is due to employee theft.
No dispensary owner has ever regretted extra security measures. Find out what the minimums are in your state, then exceed them.
Start with this cannabis security plan.
Contact Your State and Local Authorities
Regulations may differ slightly depending on your state or even your municipality.
No one knows more about the laws and regulations in your state than the local governing authority. Visitng them should be the first step of your cannabis security plan to ensure you get and stay compliant. In California, for example, the Department of Cannabis Control regulates the industry. In New York, it's the Office of Cannabis Management. Colorado? Contact the Marijuana Enforcement Division.
A simple online search using "marijuana dispensary licenses in [your state]" or something similar should point you toward the appropriate governing body. The National Cannabis Industry Association is another valuable resource to consult.
Then, you can discover the required security measures you must include for your dispensary. Failure to do so can result in loss of license or worse, including hefty fines and criminal charges.
Identify the Threats
Next, conduct a security audit of your building and business. Hire professionals if you're not comfortable doing it yourself.
An assessment will identify assets to be protected, existing threats to them, possible solutions, and some system of control and record. Your assets include your product, obviously, but also cash, financial records, your staff, and more. The threats likely include break-ins, robberies, employee theft, shoplifting, and delivery risks. The solutions will depend on what you find.
Closely examine the perimeter, property, and building. Evaluate your standard operating procedures. Are there obvious weaknesses? Are there ways to do things more efficiently?
Find these things. Write them down. Then think of solutions. This is the basis of your cannabis security plan.
Secure the Perimeter
An unsecured perimeter around your dispensary is a crime waiting to happen. It allows criminals to get up close and gives them time to find a way in. To combat that, you need eyes on your perimeter. And you need light for those eyes. Video surveillance and adequate lighting—either always-on or motion-activated—are the bare minimum you should have around your building.
Surveillance Cameras
Business security cameras capture everyone coming and going. They provide an opportunity to notice and stop suspicious behavior before it escalates into a crime, plus a record of it and the suspect after the fact. Both are invaluable.
There are many types of security cameras. Camera resolution is a key factor. For security purposes, consider nothing less than full HD (1080p) or you won't be able to discern details like faces and license plates. Getting 2K/Quad or 4K/Ultra is even better. Other considerations include:
Look at your options, and go with whatever works best for your needs (and compliance!).
Lighting
The same goes for lighting. There are plenty of DIY options, and security providers will have their own products, too. Consider which features you need:
Timers?
Motion sensors?
Dusk-to-dawn?
Power source?
Few things send burglars scurrying off into the night faster than bright floodlights suddenly illuminating the entire area.
Other Perimeter Defenses
While you're at it, hang a few "No Trespassing" or "Restricted Area" signs around the outside.
More robust perimeter possibilities include fences, barbed wire, anti-climbing spikes, and patrolling security guards. What you choose will depend on your neighborhood, location, legal requirements, and (of course) budget.
Secure the Building
Access control is the name of the game. Who is allowed to come in from outside? When? And under what circumstances?
Doors
Each entry point—including the front door, delivery port, back door, staff entrance, and other intake areas—should have sufficient lighting and a full HD or higher surveillance camera pointed directly at it.
Most states require that every door have commercial-grade, non-residential locks. These are typically not something you can pick up at your local hardware store. You'll need to look at specialists like Cannaspire or Secutech.
How you unlock those high-security doors is another form of access control. You have a few options:
Keys. Who has copies?
Keycards. Better than keys, and can likely keep a record of entrances and exits.
Biometrics like retinal/fingerprint scans or facial recognition. Very high-tech and therefore pricey, but can keep detailed records of exactly who entered and when. Keys or keycards can be stolen. Biometrics can not.
Doors aren't the only way in, though.
Windows
Windows are a frequent target for thieves. And smash-and-grab thefts are common and surprisingly effective. You can prevent and eliminate them by upgrading your windows. Security film, tempered glass, poly-carbon glass, or custom-designed products like Riot Glass are shatter-resistant if not shatter-proof. You may also consider window bars or grates, depending on need.
Additionally, doors and windows should have sensor alarms to alert you to unauthorized access.
Access Control
By limiting and controlling who has access to your dispensary, you better protect the assets within it. During business hours, you'll also need a check-in area. Every customer, employee, vendor, contractor, and delivery person must be identified and tracked when entering a marijuana dispensary. The more you know about the people inside your business, the better your security will be.
Secure the Inside of the Dispensary
Good security doesn't stop at the door. It continues inside, too. In fact, regulations require it.
Your dispensary's cannabis security plan must cover inventory, cash, confidential records, and more. It must include every room and workspace—including the retail floor, checkout, offices, product storage rooms, and product prep areas—to not leave any blind spots.
Security by Design
You can accomplish much of this with the proper dispensary layout. Popular choices include:
Kiosk model
Mobile model
Pharmacy model
Bank model
Each has its pros and cons. There is no one solution that will work for every location.
Interior Cameras
You'll need HD business surveillance cameras everywhere. Perhaps you'll use the same ones inside that you placed outside, or perhaps not. Examine the available options.
Beyond just a compliance issue, cameras deter both employee theft and shoplifting. They'll record break-ins and armed robberies. High-quality surveillance cameras are crucial to any security plan for cannabis dispensary operations.
Inventory Access
Your inventory should be kept under lock and key in reinforced storage rooms, safes, or vaults, ideally with biometric technology rather than simple keys. If it's out on the retail floor, it should be safe in locked display cases with strong security glass.
Access to any and all inventory should be strictly controlled, tracked, and monitored. Employee keycards or ID numbers make tracking and reporting that much easier, especially if combined with a cannabis-specific point-of-sale system like IndicaOnline, Cova, or Blaze.
Storage rooms, vaults, and display cases should be alarmed to warn of unauthorized attempts to access. If access to product requires a keycard swipe, fingerprint scan, or employee ID number, it's essentially impossible for anyone to get their hands on it without knowing exactly who it was.
Other Interior Security Measures
Never forget the importance of good lighting. Your storage rooms, retail floor, work rooms, and delivery port should be well-lit. That way, both staff and cameras can see what's going on at all times.
Your state and local laws may require a security guard. If so, hire only professional guards with appropriate training. Have them visible on the retail floor (by the front door) at all times. Even if not required, hire guards if you can afford to do so. Their presence is an excellent deterrent before and intervention during a crime.
Secure the Assets
Cannabis isn't the only thing that crooks are after. And those "crooks" might come from unexpected places
Product
Your inventory is your primary asset and must be protected at all costs. Use a system to track access and sales. This is good security practice as well as required by every state. Once you've secured the product in the dispensary, consider how you handle it when it's on the move.
Document standard operating procedures for inventory management, security protocols, receiving a delivery, end-of-day checklist, and more. Make sure every employee reads, follows, and has access to them.
Cash
You probably have plenty of cash on site, especially if your customers prefer to avoid paper trails. Some states and banks make it difficult for cannabis dispensaries to open a business account. Keep a small amount of cash upfront for change, but the bulk in a safe or vault.
Preventing Internal Theft
In addition to the security measures already mentioned—surveillance cameras, biometric access, security glass, strong locks, and more—the biggest threat to your product may very well be your own employees. Begin every hiring process with a thorough background check using a third-party service like Checkr. Are they who they say they are? Do they have a criminal record?
Schedule at least two employees at all times to remove any temptation to steal cash or product. Pay a living wage and treat your staff with dignity and respect.
Transportation
Do you frequently have staff carrying large sums of money or product around with them for deliveries or deposits? Do they do so in their own vehicle? This is obviously not the strongest solution.
Find a dedicated cannabis security provider for cash and product transportation. Cannaguard in Oregon, MPS Security Services in Colorado, and many others across the country provide armored cars and trained guards for the legal marijuana industry.
Doing everything to keep your inventory safe in your dispensary only to lose it en route to another location is frustrating and costly. Don't fall victim.
Protect Your Cannabis Dispensary with Deep Sentinel
Deep Sentinel is revolutionizing both residential and business security.
Our cannabis dispensary security solution is the only service to include video surveillance inside and out with live guards.
Deep Sentinel's motion-activated cameras exceed state minimums for resolution, FPS, and storage. In addition, they include built-in floodlights, night vision, high decibel alarms, and 2-way audio to engage with suspects.
Artificial intelligence makes after-hours surveillance affordable and precise. It dismisses non-threats and only notifies live security guards of verified suspicious behavior and individuals when it happens. The guards evaluate and engage within seconds, notifying the police of a verified crime in progress as necessary.
From start to finish? 30 seconds or less.
So, is it possible to be fully compliant and secure and still maintain a healthy bottom line in the cannabis industry? Yes, if you make Deep Sentinel part of your cannabis security plan.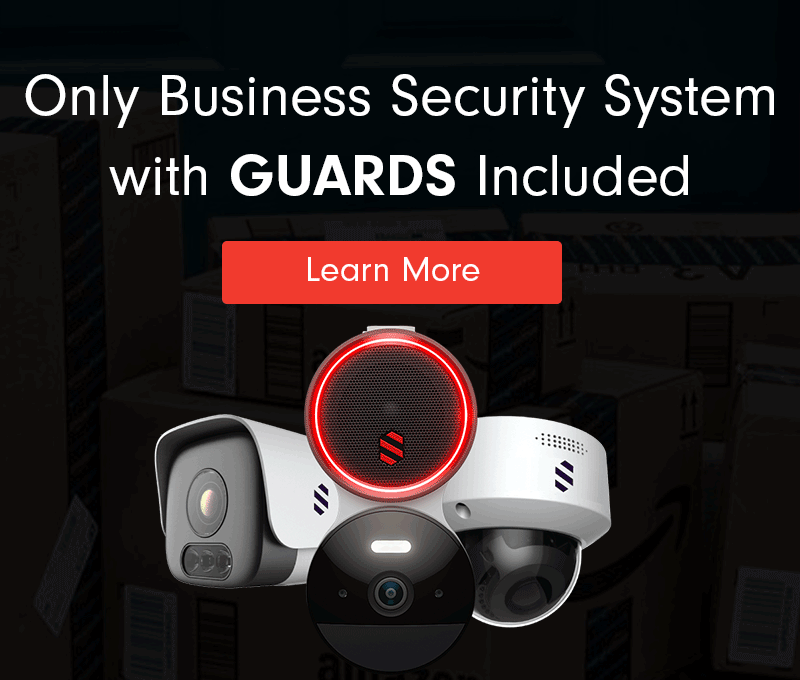 Need a Solution that Prevents Crime?
Deep Sentinel is the only security technology that delivers the experience of a personal guard on every customer's home and business. Visit deepsentinel.com/business or call 833-983-6006