Top 3 Ways To Protect Your Home
Americans are leading more active lives, and spending time on the go. As a result, home burglaries and home invasions are more of a threat than ever, as Americans spend more time outside of the home and traveling. Police in many cities are no longer responding to alarm calls without verification, and crooks and thieves are no longer deterred by Ring or other smart home cameras. Modern problems require modern solutions. We've put together this list of the top three ways to protect your home in 2020: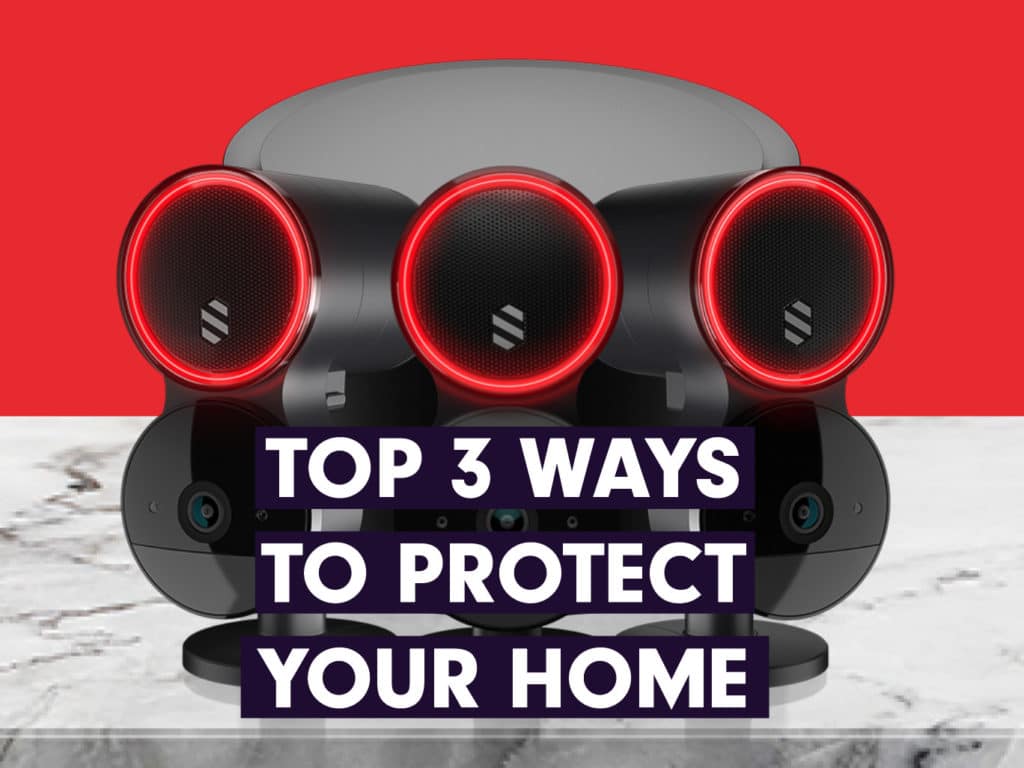 1. Research Deep Sentinel
Deep Sentinel is the only proactive security system- designed from the ground up to intervene before any alarm would. With one Deep Sentinel camera installed, effectively a Guard On-Duty is installed at a new outpost on your home. Anytime a person steps in front of the camera, a Guards see that person in real time. Why does this matter? With a Guard On-Duty always watching – potential thieves and criminals will be seen and told off before any other alarm can intervene.
Our security experts are ready to provide a satellite assessment of your property today. Give us a call at 833 983 6006 or schedule a call at your convenience and we'll help you understand how Deep Sentinel can protect your home better than any alarm or camera, combined.
2. Purchase Deep Sentinel
Using our online customizer, its easy to configure a system right for your home. Once you've purchased a Deep Sentinel system, we'll set it up it in our head office, then ship it free via Fedex. When you receive your system, you'll be guided by the Deep Sentinel App to install the system at your home. The best part – it only takes one screw to install each Deep Sentinel camera, and now cameras are available in wireless and hardwired options.
3. Say Hello to Your New Guards On Duty
Once you've installed the cameras, the best part is saying hello to your new Guards On-Duty. Simply stand in front of the camera – with arms raised above your head signaling OK (🙆) – and if the red ring is spinning, a Guard will say hello to your and confirm your system is working. This confirms that anytime that red ring is spinning on the camera, rest assured, our A.I. is working and our Guards are watching. Standing by, any time a person is there, ready to proactively prevent crimes from happening. No other camera or alarm can do this.