What to Do If You're Locked Out of Your House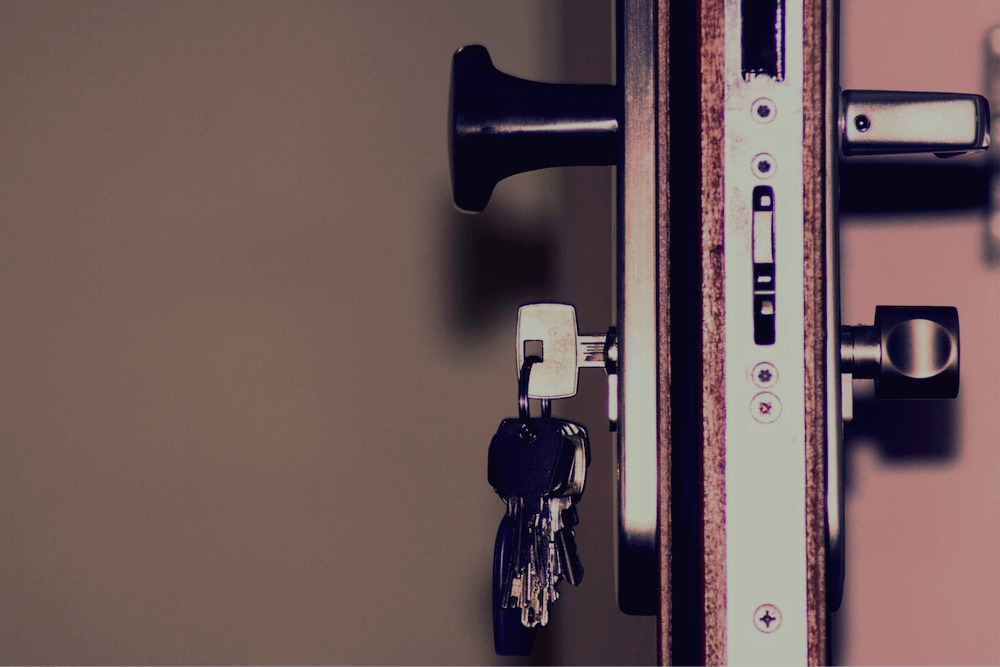 How many times have you rushed out of the house only to realize you've left something behind? This usually doesn't up-end your entire day. That is, unless that something is a key to your home. Here's what to do if you're locked out of the house. And better yet, we'll show you how to prevent being locked out at all!
What to Do if You're Locked Out of the House
Check all entrances: Circle your home's exterior and check each window and door you can reach. You may get lucky and find one unlocked. With some acrobatics, you'll get back inside. Just don't break anything open, or you could end up with injuries plus a hefty repair bill.
Track down a spare: Did you make copies of your house key to give to a friend, neighbor, or family member? If so, see if they can drop it off. Or if you hide a key outside, it's time to find your clever hiding spot.
Use your car: Your vehicle may contain a built-in garage door opener or a removable remote that came with the house. If the door from the garage to the interior of your home is unlocked, you're in. (You really should lock that door for security reasons, but worry about that later.)
Try your garage door keypad: Your garage door system likely has a keypad opener. And hopefully, you remember the code. Drawing a blank? Try numbers that are important to you, like family birthdays. Did you share the code with any friends or family members? A contractor? Call these people to prompt your memory. Pro tip: Look up your keypad's instructions online to make sure you're pressing the correct "send" button.
Call a locksmith: Once you've exhausted other options, bring in a professional. Aside from wondering who to call when locked out of a home, be aware that hiring a locksmith may involve unexpected costs. A locksmith isn't magic. Often, their tools and techniques will work. But sometimes they won't. The locksmith may have to resort to drilling out your lock and deadbolt. The homeowner usually absorbs the costs of any damage.
I'm Locked Out of My House… Who to Call?
Before you dial the nearest locksmith, here are a couple of helpful tips. After all, you want someone reputable and helpful for this important task.
Ask trusted friends and family members for recommendations.
If searching online, always vet the locksmith company:

Do they have a professional website?
Is it a local address?
Are there glowing reviews online?
When you call, does the receptionist seem legitimate?

Request their licensing or credentials. Many states require specific certifications for locksmiths. If they can't provide these, call someone else.
Ask for an upfront quote. A reputable locksmith will provide a rough, realistic estimate. And don't be afraid to call a few services to compare.
Look for a locksmith that offers 24/7 service. You might have to wait for an available technician, and you probably don't want to get bumped to the next morning.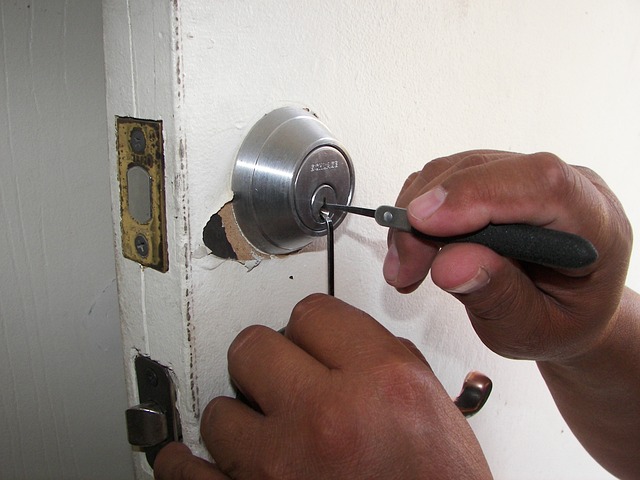 Avoid Being Locked Outside Again
Once you've experienced the anxiety and inconvenience of being locked out of your home, you'll want to take preventative measures to make sure it doesn't happen again. And even if you haven't locked yourself out before, you want to do what you can to avoid this headache. Consider taking the following preventative steps to avoid being locked out.
Make Copies of Your Keys
It's hardly a new concept, but many homeowners forgo making duplicate keys. Not only should you make a house key for each adult in the house, but you should also have spare keys for each of your home's entry points. You don't need to carry them around every day on your keychain, but keeping them in a secure location could end up saving you in the future. A mechanical room, garage cabinet, or office are ideal storage locations for your spare keys.
Use Hide-a-keys
You might be picturing the black rectangular box you used to mount under your vehicle, but hide-a-key options have come a really long way since then. Whether it's a faux rock, landscaping decoration, a lockbox, or just about anything else you can conceivably hide a key in, there is an ever-growing number to choose from. The key is (no pun intended) finding one that matches the exterior aesthetic of your home. Don't get something that appears to be out of place. Your hide-a-key should blend in naturally.
Try Inconspicuous Placement
Hiding a key outside where others wouldn't think to look is a cost-effective and logical method to avoid being locked out of the house. But steer clear of the places unwanted guests are most likely to look. Avoid putting a key in common hiding spots, like under doormats, atop the door jamb, inside a flower pot, and in other easy-to-access areas. As a general rule, the further away from an entrance, the better. That could be under a landscape block that encircles a fountain in the middle of your yard, attached to a swing set, under your siding, or any other place that isn't likely to be visited by strangers.
Distribute Keys to Friends and Family
This is a common practice for those who travel frequently, but even homeowners who prefer to stay close to home can implement it with great success. What should you do with the spare keys that you've made? Besides stashing them around the home or in a vehicle, trusted friends and family members are also excellent options.
Now, the idea here is not to give a key to every relative. There are a few conditions to consider.
Do they live close by?
Is their schedule flexible enough to allow them to leave home or work when you need them to bring you the key?
Will they safely store the spare key and keep track of it, so they won't come up empty-handed when you need them most?
If the answer to each of these questions is YES, then you've found a suitable candidate for the job.
Get New Locks and Handles
Many homeowners are embracing technology and integrating it into their home security. Whether it's a security camera system (like Deep Sentinel) or even lighting, sophisticated technology can take care of many functions in a home. Such innovations have also made their way into handle and lock mechanisms.
If you had to call a locksmith and now need to change your locks, this might be the perfect time to upgrade to smart locks. These systems allow you to use keys as a backup solution, but they primarily operate via a keypad directly on the handle, a fob, or even from a smartphone.
Keep a Set at Work
If you spend most of your time outside of your home at your job, why not keep a set of house keys at work? This is a simple solution for those with a secure office, lockable desk, or locker. Otherwise, assuming you have a good relationship with the front office staff, you can ask them to hold on to your key. Only go this route if they have a secure place to store it, such as a desk or a separate office space. Do NOT keep your key in a common area like a break room, cafeteria, or mechanical room.
Increase Your Awareness
The plain and simple fact is that it's easy to get distracted when leaving your home. Maybe it's during your morning routine of leaving for work, walking the dog, going for a jog, or dropping the kids off at school, but these are critical times that require you to be mindful of what you're doing. Slow down, run through a mental checklist of must-haves, and greatly reduce your chances of something going wrong.
Never Get Locked Out Again
A note for Deep Sentinel users: If you're locked out, be prepared to identify yourself with the live security guard team while you're rooting around your doors and windows. After all, you don't want to be mistaken for a burglar!
Follow these tips, and you'll never find yourself on the wrong side of your door again. Or, if it happens, at least you'll know what to do.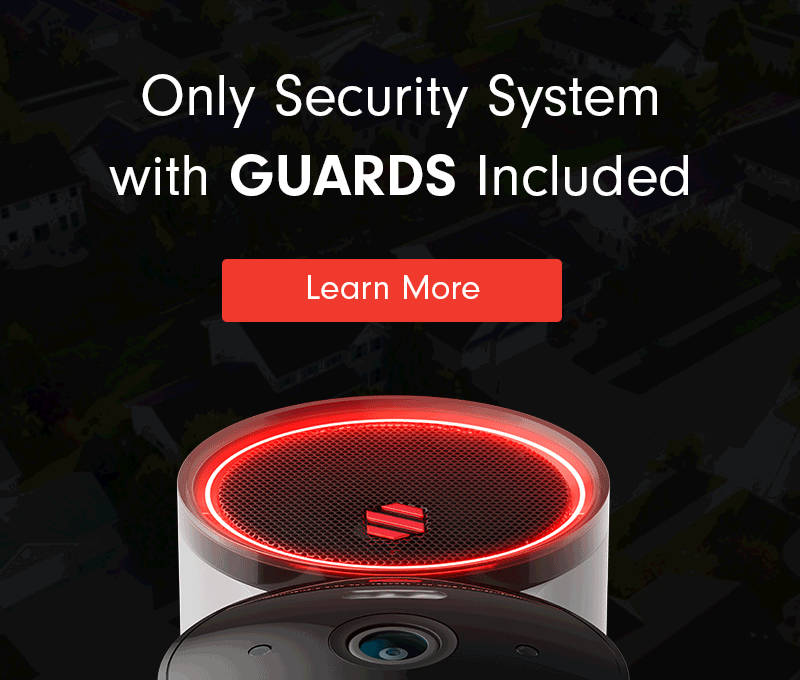 Need a Solution that Prevents Crime?
Deep Sentinel is the only security technology that delivers the experience of a personal guard on every customer's home and business. Visit deepsentinel.com or call 833-983-6006