Deep Sentinel to Showcase at CES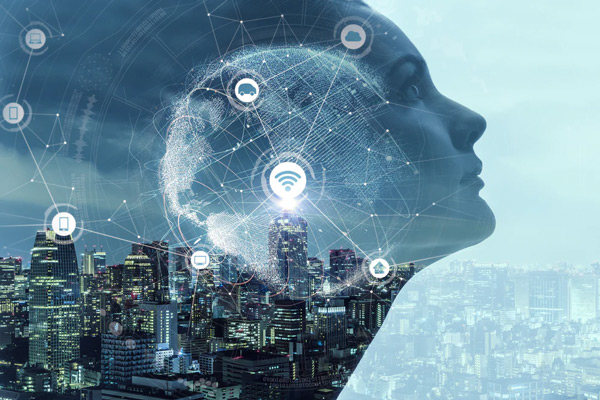 Company to give a first public demonstration of disruptive AI-powered home security platform
New York, NY – November 7, 2018 – Deep Sentinel, the only home security system that provides live security guards protecting your home 24/7, today announced the company will showcase its flagship product, the Deep Sentinel Smart Home Surveillance system, at CES events in New York and Las Vegas.
Smart Home Surveillance System in Las Vegas and New York
Powered by proprietary artificial intelligence (AI), the Deep Sentinel system brings to market an affordable home security service currently only available to the rich and famous. Deep Sentinel provides such incredible value compared to other home security services because its AI intelligently reduces the number of events, dismissing incidents like trees blowing in the wind or a neighbor driving by a user's front yard. This enables real live, trained security guards to respond intelligently to real threats around a customer's home. These CES events will mark Deep Sentinel's first public demonstrations of its disruptive home security platform.
Deep Sentinel will first take part in a special showcase at CES Unveiled New York, the official CES kickoff party, on November 8, 2018. Deep Sentinel will then travel west to showcase at CES Unveiled Las Vegas, the official CES media event, on January 6, 2019. Finally, Deep Sentinel will exhibit at CES 2019, performing live demos in the CES Smart Home Marketplace January 8–11, 2019.
"CES is the global stage for innovation and Deep Sentinel is ready to unveil the future of home protection," said David Selinger, CEO and co-founder, Deep Sentinel. "Our Smart Home Surveillance System leverages LiveSentinel™ video surveillance security guards and cutting-edge AI technology to address problems that have plagued home security such as false alarms and slow response times. We look forward to sharing our innovation at CES and invite attendees to stop by our booth to see how Deep Sentinel is disrupting an entire industry."
CES Event Details:
CES Unveiled New York, NY
WHAT: Deep Sentinel to showcase Smart Home Surveillance System
WHEN: November 8, 2018
WHERE: Metropolitan Pavilion –125 W 18th St, New York, NY 1001 (Location between 6th & 7th Ave.)
CES Unveiled Las Vegas, NV
WHAT: Deep Sentinel to showcase Smart Home Surveillance System
WHEN: January 6, 2019 – 5:00–8:30 p.m.
WHERE: Shoreline Exhibit Hall, Mandalay Bay – 3950 S Las Vegas Blvd, Las Vegas, NV 89119
CES 2019 Exhibit Hall
WHAT: Deep Sentinel to showcase and demo Smart Home Surveillance System
WHEN: January 8–11, 2019
WHERE: Booth #40337 Smart Home Marketplace – Tech West, Sands Expo, Level 2, Halls A–D, The Venetian, 201 Sands Ave, Las Vegas, NV 89169
"CES Unveiled always marks the run up to Las Vegas, CES," said Robin Raskin, founder of Living in Digital Times. "It's the first place we get to see the best of the season. We're really happy to showcase Deep Sentinel as a great example of the kinds of exciting innovation we'll be seeing in cloud, AI, augmented reality, and new wearables."
The Deep Sentinel Smart Home Surveillance System is an all-in-one home security camera system that combines next-generation wireless cameras, artificial intelligence and human intervention to fix home security for good.
About Deep Sentinel's Smart Home Security System
Deep Sentinel delivers an unrivaled, next generation approach to home security as the only system that provides live surveillance by trained security guards enabled by the internet and propriety artificial intelligence. LiveSentinel™ 24/7 video surveillance guards, armed with artificial intelligence, computer vision and wire-free cameras, confront intruders within seconds of them entering into your property line and notify law enforcement if necessary. Deep Sentinel's intuitive and affordable home protection platform is the only system equipped with advanced technology to actually prevent burglaries, auto break-ins and package thefts before they occur.