Dispensary Security Audit: 6 Areas to Evaluate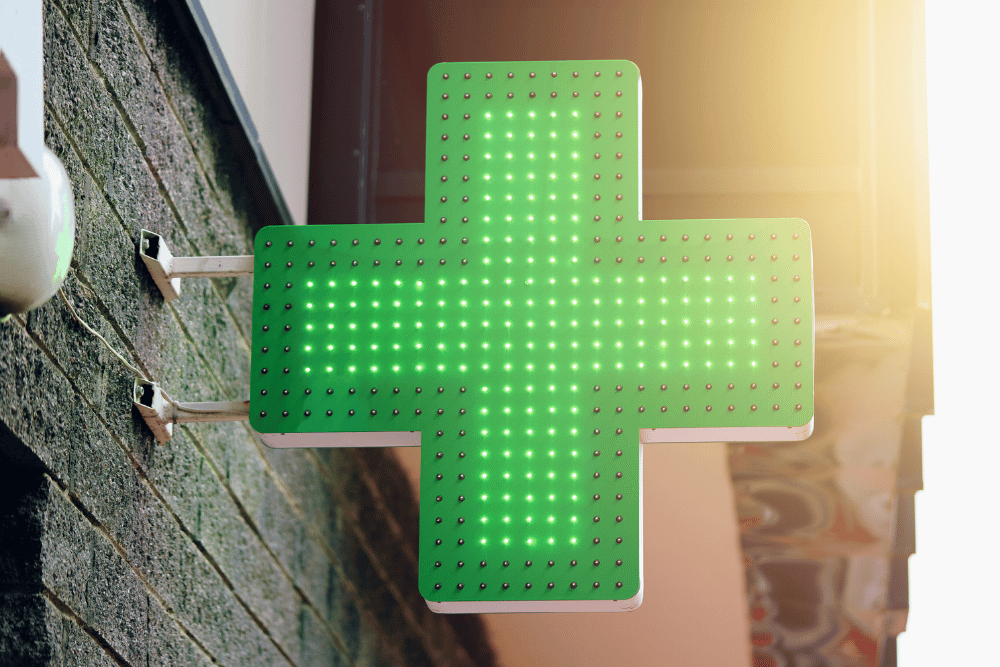 It's no secret that cannabis dispensaries often have lots of cash and high-value inventory on hand. As many other businesses go cashless in favor of tap-to-pay, credit cards, and mobile payment options, cash-heavy businesses like cannabis stores are even bigger targets. For those reasons, smart owners and managers rely on a dispensary security audit to patch vulnerabilities before it's too late.
The Importance of Dispensary Security Audits
A security audit helps you compare your current security measures against best practices. In addition to helping you see your strengths and risks, it's the first step toward creating a roadmap for improvement.
A security audit can do more than protect your cannabis dispensary from theft and other security risks. It also can help you stay compliant with insurance requirements and state regulations.
As you likely know, many states require precise security requirements for cannabis businesses. These rules can be incredibly granular, even stating the type of security devices you must have on your property. Failing to maintain your security system may net you hefty fines and potential licensing delays.
The Dispensary Security Audit Checklist
Whether you do this evaluation yourself or hire a security professional, it's essential to get it done. Here are the main areas to check.
#1: Video Monitoring
Many states have specific requirements for cannabis dispensary video monitoring. If you aren't familiar with what your state requires, contacting state authorities or looking up local regulations is a good idea. Generally, a dispensary surveillance system should have:
High-definition resolution
Built-in speakers and microphones which allow a security team to scare away a potential intruder
High-capacity storage that allows you to maintain footage for several months
Night vision for low-light conditions
If your cameras aren't up to snuff, it's time to upgrade.
#2: Access Control
Even if they don't completely stop a thief from breaking into your dispensary, control points—such as fences, doors, and locked interior rooms—will slow thieves down. That gives your security team or local law enforcement more time to show up and catch the bad guys.
Check all access points on the premises and determine what form of access control makes the most sense. There are many options out there, including systems that require credentials, PINs, or biometrics rather than ones that rely only on a lock and a key. As with video monitoring, many states regulate the securing of access control points, so check your regulations to ensure you're compliant.
#3: Alarms
If you have alarms, check to see that they are in working order. If you don't have alarms, make sure your cannabis dispensary has the following:
Intrusion alarms
Glass break sensors
Fire alarms
Motion detection in all rooms
Not to sound like a broken record, but local regulations may dictate your minimum alarm system needs.
#4: Security Monitoring
The faster law enforcement arrives at the scene, the lower the likelihood a thief will get away with lots of cash or product. That's why you'll want someone monitoring your security video feeds.
One option: An on-site security team that patrols the premises. Of course, hiring security guards is expensive, and guards are only human and therefore prone to human errors.
Another less costly option: AI-enabled camera monitoring services. Within seconds, these next-generation security systems can detect a threat and alert security. Unlike older systems, they're also much less likely to set off a false alarm. And they provide comprehensive coverage inside and out, with no shift changes or coffee breaks.
#5) Background Checks and Training
Employee theft is the most common way cannabis dispensaries lose product and cash. To reduce your risk, ensure your hiring practices include a robust screening and vetting process. At the very least, require a criminal history background check for all new hires.
You'll also want to offer security training for staff so they know what to do when shoplifting and other threats arise. Several times a year, it's a good idea to do a test run to ensure employees remember the security protocols.
#6) Inventory Security
All inventory and cash should be transported in armored vehicles to ensure maximum security. During non-working hours, secure these in a locked room, vault, or safe rather than keeping them in display cases.
If you use a safe, make sure it's at least 750 pounds, is bolted to the floor or wall, and has a UL rating or TL-30 or TL-30×6. That means it will take thieves at least 30 minutes to crack it.
Develop Your Dispensary Security Plan
After reviewing this list, you might have spotted a few vulnerabilities. Use those findings to create an improvement plan.
If all of this feels like a headache and extra expense, know that your security audit may help you find vulnerabilities you may otherwise never consider. Also, know that there are options out there that are both affordable and effective.
A dispensary security audit does more than keep you, your employees, and your customers safe. Once you take the time to address your vulnerabilities, you to focus on what you do best—running your business—without the fear of major losses due to a break-in.
Deep Sentinel Is Here to Help
Deep Sentinel offers the latest cannabis security solutions to protect your business.
Our wireless security cameras and PoE camera systems exceed state requirements. Each comes with high-definition picture quality, two-way audio, sirens, and night vision.
On top of that, the system uses AI to differentiate between trespassers and passing wildlife, flapping flags, or blowing leaves. When AI detects a threat, a live guard immediately checks the feed, assesses the situation, intervenes, and notifies the authorities.
The lag time between "threat detected" and "police are on the way" is just 30 seconds. That's the shortest in the business.
Staying protected, proactive, and compliant is possible without spending a fortune. High-quality cameras, high-decibel alarms, live camera surveillance, and two-way audio are effective security measures and powerful crime deterrents. Go beyond the minimum without spending to the maximum.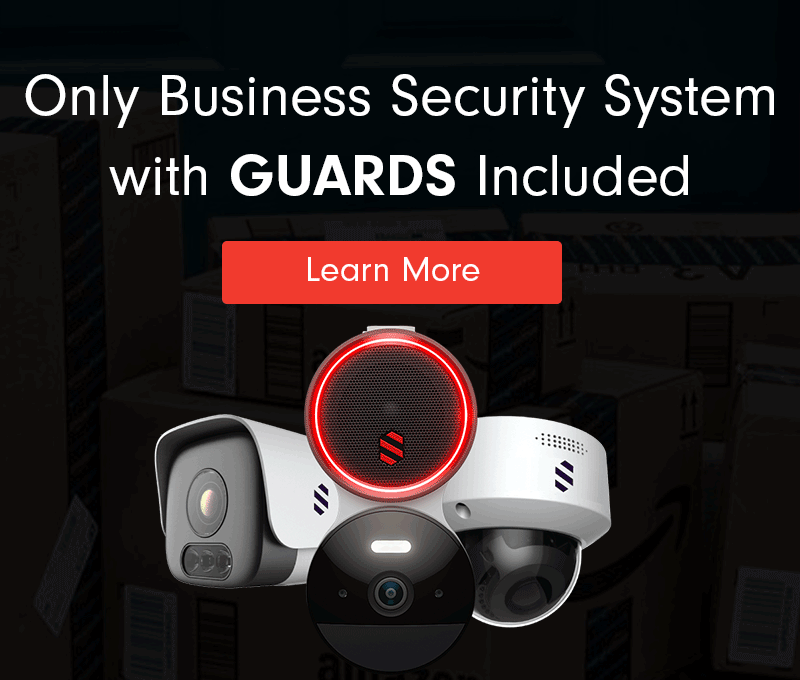 Need a Solution that Prevents Crime?
Deep Sentinel is the only security technology that delivers the experience of a personal guard on every customer's home and business. Visit deepsentinel.com/business or call 833-983-6006