Starting a Cannabis Business in Alaska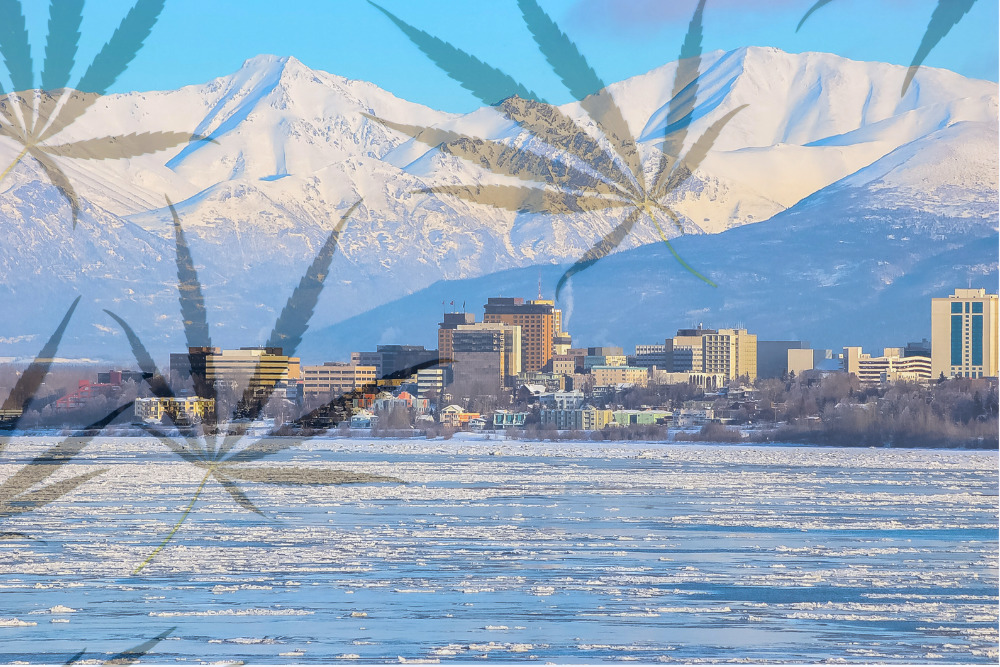 If you're thinking about starting a cannabis business in Alaska, you're probably wondering what steps are involved. Get your new venture off the ground with this guide. We'll walk through legal requirements, business planning, security, and more.
A Brief History of Cannabis Legalization in Alaska
Alaska might be the "Last Frontier," but it was one of the first states to enter the frontier of legalized cannabis use. But it hasn't been all smooth sailing.
In 1975, Alaska decriminalized cannabis, making it the second state to do so. Shortly after, a unique court ruling determined that an adult's right to privacy included owning and using a small amount of marijuana at home. Then, in 1990, possession was re-criminalized. Medical use got the green light in 1998. After two failed votes in 2000 and 2004, Alaska finally legalized recreational cannabis use in 2014.
Now, adults over the age of 21 can possess up to one ounce of cannabis and up to six plants. Usage is legal in private spaces and some stores with onsite consumption permits. The bill that legalized possession also legalized retail sales at licensed dispensaries. The first Alaskan dispensary opened in October 2016, and many have since followed suit.
The Cannabis Market in Alaska
Before you open a dispensary (or even get too deep into the consideration phase), it's important to know how much potential your business will have. How large is Alaska's cannabis market?
Legal cannabis sales have grown pretty consistently since that first dispensary opened in 2016. Researchers estimate that the market should exceed $130 million in sales this year. That's impressive for one of the least populous states in the country, with just over 736,000 residents as of the 2020 census.
A big contributor to this growth is tourism. The first few cannabis-friendly states have enjoyed a surge of interested visitors from states without successful legalization efforts. Some Alaskan retailers estimate that up to 20% of their cannabis sales are to tourists.
This reliance on tourism hurt the industry slightly during COVID-related travel restrictions, but retailers are still going strong. After all, around 19% of Alaskan adults are current cannabis users.
With a large and growing cannabis market in sight, it's tempting to claim a slice of it for yourself. So here's how to go about starting a cannabis business in Alaska.
Types of Cannabis Businesses
Starting a dispensary in Alaska isn't your only option. If you'd like to be involved in the cannabis industry, there are several business types you can explore:
Retail: Selling cannabis, edibles, CBD oil, and related products for personal use. Some retailers also offer onsite consumption, much like a bar.
Cultivator: Breeding and growing plants, which you can then sell to retailers or manufacturers.
Manufacturer: Extracting THC and CBD for cannabis products or manufacturing the products yourself.
Laboratory: Testing products for safety, quality, purity, dosage, etc.
Distributor: Moving cannabis products from one business or location to another.
Hybrid: Pairing cannabis products or consumption with another popular activity, like painting, yoga, and so on.
There are plenty of other ways to be involved in the industry without directly interfacing with cannabis products. Cannabis businesses, like any other, require support services like legal work, marketing, packaging, … the list goes on. These can be great options if you don't want to (or can't) get a license.
Note: Alaska licenses "retail stores," not "dispensaries." Because "dispensary" is frequent in common usage, we use these terms interchangeably.
How to Start a Cannabis Business in Alaska
Now that you've narrowed your focus, it's time to get started. The exact process of starting a cannabis business in Alaska will vary slightly depending on the type of enterprise you operate, but there are several common steps you'll follow if your business is directly involved with cannabis plants or products.
Create a Plan
Any successful business starts with a solid, coherent plan. This step is essential to ensure feasibility before you get too invested.
If you've run a business before, you might be able to create a business plan on your own. For those new to entrepreneurship or those who simply want extra help, look for an incubator in your area. The Alaska Small Business Development Center is a good place to start.
A business plan can be as simple or as complex as you like. However, yours should at least include these items:
Business Model: What products or services are you offering? How exactly will you generate profits from these offerings?
Funding: How much money will you need to get started, and how will you secure those funds? (More on this below.)
Management: What legal entity will your business be (LLC, sole proprietorship, etc.)? What staff do you need? What is your organizational structure like?
Niche: What unique need does your business fulfill? Why would customers choose you over anyone else?
Target Market: Who are your customers? What do you know about them? Think beyond demographics like age or location–who are these people?
Marketing: How will you spread the word about your product or service?
There are plenty of other aspects to map out once you've covered the basics and established that your business is viable. For example, you might want to consider who you'll be competing with, who you can partner with, what upstream and downstream distribution channels you'll need, and what you can reasonably expect from a revenue perspective.
Starting a cannabis business in Alaska isn't easy, but if you do your homework, you'll know whether you're on the right path. This should be a dynamic document that grows and develops as your business grows.
Applications, Licenses, and Other Legal Considerations
The cannabis industry is one of the most highly regulated sectors there is. If you want to participate in the market, you have to follow all relevant laws and regulations to the tiniest detail. Look to the state's Alcohol & Marijuana Control Office for guidance.
A critical step for any cannabis-related establishment is securing a license. Alaska offers six distinct marijuana licenses:
Retail Marijuana Store
Standard Cultivation Facility
Limited Cultivation Facility
Marijuana Product Manufacturing Facility
Marijuana Concentrate Manufacturing Facility
Testing Facility
Applying is a multi-step process. You'll need to submit an operating plan, fingerprints for every person with a financial interest, proof that you notified your city council about your proposal, and so on. The exact documentation differs based on the license type. These tasks might be cumbersome, but you need to complete all of them to get your business off the ground.
Be aware that some municipalities in Alaska have chosen to prohibit marijuana establishments. Do your due diligence with your local government to see if your business will be allowed.
The Alcohol & Marijuana Control Board publishes a list of other steps you'll need to follow after getting your license, like getting a handler permit and scheduling a site inspection. You must also register to pay the ever-important excise taxes. Consider engaging an attorney to ensure that your business will comply with laws concerning employment, food safety, zoning, advertising, intellectual property, and whatever else is relevant to your venture.
Financing and Banking
Starting any business is expensive. Starting a cannabis business in Alaska is no exception. And because of the federal-level ban on marijuana, getting start-up funding comes with some complications.
Federally insured banks may not offer financing options for your cannabis business. So how do you get the money? Start with smaller local banks or credit unions, like the approved business lenders on this list from the state government. You could use private investors, but know that state regulations require that anyone with a direct financial interest in your business must be an Alaska resident. Another option is to find a specialty industry lender like FundCanna.
You'll also need to open a bank account for your business. Cannabis is still a cash-heavy industry, and you need a place to keep those deposits safe! Many (but not all) of the state's approved lenders above offer banking services.
Alaska Cannabis Security Requirements
Properties with cannabis products onsite are at a huge risk for theft and other crimes. Security measures are one way to protect your livelihood. And what's more, certain security measures are required by state regulations.
Identification badges for all employees
Exterior lighting
An alarm system on all exterior doors and windows
Business security cameras that store securely allow footage for at least 40 days and allow for continuous video monitoring
Documented security policies
Commercial-grade locks on exterior doors
You must also report any criminal incidents within 24 hours. (That's a good idea anyway.)
There are, of course, more nuances to these requirements, but you get the basic idea. It's smart to take cannabis security seriously. And because it's so important, you might want to invest in extra security measures beyond what's required. Preventing crime is much, much more pleasant than recovering from it.
Other Considerations
As your business takes off, you'll discover that there are endless possibilities, challenges, and decisions that demand your attention. Be flexible and make informed choices with the resources that are available to you. Some areas that will arise sooner or later:
Staffing: Who do you need and how do you acquire and retain those people? Recruitment, hiring, background checks, training, providing feedback, benefits, culture, etc.
Growth: How will your business become bigger and better? Expanding your product and service offerings, reaching new markets, partnering with or acquiring other businesses, etc.
Strategy: Where is your business headed in the long run? Setting goals, long-range planning, market analysis, budgeting, forecasting, etc.
There's a lot to think about, to be sure. But as an entrepreneur, the future is in your hands.
Secure Your Alaska Cannabis Business with Deep Sentinel
Now that you know how to start a cannabis business in Alaska, it's time to get started. There are a lot of steps and a lot of things to worry about. But one thing you shouldn't have to worry about is security.
Deep Sentinel offers cannabis live security camera monitoring for businesses across the United States. The advanced surveillance system fulfills state regulations and then goes above and beyond with AI threat detection and live intervention. If there's someone near your property after hours, a live security guard will step in and contact the authorities if necessary. No other provider can match this level of protection.
Give your new cannabis venture the ultimate protection with a Deep Sentinel system.
Read More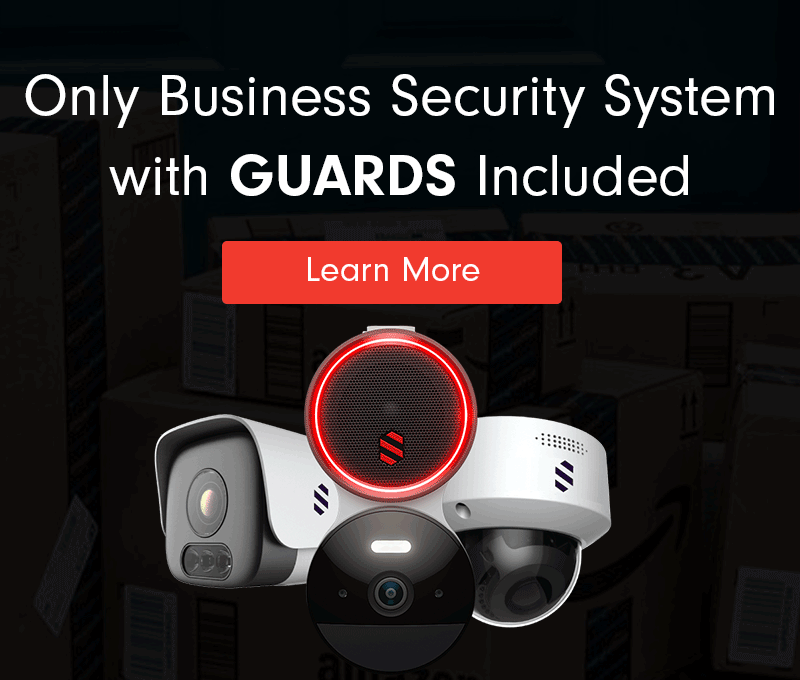 Need a Solution that Prevents Crime?
Deep Sentinel is the only security technology that delivers the experience of a personal guard on every customer's home and business. Visit deepsentinel.com/business or call 833-983-6006