Starting a Cannabis Business in Oregon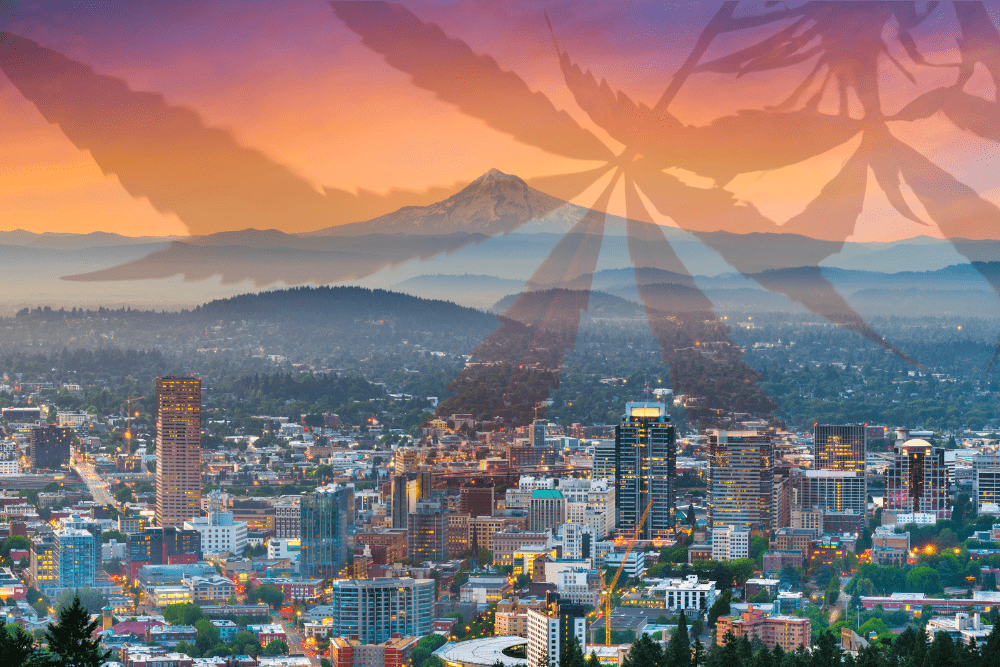 Cannabis is big business in many places these days, and Oregon is no exception. If you'd like to claim some of that market for yourself, you're not alone. Here are some of the basic steps of starting a cannabis business in Oregon, including business strategy, legal requirements, security measures, and more.
A Brief History of Cannabis Legalization in Oregon
Although it wasn't the first state to legalize recreational cannabis use, Oregon has long been at the forefront of legalization efforts. It was the first state to decriminalize cannabis possession in 1973. After some legislative back-and-forth, medicinal cultivation and use got the green light in 1998 and medicinal sales from dispensaries followed in 2013.
Recreational use also met approval in a 2014 ballot. After an emergency order and a few more legislative changes, businesses with a recreational license can sell cannabis for personal recreational use (and also for medical use), while dispensaries without this license type can only distribute medicinal cannabis.
So, what are the cannabis laws in Oregon as of 2023? Anyone 21 and older can now privately use, possess, cultivate, purchase, and gift cannabis products in varying amounts. Although traveling over state lines with cannabis is still illegal, several states have put trigger laws in place that will permit interstate commerce as soon as federal-level changes make this possible.
The Cannabis Market in Oregon
Oregon's legal cannabis market has had its ups and downs. This is hardly surprising, given the volatility of a new industry and how market conditions have shifted due to COVID-19 restrictions.
Sales exploded from the moment of legalization through 2021, when the market reached almost $1.2 billion in total revenue. But the playing field is becoming crowded, with nearly 20 retailers per 100,000 Oregon residents. As a result, the state issued a moratorium on new licenses, and market revenue dipped 16% in 2022.
And with so many retailers saturating the market, price competition is getting fierce. Based on market data reported by licensed retailers, the retail price of extracts and concentrates has fallen from $45/gram in March 2017 to less than $16/gram in 2023.
The good news for business owners is that Oregon still has a large and active cannabis user base. According to 2020 data, more than 28% of Oregon adults have used cannabis within the past year–the third-highest rate among U.S. states and territories.
In short, it's a tough market to crack, but if you find your niche and make sound strategic business decisions, there's plenty of demand.
How to Start a Cannabis Business in Oregon
Here are the most common steps involved with starting a cannabis business in Oregon.
Choose a Business Type: Your options include (but aren't limited to) retail, cultivation, manufacturing, laboratory services, distribution, or a hybrid activity, like a "puff and paint" shop. You can also be part of the industry indirectly by providing support services like marketing or financing.
Find a Location: As you peruse open storefronts or land, be aware of local regulations and zoning restrictions.
Make a Business Plan: Your plan should have information about your business model, funding, company structure, niche, audience, and marketing at a minimum. Seek assistance from the Oregon Small Business Development Center if needed.
Take Legal Steps: The Oregon Liquor and Cannabis Commission details current regulations. Prioritize getting a license, provided the current moratorium doesn't restrict the license you need. Also, note that some areas in Oregon prohibit cannabis-related businesses, so you may need to consider alternatives. Register your business on the Oregon Secretary of State website and renew your registration each year. For any additional legal considerations, play it safe and talk to a lawyer.
Get Insurance: Prior to opening your doors, you must have comprehensive insurance coverage for your cannabis business. You won't regret it.
Secure Financial Services: The federal ban means that cannabis businesses have a hard time working with FDIC banks. You might have more luck getting funding from small local banks, private investors, and specialized lenders like Canna Business Resources or FundCanna. Likewise, you'll need a bank account. Specialty banks like Safe Harbor Financial and Bespoke Financial can help.
And Beyond: As you build your business, new challenges and opportunities will arise. Be prepared to dedicate time to human resources, business growth, and long-term strategy.
For more information, see our guide: How to Start a Cannabis Business.
Oregon Cannabis Security Requirements
Cannabis stores and dispensaries are appealing targets for criminals. Your inventory and your cash are at stake if you don't make security a priority. And a certain level of security is mandated by law.
Your relevant security regulations may vary depending on the type of business you're starting. However, you can expect to have these security measures at a minimum.
Business security cameras that continuously record entrances, areas with inventory, retail sales floors, and anywhere with limited access
An alarm system securing all entry points, including windows
Commercial-grade locks
A safe
A password-protected network
Backups of all electronic records
Redundant power sources for security devices in case of an outage
It's important to note that cannabis security requirements may also vary at the county or municipal level. Consult with your local administration to ensure you're in compliance.
Secure Your New Cannabis Business with Deep Sentinel
Starting a cannabis business in Oregon is a big undertaking. You have enough to manage without worrying about crime. That's where Deep Sentinel comes in.
Deep Sentinel's security camera monitoring services offer invaluable peace of mind to cannabis business owners. With AI-powered business security cameras, your property is under watchful eyes after your staff has left for the night. The moment the system detects any unauthorized presence, it immediately alerts a team of live security guards. These guards intervene and, if necessary, contact the police on your behalf.
No other cannabis security solutions offer swifter or more comprehensive coverage. Ensure the safety of your new business with the industry's leading security solution: Deep Sentinel.
Read More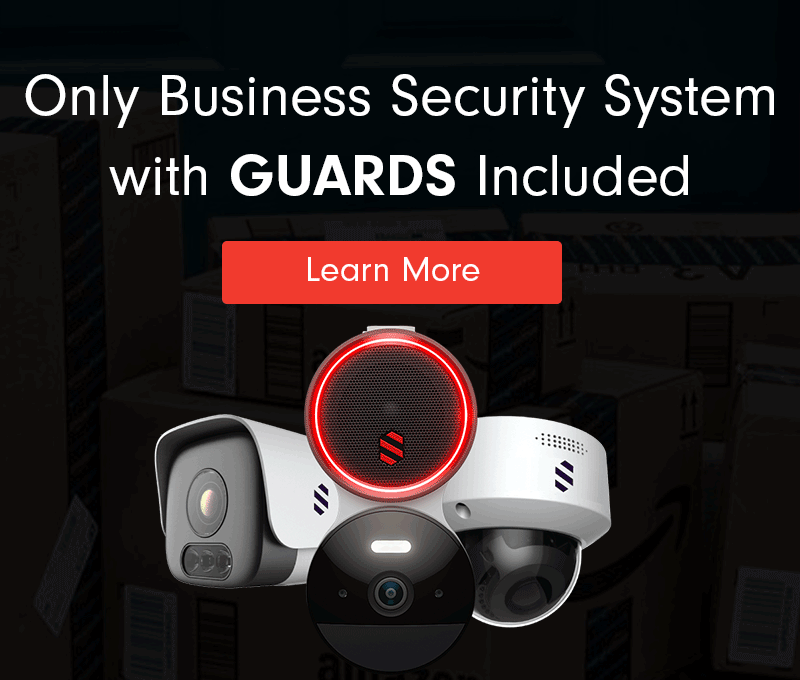 Need a Solution that Prevents Crime?
Deep Sentinel is the only security technology that delivers the experience of a personal guard on every customer's home and business. Visit deepsentinel.com/business or call 833-983-6006