Starting a Cannabis Business in Washington DC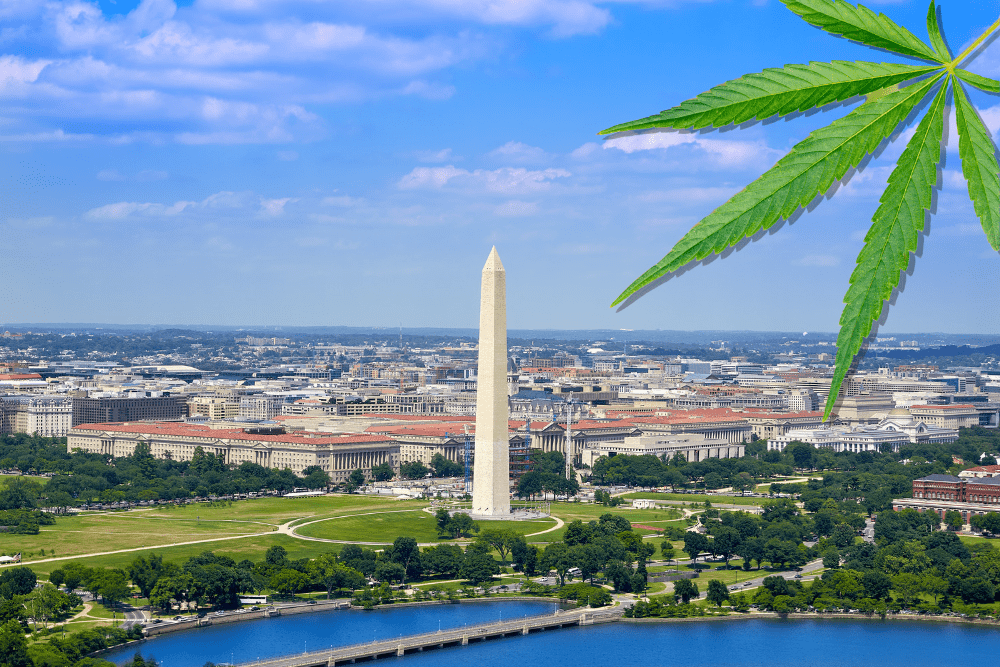 Cannabis has emerged as a thriving industry in places where it's legal. If you're yearning to tap into this booming market, you're certainly not alone. But Washington DC's legal environment presents unique challenges for potential business owners. Let's look at the complexities of starting a cannabis business in Washington DC.
Cannabis Legalization in Washington DC
The history of cannabis legalization in Washington DC has followed an intriguing trajectory. And the story isn't yet done.
The History of Washington DC's Cannabis Laws
In 1998, the District of Columbia passed an initiative permitting medicinal cannabis. However, political interference blocked implementation until 2010, when medical use was finally realized.
Then, in 2014, Washington DC voters approved the legal possession, cultivation, and private use of recreational cannabis. However, the bill didn't establish a system for commercial sales. This created an interesting catch-22: people in DC could possess and grow cannabis but couldn't legally purchase it.
Washington DC has since started creating the necessary legal framework for recreational cannabis sales. However, congressional opposition has significantly hindered implementation. As it stands, the District can't use tax dollars to regulate cannabis sales.
The Regulatory Environment for Cannabis Today
So, what does all of this mean for Washington DC business owners (and potential business owners) as of 2023?
As it stands, adults 21 and older can privately use, possess, cultivate, and gift cannabis products. However, they can't legally purchase recreational cannabis.
This has created a "gray" market where trade relies on gifting. Essentially, businesses sell another product at a high markup and include a free "gift" of cannabis, up to one ounce. Products might be tangible objects like T-shirts or they might be more abstract or experiential, like a motivational speech. In nearly all cases, the actual product a consumer is purchasing is a meaningless tchotchke, more or less.
Other interesting regulatory caveats: Cannabis is still illegal at the federal level. Federal employees are subject to the government's drug-free workplace policy, so government workers in the District can't use legal cannabis without risking their employment. And possession is illegal on federal land, including the areas around federal buildings.
As you might imagine, Deep Sentinel is very much in favor of following the law. Until retail sales are permitted and regulated, anything cannabis-related is a risky business venture in Washington DC. So while we won't encourage you to operate a cannabis store in DC, we can provide general guidance about starting such a business where it's permissible to do so.
That way, you'll be ready if the time comes. (Or if you decide to operate in another state.)
The Cannabis Market in Washington DC
Until retail sales are possible and use becomes less taboo, it's difficult to get a sense of how large of an opportunity DC presents for cannabis businesses. A 2014 study noted that DC has an above-average cannabis use rate. The study also estimated that the total medical and recreational cannabis market might be worth $130 million per year.
It's worth noting that this figure includes projected sales to tourists. Many of the first states to legalize recreational use enjoyed a boost in tourism as users flocked to places where they could consume cannabis guilt-free. As more states pass legalization measures and the national market saturates, this early-bird advantage is disappearing.
So, it's a (potentially) large market, but it's already shrinking. If you plan on claiming your share, be prepared to act fast and set yourself apart from the crowd.
Types of Cannabis Businesses
As of 2023, starting a retail cannabis store in Washington DC isn't an option. But there are other related businesses you can explore. Some of these ventures are a possibility right now, as they support legal medical dispensaries. Others may become options in the future.
In any industry, there's a need for support businesses. There are plenty of opportunities in the cannabis industry that never touch the product directly. These include making accessory products or offering services like package design, marketing, or legal help. This is ideal if you're an expert in another business field or want to stay away from the murky legal waters of cannabis in DC.
How to Start a Cannabis Business
Your business type and the legal environment will determine your path forward. But here are the most common steps to starting a cannabis business.
For more information, see our full guide: How to Start a Cannabis Business.
Washington DC Cannabis Security Requirements
Cannabis businesses make tempting targets for criminals. The product itself is at risk, of course. But since the industry is still so cash-dependent, your tills are in danger, too. The solution? Strong security.
Implementing security measures is also required by law. Your cannabis security regulations will differ based on the type of business you operate. Chapter 22-C56 of DC's municipal regulations contains the pertinent rules. In general, you can expect to have the following security measures in place.
These regulations may change over time, so check with the municipal government for the latest guidelines.
Secure Your New Business with Deep Sentinel
Starting a cannabis business in Washington DC is a complicated endeavor. Even if the legal environment becomes more tenable, there are plenty of potential pitfalls. The last thing you need is to worry about security concerns. This is where Deep Sentinel steps in.
Deep Sentinel provides indispensable peace of mind for cannabis business owners through advanced security camera monitoring services. AI-powered business security cameras keep your property under constant surveillance after your staff has left for the night. The moment the system detects any unauthorized presence, it notifies a team of live security guards. These guards swiftly intervene and, if necessary, contact the police on your behalf.
When it comes to cannabis security solutions, no other option offers faster or more comprehensive coverage. Safeguard your new business with Deep Sentinel, the leading security solution in the industry.
Read More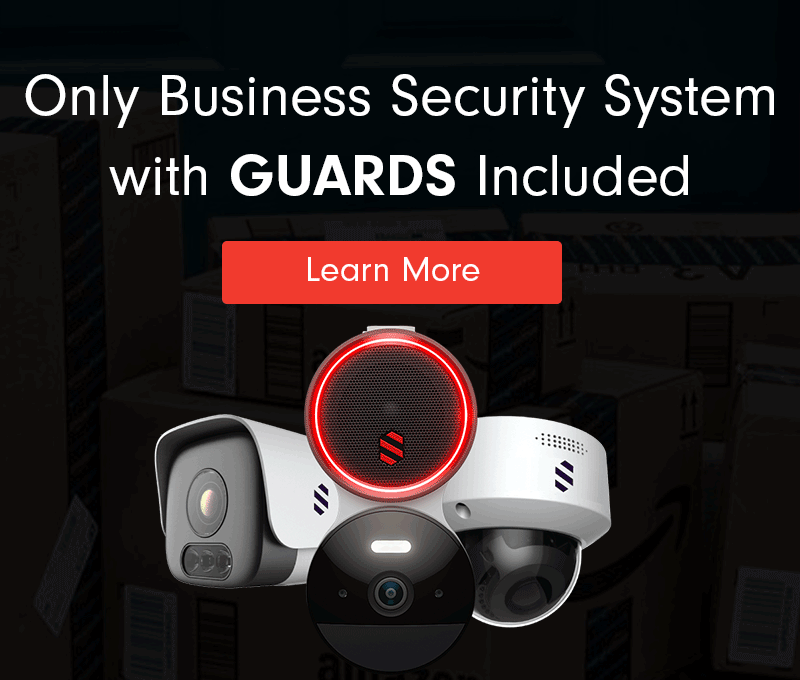 Need a Solution that Prevents Crime?
Deep Sentinel is the only security technology that delivers the experience of a personal guard on every customer's home and business. Visit deepsentinel.com/business or call 833-983-6006