Deep Sentinel Guards: Best in the Business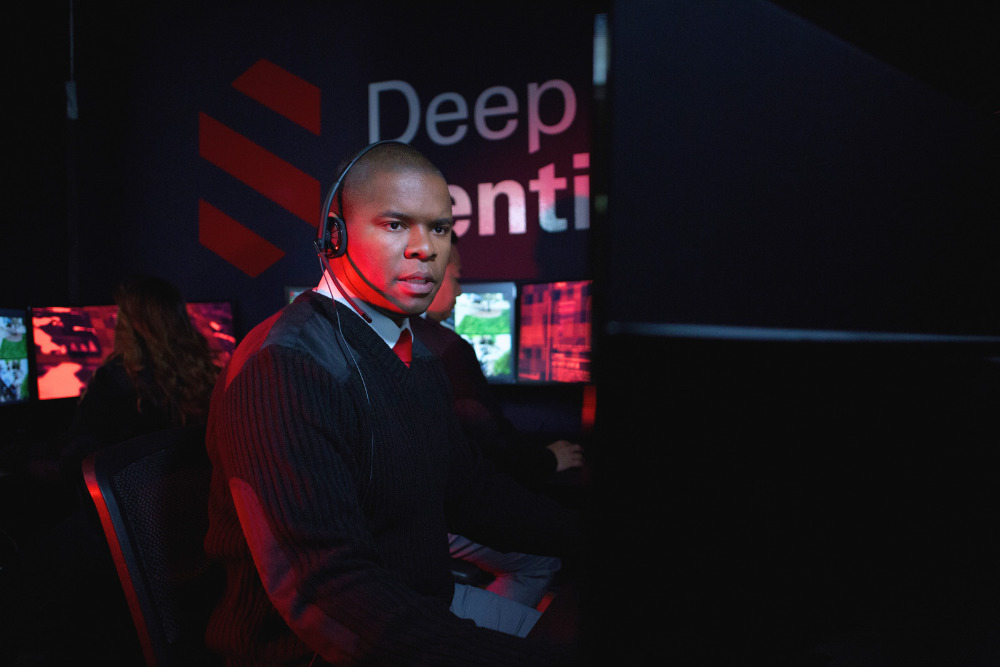 It's a scary world out there. With seemingly endless dangers outside your door, it's reassuring to know that someone has your back. For surveillance system owners, that "someone" might be a professional monitoring service. But all monitoring services are not created equal. Deep Sentinel guards offer industry-leading protection because we pick the best people and give them the best tools and training.
At Deep Sentinel, we understand the value of a trusting, thriving community. That's why we are so proud of our surveillance guards and how they provide exceptional service to our users. It's a big job to protect homes and businesses across the United States, and only the most responsible, passionate, and personable people are up to the task. Other monitoring services can't even come close.
What makes Deep Sentinel guards the best around? Look behind the curtain and see how our hiring and training processes compare to what you'll find with other security companies. 
Deep Sentinel Hires Guards for Their Expertise
One major factor that sets Deep Sentinel apart is that we hire experienced and capable guards. These aren't your average customer support agent.
The individuals we hire know the "ins" and "outs" of high-stress situations because they have lived them. One of the requirements for all of our guards is that they have at least one year of experience in law enforcement, the military, or a similar field. Before they join the team, Deep Sentinel guards already understand how to manage dangerous situations based on previous exposure. They are also experts at speaking to the police, providing critical details, and maintaining their composure in an emergency.
By comparison, other providers are laxer with their hiring requirements. These providers look for anyone with phone skills to fill seats at their monitoring centers. ADT only requires six months of customer service experience for their representatives. Bay Alarm prefers candidates who have worked in customer service for 1-2 years, but the company doesn't actually require any experience or post-high school education. The story is much the same across the industry.
It's a simple fact that you can only provide the best protection if you hire the best people. Deep Sentinel has that process down to a science. But recruitment is only the beginning.
Deep Sentinel Trains Thoroughly
Once we have recruited the best of the best, we train our guards to be even better. All new guards receive 40 hours of initial training above and beyond their existing expertise. Training topics include suspicious behavior identification, de-escalation techniques, overcoming explicit and implicit bias, and engaging with potential intruders, among other critical areas.
In addition, our guards must be intimately familiar with how the Deep Sentinel system uses AI to identify potential threats. Once a customer's local hub filters out non-threats, the system alerts the live surveillance guard team to any suspicious behavior. The Deep Sentinel guards evaluate the situation in real time and react based on a four-tiered response program.
Harmless Activity: Dismiss. (Example: A pedestrian passes by the camera's field of view and doesn't return. The guard determines that there is no threat.)
Unknown Threat Level: Continue to observe. (Example: A courier service delivers a box on the porch. The guard watches to make sure that the courier does nothing besides placing the package and leaving.)
Possibly Suspicious Behavior: Greet courteously, but verify identity and intent. (Example: A person lingers near the front door and peaks in a window. The guard says hello and asks why this person is on the property, confirming the story with the property owner.)
Criminal Intent: Instant intervention. (Example: An intruder pulls out a crowbar to use on the door. The guard sets off a siren and informs the intruder that the police have been called.)
Even after the guards have finished their training, we make sure they stay up to date on best practices. The entire team is also subject to frequent evaluation to identify areas for improvement. Our training never officially stops, making the Deep Sentinel guards some of the best trained in the country.
"Our Guards Are Our Lifeblood"
There's a good reason that you'll find this statement on our website. It's one of our core tenets at Deep Sentinel. With live monitoring, your security is only as good as the people protecting you. Fortunately, for Deep Sentinel users, those are some truly great people.
We like to give our customers a chance to know the guards behind our award-winning service. On our blog, you'll find interviews with just a few of our stellar guards.
It can feel like danger is constantly around you, but it's most important to remember that with Deep Sentinel, someone always has your back. Deep Sentinel employs security experts who are passionate about making sure you can go about your day feeling safe. Other security companies simply can't compete.
In short, we think of you as part of the Deep Sentinel family, and protecting our family is our number one priority.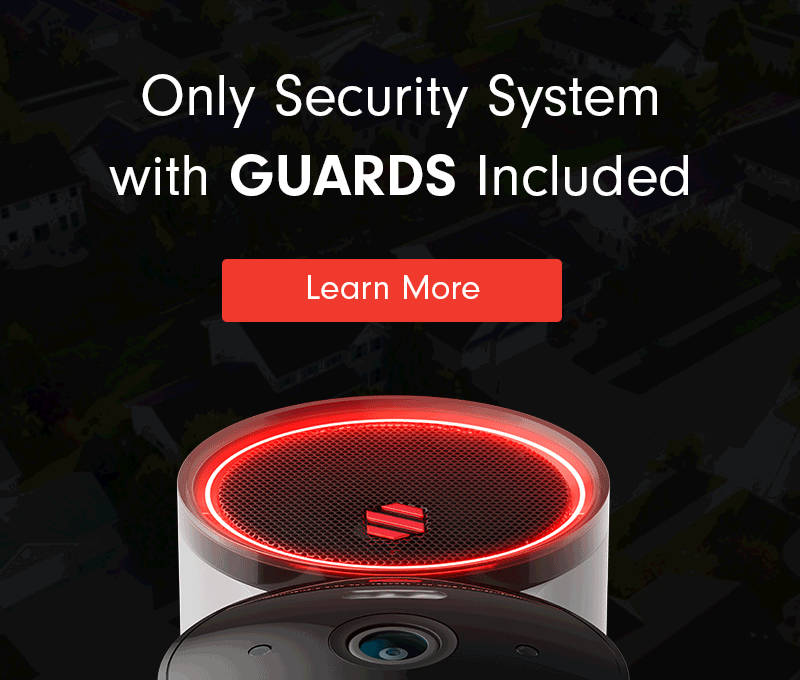 Need a Solution that Prevents Crime?
Deep Sentinel is the only security technology that delivers the experience of a personal guard on every customer's home and business. Visit deepsentinel.com or call 833-983-6006