Why ADT Is Half as Good as Deep Sentinel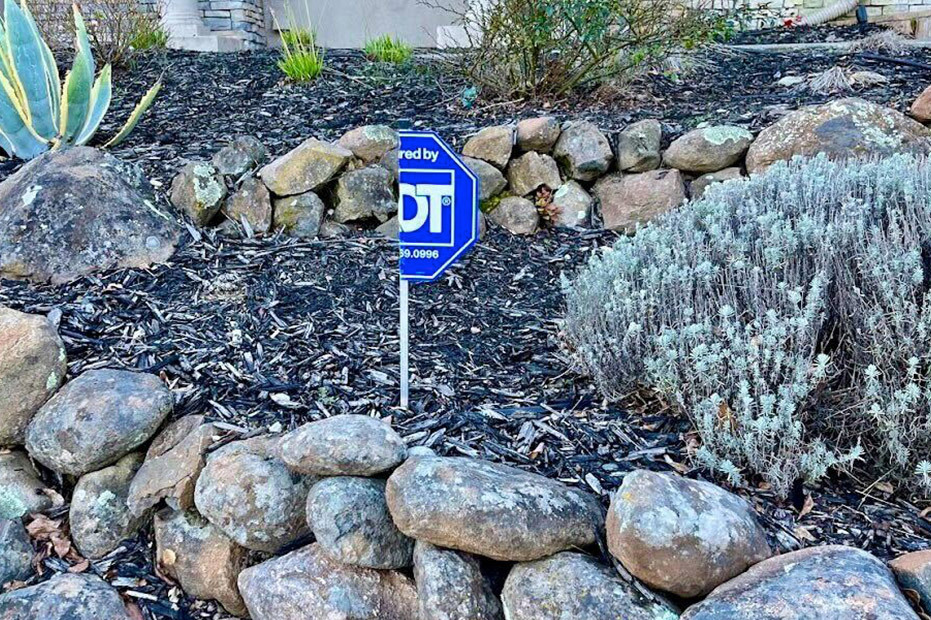 As technology continues to evolve, so do security measures. Traditional security systems like ADT have been a popular option for years. But with advancements in technology, innovative options have emerged that offer something more than the tried-but-not-quite-true legacy systems. One such option is Deep Sentinel, which has earned a reputation as a more effective and reliable security provider. It's time to face the truth: ADT is half the security provider that Deep Sentinel is.
About ADT: The "Old Guard"
First, let's take a closer look at ADT.
ADT is a traditional home security system that uses sensors and sometimes cameras to monitor the home. When an alarm is triggered, the system sends a signal to an ADT monitoring center. Then, an operator contacts the homeowner to verify if there is a threat. If the monitoring center can't reach the homeowner after multiple attempts, an operator will notify the police.
One of the biggest limitations of ADT is its reliance on minimally trained human operators. Another issue is that, contrary to what homeowners expect, the system is not designed to prevent crime. ADT is prone to false alarms and missed threats, which can be dangerous or costly for homeowners.
About Deep Sentinel: The New Solution
Deep Sentinel, on the other hand, uses AI-powered home security cameras and trained security experts to monitor homes and businesses. The cameras use advanced technology to identify potential threats and alert the LiveSentinel guard team. The surveillance guards assess the situation in real time and take immediate action, such as activating a siren or talking to the intruder through a two-way speaker.
One of the key advantages of Deep Sentinel is its ability to provide a proactive response to potential threats, rather than the reactive actions that are common with legacy security options. This spurs faster response times and creates greater peace of mind for homeowners.
Why ADT Is HALF the Solution Deep Sentinel Is
Already, some drawbacks of using ADT are apparent. But let's dig in deeper. The solution that ADT presents is half as good as Deep Sentinel's offering, and here's why.
Half as Effective
On the surface, ADT and Deep Sentinel sound like they provide similar services. But the distinctions are important. They could be the difference between experiencing a break-in or enjoying a peaceful night at home.
The biggest difference is that ADT, like other home alarms, is a reactive system. An intruder breaks in, triggers a sensor, and then the system alerts a monitoring center. The representative doesn't have any information about what's actually causing the alarm to go off, so he calls you. Maybe you pick up the phone, or maybe not. The rep must call you several times before contacting the police. And if he still hasn't verified that a crime is occurring, the police likely won't respond to your home alarm quickly (or at all). In the meantime, the intruder has already come and gone, taking your possessions and causing damage in the process.
Deep Sentinel is a proactive security solution. The guards are watching the instant someone sets foot on your property, well before that would-be intruder has a chance to cause havoc. They intervene and defuse the situation in real time because they can see your property in real time. That's crime prevention in action. And in the rare event of a crime, the guards can contact the police on your behalf with verified details, expediting police response.
Wouldn't you rather prevent a crime than deal with the aftermath?
Half as Professional
Knowing "someone" is watching your home isn't good enough. Who are they? And are they qualified?
Sure, ADT has 24/7 monitoring. But their monitoring center employees are little more than customer service representatives, lacking deep security knowledge or training. In fact, their "Alarm Monitoring Representatives" aren't required to have any security experience whatsoever. That's hardly reassuring, considering that these are the people responsible for protecting your home and your family.
By comparison, Deep Sentinel hand-picks LiveSentinel surveillance guards for their expensive security experience. Each team member brings expertise gained through years of working in personal security, border patrol, the armed forces, the police, and so on. But it doesn't stop there. After being hired, guards receive more than 40 hours of specialized training in de-escalation techniques, overcoming biases, standard protocols, supporting law enforcement, and more. Because your security is worth it.
Half as Secure
If your security provider isn't secure, how will you ever be?
Another limitation of ADT is its vulnerability to hacking. Traditional security systems, including ADT, often use unsecured wireless networks, making them susceptible to cyber attacks. Hackers can access the system and disable or bypass the security measures, leaving the home vulnerable to theft or other threats.
Deep Sentinel, however, takes precautions to protect against cyber attacks. The cameras connect to a secure wireless network and use advanced encryption to ensure that the data is safe. Additionally, the system does not use third-party integrations, which are the root cause of many modern data breaches.
Trust Deep Sentinel, the Total Crime Prevention Solution
While ADT has been a popular home security option for years, popularity isn't everything. ADT has limitations that make it inferior to innovative options that have recently entered the market. Deep Sentinel's use of AI-powered cameras and highly trained security professionals provides a proactive response to potential threats, while advanced encryption and security measures protect against cyber attacks. With these advantages, it's clear why Deep Sentinel has emerged as a more effective and reliable security option for homeowners.
Further Reading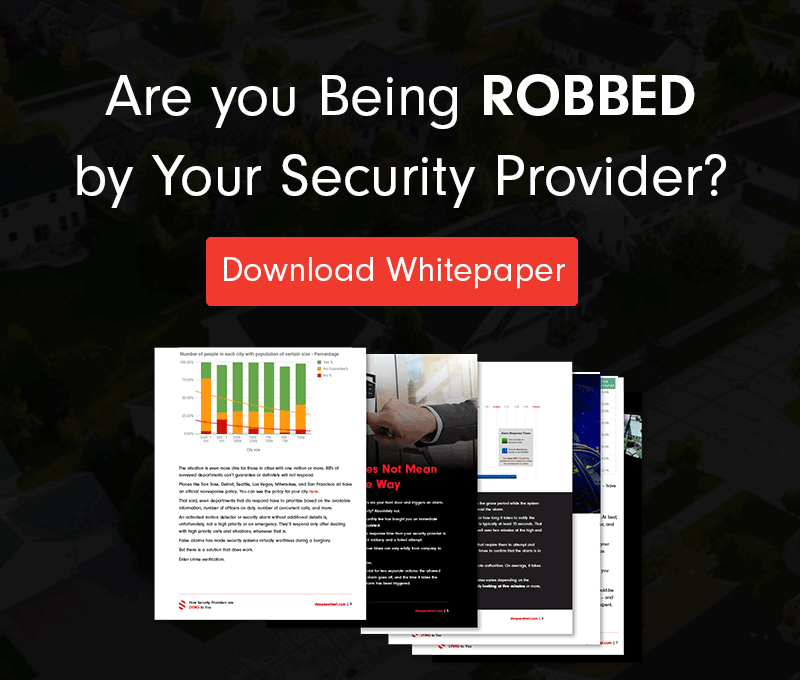 Need a Solution that Prevents Crime?
Deep Sentinel is the only security technology that delivers the experience of a personal guard on every customer's home and business. Visit deepsentinel.com or call 833-983-6006