Smart Security Tech: What MSPs Need to Add to Their Offerings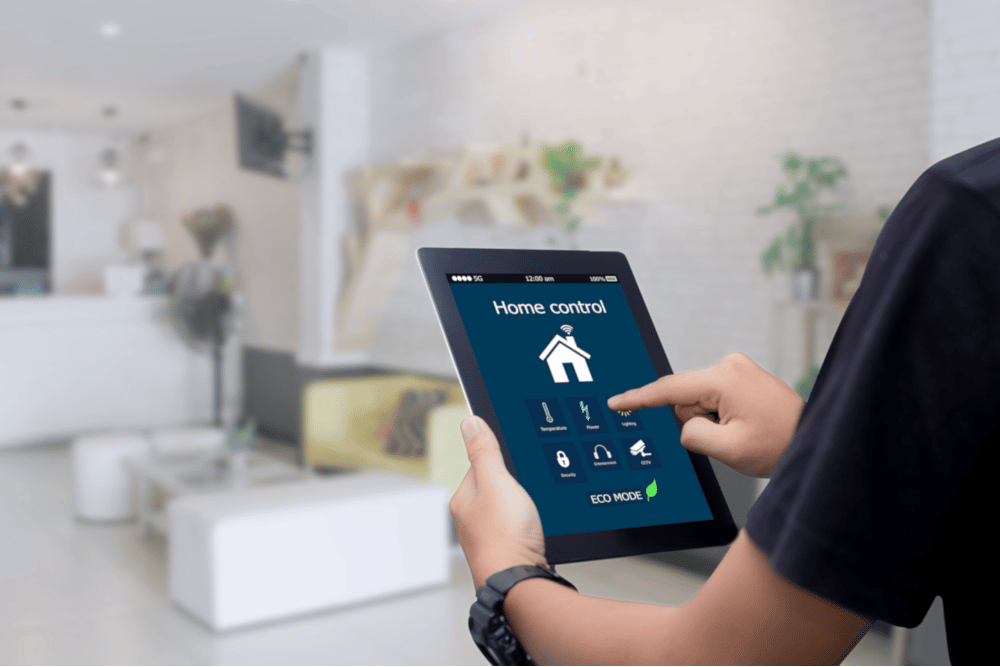 In the past few years, global companies like Google (which owns Nest), Apple, and Amazon (which owns Ring and Smart Plug) have heavily invested in the smart home space. As manufacturers upped the ante, security dealers and MSPs continually upgraded their offerings as well.
Today's smart home devices are easier than ever to operate. They're also more effective as well as affordable, making smart homes a reality for increasing numbers of people. Case in point: According to Grand View Research, the smart home market is expected to grow 30% annually for several years. Just three years from now, as many as 43% of people will own numerous smart home appliances.
All of this creates a huge opportunity for security system dealers, installers, and managed service providers (MSPs). Folks are ready to buy. All you need: the right offerings and a compelling sales pitch.
Below, you'll find everything you need to target this growing market.
What Is Smart Home Tech?
Smart home technology or home automation is a broad term for home appliances that can be controlled by a smartphone or tablet through an internet connection. After a while, many of these devices learn to anticipate homeowners' needs and help them navigate home life more easily, faster, and securely.
A smart refrigerator, for example, allows homeowners to use an app to see inside. That can be quite convenient if you're at the grocery store and want to know if you need milk. Another example: homeowners can program a smart garage door to close at the same time every evening. That way they never accidentally leave it open. Similarly, lights can automatically flip on at sunset, dim closer to bedtime, and turn off at bedtime. Smart thermostats can even sense whether someone is in a room, turning down the heat to save energy.
These are just a few examples of many smart home options.
When these appliances are networked with a smart speaker, homeowners can use voice commands to flip off lights, add items to a to-do list, play music, adjust the temperature, and much more.
The Rise of Smart Security
In the same way that smart home technology gives people information and control over devices in their homes, smart home security systems allow folks to see what's happening in and around their homes at any time, even when they're half a world away.
Many of today's smart tech security devices come equipped with artificial intelligence that enables them to do their job more effectively and get better at this job over time. For example, smart security cameras can now do much more than sense movement. They also use pattern-recognition software to tell whether the movement came from something harmless (like a stray cat) or problematic (a human peeking in your windows). This cuts down on false alarms and speeds up any needed emergency response.
In addition to catching and deterring criminals, smart home security also reduces other headaches. A smart doorbell, for example, allows a homeowner to see and interact with whoever is on their doorstep before opening, and it can help prevent package theft.
And the usefulness doesn't stop with security. Thanks to indoor cameras, homeowners can see if their dog has toppled the garbage can or if their teenage child is throwing a party. Also, outdoor cameras with motion-detecting flood lights can scare away deer before they chow down on your garden.
There are many uses for smart home security, so make sure customers are aware of these capabilities for any devices you add to your offering. Below, we've outlined the basics your salespeople need to know about the most popular smart home security options.
Security Cameras
The smartest home security cameras include AI that accurately detects the difference between wildlife, passing cars, blowing debris, and humans. In addition to this, some cameras contain a built-in microphone and speaker. When choosing outdoor cameras, look for ones that are weather resistant. The best outdoor cameras offer the following features:
High-definition video
Night vision
Motion activation
Artificial intelligence with local processing
Video Doorbells
These tiny cameras allow a homeowner to see who's at the door. Look for video doorbells with the following:
High-definition video
Night vision
Built-in microphone and speaker
Smart Locks
These devices allow you to lock and unlock doors remotely using a phone app. Some smart locks operate using biometrics (fingerprints, voice commands, facial recognition, etc.) for easier, more secure entry.
How to Offer Value with Smart Security
You might wonder: Why does the typical homeowner need a security installer or dealer for this tech? Can't they just buy it on the internet and install it themselves?
Sure, they can. That said, many consumers feel confused and intimidated by the smart home tech marketplace. For one, there are no widely recognized standards or laws that regulate these devices. On top of that, folks have gotten the message that some companies sell their data and footage to third parties. They've also heard about data breaches and hacks.
In other words, they want smart security tech, but they're worried about making a bad decision. Consumers have questions—lots of them. That's where you, the dealer or installer, come in. To set yourself apart, be prepared to talk about:
Smart hubs and assistants that collect the least data.
Ways to network smart devices together, eliminating the need for multiple apps and passwords. Apple HomeKit, for example, allows people to use its Siri voice assistant to control locks, lights, thermostats, security cameras, and more—all via Apple's Home app. The app comes pre-installed on Apple devices.
Smart device compatibility. For example, Apple HomeKit doesn't work with a Ring doorbell.
The dangers of a highly "connected" home. Having lots of devices on a network, especially ones from a variety of manufacturers, means there are many potentially vulnerable entry points.
How encryption, two-factor authentication, and biometrics can reduce the risk of a data breach.
Do the above, and you'll become the go-to person in the smart home device market.
The Smarter Smart Security Offering: Deep Sentinel
It's time to add smart home security tech to your offering. And the best way to start is by joining Deep Sentinel's security dealer program.
The Deep Sentinel AI-enabled video surveillance system gives homeowners complete control over their security, thanks to live guards who intervene as soon as the system detects a threat. Homeowners can access camera feeds through a mobile app and even engage with suspects or visitors themselves. (Of course, a Deep Sentinel guard would be happy to take this task off their hands.)
Give your customers peace of mind with a comprehensive security upgrade to their smart home technology: advanced video monitoring from Deep Sentinel.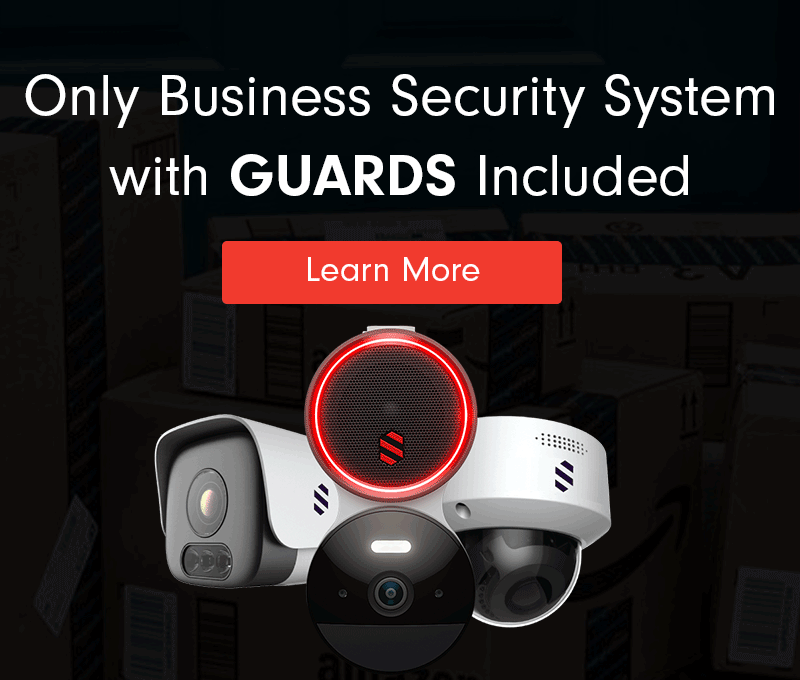 Need a Solution that Prevents Crime?
Deep Sentinel is the only security technology that delivers the experience of a personal guard on every customer's home and business. Visit deepsentinel.com/business or call 833-983-6006