Starting a Cannabis Business in California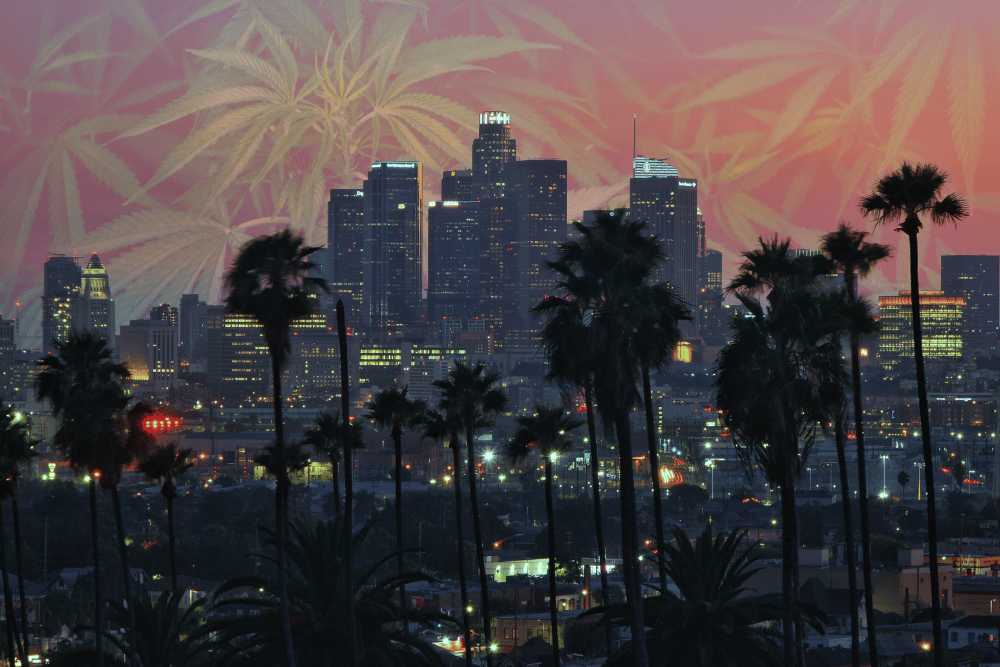 Wherever cannabis is legal, enterprising souls look to capture their slice of the market. California is certainly no exception. For anyone interested in starting a dispensary or other cannabis business in California, there are a few important steps to follow. Below, you'll find basic information to make sure that your California cannabis venture is viable and legally compliant.
Cannabis Legalization in California
Although it wasn't the first state to give recreational cannabis use the green light, California has been at the forefront of legalization efforts since the beginning. Cannabis (legal or otherwise) has long been intertwined with California's history, economy, and culture.
Decriminalization efforts began in 1975. After the more-or-less successful enactment of several bills in the mid-1990s, California became the first state to legalize medicinal use and cultivation. In 1972, it also was the first state to vote on legalizing recreational use—which would become a reality in 2016.
So, what's legal in California? Adults over 21 can use, possess, grow, transport, gift, and purchase limited amounts of cannabis for private recreational purposes. California legalized and regulated retail sales in 2018 and the nation's first onsite consumption cafe opened soon thereafter.
California's Cannabis Market
How large is California's cannabis consumer base? Is it feasible to open your new cannabis business there?
A 2021 study found that about 20% of adults in California had used cannabis in the past 30 days. Given that California has by far the highest adult population of any state (no pun intended), that's a big potential market. How big? About 6 million current users.
California's legal cannabis market has grown to $5.3 billion in annual sales revenue as of 2022. It's worth noting that this reflects a decrease of 8.2% from the previous year. Many states are seeing their cannabis sales flatten or drop as more sellers enter the market, product prices spike, and margins shrink. Still, California remains the largest user base in the country.
Before you dive into this ripe market, it's worth knowing that you'll be competing with a lot of under-the-table industry participants. High taxes and strict regulations have discouraged some producers from going the legal route, not to mention users who choose to grow their own.
Still, starting a cannabis business in California could prove a successful and lucrative venture with some planning and ingenuity.
How to Start a Cannabis Business in California
The process of starting a cannabis business in California varies depending on the specific business type you choose. Here are some of the common steps. For full details, see How to Start a Cannabis Business.
Choose a Business Type: Will you be a retailer, cultivator, manufacturer, laboratory, distributor, or something else? You can also work in the industry without touching cannabis directly by offering services like packaging or marketing.
Find a Location: Pay attention to local regulations when selecting a brick-and-mortar store, lab, grow facility, or whatever you choose.
Create a Business Plan: A basic plan should include your business model, funding, managerial structure, niche, target audience, and marketing. As your plan develops, go into more detail about competition, partnerships, distribution channels, and so on. Work with the California Small Business Development Center if you need help.
Take Legal Steps: Check with the Department of Cannabis Control for all things regulatory. You'll need one of three licenses depending on your business type. The state provides a checklist to help you out. When in doubt, speak with a lawyer. And don't forget to get comprehensive insurance.
Get Financial Services: Due to the federal-level ban on marijuana, securing funding or accounts from FDIC banks is complex. Consider approaching local banks, private investors, or specialty lenders like FundCanna or Canna Business Resources for financing. To establish a business bank account, other options include Safe Harbor Financial, North Bay Credit Union, and 1st Capital Bank.
Other Considerations: There are plenty of other ways to enhance your new business, including human resources initiatives, growth strategies, or long-term goal-setting. As an entrepreneur, the future lies in your hands, so embrace the possibilities.
Starting a cannabis business in California may be challenging, but with thorough research and a dynamic plan, you're on the path to success.
California Cannabis Security Regulations
Cannabis businesses are at high risk for crimes like burglary and theft. Strong security protects you from these losses and keeps you in compliance with California's cannabis regulations. At a minimum, you'll need the following:
Business security cameras that continuously record all points of entry, points of sale, and areas with product or limited access
A way to store surveillance footage for 90 days (with a camera recording this storage location)
Onsite security personnel during retail hours
Commercial-grade locks
Access control procedures for non-public premises (e.g. a log book)
Employee badges
A monitored alarm system
A "track and trace" system for cannabis plants or products
If a breach occurs, you must notify law enforcement within 24 hours. And you should, anyway.
The regulations go into more detail for each of these requirements. Of course, you can always increase your cannabis security beyond the bare minimum required by law. Whether you add extra security features like haze or pepper spray devices may come down to your location and the frequency of crime in the area.
Secure Your California Cannabis Business with Deep Sentinel
Starting a cannabis business in California is clearly not a simple task. But, for the right enterprising spirit, the effort is worthwhile.
Take one worry off your plate by prioritizing security at your new business.
Get unmatched protection with Deep Sentinel's cannabis live security camera monitoring. Deep Sentinel systems exceed state regulations (and your expectations) by incorporating AI threat detection and live intervention. Should any suspicious activity occur near your property after hours, surveillance guards will step in, intervene, and alert the authorities.
Choose Deep Sentinel for the ultimate protection for your new business.
Read More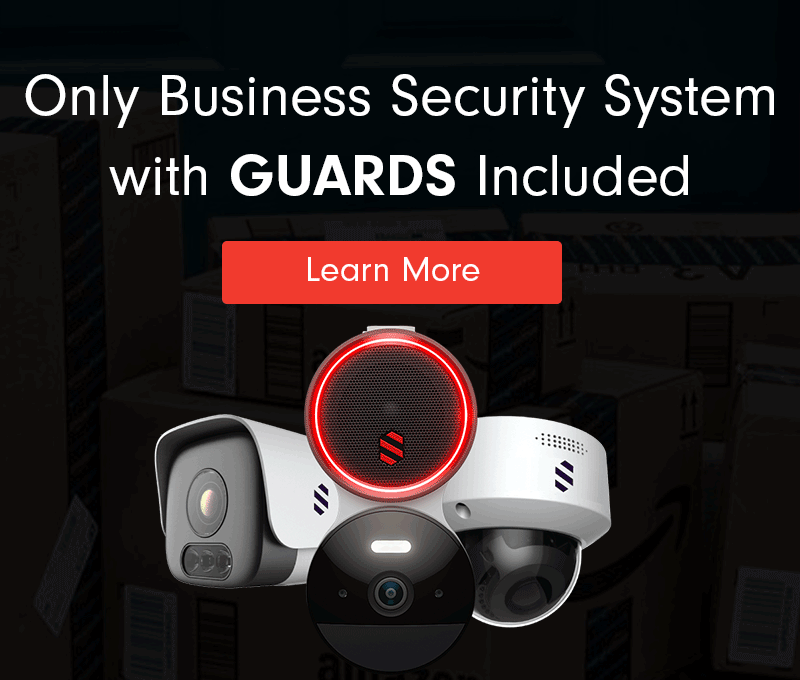 Need a Solution that Prevents Crime?
Deep Sentinel is the only security technology that delivers the experience of a personal guard on every customer's home and business. Visit deepsentinel.com/business or call 833-983-6006